Every four years, athletes from around the world, including local sailor Khairulnizam Afendy, gather to compete in the Olympic games.
Originating in ancient Greece, as far back as 3,000 years ago, the Olympics has become the world's pre-eminent sporting competition. And today, the Olympics is an opportunity to showcase a country, and the spirit of its people.
Unfortunately, the 2020 Tokyo Olympics has been postponed for a year. The delay comes after an increasing number of athletes and sporting federations called for the games to be delayed due to the COVID-19 pandemic. The ongoing pandemic has put athletes who are preparing for the Olympic Games in Tokyo in a tricky situation, including our very own Olympian, Khairulnizam Afendy. Having made his Olympics debut at 19-years-old, the seasoned sailor took up sailing at the age of five, coached by his father Mohd Afendy Abdullah who is a former national sailor. In 2018, Khairulnizam Afendy became the first Malaysian to qualify for the Tokyo Olympics after winning silver in the laser standard at the 2018 Asian Games in Jakarta.
After being dry docked for what felt like an eternity, the two-time Olympian is eager to sail the seas again. In an interview with August Man Malaysia, Khairulnizam opens up about his biggest challenge during the lockdown, tips on navigating the new normal, as well as his thoughts on the postponement of the Tokyo Olympics.
The coronavirus pandemic has impacted sporting events around the world, plus delayed the 2020 Tokyo Olympics. What were some of the biggest obstacles you had to overcome?
For me, the biggest obstacle is the fact that we couldn't train in the sea for three months. I had to do the best that I can in my home (Langkawi). We came up with a method that is meant to imitate sailing in an indoor setting, we called it "the hiking bench". We used it to get the rhythm going and continue our training. In order to be as realistic as possible, we added more weight to it. We changed our training program to keep up with the times, while still maintaining the intensity that goes into our usual routine.
What advice do you have for life in social isolation?
Reframe your mindset. To deal with the pressure, I had to reset my mindset to get into the right headspace. The result was better than I expected. When you are hindered by factors beyond your control, you have no choice but to focus on the things that matter. Not being able to go anywhere forced me to be disciplined with my routine. Surprisingly, the lockdown had a more positive impact on me than I thought it would.
Quarantine conditions and the spread of the virus have made it harder for athletes to train normally. Now that you have resumed training, what is your routine like?
Now, we can no longer train like we did before. We are required to keep our distance from one another, and that goes for our equipment too. As for the preparation for the Olympics, it has been a bit of a headache. It is true that we have an extra year to prepare, but the uncertainty on how long the pandemic will last prevents us from participating in competitions. It is tough because competitions have always been a way for us to assess our levels. If we can compete as soon as possible, it's going to provide us a better perspective on our timeline and benchmark.
Your father and coach, Mohd Afendy Abdullah, played a pivotal role in your career. How has he impacted your life?
My father has always supported me in whatever that I do. He guided me through the challenges in my life. To me, he is not only my father, but a great friend as well. On a professional level, he is a fantastic coach who ensures that I am always prepared, to the point where he even readies my meals during competitions. [Laughs] My father is my role model; I look up to him. He has been in the scene for a long time. As a matter of fact, he has been coaching since the 1980s. That's 40 years of experience. He's an ex-commando, which is why he's very strict when it comes to my training. Even when I was a kid, he would treat me like a soldier.
What is the most beautiful day you remember spent in the water? On which boat?
It was the day I sailed for the first time. I was only five years old. [Laughs] I was so amazed by everything about it. The scenery, the feeling, all of it. I started sailing at the Royal Selangor Yacht Club, and because of that it will always be my first love. After that, I kept going back to it and my passion never faded, even until today. Sailing never gets old, because as you gain more experience, there is always a bigger boat to sail.
Check out some of the other looks we shot Khairulnizam Afendy in below: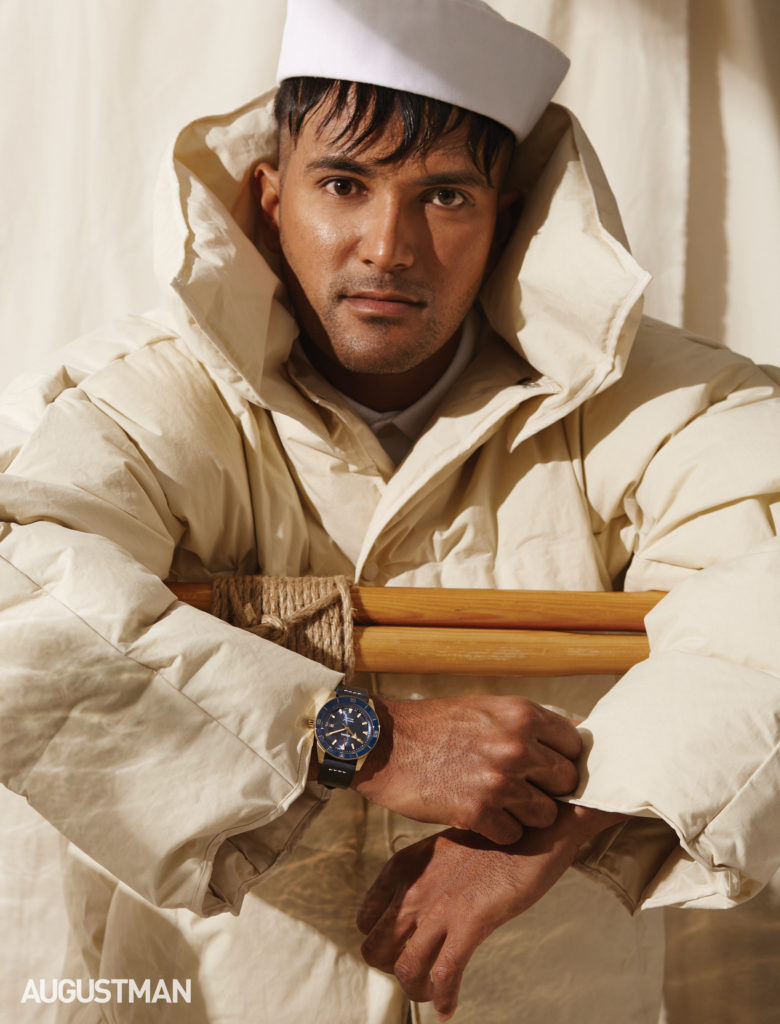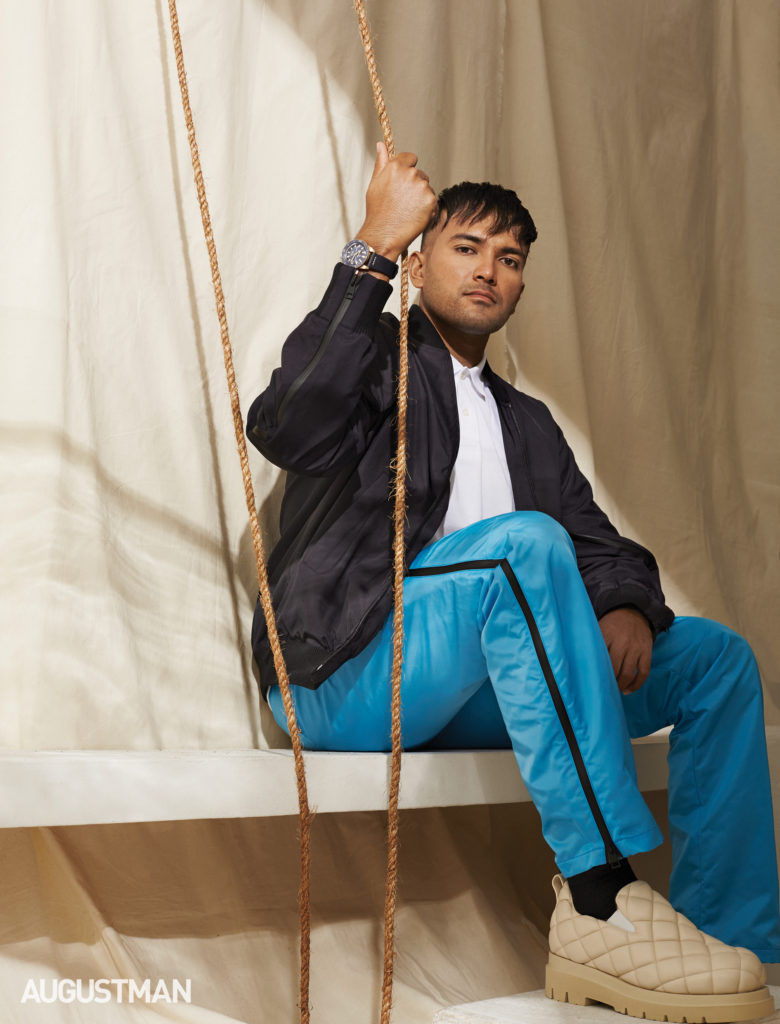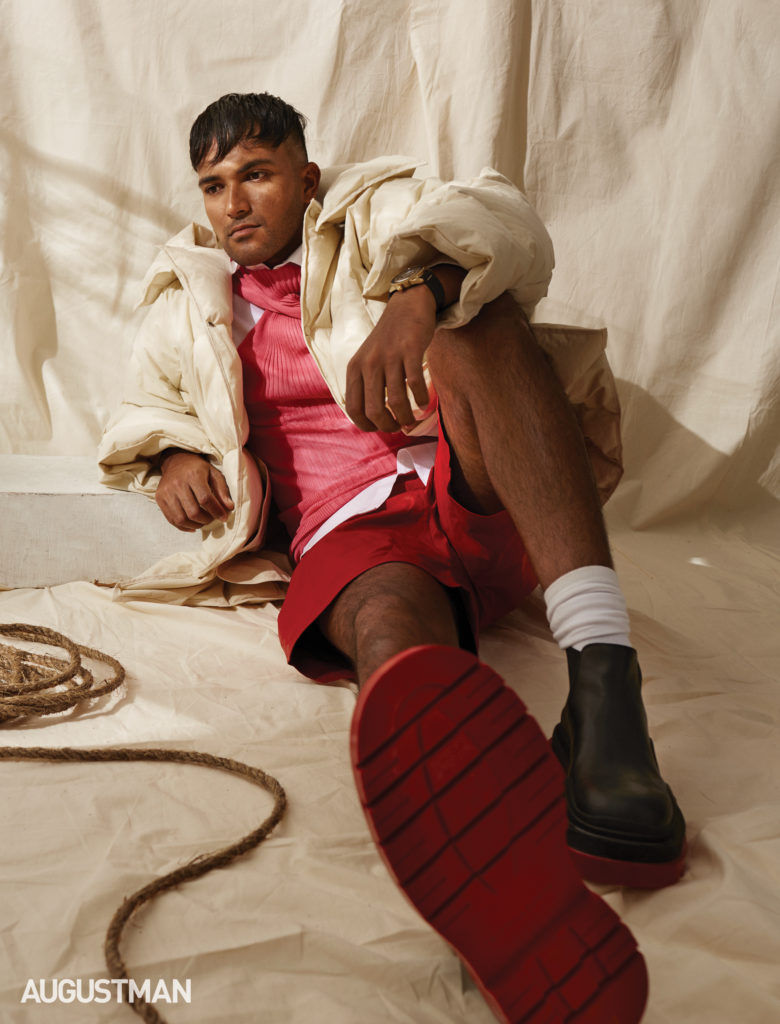 Photography by Xerxes Lee / Awesome Image; Art direction & styling by Joyce Lim; Grooming by Joey Yap
Outfits by Bottega Veneta; Watch: Captain Cook by Rado