Earth is undoubtedly a resourceful yet best providing planet. Mother Nature provides everything and anything humans need to survive like water, raw materials, shelter, and nutrients. The rise of buildings and machines is demolishing these resources.
EcoKnights is one of many organisations taking serious initiatives to empower conservation to prevent the total decline of earth's natural resources.
EcoKnights was established in 2005 to provide us a richer world. With help from key stakeholders, this NGO creates and implements programmes related to rehabilitation, restoration, and conservation.
The organisation by far has more than 100 trees planted while 3,110 kgs of waster collected. With many successful programs and events to create awareness, EcoKnights is looking to take steps and educate people about sustaining natural resources. In conjunction with Earth Day 2020, Augustman had the opportunity to discuss with Founder and President of EcoKnights, Yasmin Rasyid about their current efforts and upcoming plans. Here is what she has to share.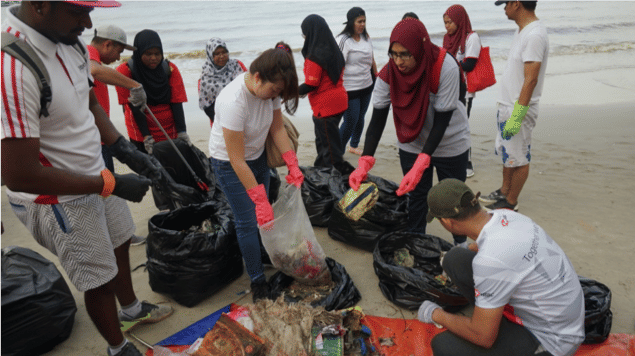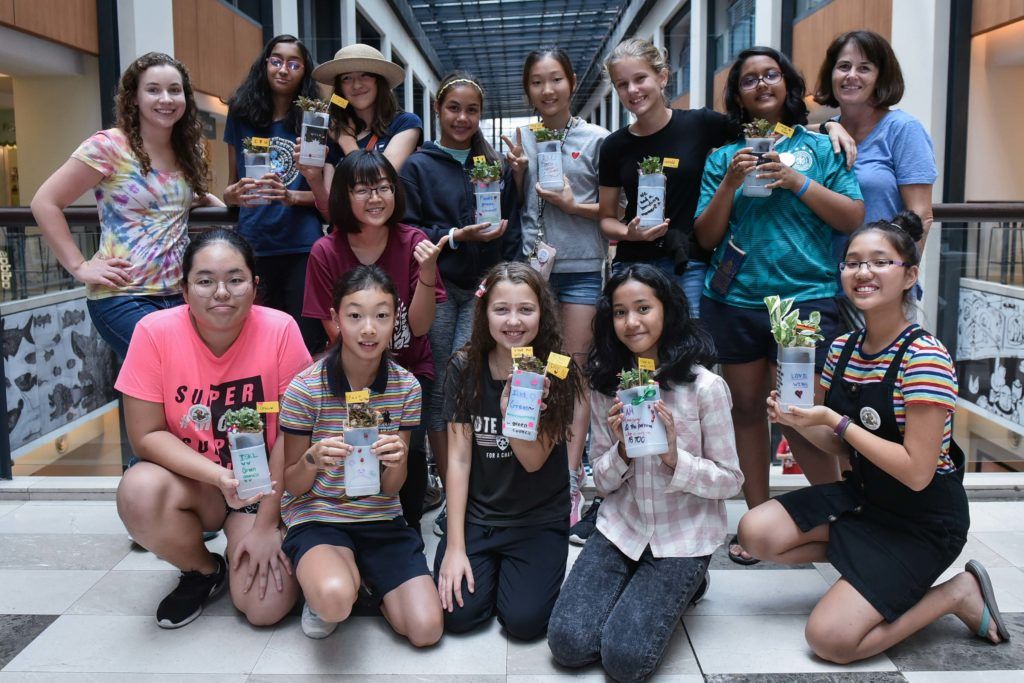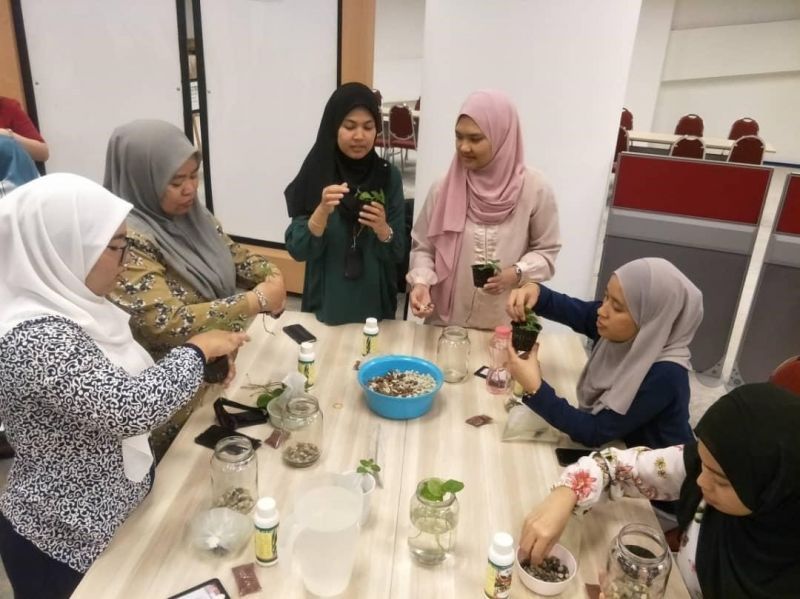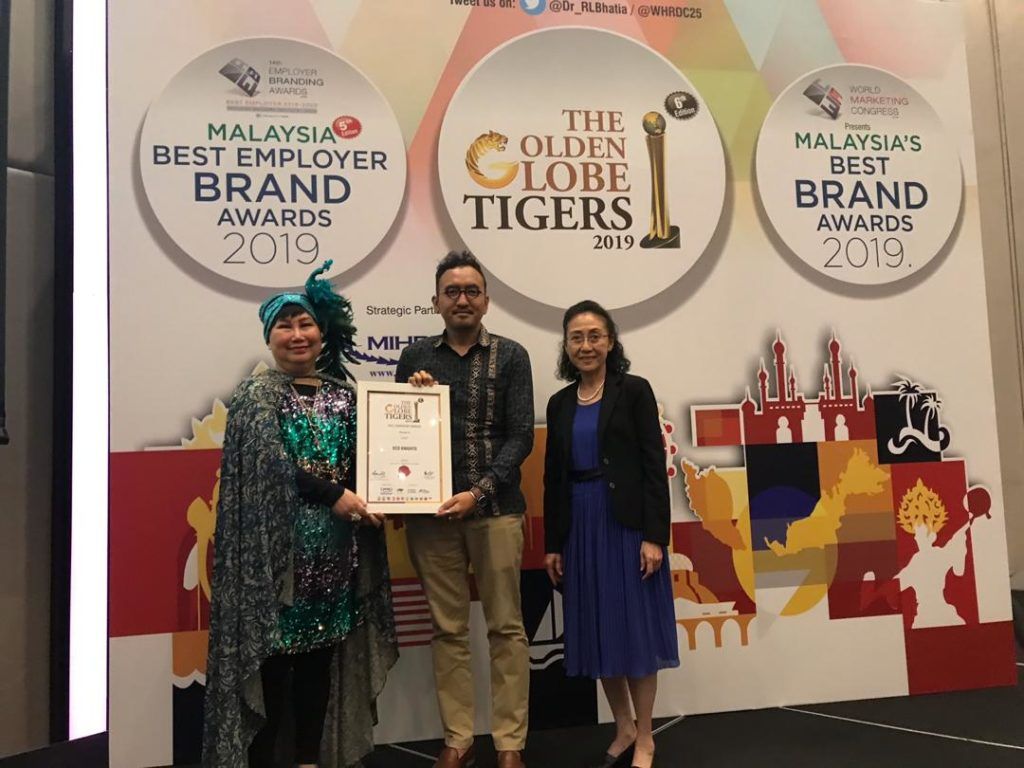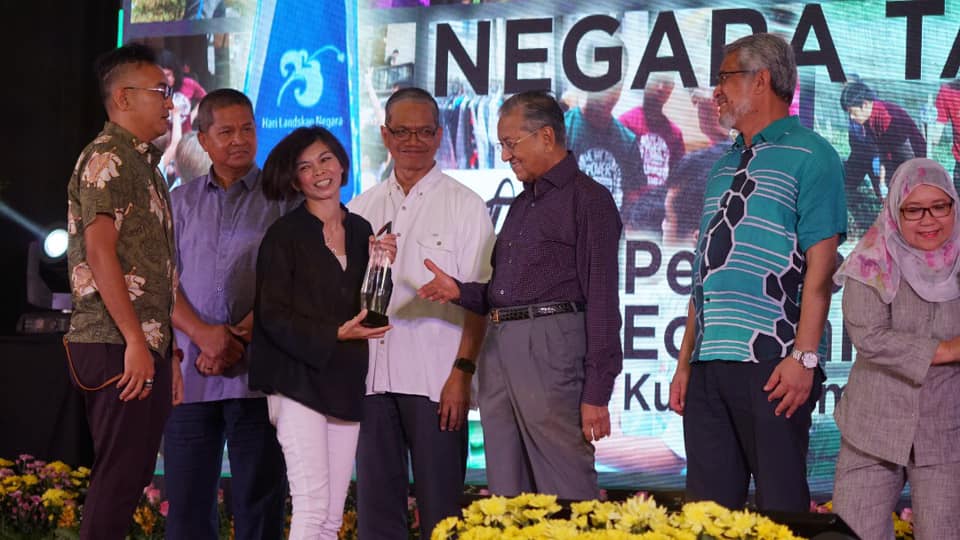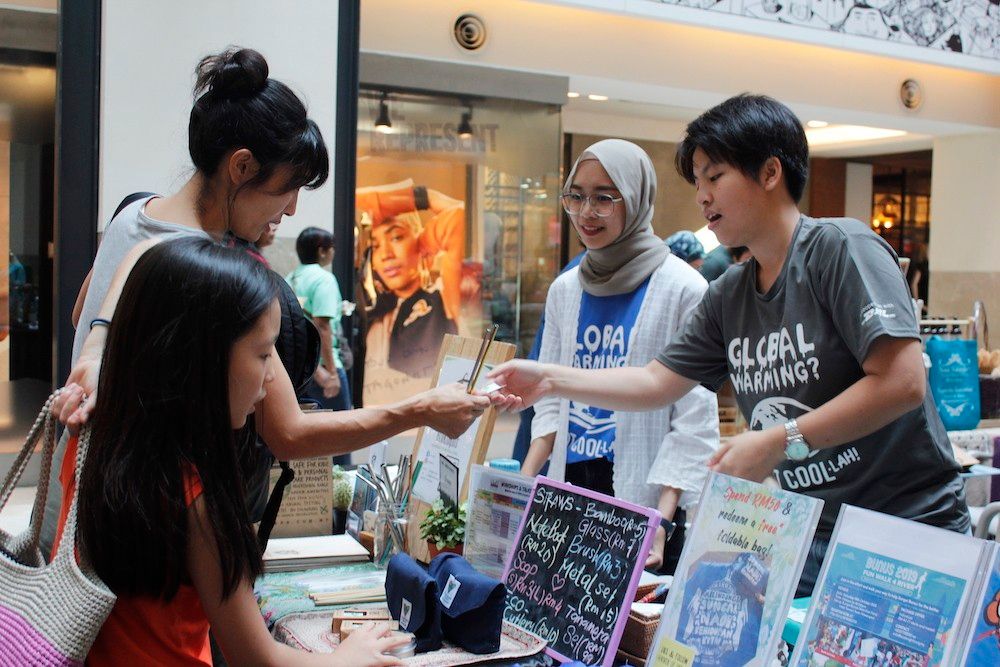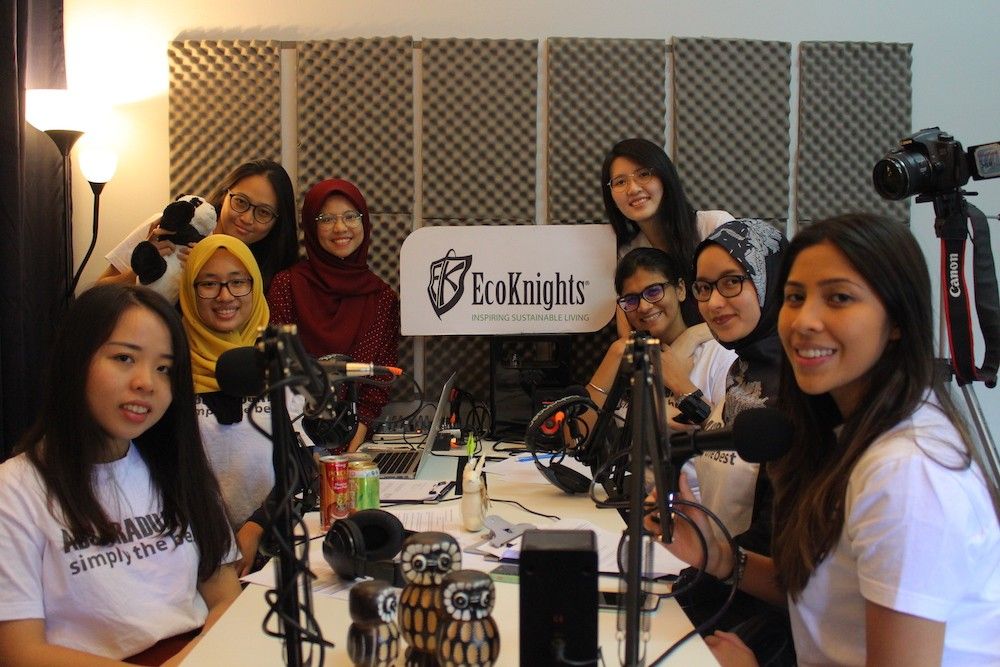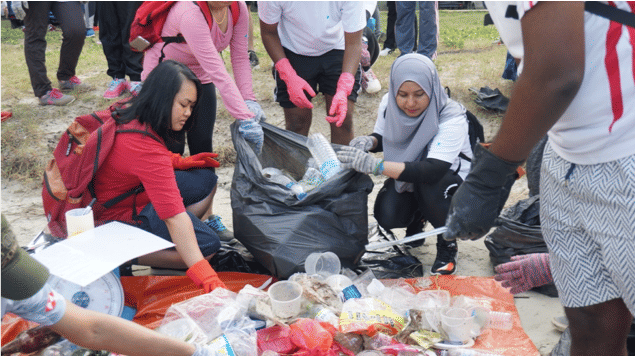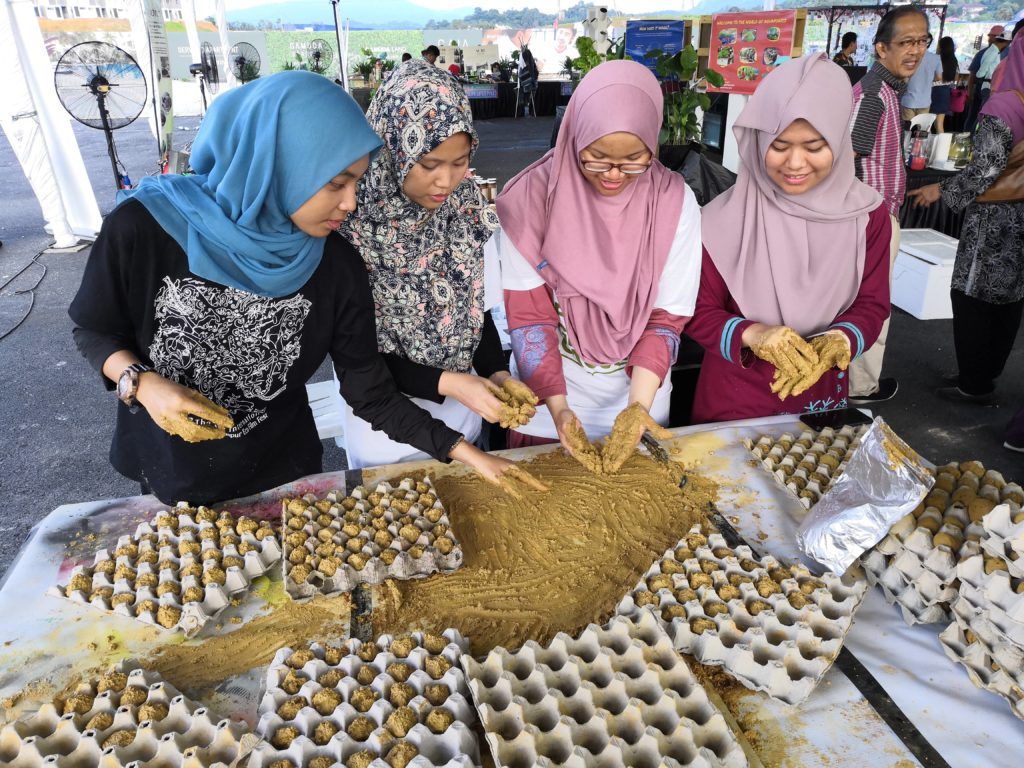 How did the idea of ECOKNIGHTS come about?
This was back in 2005, and I (Founder and President of EcoKnights, Yasmin Rasyid) was a young mother, keen to drive sustainability initiatives with communities. The idea literally came about at the dining table. Back then, there was a void in terms of what Malaysians understood about the environment, and what role(s) they play in ensuring generations to come are future-proof from environmental-related challenges. I wanted to play a role in reducing that void, contributing to closing that gap. We have evolved a lot since then, but the starting point was simply to enrich the lives of mothers and children on sustainable living. Today, we are doing beyond that.
Could you tell us more about ECOKNIGHTS recent activities?
Our recent efforts are based on five dedicated pillars of focus areas. The Public Outreach pillar conducts environmental outreach programs, serving as platforms for likeminded people – from advocates, business-owners, corporates, governmental agencies, experts, academics to the general public – to come together and partake in sustainability-driven movements. One of our flagship outreach programs is the annual International Kuala Lumpur Eco Film Festival (KLEFF).
The Community Development and Education (CDE) pillar delivers sustainable development and educational programs to communities through targeted tools and experiential learning such as through sustainability-driven workshops, interactive talks, community dialogues, town hall meetings and more. CDE is currently working on two primary on-going programs which are Circular Community Learning Engagement (CIRCLE), a community-centric program on managing resources and waste which further contributes to the cycle of a circular economy, and School of Sustainability (SOS), an education-based program for communities and the public to learn about green practices such as composting, soap-making from used cooking oil, DIY eco enzyme (eco-friendly multipurpose cleaning agent), to name a few.
The Rehabilitation, Restoration, and Conservation (RRC) pillar is our three-pronged approach to environmental protection and ecological stability. In conjunction with River of Life (ROL), RRC is currently spearheading the Klang Learning, Engagement and Action for Rivers (KLEAR) outreach program under Phase 3A of ROLPOP (River of Life Public Outreach Programme) to revitalize, rehabilitate and restore the conditions of the Kerayong and Klang rivers. Other projects under RRC that further assist in fulfilling the goals of KLEAR are; Guardian Against Garbage, a clean-up program and TREEs FOR US (3-FORUS), a tree-planting program.
The Youth Development and Volunteerism (YDV) pillar seeks to empower youths, the agents of change of tomorrow, to be future leaders. The programs of YDV by design aim to nurture the social, ethical, emotional, physical and cognitive abilities of youths to be able to meet future challenges of sustainability and better enhance their potential. Through EcoKnights' Talent Development program, YDV is part of the larger process that allows these youths to create and kindle their sense of interest in sustainability to further implement this notion in all parts of life. Some of the programs under YDV are Sustainability Camp Knights of Nature (KON), Anugerah Hijau and Project BUMI.
The Sustainability Communications pillar focuses on core messaging to communicate the programs of EcoKnights in a way that elevates brand recognition. The role of visual design goes beyond collaterals and communication materials as its main function is to drive human behaviour, in this case, from environmental awareness to action, participation and empowerment. The two central communication-related efforts under this pillar are clipped under the project wings of KnightWatch, EcoKnights' in-house media production house and Project Vocal, a youth leadership and engagement program designed to equip young individuals with the right skill sets to be well-driven and aspiring future leaders.
What challenge is ECOKNIGHTS facing in reaching the goals set?
Challenges come in multiple dimensions and at different intensities. In no particular order of impact or importance, there are a few things we have to endeavour. One is, of course, attracting good talents. Our roles and jobs require one to be versatile, multidisciplinary and very empathetic. Secondly is working with the right kind of partners, who share or resonate with our values, and understand our vision. And of course, two more challenges which can be unprecedented, unexpected, yet far-reaching in its impacts – politics and an outbreak. When political uncertainties or a global pandemic comes to play, everything comes to a halt. It's a great reminder for all of us to relook at the goals sometimes.
What are ECOKNIGHTS upcoming plans?
In addition to the long-running impact-driven pillar projects mentioned above, what we are eager to share in retrospect, is the organization's resolute direction and transformation plan. As we have made a significant impact in the transition into sustainability, it is time for our digital presence to catch up. The newly revamped website of EcoKnights is one of our first approaches in heading towards this direction. The improved portal aligns itself with the needs of today's digital age as we introduce a new, fresh and user-friendly interface with more interactive features such as an online fundraising platform, streamlined volunteering and internship application and in the long run, a digital platform that is committed to popularizing the concept of sustainability through the production of sustainability-driven quality content, news and updates. In further aligning ourselves to be more digitally present, we are also working on the digitization of our 13-year long KLEFF public film screening to be streamed online via its website (kleff.my), to further disseminate the messages and stories of Climate Change and pressing environmental issues to a wider mass.
How well is Malaysia doing in terms of sustainability?
Not too well. If you look at the SDG report card, we are in the reds for many of the sustainable development goals. We have to buck up. We all have to buck up. We need to really accelerate our efforts and put innovation and political will in action.
How well are the environmental awareness reaching the people in Malaysia?
In general, Malaysians today are more aware on environmental issues, mainly around crises we have faced like haze (air pollution), the Sungai Kim Kim incidence (river water pollution), illegal bauxite mining (air pollution), the Lynas conflict (toxic chemical pollution), to name a few. And the common expectation is that the government needs to enforce and play a more stringent role. The everyday Malaysian is quite oblivious to his/her role in partaking and making a difference, despite higher environmental awareness levels. We lack the motivation, inspiration, and maybe, we fear it a bit, in participating and making our own personal changes. It's always easy to expect others to change and not that of yourself.
How can people reach out to ECOKNIGHTS if they wish to be a volunteer?
One of the main components that consistently supports EcoKnights to this day is our group of passionate and talented staff, interns and volunteers. The team continuously assists in the self-development and capacity building of all individuals and communities through EcoKnights Talent Development Program. Youths, students or any interested individuals may head to bit.ly/EKVolForm2020 and apply to be a Knight – be it as a fresh program intern or as a regular volunteer of EcoKnights.
What is your message to the people out there?
Be empowered. At EcoKnights, we are always in the lookout for driven and determined individuals to be part of our aspiration, as well as seeking out partnerships to contribute to positive social, environmental and economic change. Our vision is simple; To empower people to live sustainably and protect the environment. And we do this with one individual at a time.
By providing authentic experience, to creating the right environment and allowing reflective learning as well as meaningful residential experience, our Theory of Change acts as a catalyst for positive sustainable change. The positive result seen from small changes encourages further change. Through our programs, our participants and beneficiaries are empowered with the attitudes, skills, and behaviours they need to make worthwhile sustainable changes.
Now, we know that amidst all of the political affairs, outbreak concerns, climate change denial or any other adversities along the way, the journey towards sustainability isn't smooth sailing, but – it is never impractical.
To learn more about EcoKnights, visit their website here.