If we were to speak about media representation on mental illness in its entirety, just touching on films alone would already keep us here for a long while. From more recent films like Glass, The Road Within, Black Swan and Shutter Island; to cult favourites like Memento, American Psycho, Donnie Darko and Fight Club; to award-winning numbers like The Silence of the Lambs, Girl, Interrupted and A Beautiful Mind – you could say that there is "something for everyone", ranging from dissociative identity disorder, schizophrenia, post-traumatic stress disorder, self-harm and suicide.
Mental illnesses have been a source of inspiration for works of literature too, going as far back as 400 BC with works by ancient Greek tragedians Sophocles and Euriphes, who handed over the baton of the written word to the likes of William Shakespeare (Hamlet), Robert Louis Stevenson (Strange Case of Dr Jekyll and Mr Hyde), Oscar Wilde (The Picture of Dorian Gray), and JD Salinger (The Catcher in the Rye). The turn of the 21st century saw the rise of contemporary authors such as Haruki Murakami (Norwegian Wood) and Stephen King (The Green Mile), alongside young adult authors John Green (Turtles All the Way Down), Susan Vaught (Freaks Like Us) and Jay Asher (Thirteen Reasons Why). Whether or not mental illnesses should be talked about more openly is not a debate anymore, especially when there has been a long history of media representation discussing it (albeit with age-restriction warning stamps on the cover). However, like most things sensitive and crucial, much of the information has been lost in translation.
For the longest time, characters with mental illnesses are often portrayed as antagonists in films of the thriller and horror genres, while on the other hand, end credit facts are trivialised to the point of downplay, with some films even going as far as romanticising these depicted mental disorders.
Fortunately, much like how the world has moved forward from institutionalising these "harmful individuals" from the genteel societies of the 1800s and 1900s, entertainment media too has gone the extra mile to make sure each mental illness is portrayed as appropriately as possible, serving not only as a characteristic quirk, but a kind of informative window to how it is.
"Nowadays, Hollywood has been so conversant with mental health, mental illnesses, mental health therapy; I'd say I'm quite impressed with what is coming out in terms of entertainment media."
Dr Johnben Loy
"20 years ago, mental illnesses were portrayed quite poorly in the entertainment media. Nowadays, Hollywood has been so conversant with mental health, mental illnesses, mental health therapy; I'd say I'm quite impressed with what is coming out in terms of entertainment media," says Dr Johnben Loy, founder and clinical director of Rekindle Centre for Systemic Therapy, who has some 20 years of experience in mental health up his sleeves.
"Recently, I just finished watching the Netflix series Unbelievable. Somewhere towards the ending, when one of the rape victims goes into a counselling session, it was so good, I picked up some tips for myself!" he adds. "How the counsellor handles the objections of the young lady, and how she manages to turn her around – it was fantastic. Compared to 20 years ago, I've seen some more really good stuff lately."
What would you say are the common causes of mental health issues in our society today?
There are three different aspects we can look at. Firstly, it's the person himself. He could have genetic factors that influence his mental health, such as a body that contributes to challenging mental health outcomes.
Secondly, it's the person's familial environment growing up: what kind of environment has he been exposed to? Was it a loving family environment? Are the caretakers stable and available? Did he get the nurturing he needed growing up? So on, so forth.
Lastly, we may consider the larger cultural factors. In the increasingly urban cities, stress is probably one of the biggest contributors to our mental health, not just at our workplace, but even for the younger generations at school; we are all faced with pressure in performance.
Such factors have time and time again been depicted in today's growing entertainment media, so much so that we have gone from just touching the surface of things, to the point of having "too much information". What are your thoughts about this?
Well, for one, I'd answer that with: too much of what kind of information? The more the society develops on its knowledge of mental health, the more nuanced and detailed it needs to become. Nowadays, we don't just say "So and so has cancer"; we also ask questions like "What kind of cancer?" Society has evolved to where we understand there are different kinds of cancer, with different ways of treatments, outcomes, prognosis and so on. Same goes for mental health. We don't just say "So and so has a mental illness", but we'd also ask, "What kind of mental illness?" If it's anxiety, how long and how severe is it? Is it trauma based or is it biological? There are all these details that as society develops its knowledge as a whole, the consumers are able to take in more information.
"The more the society develops on its knowledge of mental health, the more nuanced and detailed it needs to become."
Dr Johnben Loy
I mean, it's a tricky question to answer, but an important question to answer nevertheless. We're speaking here about exposure, and how much exposure is appropriate to the public. There are factors of age appropriate content and the sensitivity of the content to look at, but in general terms when it comes to entertainment media content, that's available to all. Granted, we have age-restrictions in entertainment media that's already part of the culture, but how do we draw the line, if we should even, when it comes to 18-and-above adults?
I'd like to say that you can tell your story and express your narrative; it's really up to the adult public to debate on these things, to take it in at their own risk and think it through. I'd like to think that this would eventually create a more intelligent society that is able to consume information with some level of critical analyses.
There are so many entertainment media out there that deals with mental illnesses. What does it say about our society, and how should we move forward with this information?
Entertainment is a representation of what's going on in this society, and at the end of the day, it's really about how much we are able to talk about it. There has been a cultural movement in Malaysia against a culture that hushes up or censors things, based solely on the fact that we as a country don't know how to handle people's emotions towards these topics.
If there is a culture that encourages debate, then it will be all right for us to have different conversations with different viewpoints. We will then be enriched through honest and respectful conversations, and eventually, create a population that can think for itself. While Hollywood has gotten media representation on mental health down pat, it is rather a crying shame that on the flip side of the coin in the media industry, media reporting still has miles to catch up on.
Based on researches done by Universiti Sains Islam Malaysia (USIM) on four local Malay language dailies from July to August 2015, "78% of the articles had [a] negative tone in their article[s]", and "none of the articles were written by any professionals working in clinical field of mental health. [The] majority of the articles (87%) did not cite any opinion from professionals in the field."
Researches from University of Malaya revealed that local newspapers that reported on suicide from March till November 2016 were "more harmful rather than productive". Not only were graphic photographs included in the report, "37% [of the total] depicted actual suicidal acts, and 55% [revealed mugshots] of the suicidal individuals".
"It's rare for me to find good reporting on mental health, in which I have been interviewed," Dr Johnben comments, having gone through a vindicated episode himself. "I also have many friends in the mental health industry who have had many grievances about how news have misquoted them, or even twisted the theme or idea of what was conveyed."
"I also have many friends in the mental health industry who have had many grievances about how news have misquoted them, or even twisted the theme or idea of what was conveyed."
Dr Johnben Loy
How should we go about rectifying the state of things we are currently in when it comes to factual media representation?
It will take a lot of work, but I really hope there will be more ethical checks and balances in the news media when it comes to reporting sensitive issues, and to be clear and concise so that it doesn't cause pain or exacerbate harm. Ideally, I believe that what is needed are journalists who stay in the field. We should build up media journalists that specialise in the area; when an article about it is called for, the publication will go to them.
To be fair, there have been a few journalists I've worked with that I'm so glad to have met. One of them, in particular, spent about two hours with me, going through the details with me, and following up by sending me drafts for a chance to give feedback on what she writes. These are people who have put a lot of work into learning those particular fields; when they write, they write with intelligence.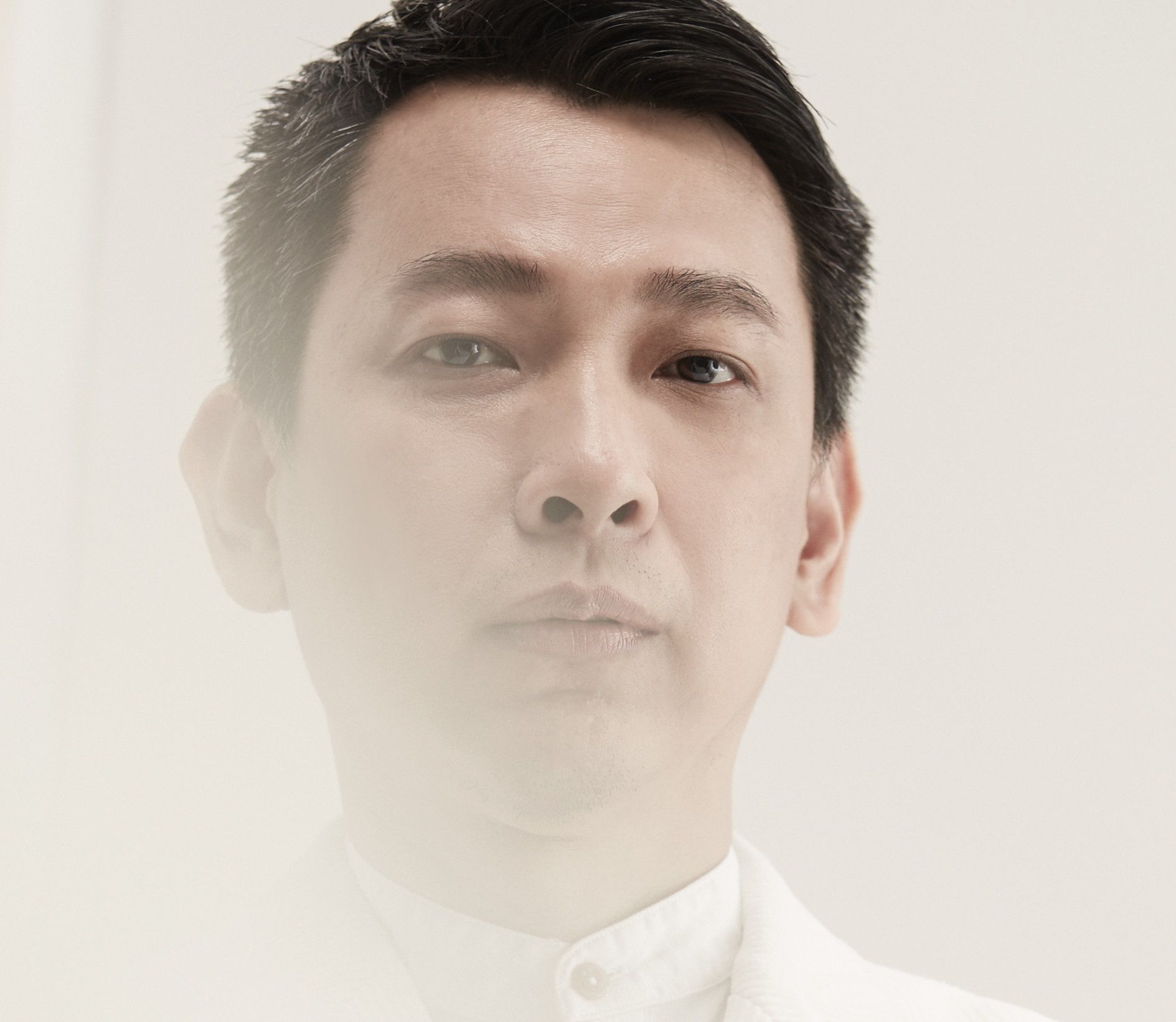 What are some of the checks and balances journalists can look into when reporting on mental illness?
While I would say that a checkbox approach probably won't cover it all, they should at least think this through: will this report create further harm? In this day and age, people draw all kinds of insinuations from a mere headline, and publicly identifying individuals when there isn't a clear crime is harmful.
Besides that, I'd say work closely with the person you're interviewing. On top of that, interview different people in the field, and perhaps even get an unbiased opinion from friends outside of your profession. In fact, go the extra mile by going in for some counselling sessions yourself. Make an appointment, and experience what it feels like for yourself. This allows you to become a knowledgeable reporter, rather than just reporting a news coverage as you yourself take in.
Rekindle Centre for Systemic Therapy
+6 03 6201 7488
42-2, Jalan 25/70A, Desa Sri Hartamas, Kuala Lumpur
www.rekindletherapy.com
This article is part of the 'Matters of the Mind' sub-feature first published in the August Man Malaysia October 2019 print issue