Kl-lites and members of the local art community were in for a fantastic night out at The Godown KL recently when Bell & Ross collaborated with contemporary visual artist Jalaini Abu Hassan to launch GHOST, a live art demonstration. The experimental and experiential venture was the first time that the watchmaking brand had conducted a solo exhibition in Malaysia.
Check out our exclusive interview, where the visionary artist reveals his thoughts on the collaboration, the message behind his creations and his hopes for Malaysia's urban art scene.
The following interview has been edited for length and clarity. How did this collaboration with Bell & Ross come about in the first place?
I'm always seeking new ways of showing my work while reaching out to new audiences to get myself motivated. It all began with a non-conventional exhibition that I did back in 2014 called Dato Rock. It was a self-curated exhibition with a different flair and environment; I really loved the experience, so the idea of having another one was always at the back of my mind. I started planning for the second one about one and a half years ago. I was a bit more ambitious this round and looking at different venues. I soon realised that the cost was my main constraint as well as a major limitation, so needed to look for someone to fund this idea.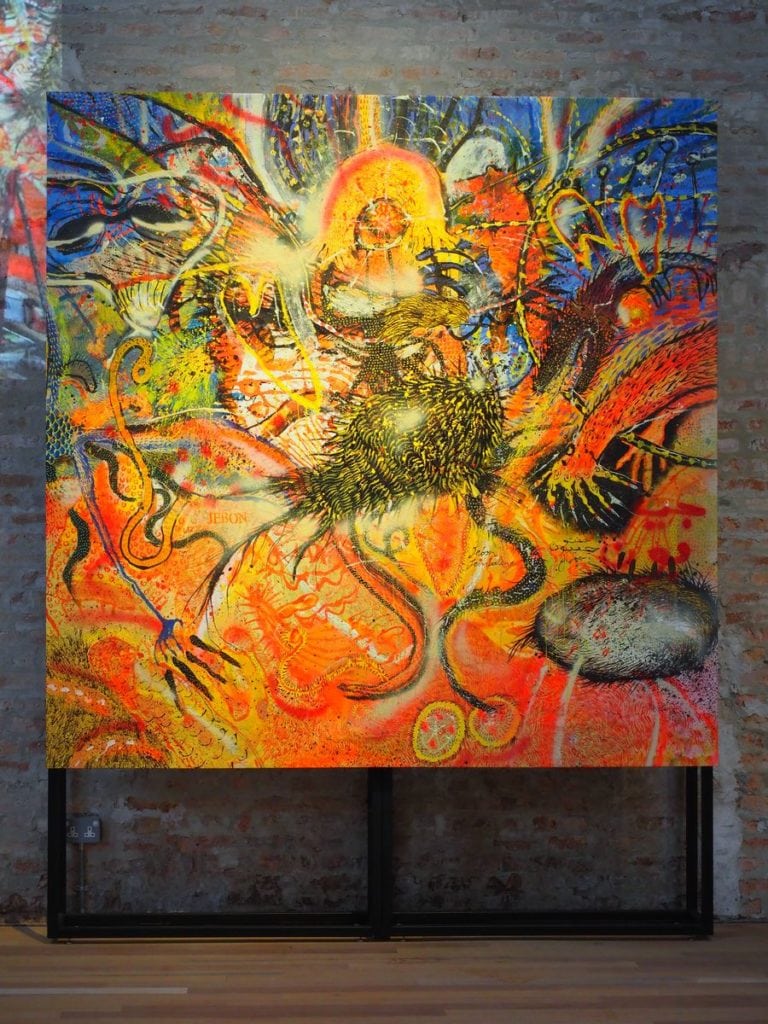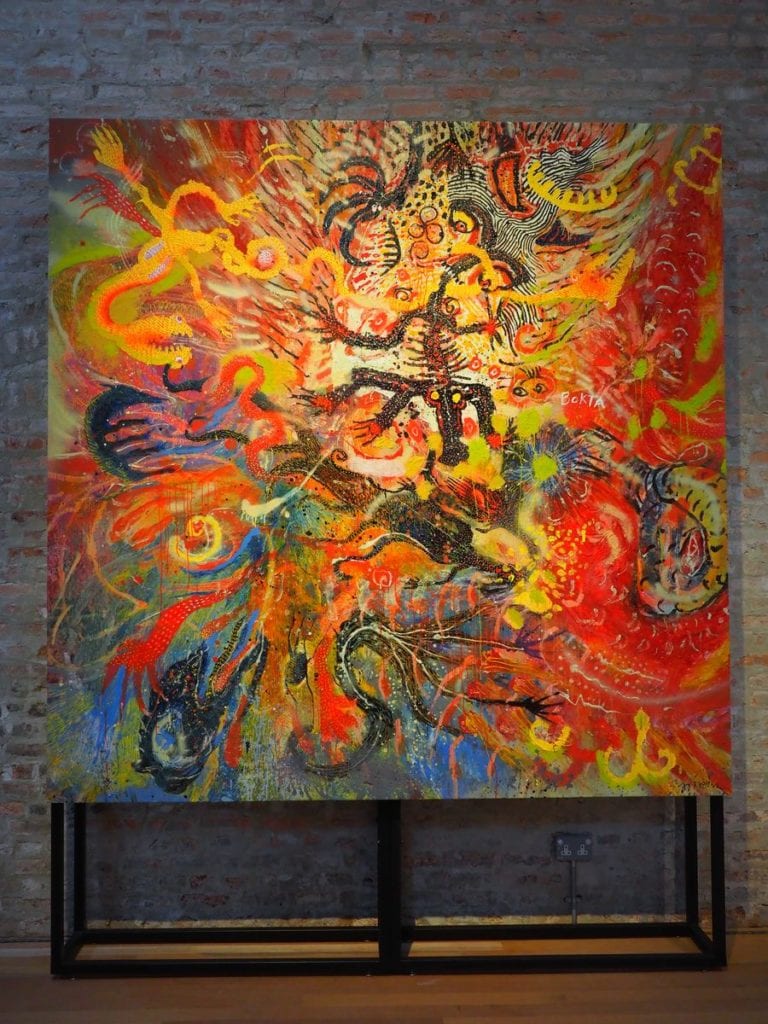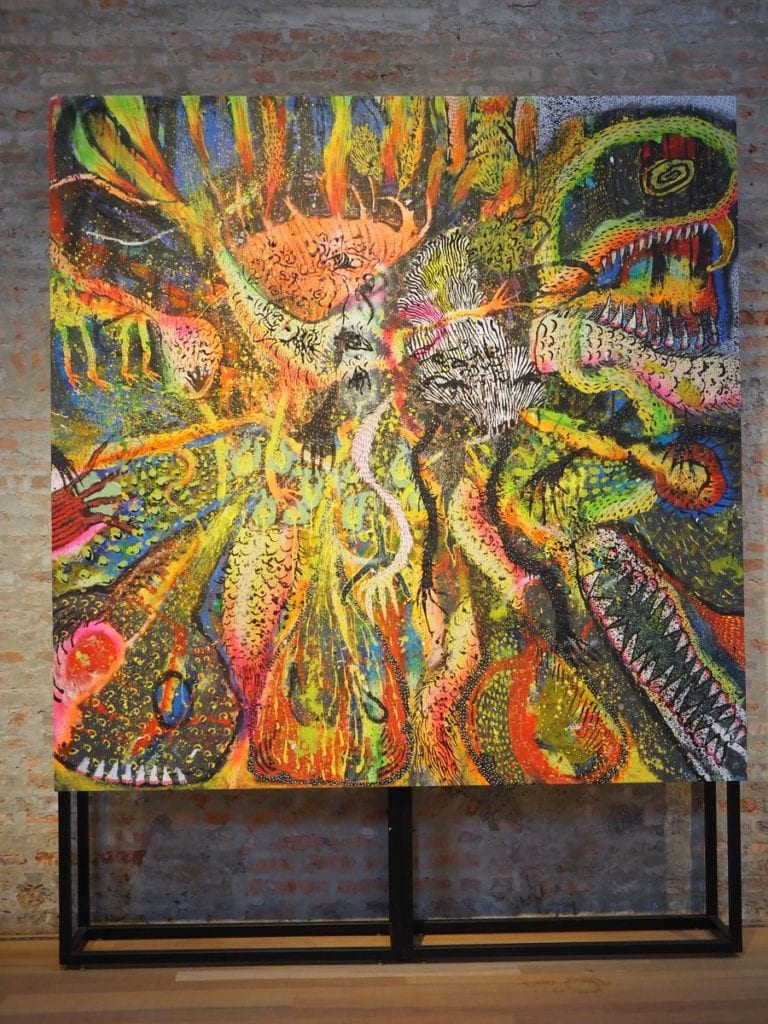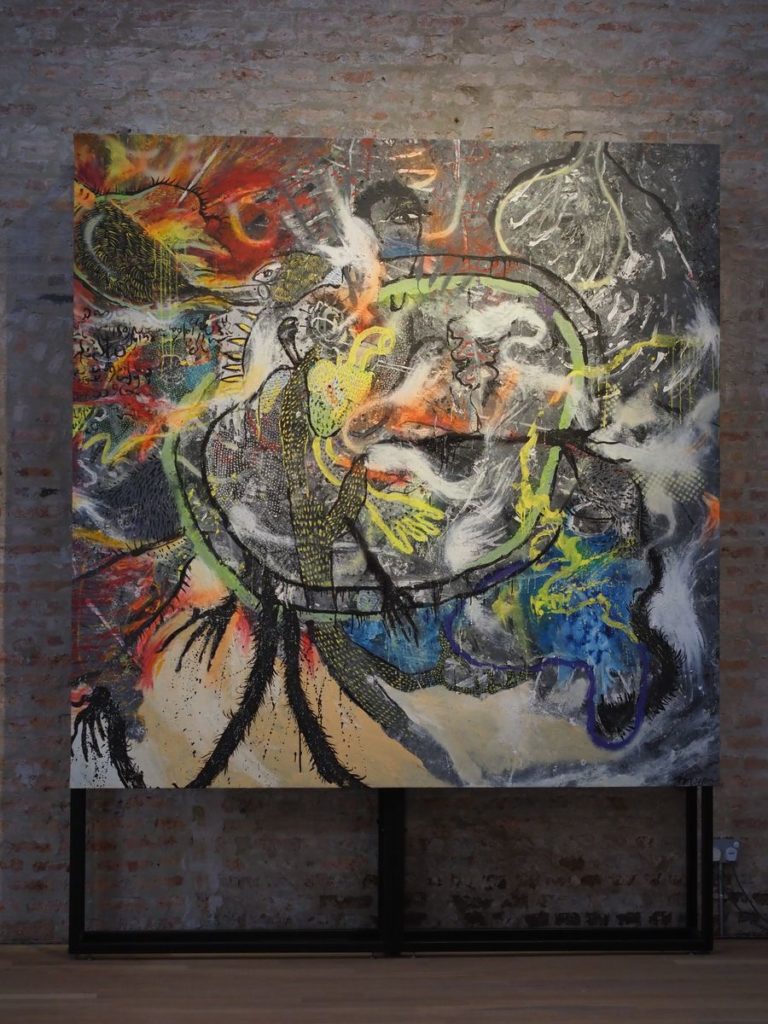 In your own words, what is it about Bell & Ross timepieces that excites you?
I find Bell & Ross to be a unique brand, one that boldly moves forward in finding the link between fine art with fine craft — and I am enthralled to be part of this as well. The history and stories behind the brand are equally fascinating which includes topics such as time, space and even cockpit instruments. What would you like people to know about the exhibition?
I was brought up in an orthodox Malay community in the northern part of the Malay Peninsular. Storytelling is a big family tradition and these were often passed down from generation to generation. The stories came in many different forms, but the most memorable ones always centred around ghosts. Those stories really helped in sparking my imagination, especially during my formative years.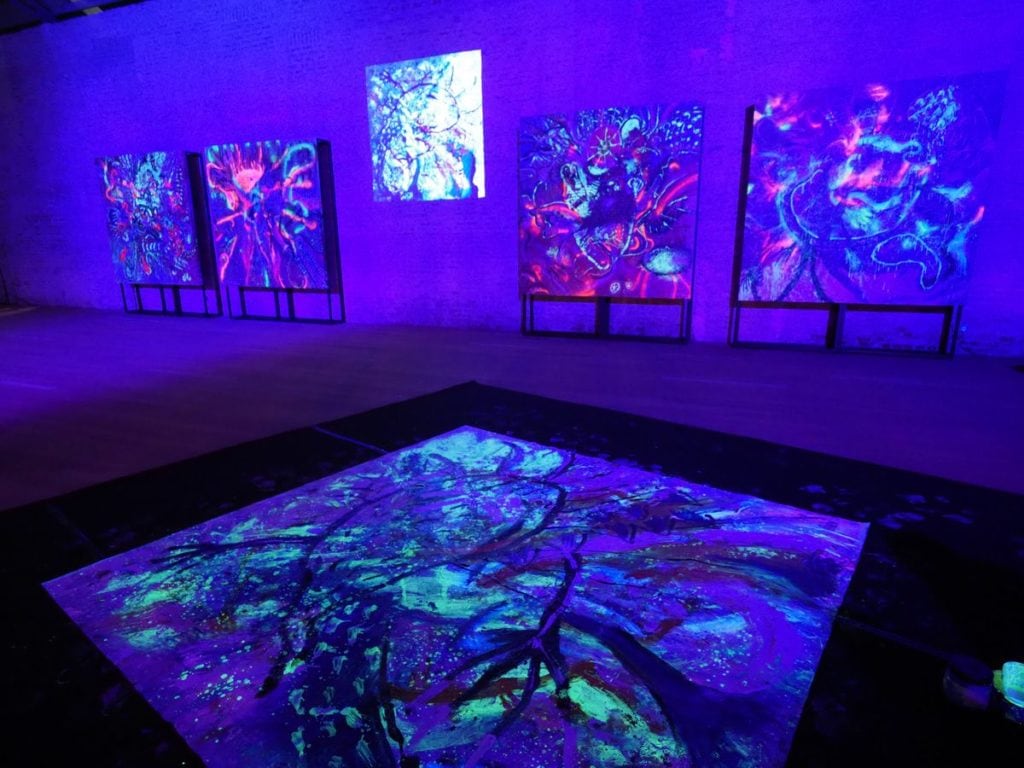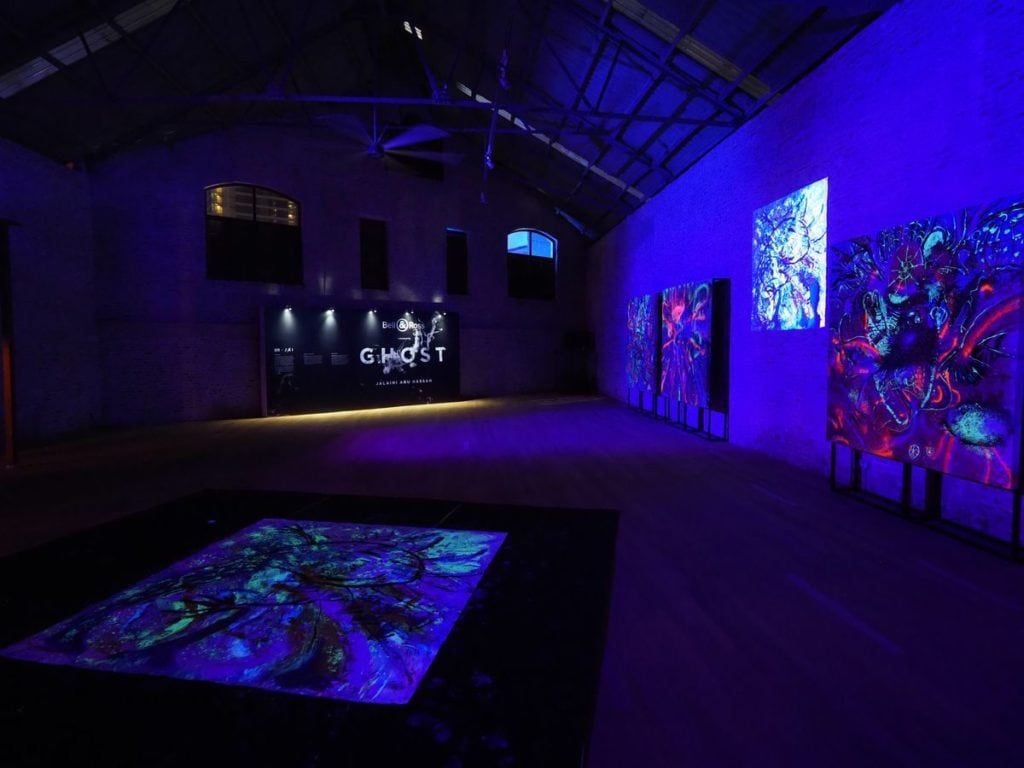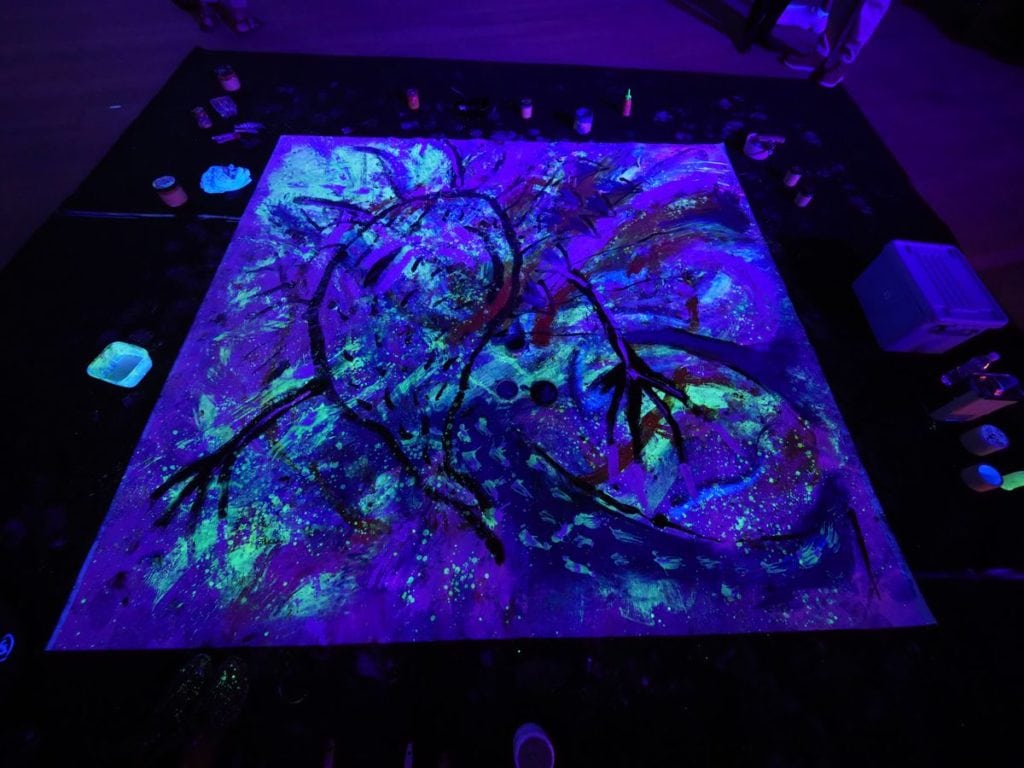 GHOST is a retelling of those same stories, but in a more contemporary and interesting way. I wanted to explore using different mediums; I ended up using glowing dust and pigment to convey the presence of these invisible spectres, which results in two very different experiences when viewing the work in daylight and under UV light. The creative process itself was also an experience — prior to this, I had never used luminosity nor rely on special light effects in my work. We even had to install a UV light in my studio which was quite challenging. Overall, the entire journey has been both fascinating and exhilarating. What is the key takeaway message that you hope audiences will have from this experience?
Art is as vibrant as life itself, and I am all for that. Making art is like making life, and my aim is to bring out that vibrancy through the energy that surrounds me. I hope my audience can experience that for themselves as well. Are there any other projects that we can look forward to from you in the near future?
We have a few more projects in the pipeline, but I am mostly excited to take this new series to the next level.
This article was first published on PrestigeOnline.com