The cold and sharp air nipped at my entire face as I waddled clumsily through the busy streets of Leicester Square in my thick coat and bulky camera bag. I was thankful for the scarf wrapped around my neck, marvelling internally at how just a piece of fabric could make all the difference in the world. Such is the fate of this country come January. The days grew shorter and the unforgiving drop in temperature snidely sets in, taunting those who brave the cold.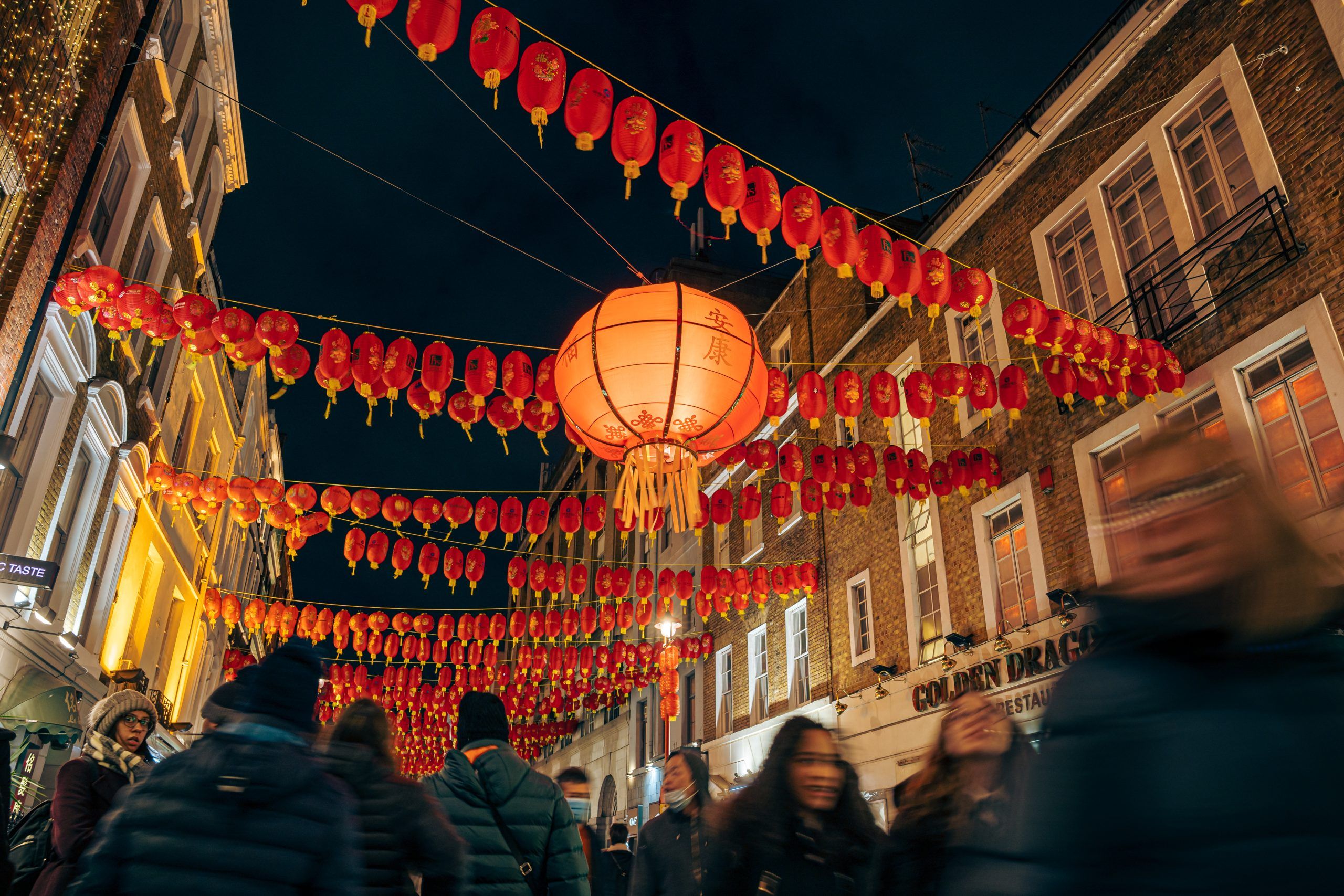 It was a few days before Chinese New Year and as I entered London's Chinatown, I saw it had transformed into a vibrant, bustling wonderland. Thousands of lanterns swayed happily above my head, different from the usual ones, replacing the sombre winter skies as they cast a warm glow on the faces of those below. Establishments have joined in the festive energy and adorned their storefronts with streams of fiery red and gold decorations with hundreds, if not thousands of animated rabbit cutouts, greeting passersby in honour of the year of the rabbit.
It was easy catching onto the feeling of excitement when you walk past and hear excited squeals of glee from friends, huddled up in private circles, stealing quick snaps on their phones at their Lunar-themed purchase of the day – exploding custard buns, rich and fragrant lobster dumplings and deep fried, crispy Chinese rice cakes. With every passing minute, the crowd started to build up with people dressed in warm winter coats, picking up last-minute ingredients and decorations for the upcoming festivities.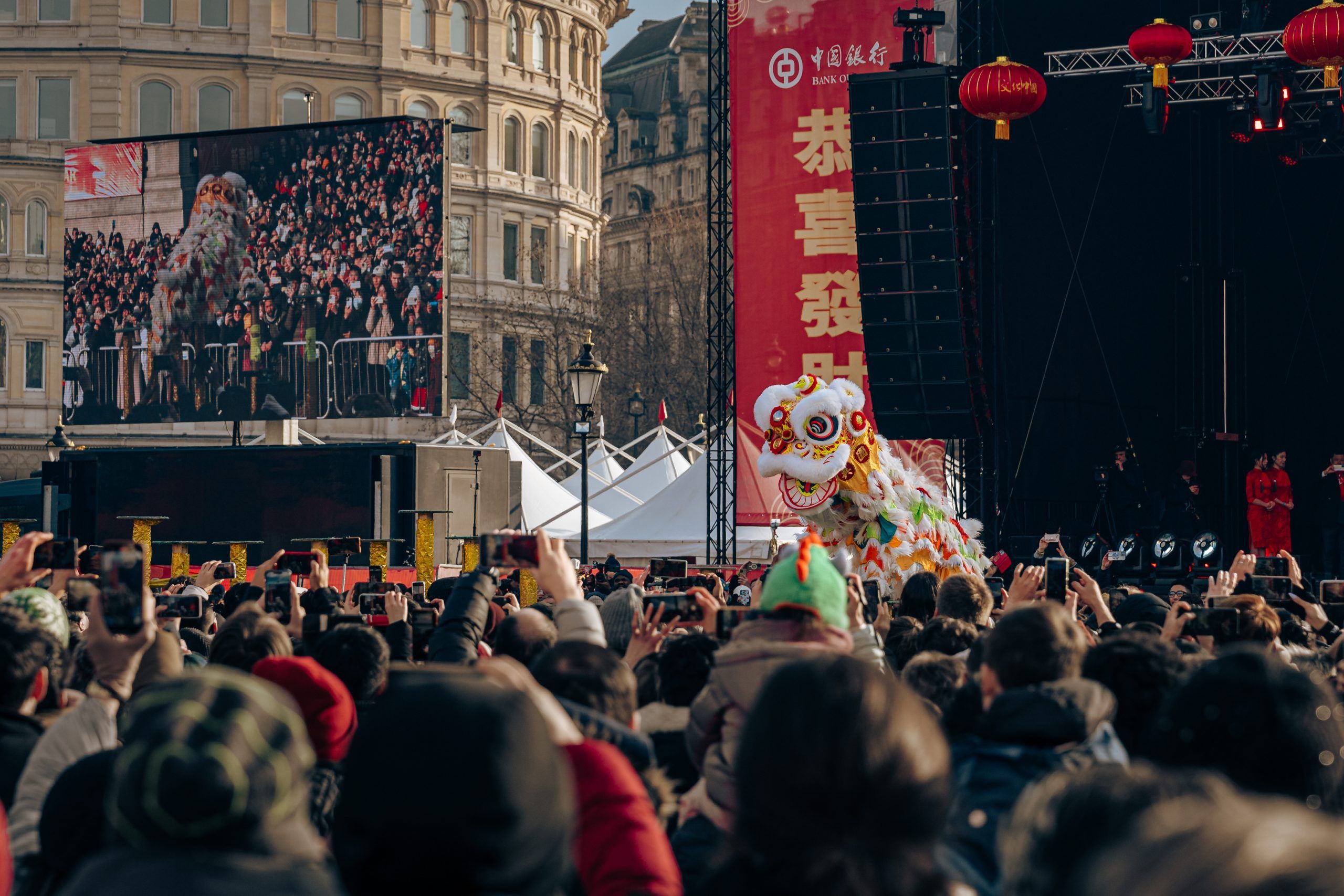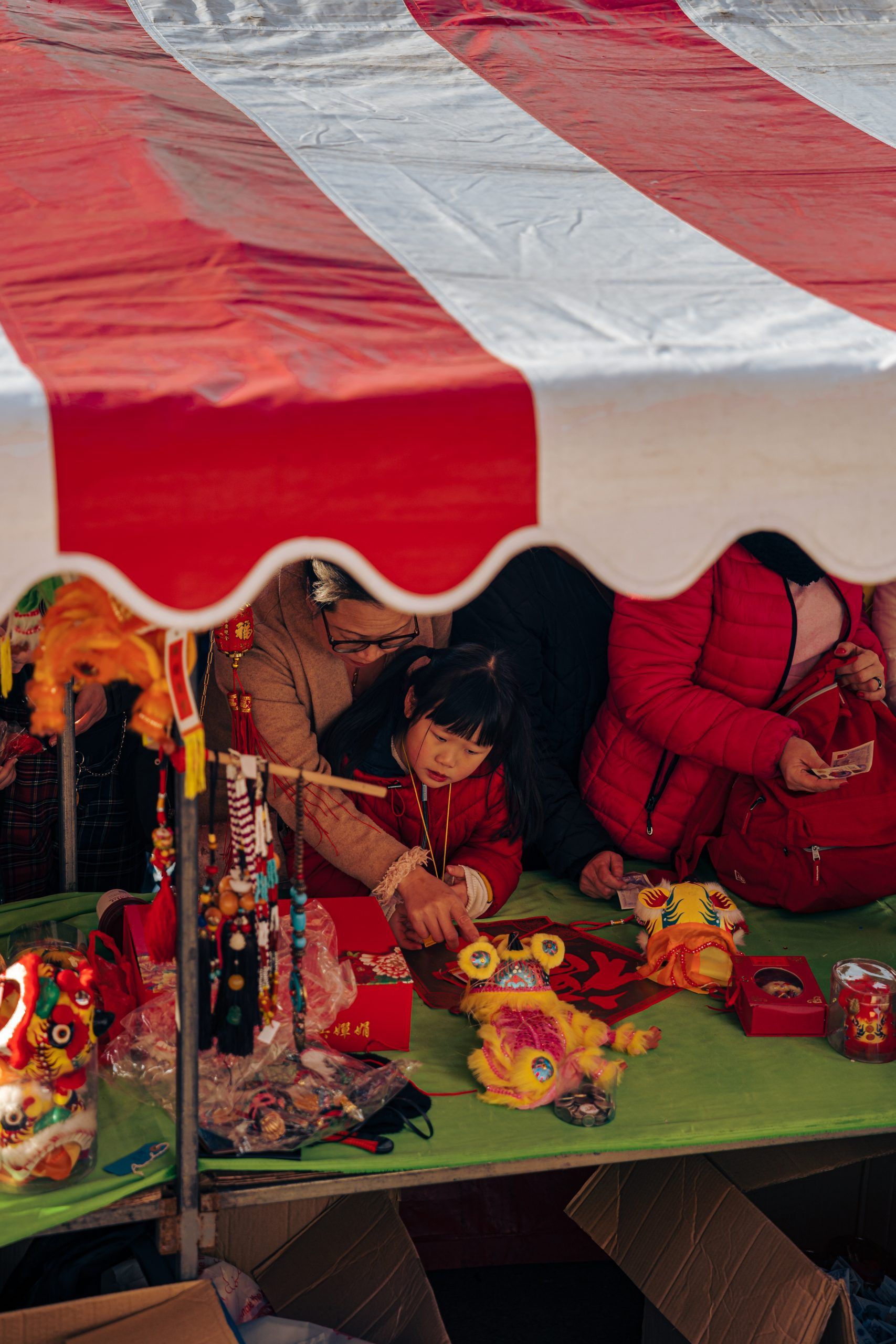 Chinese New Year, also known as Lunar New Year or Spring Festival, is the most important traditional holiday for many Chinese communities. It is a time for families to come together, celebrate, and honour their ancestors. For the Chinese diaspora in the United Kingdom, it is a necessary time to connect with their cultural roots and celebrate with their community. The community is diverse with the first generation coming from various regions of China, including mainland China, Hong Kong, Taiwan, and Macau. In the 1960s and 1970s, the number of Chinese immigrants to the UK increased, as people from Hong Kong and other parts of China sought to escape the political turmoil and economic uncertainty of the time. Many of these immigrants settled in London, where they established businesses such as restaurants, laundries and small oriental sundry shops. In recent years, the Chinese diaspora in the UK has grown significantly, with many Chinese students studying in British universities and young professionals moving to the UK for work opportunities.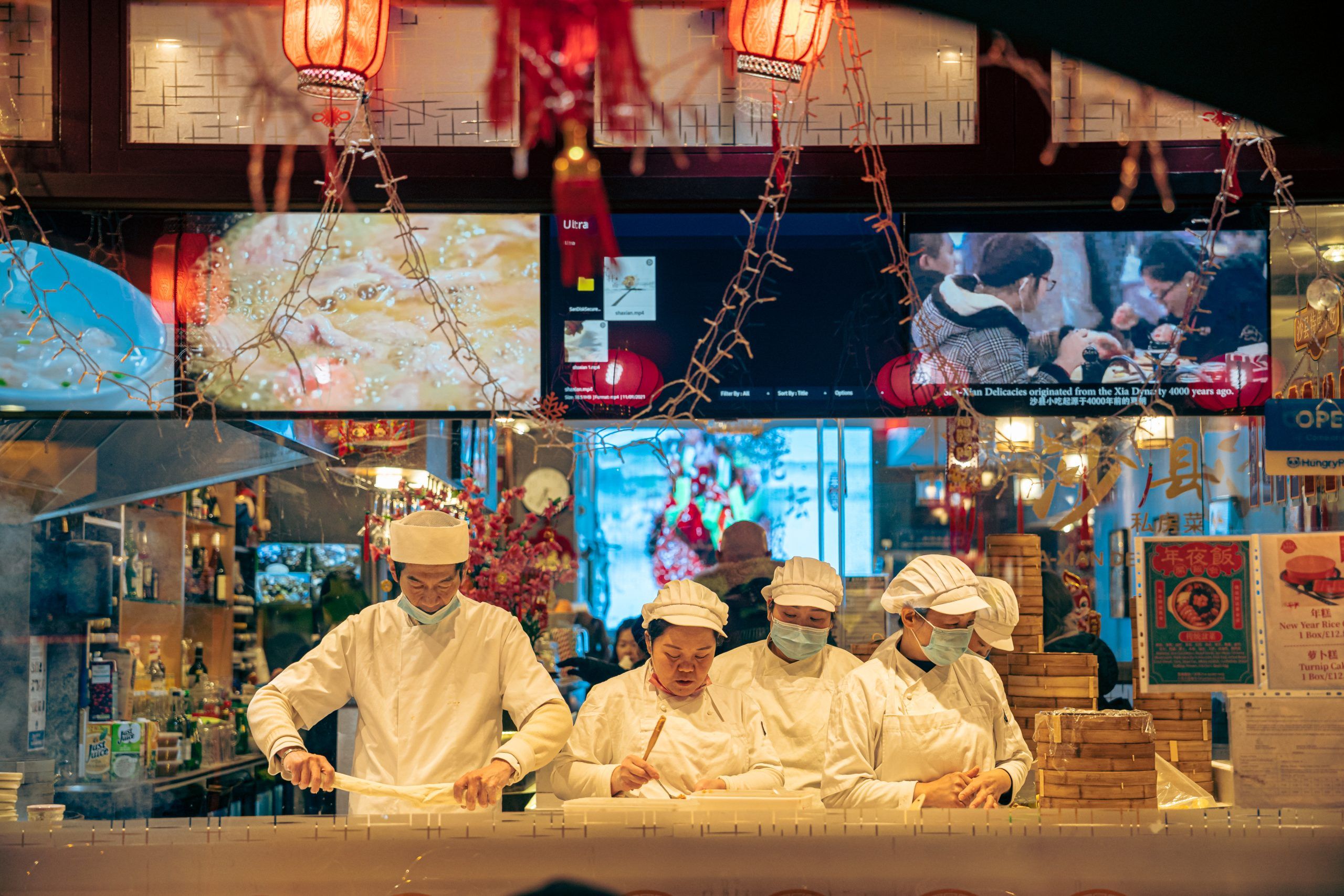 Within minutes, I found myself at the mossy green storefront of SeeWoo, a long-established oriental grocery market on Lisle Street. The supermarket was filled with chatter as people bustled around the narrow aisles, each filling their shopping baskets with ingredients of their choice for their New Year's dishes. I wandered the small aisles, taking in the atmosphere and sights, wondering what kind of delicious dishes all of these ingredients would ultimately become. And so, determined to find out what was a must-have item fit for a New Year's feast, I started conversations with a few shoppers.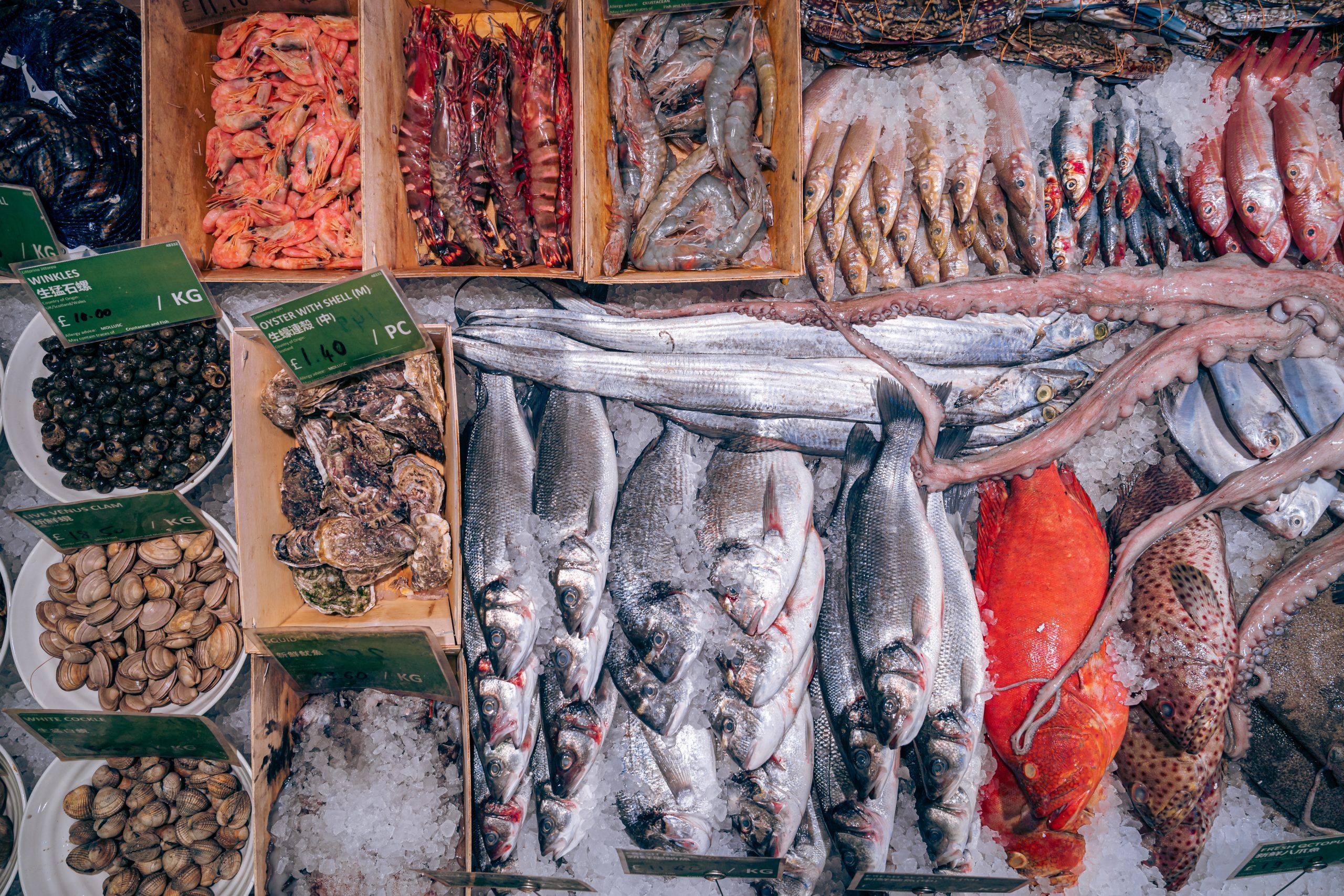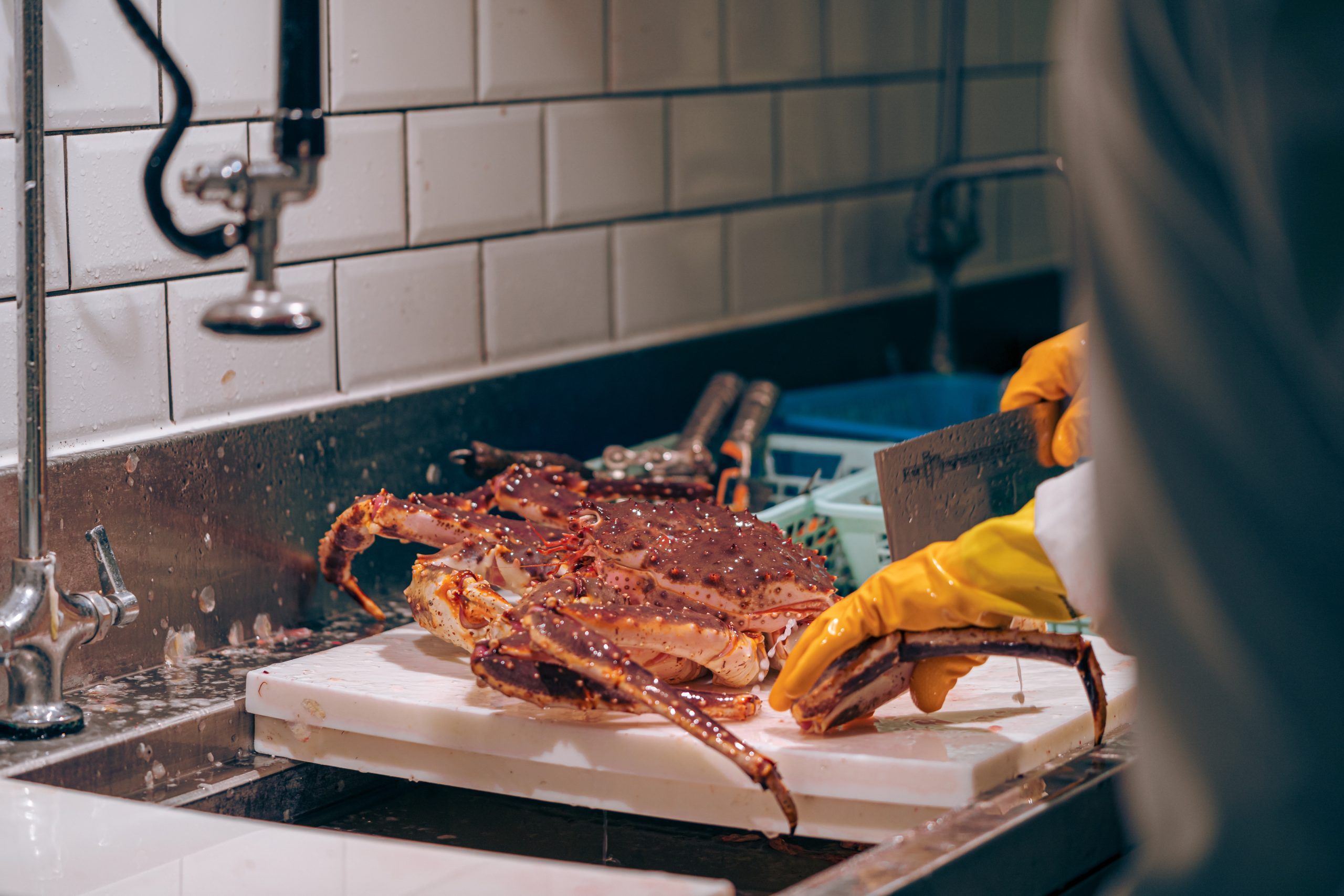 At the frozen section, my attention was drawn to a single, middle-aged woman observing packages of frozen dumplings. I saw her studying the ingredients on every packet and placing them back where she found them. "They're not the ones I like", she murmured. "I can't seem to find them", she said out loud to practically, nobody. Youlanda (not her real name) is one of SeeWoo's loyal customers for nearly 20 years. She is a Chinese Language and Culture lecturer at Regent's University in London. Hailing from Sichuan, a province in Southwest China, she tells me hot pot is a dish which is near and dear to her. However, being far from her family alters reality and the fond memories she has of sharing a big pot of spicy, tongue-numbing soup does not quite feel the same anymore. Celebrating the Lunar New Year with her closest friends has become a new ritual and with it, she adopted the custom of making dumplings instead for the special annual occasion. The most important ingredient to her is Chinese Chives and swears by them as it brings a certain flavour to her dumpling filling. Youlanda's story was just the first of many I gathered throughout my documentation at the grocery store.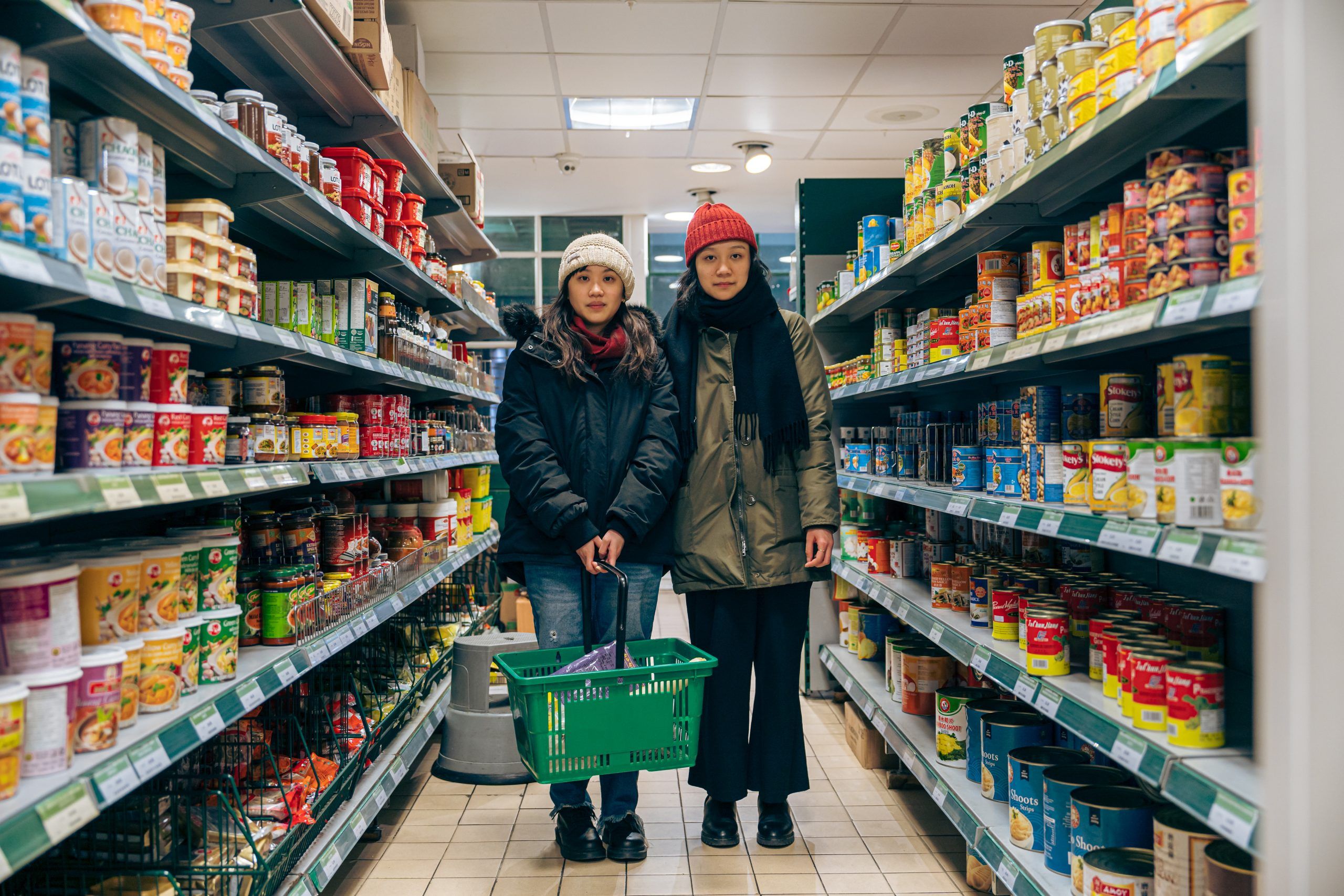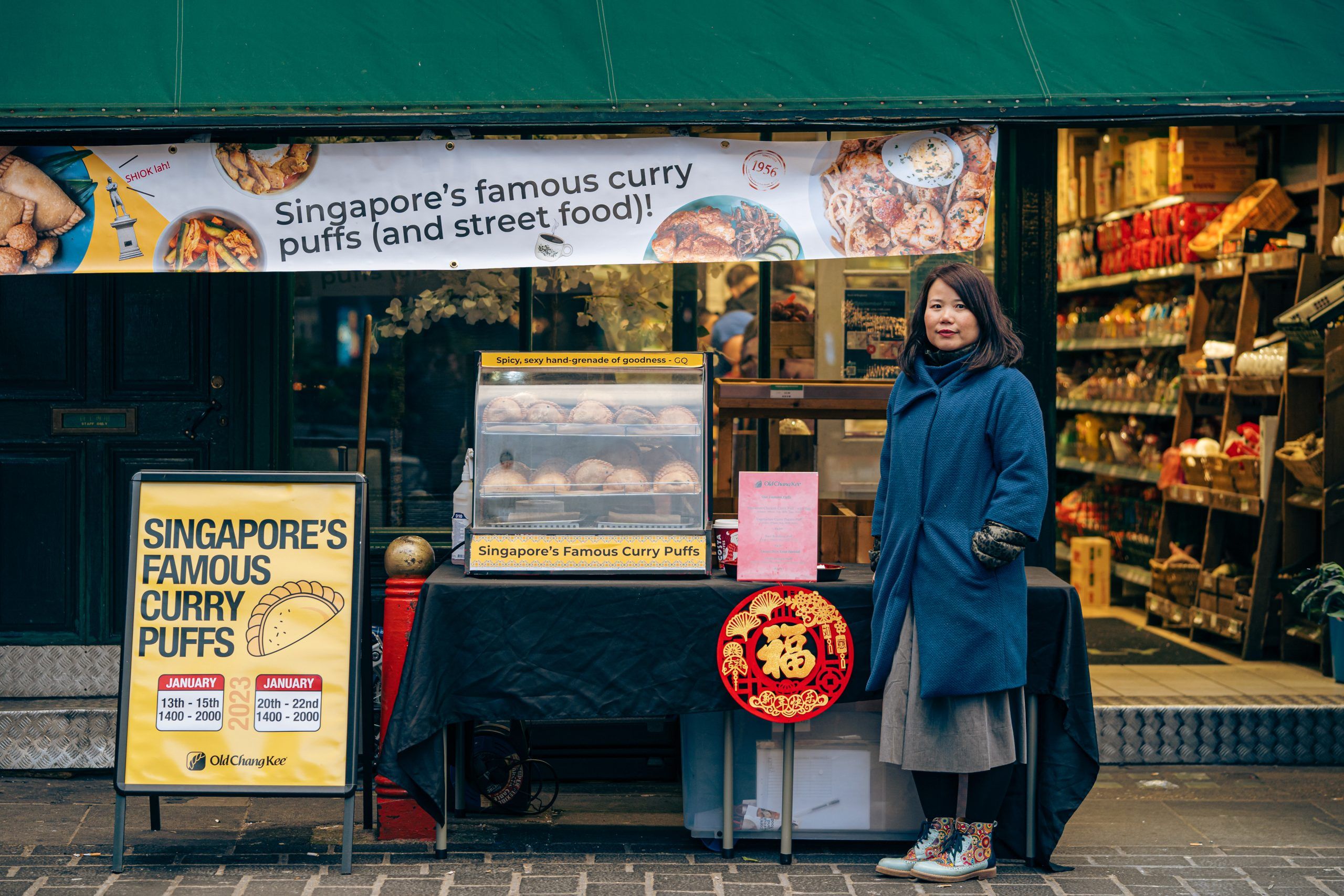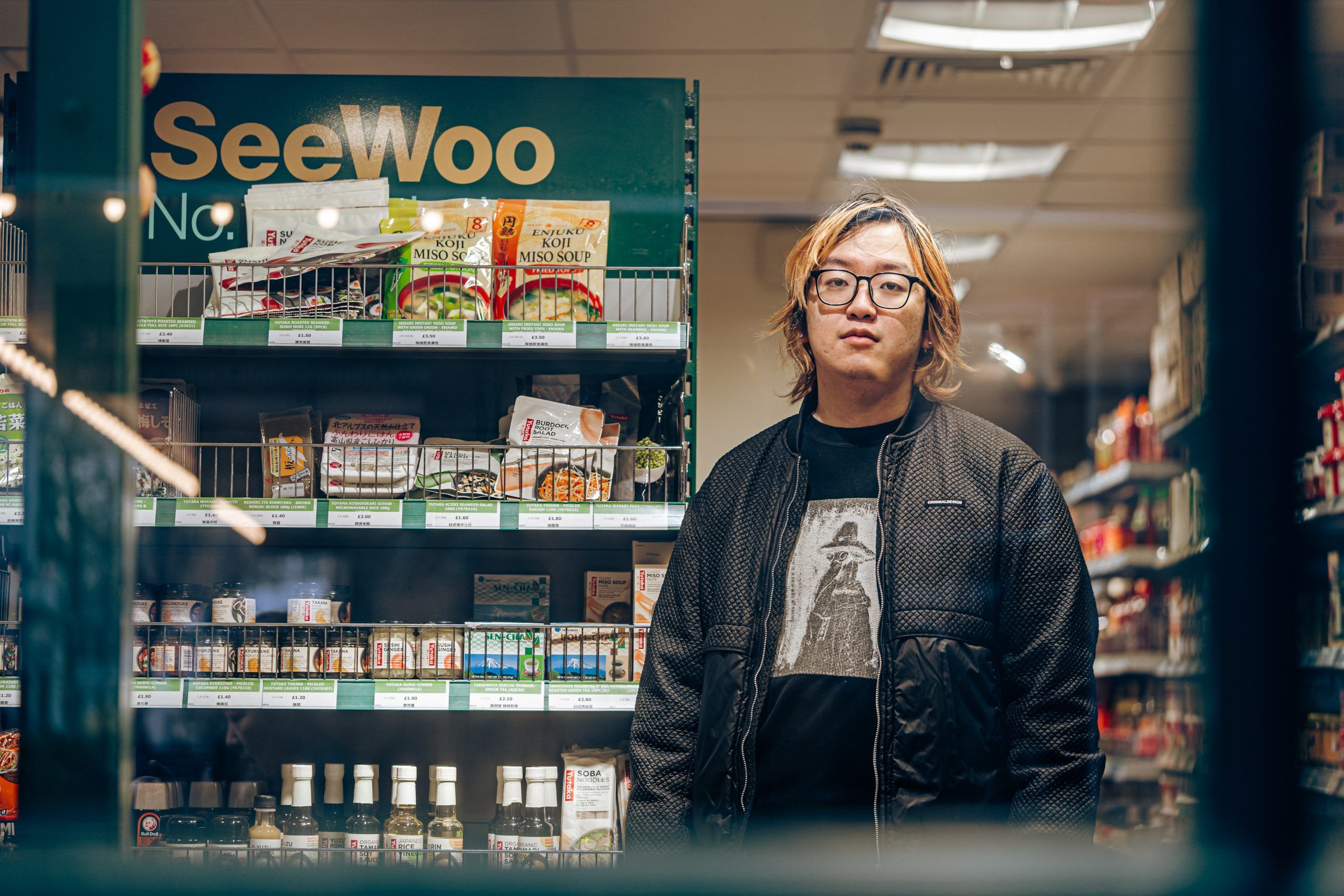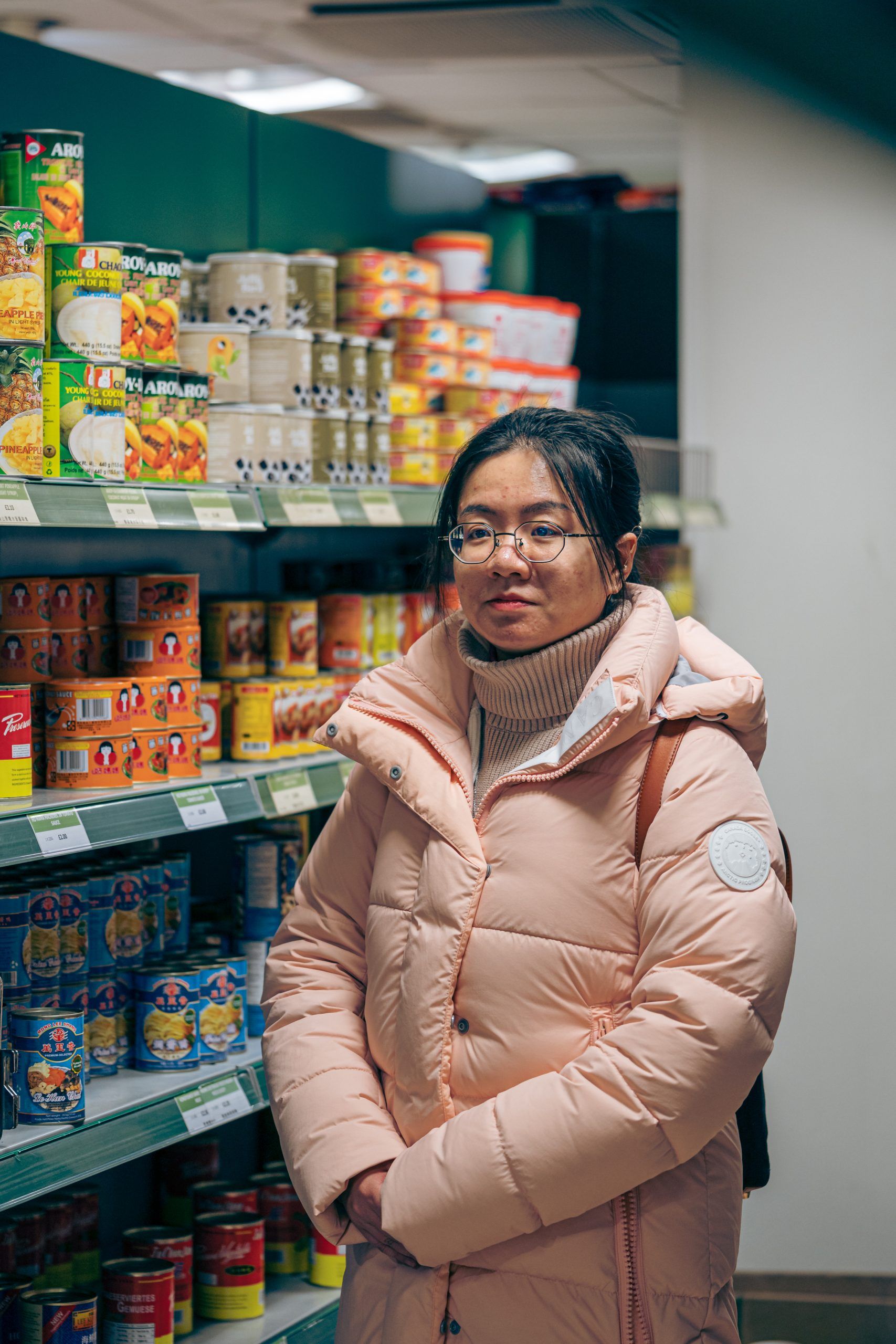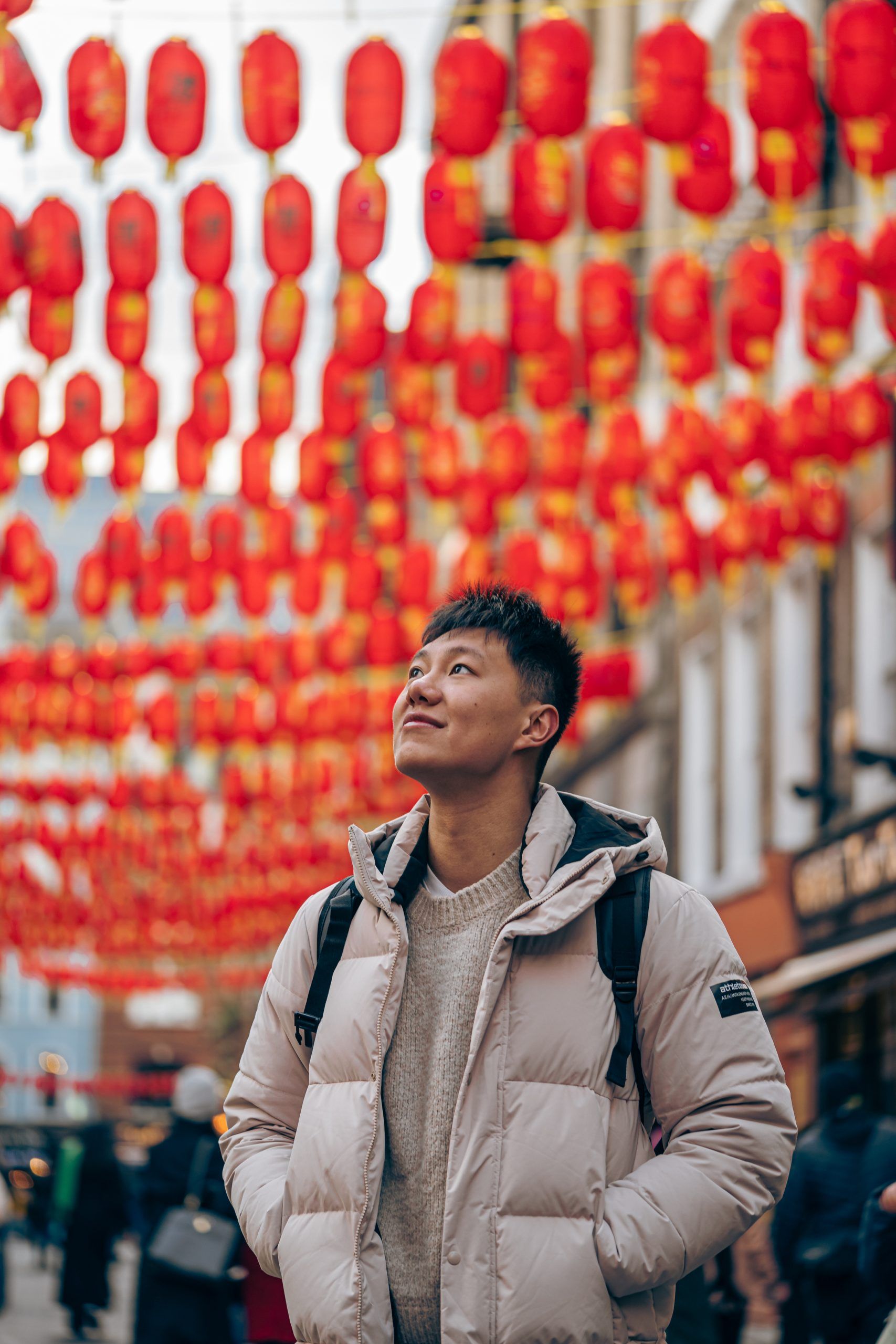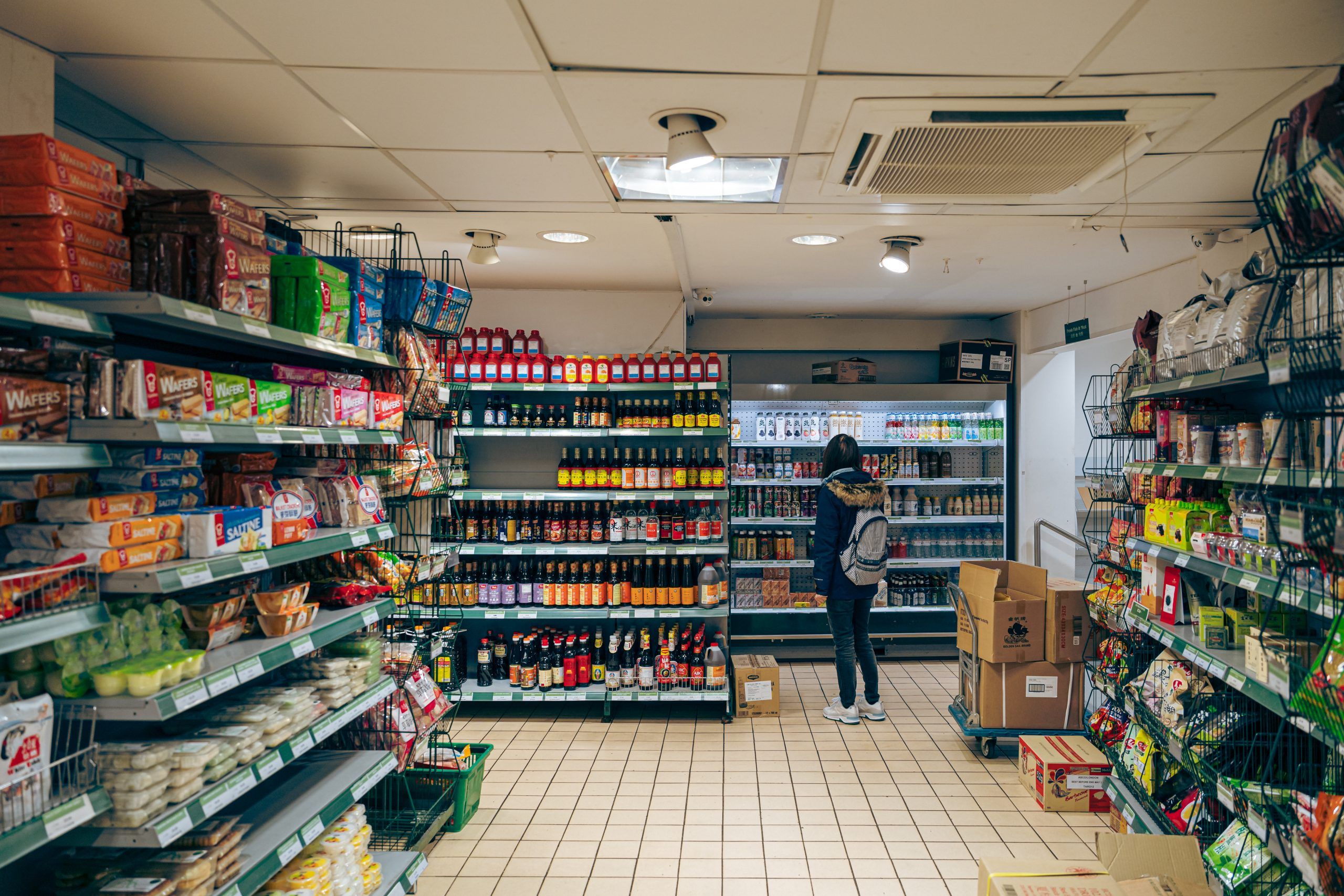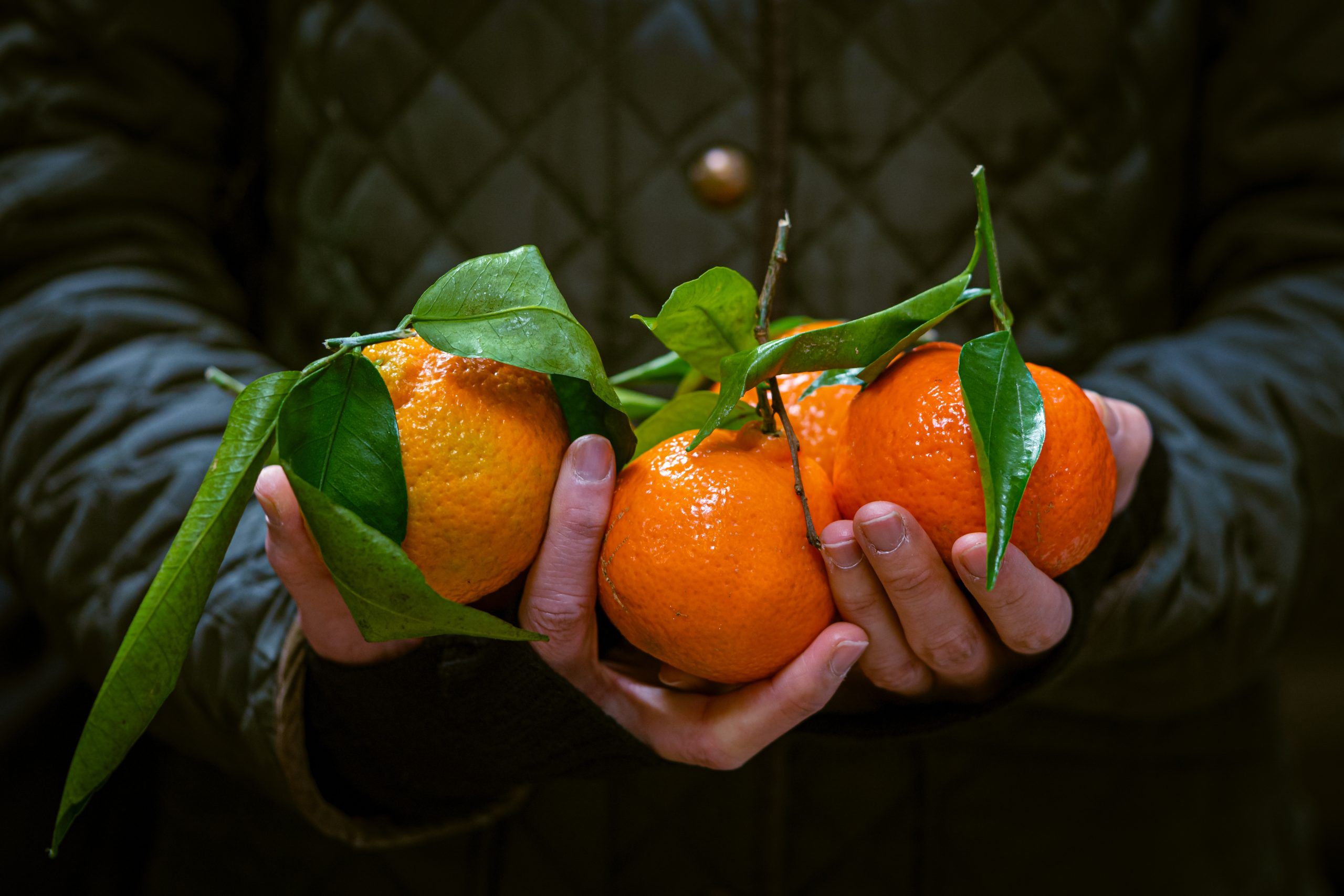 Note:
Special thanks to SeeWoo and the London Chinatown Chinese Association (LCCA) for all the support during the making of this photo documentary.
PHOTOGRAPHS AND WORDS BY AISHA NAZAR