Known to be a malleable and ductile metal, gold is not only treated as one of the symbols of grandeur but also counted as auspicious in many cultures. More often than not conventional was given preference over the innovative. However, people have been exploring more avenues and experimenting with this precious metal to create luxurious products and finding customers who love to splurge on unusual gold items that were never heard of before.
Moreover, many consider gold to be a safe investment option and prefer it over other precious metals. From weddings to festivals, it has been an indispensable part of our lives for aeons.
While the world still debates on whether money can buy happiness or not, money can definitely buy gold and a lot of it. From coffins to lemonades, here is a list of seven unusual items made of gold.
Main and Featured image: AFP
Jump To / Table of Contents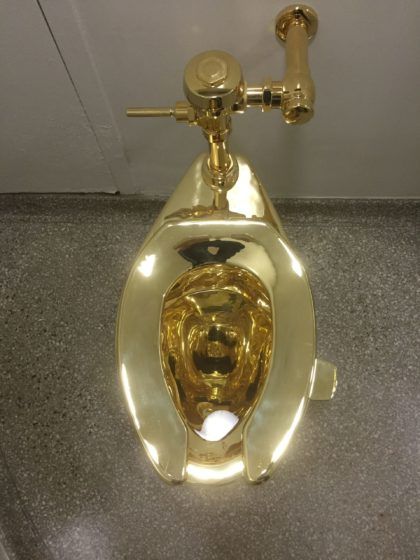 Imagine adding a touch of luxury to your morning ritual with a fully functional gold toilet.
Italian artist Maurizio Cattelan ended his five-year-long break from art with the creation of an 18-carat gold toilet, which he had initially installed in his restroom. It was later moved for the public to use at the Solomon R. Guggenheim Museum in New York so that others could experience "unprecedented intimacy with a work of art". Cattellan's work titled 'America' is his way of symbolising the excessive luxuries enjoyed by the rich.
In 2019, the toilet was moved from New York to the home of former British Prime Minister Winston Churchill, where he was born. Soon after, CNN reported that the toilet, estimated around $6 million, was stolen from Blenheim Palace in Oxfordshire, England. Even after multiple arrests, the artwork remains untraceable.
02
Lemonade with gold flakes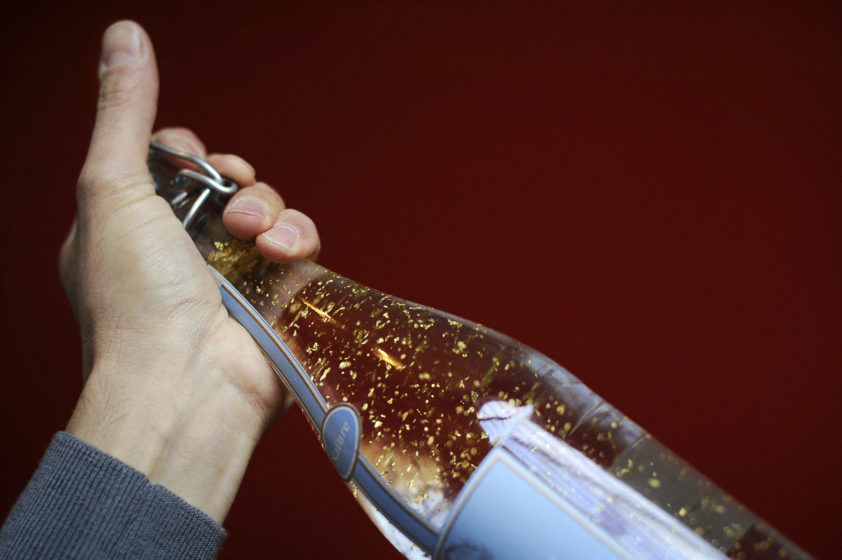 Nothing beats the feel of a chilled lemonade as it slides down your throat to quench your thirst. French artisan lemonade company Elixia Faustin adds a dash of luxury to this experience with 24-carat gold leaf. This version was created after a Dubai client contacted the company for a deluxe version sans alcohol, artificial colourings and flavours.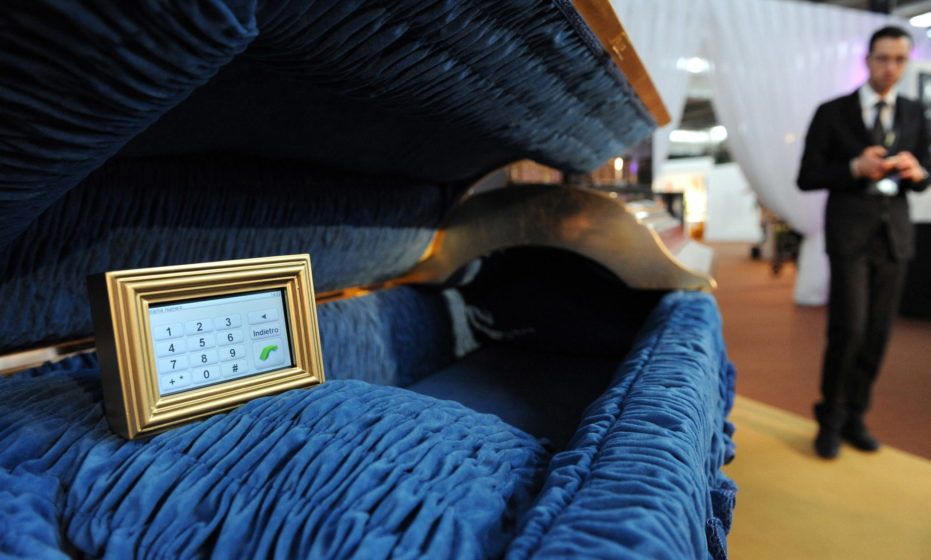 What's common between infamous Australian gangster Carl Williams and singers Michael Jackson and James Brown? They all said their final goodbyes in gold coffins.  
To be buried in gold is indeed a heavenly way to bid adieu, and Art Funeral Italy surely knows how to fulfil this wish. Complete with a Tele assistance system just in case the deceased wants to make a call, the coffin is made of solid wood covered with 24-carat gold and can cost a whopping US$ 400,000.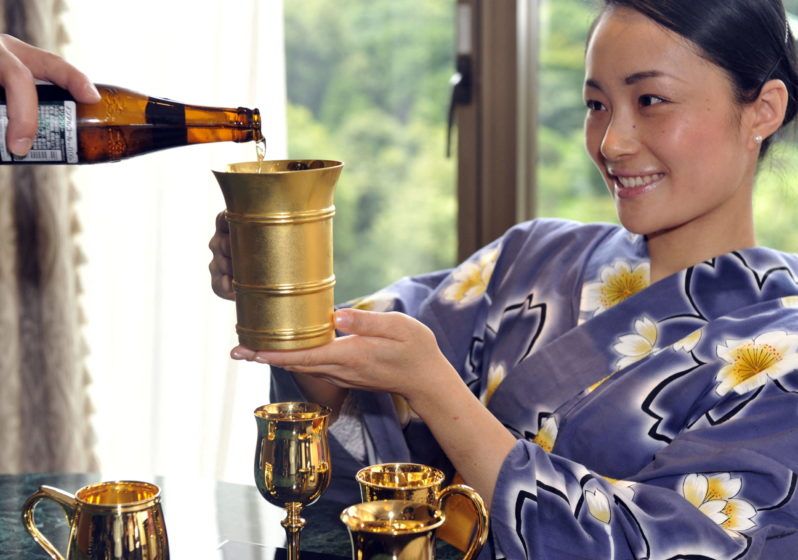 This gold mug by Japan's Ginza Tanaka — a pioneer in crafting precious metal — will take your beer-chugging experience to a whole new level at approximately US$ 50,000. However, this price is subject to change depending on the price of gold. The mug is made of pure gold and weighs 850 grams and was a part of Tanaka's collection 'Summer Cool'.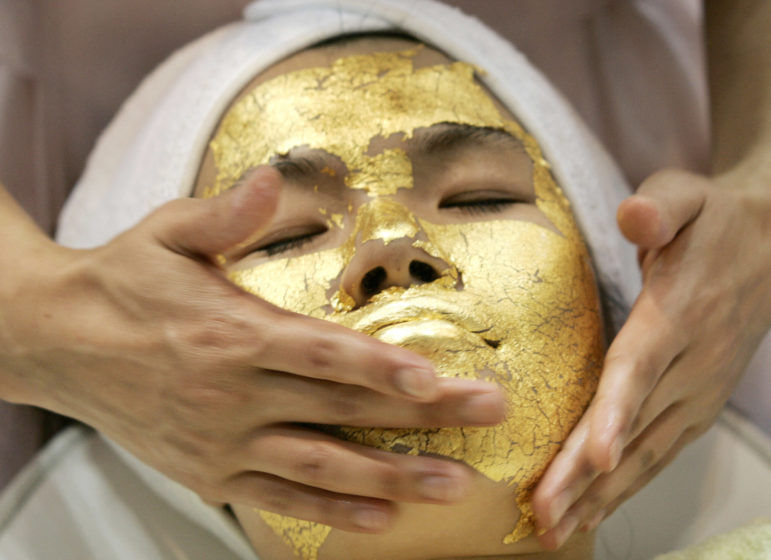 Places across the world offer this deluxe service where you can immerse yourself in the goodness of gold facial which includes anti-ageing, regeneration and glowing effects. While The Dorchester in London uses regenerative Swiss golden millet oil in its treatment, Emirates Palace Abu Dhabi's will pamper you by massaging 24-carat, micronised gold leaf sheets into your skin. Among many others, Venice's San Clemente Palace Kempinski uses gold sheets and The Peninsula of Hong Kong incorporates 24-carat chain mask in its beauty regime.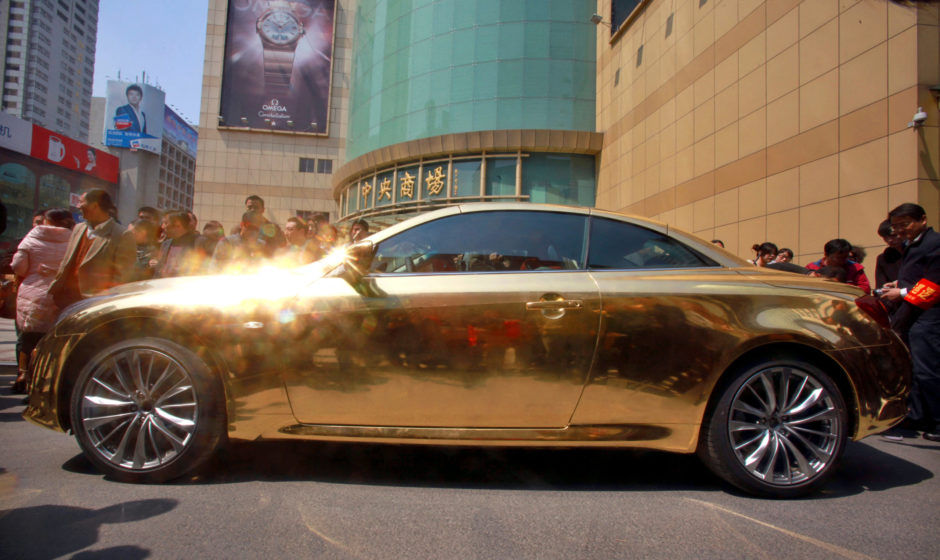 A jewellery store in Nanjing, China, raised the bar of opulence with this 24-carat gold plated luxury Infiniti G37 convertible. Five technicians took four months to cover the car in gold and marry speed to splendour. However, the weight of gold has affected the car's performance time.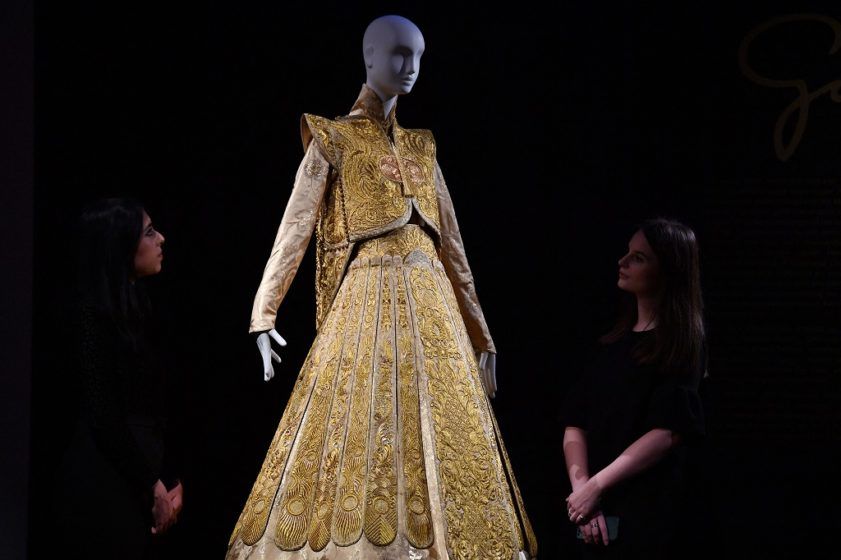 In 2019, a traditional Chinese bridal dress designed by fashion designer Guo Pei was auctioned at the Sotheby's auction house in London. The design of the dress is a blend of Singapore's Peranakan culture and contemporary elements, showcasing about 30 kinds of stitches that give a 3D effect. The embroidery on it is hand-sewn and done with pure gold thread. The ensemble can cost anywhere between US$ 640,000 and US$ 900,000. It took the designer five years to complete this bridal outfit.
written by.
Priyanka Lamba
It was while pursuing her degree in computer applications, when Priyanka decided to set her sights on content writing (talking about realisation and serendipity). In her spare time, she is either found immersed in books or movies.