Just moments ago, Malaysian Prime Minister Tan Sri Dato' Muhyiddin Yassin announced that the Movement Control Order (MCO) partial lockdown will continue on for another 14 days. So, before we dive into another two weeks of Groundhog Day-esque routine, how about you make a big deal out of your #StayHome effort thus far this weekend, eh?
Other than the digital activities we suggested awhile back, here are a few more digital channels to not only make your weekend a particularly good one, but to begin the next phase of the MCO with a new lease of life.
1. But first, let's get your F&B sorted Whip up a meal for two that is worthy of a Michelin star with these recipes straight from the kitchen of the Gucci Osteria da Massimo Bottura in Firenze, Italy. The chef who is responsible for these recipes is Chef Ana Karime Lopez Moreno Tagle, who recently became the first Mexican female chef to receive a Michelin star, and included in the Michelin Italy 2020 Guide.
Inspired by Chef Massimo Bottura's travels, the Lucky Fennel (linguine with fennel cream) commemorates the seasonal vegetable that was considered a symbol of strength and vigour during the ancient Greece and Roman times. Some treatises reported that Roman gladiators would add fennel to their dishes before their fights in the arena, and crowned with a garland of fennel when they won. The Pollock, on the other hand, is inspired by the artworks of Jackson Pollock. Using ingredients that you have in the kitchen, such as herbs, vegetables or meat, varying the filling each time you make it; the colour of each sauce comes from the different ingredients you use, and the more ingredients you add, the more colours you get!
For after-dinner drinks, Johnnie Walker has concocted four highball recipes, available on its Instagram account, that even you can pull off at home.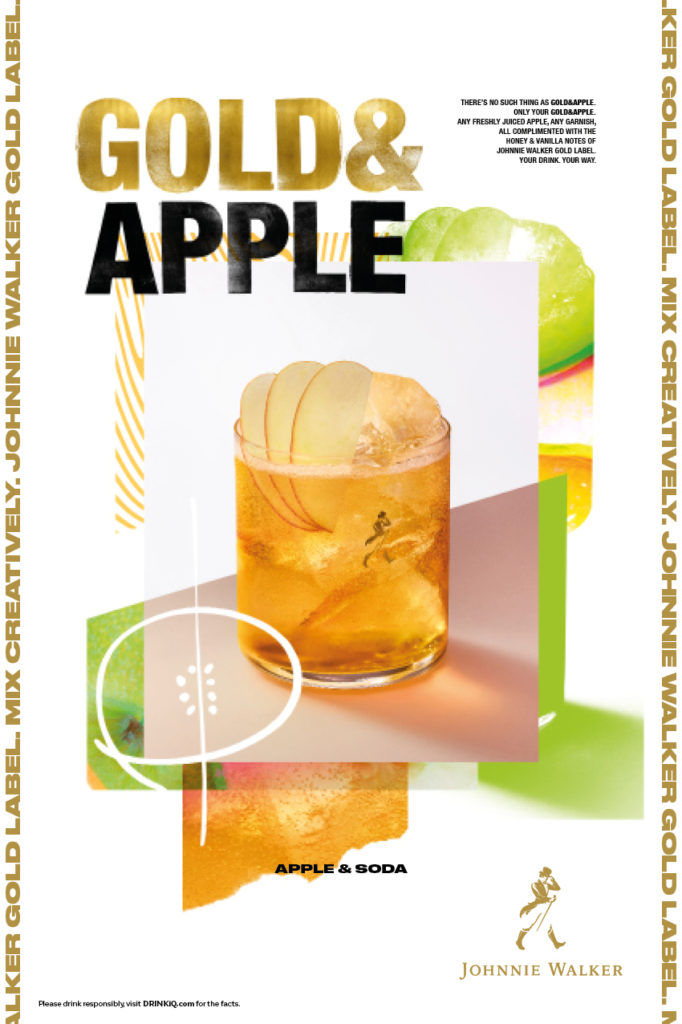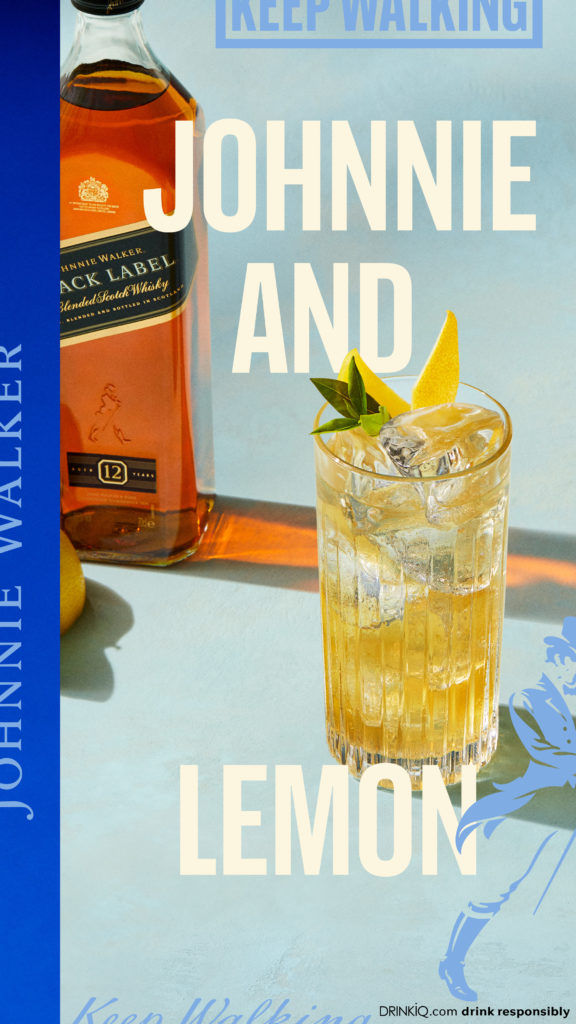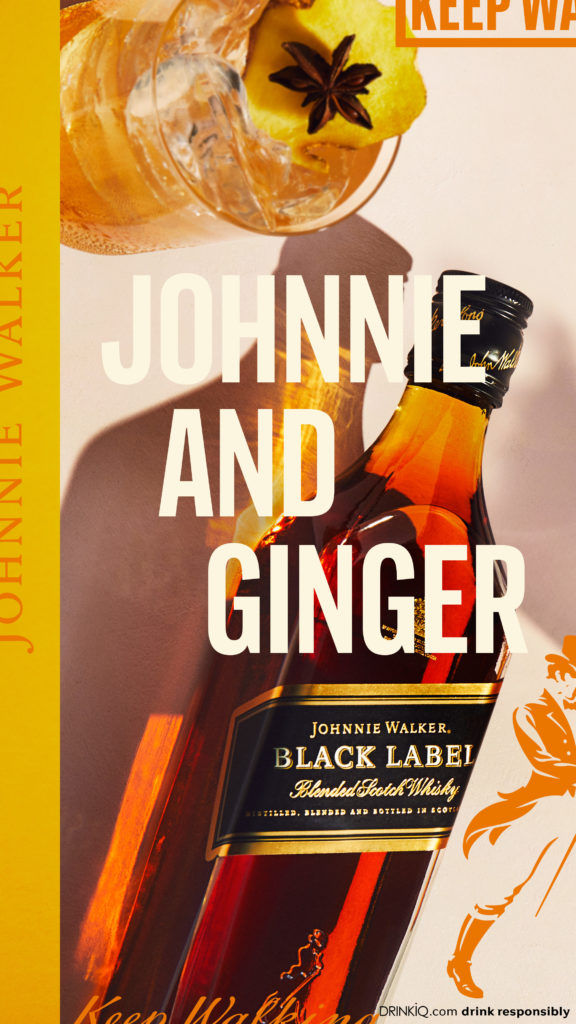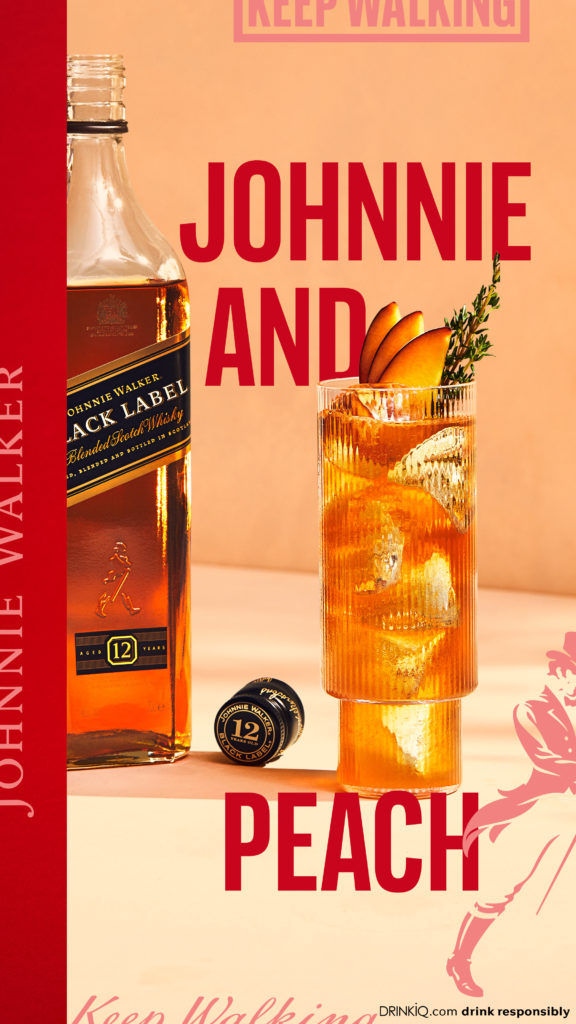 From the sweet Gold & Apple and Johnnie & Peach, to the thirst-quenching Johnnie & Lemon, to the spicy Johnnie & Ginger, Johnnie Walker has something for everyone to toast to the end of the lockdown.
And if you happen to be running low on alcohol, (we won't judge you; it's been a long 28 days), you can order the Johnnie Walker Gold Label Reserve and Johnnie Walker Black Label here.
2. Enjoy virtual concerts at the Louis Vuitton Fondation The Louis Vuitton Fondation in Paris, France has been sharing content with its public and community since the end of last month, with curated weekly events going live for 24 hours every Wednesday, Friday and Sunday – each allowing the public to relive or discover virtually certain exhibitions, concerts, masterclasses and events that have been available since the opening of the modern art museum in 2014.
Pair your dinner and highballs this weekend, with minimalist musician Steve Reich as he takes the digital stage with other musicians to speak about and present a series of concerts devoted to his major works. Available on April 11, Saturday at 2:30AM Malaysian time, the session will be available on the Louis Vuitton Fondation YouTube channel for 24 hours after its upload. On April 12, Sunday at 11:30PM Malaysian time, director Gautier Capuçon brings forth the Classe d'Excellence de Violoncelle concert, featuring six talented young cellisted selected by audition in France and abroad.
The Classe d'Excellence de Violoncelle was held at the Fondation from November 2015 to June 2016. Taking the form of a series of monthly three-day sessions, a final concert celebrates the end of each year of masterclasses, with Capuçon accompanying the laureates on stage: Stéphane Tétreault (Canada), Charles Hervet (France), Marion Platero (France), Joona Pulkkinen (Finland), Armance Quéro (France), Julia Hagen (Austria).
3. Go on a virtual getaway with Belmond
It may be awhile before we get to travel across the world to the 46 deluxe hotels, river cruises and train rides in the Belmond family. However, for the time being, you may choose to spend your weekend Belmond-style with its Digital Care Package.
During this trying time, all hands are on deck virtually for Belmond as it offers not only remedies to ease tension and feed the mind, but also curated and uplifting content to inspire and keep the traveller's dream alive.
View this post on Instagram
After Joe Stilgoe's The Party livestream on March 27, a live performance honouring the Roaring '20s that was supposed to take place at the Belmond Hotel Cipriani and Venice Simplon-Orient-Express, Belmond will be hosting a botanical workshop and a culinary masterclass over the weekend in celebration of Easter Sunday with a couple of Friends of Belmond, Simon Lycett and Raymond Blanc OBE, respectively.
For the rest of the month, there will be a home baking session, a poetry reading evening, before Stilgoe returns on screen again for a jazzy live piano performance. Not only that, Belmond is also sharing with the rest of the world Good Morning calming meditations, make-at-home spa therapies, as well as lists of to-read, to-watch and to-listen, curated especially to get your mind wanderlusting for the far-off lands before your four walls.
4. Attend church on Easter Sunday with Andrea Bocelli This year, unlike Easter Sundays of the past, the historic Duomo Cathedral of Milan will be empty due to the country's ongoing quarantine – save for one lone figure. No, no, it's not Jesus Christ himself back from the day like he did in Biblical times, but rather, the Italian operatic singer Andrea Bocelli.
Thanks to the hospitality of the Archpriest and the Veneranda Fabbrica del Duomo, on Easter Sunday, the Italian tenor's angelic voice will fill the great nave of the centuries-old cathedral, in a concert that will represent love, healing and hope not only to his hometown Italy, but to the rest of the world, in the face of a global pandemic.
View this post on Instagram
Bocelli will be accompanied only by the cathedral organist, Emanuele Vianelli, playing one of the world's largest pipe organs inside Italy's largest church. They will perform pro-bono carefully selected pieces that include the well-loved Ave Maria and Mascagni's Sancta Maria, specially arranged for the solo voice and organ during a day symbolic of the renewal of life.
You may not be the religious kind, but you may want to set a reminder to watch this special and rather "unorthodox" Music for Hope concert, at 1AM Malaysian time on April 13, Monday.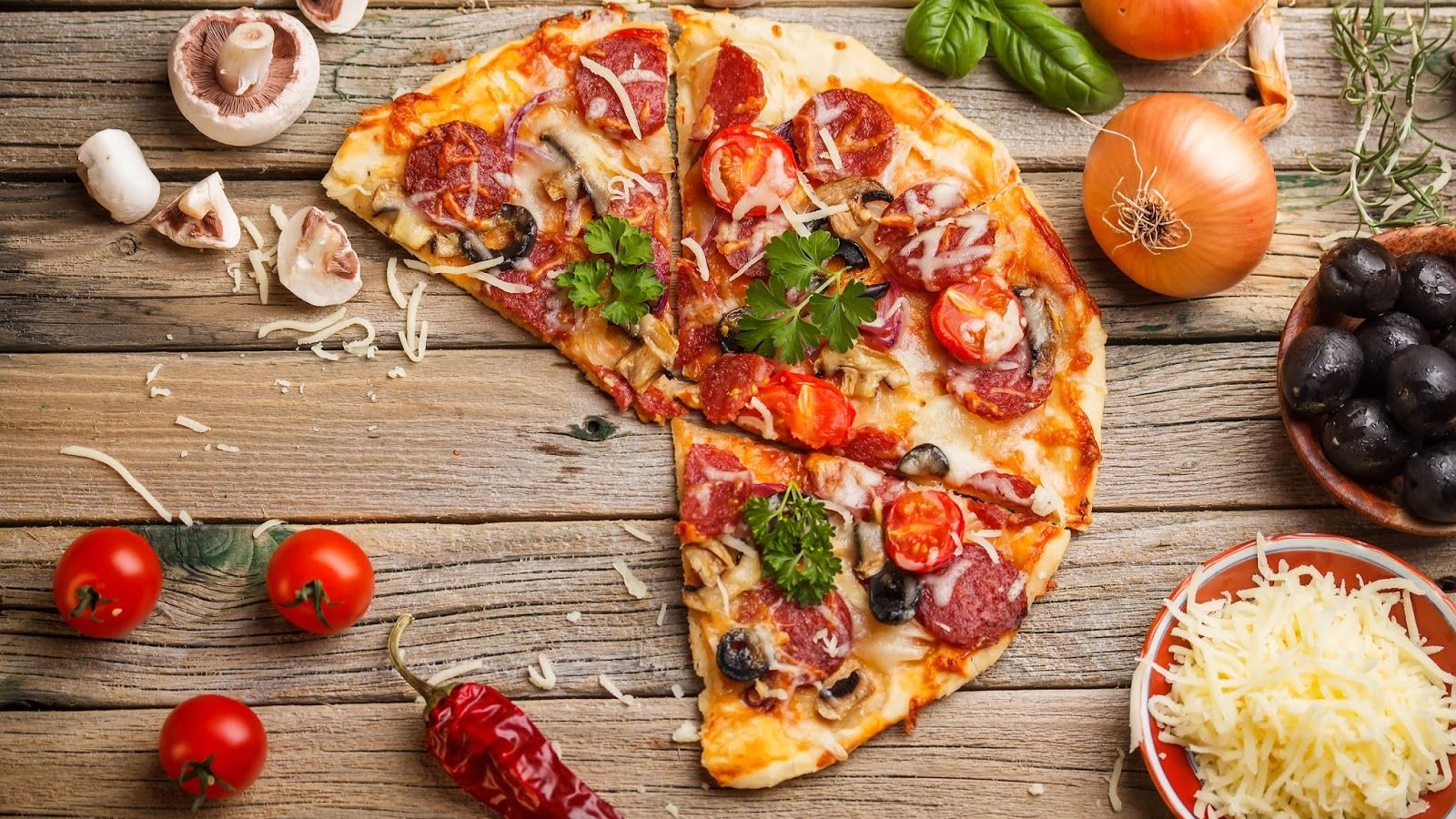 5. Immerse yourself in an Airbnb Experience online
One of the communities that may be hit hard by the COVID-19 pandemic is the many Airbnb hosts out there that rely on the platform for income. No travelling for the entire world for the time being, just means some of these hosts won't get to share what they love to do with new friends visiting from another country.
While Airbnb has partnered with hosts from around the world to provide temporary accommodations to the 100,000 COVID-19 responders – with Airbnb waiving all fees, yesterday, it has announced that some of the many Airbnb Experiences throughout the world will be available online to participate from the comfort of your home for the next two weeks.
View this post on Instagram
Just imagine: you can start your day with a yoga and life coaching session from someone in Italy; make Swedish pastries for breakfast with a professional baker in Stockholm; spend the afternoon drawing with a cartoonist in Mexico; maybe squeeze in some time to check in on the dogs in Chernobyl; before getting ready for dinner with nonna in Milan; and wind down for the night with a living room concert from Iceland – all of these in one day, with no delayed flights and additional travelling time to bother with.
6. Have famous celebrities read your kids (or you) bedtime stories instead
24 hours of 28 days – that's 672 hours! – is a lot of time spent with your little ones during the MCO quarantine period. So, for the next 14 nights, how about you take a little time off, and let famous celebrities entertain them with wonderful children stories for a change?
Launched some three weeks ago, Save With Stories is a charity effort set up by actresses Jennifer Garner and Amy Fisher to raise funds for the 30 million children in the United States that have been relying on school for food – by getting their celebrity friends currently staying at home to flatten the curve in their respective countries to read from some of their favourite children's books.
View this post on Instagram
So far, more than 130 celebrities have joined in the good cause – Natalie Portman, Chris Pratt, Jake Gyllenhaal, Brie Larson, Ron Howard, Jeff Bridges, Chris Evans, James Marsden, Eddie Redmayne, Lin-Manuel Miranda, to name a few.
Funds gathered via Save With Stories will go to Save The Children and No Kid Hungry, in which they will help vulnerable communities with meals, support mobile meal trucks and food banks, as well as provide educational toys, school books, out-of-school-time programs to these kids so they don't miss out on anything being away from the classrooms.
7. Stock up on groceries with Marks & Spencer
Before you find yourself rushing to the groceries this weekend to get ready for the next two weeks of quarantine, consider getting your provisions from Marks & Spencer (M&S) for a change.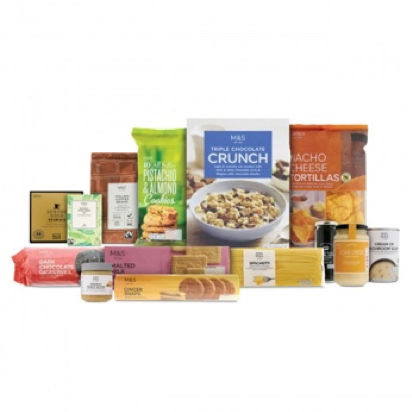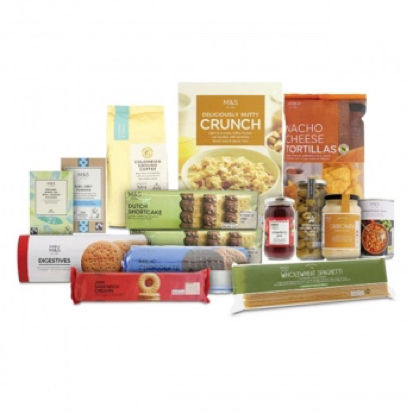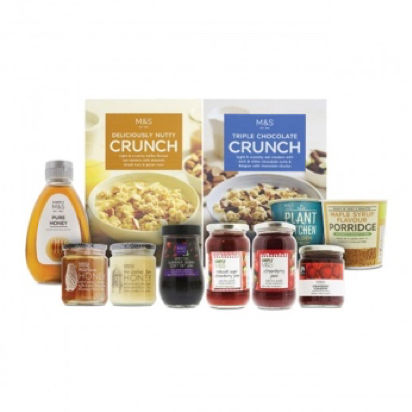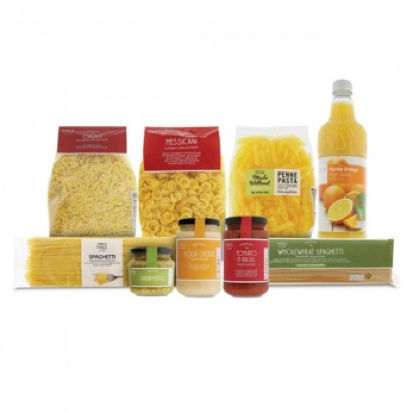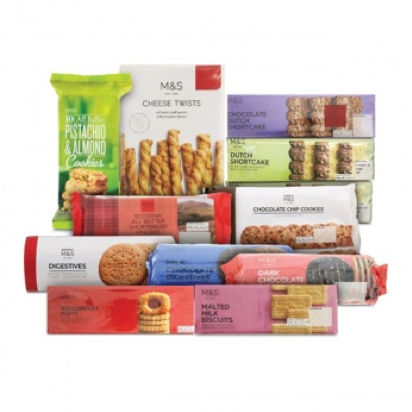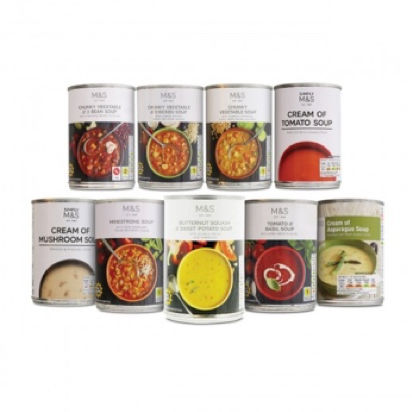 The UK retailer has just introduced its online Grocery Boxes to help stay-at-home customers get food essentials delivered to their doorsteps. The M&S Grocery Box comes in six variations, each bundled with a great range of healthy and quality M&S staples: pasta and pasta ingredients; breakfast offerings such as cereals, porridge, honey and jam; canned soups and a variety of snacks.
Besides that, M&S has also teamed up with BBC 1's Yes Chef winner Chef Chris Baber, for a selection of healthy "Cook with M&S" recipes that coincide with the ingredients from the M&S Grocery Boxes.