This Mother's Day 2021 we also speak to chef Sherson Lian and his mum, Ann – the dynamic duo which Malaysian would recognise.
While many would avoid the scrutiny and stress that comes from cooking with their mothers, he isn't one that backs down from a challenge. Together the pair hosted Family Kitchen with Sherson, a popular eight-episode series which features authentic home-cooking helmed by the two-generation family. With the show being such a big hit in the country, it is said that the main ingredients for its success are heart-warming stories paired with mouth-watering dishes with a dash of playful family fun.
Here's a look back at the past and present for this Mother's Day 2021: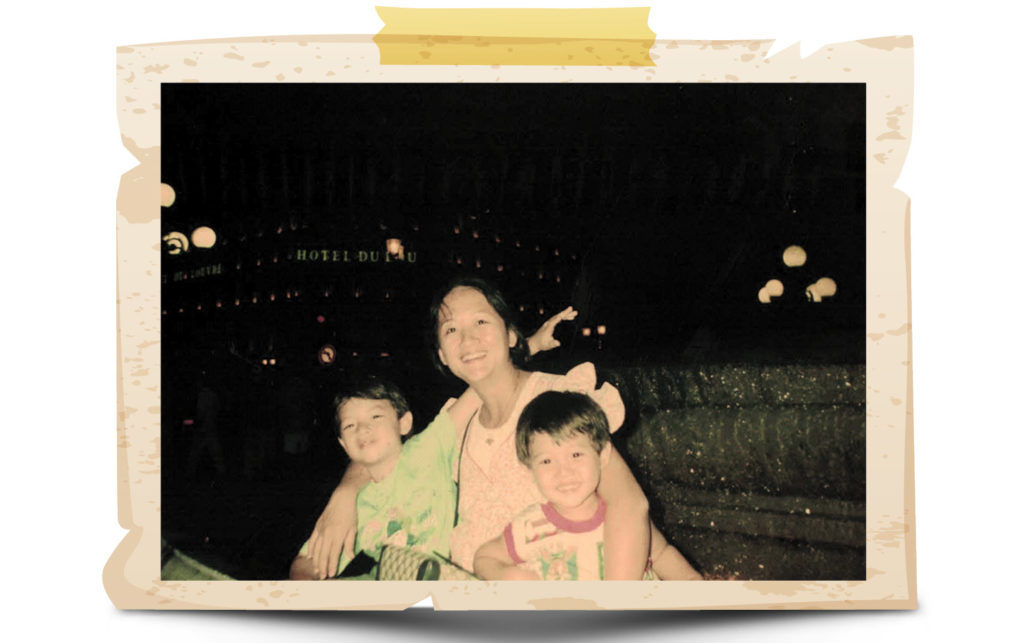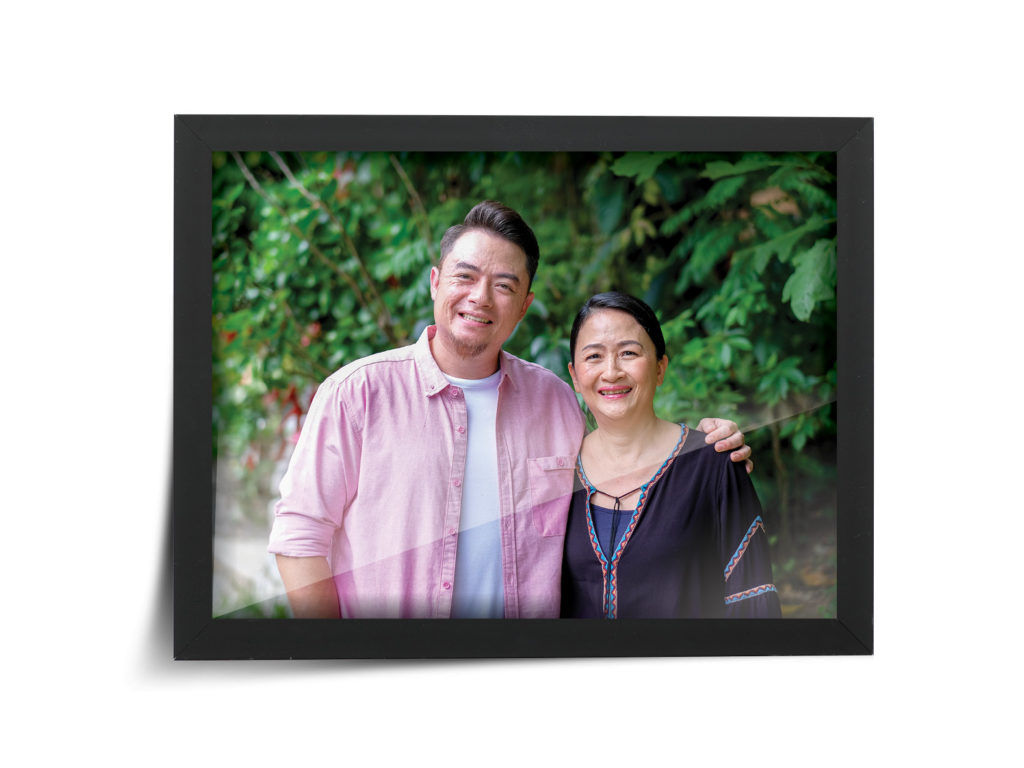 Sherson lian
What makes your mum happy?
I believe like all mothers, she's happy when the family is together, enjoying a meal she has prepared for her loved ones.
If your mum were a character in a book, movie or TV show, who would it be?
Wow I actually don't have a clue, I just can't see her as someone else or see someone else resembling her in any way. To me, she will always just be my mum, the mum that raised me and my sibling up.
What makes you proud of your mum?
She is quiet yet resilient, she has single-handedly saved my family during a bad economic downturn by being our provider while taking care of my siblings and I—be it our studies or our well-being. Until today, there is no knowing what her limits are when it comes to taking care of her family. I remember there was an incident once when my youngest brother fell into a monsoon drain, and without giving it a second thought, my mum jumped in right after him to save him. I mean the strength of this lady really amazes me, till this day.
If your mum won a million ringgit, what do you think she would do with it?
I think she will probably travel the world with my dad. She has always loved traveling but due to certain circumstances, she never really had the chance to do that.
What is the most important thing your mum has taught you?
To work hard! I think that was all we ever saw our mum doing actually. Also, the importance of taking care of family which she has never stopped doing until now. We're all grown up and while we all live our separate lives pursuing different things, she never stopped caring and has always tried to take care of us in whatever ways she can.
ann lian
How have your notions of what it means to be a woman changed over your lifetime?
To me, a woman is there to support and uphold the well-being of life which means I need to be there for my children as mother, as wife for my husband and as a daughter for my parents. By doing so I have already experienced the fulfilment and pleasure in life. Now my notion of what it means to be a woman has been reaffirmed even at this age.
What was it like being a working mum at that time? Would you do it all over again? What would you change?
Being a working mum has made me to be a very single minded person when it comes to the upbringing of my family. I will most definitely do it all over again and instead I will even rope them in closer in everything I am doing in order to avoid any misunderstandings that will arise as they grow older.
What was the day Sherson was born like?
Oh it was one of the most joyous days of my life. The amount of glee and exhilaration I have felt on that day was even present when I had my three other kids—all my fears were washed away, I just kept going forward looking intently for ways to improve our lives.
What do you want or wish most for your kids?
Like most mothers, the only wish I have for my kids is to truly experience love and fulfilment in all the phases of their lives. I want them to have a life filled with purpose and drive.
What was life like for you at Sherson's age?
It was so full of life, for lack of a better word—I went through days where I was filled with happiness but also disappointment, other days I found success while some days I felt like a failure. Nevertheless, I was always filled with hope and I never stopped working hard in order to provide for my family.