The Oei brothers are definitely grateful for their mother, Ooi Piek See, who saw through their needs despite being a single mother, after the passing of her husband, while her three sons were in their teenage years.
And while the going was tough back then, as their mother had step out of her role from being a stay-at-home mum, she kept going. Even taking up a few jobs to make ends meet, as she worked through the pain to ensure the best outcome for her sons.
She did such an amazing job raising them, which set the path for all three boys to become successful in their own right. John-Ian started Microbs – a waste management solution provider – back then with his youngest brother, John-Hans. Then, John-Hans, who also co-founded the Malaysia Powerlifting Alliance, co-founded his own venture Cultiveat – a tech-driven urban farming company. All while John-Son, the middle child had made waves with his social enterprise, EPIC, which gave back a lot to society, especially for the orang asli community.
Before we move on with the interview, enjoy this older photo of the Oei brothers against their more recent look.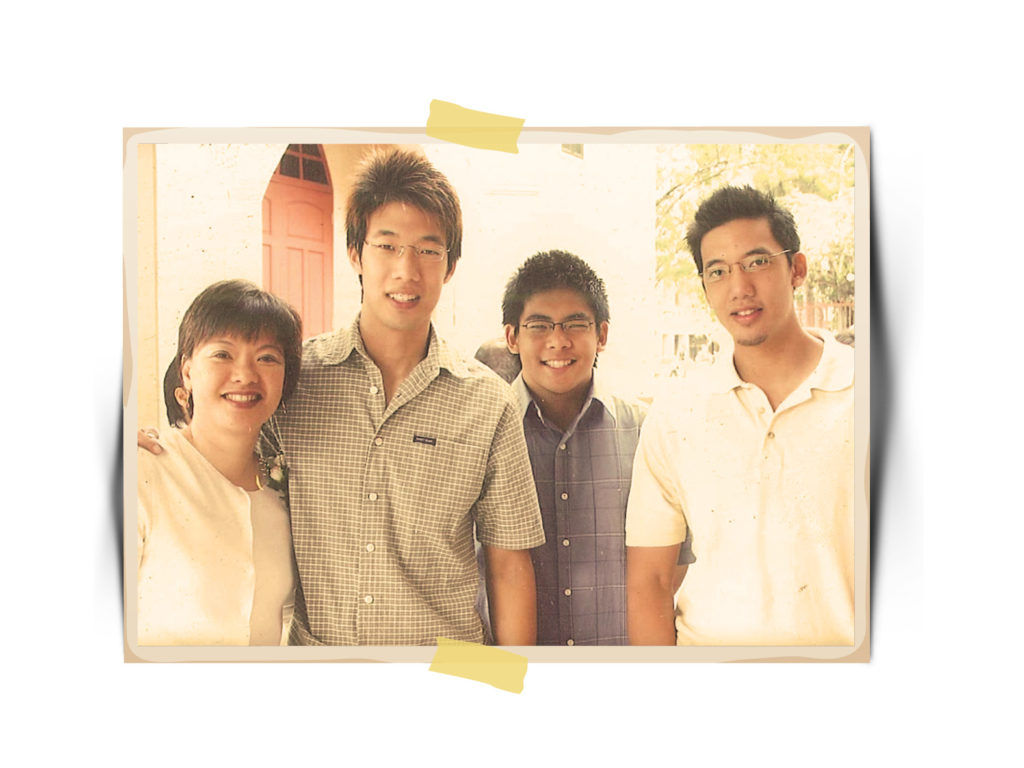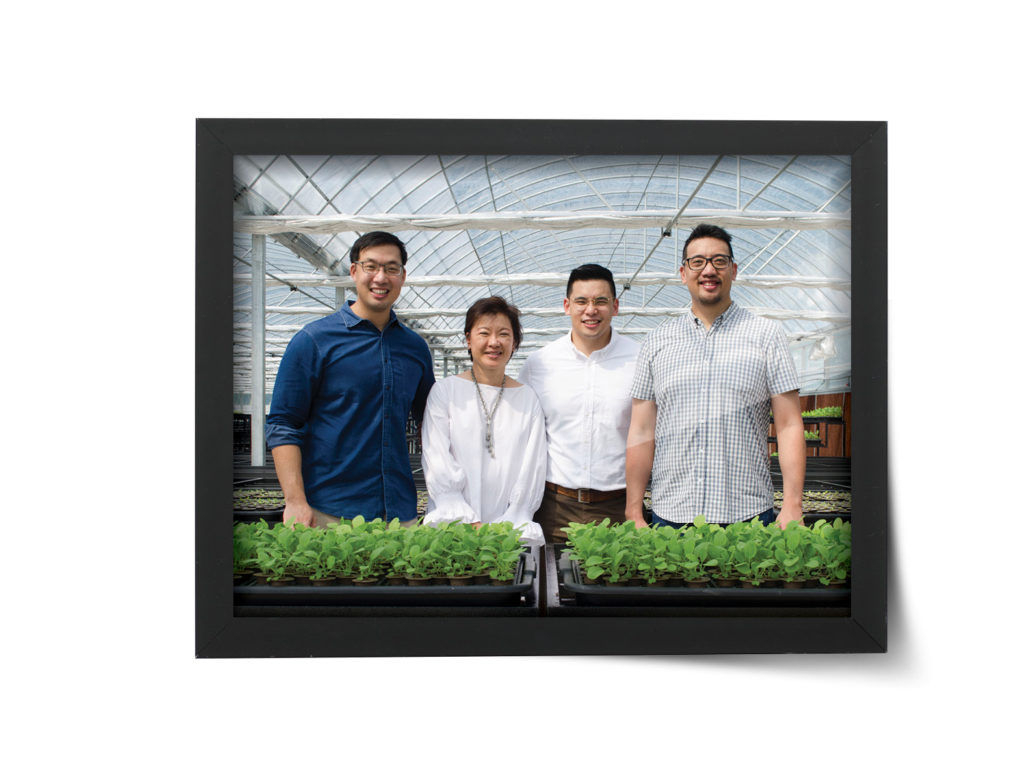 We speak to all three of the Oei brothers about their mother to find out some of their favourite memories and more.
John-Ian Oei
What is your favourite activity or memory surrounding your mother?
Back when we were younger, I just loved the times when she would take us out either to the park to play, or even for a meal. Somehow it's the little things I miss, when we would just spend time together and enjoy each other's company.
What is something unexpected your mother did?
Well I wouldn't call it unexpected, but rather unbelievable. As we started managing our own households now, and running our own families, it dawned on me, just how amazing she was. To have single-handedly brought us up. Even if she might not have made enough back then, she never let us know how bad things were; she always made it seem like there was nothing to worry about at all.
What would you like to say to your mother?
Thanks for sacrificing so much for us, and for constantly supporting me in all I do. You're a real inspiration and I love you.
John-Son Oei
What's your favourite activity or memory surrounding your mother?
I'd say it definitely revolves around food; everyone in our family appreciates food. And it's while sharing a meal that we can get to talking and it's always a lovely experience. Mostly because she is more than just a mother to us, she's also a wonderful friend who listens well, and has a tonne of knowledge and wisdom to dispense. She's definitely a joy and a blessing to be around.
What is something unexpected your mother did?
I wasn't a good student in school and one year during open day, my mom and I had to pay a visit to the assistant principals office – who had a list of complaints from many of my teachers. While I felt down listening to the negative comments, my mom had a different idea.
Instead of turning around and scolding me, she turned it into a motivational speech to the assistant principal, about how there are many ways to educate individuals, and how she believes in me and that my potential was not based solely in exams and academics. Following that, I felt encouraged and hopeful, while the assistant principal who was now inspired decided to use my mom's words for her speech later that afternoon. I thought that was pretty hilarious and really showed how extraordinary my mom was.
What would you like to say to your mother?
Happy Mother's Day Mom. Thanks for modelling out strength, determination and most of all, the faith and courage to live a life driven by Godly ideals; I'm privileged to be your son.
John-Hans Oei
What's your favourite activity or memory surrounding your mother?
When we were kids, no matter which neighbourhood we moved to, my house would be the hub where neighbours would gather. My mom prepared food and drinks for the other moms and games for the kids. I remember those evenings fondly, they were simple and carefree times. My mom's house, till this day (pre-pandemic, at least), is a place of refuge and communion for friends and family. She never lets you leave without something to eat or drink, or without something to take home. She emphasises the importance of living life with your "village."
What is something unexpected your mother did?
When I was four, I discovered the word 'sabbatical' from a movie, which my mum then went on to explain to me. I then asked her if I could take a sabbatical from kindergarten, and she unexpectedly said yes! So I stopped attending kindergarten for a year. When I asked her about it as an adult, she laughed and told me that I had made that decision confidently, and she thought it would be good to have me experience the consequences of my decisions.
What would you like to say to your mother?
Thank you for showing me what it means to love and honour your parents. My mom took care of her parents and my late dad's father when they had terminal illnesses in their old age, up till their deaths.
written by.
Aaron Pereira
Digital Editor
This fine chocolate man, (that is a connoisseur of fine chocolates) prefers real-life conversations and living off-screen, but is slowly and surely embracing the digital, search engine optimised life.