What goes on behind the making of a film are tales that never fail to fascinate us. This month, Augustman speaks with filmmaker and the executive producer of the upcoming adventure-thriller Pulau, Michael Helfman, who have witnessed how the local film industry burgeoned and thrived over the past decade.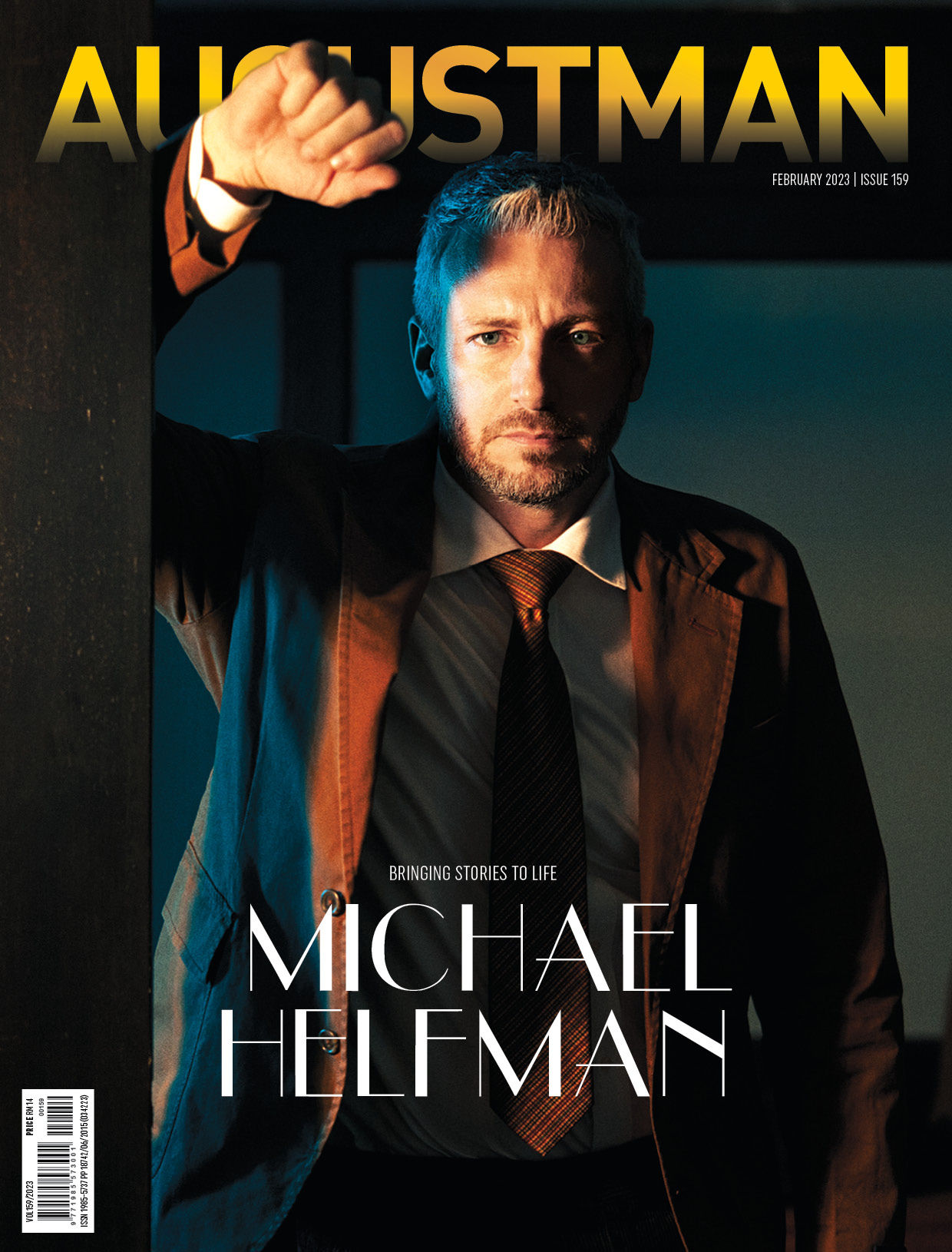 My first impression of the director-cum-producer was nice and friendly, but definitely not someone who wrote and directed the adventure-thriller The Borneo Incident, starring Henry Golding before his Hollywood breakthrough.
While Michael was getting ready for the photo shoot, we had some icebreakers prior to the interview. Inevitably, we talked about his role as the executive producer for the upcoming horror supernatural film, Pulau. Featuring a range of up-and-coming talents, the movie is about a vacation-turned-nightmare where a group of young friends spend a night on a deserted island as a result of losing a bet. As they unveil and break an old spell in an abandoned village that they stumbled upon, the infuriated evil spirits make sure they pay the price.
While horror has always been a much-favoured genre in Malaysia, the movie however, gained a relatively mixed reaction, causing hoo-ha on various social media platforms. Voices chimed in, throwing brickbats at certain scenes for going against the local cultural values after the release of a mere two-and-a-half-minute trailer.
Despite the criticisms and controversies, Michael's face lit up with joy and enthusiasm when the movie was brought up, and that everyone in the room was all ears when he shared his feelings. He bubbled over how much he took pride in the work the team had put in, especially when the trailer garnered millions of views and was trending at first on Malaysia's YouTube that morning before the photo shoot. "I guess in some way, any press is still press," he expressed, with a wry smile and a shoulder shrug.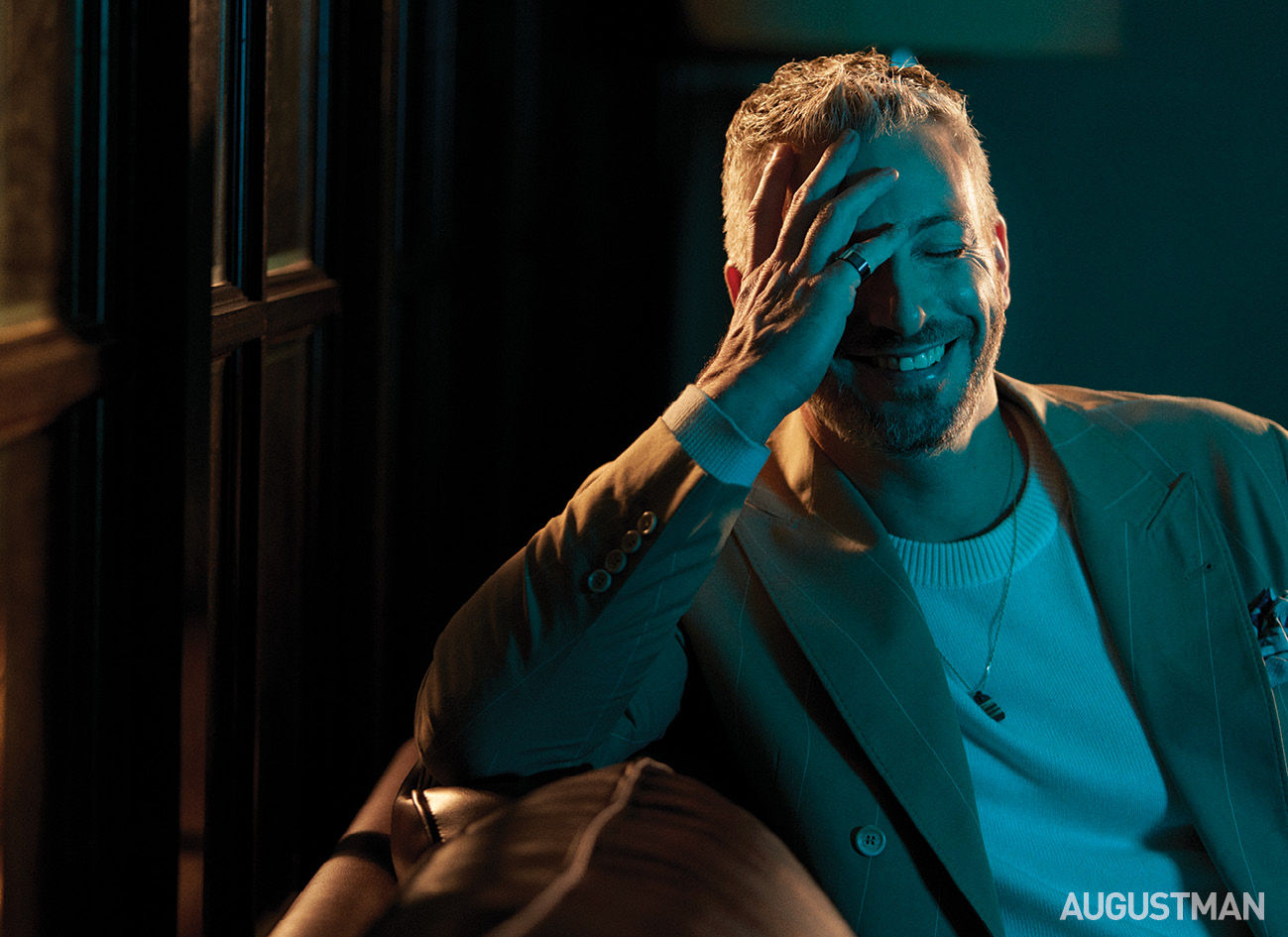 What got you into film-making?
I've always wanted to be in film since young. When I was six or seven, there was a school project where we needed to talk about a certain topic, and I told my teacher that I wanted to dabble in "how to make a movie". She wasn't convinced by the idea because how would a six-year-old know anything about filmmaking? So, I told her a list of things needed for film production, I said "We need a director, a producer, a dolly, a key grip, a lighting grip and more."
Meanwhile, I didn't know what half of those things meant, I just knew after every movie, there's a credit roll with names of those who were involved in the making of the film and so I started memorizing all the positions. Anyway, the teacher didn't green light my project, but it's always been something I'm very interested in, filmmaking.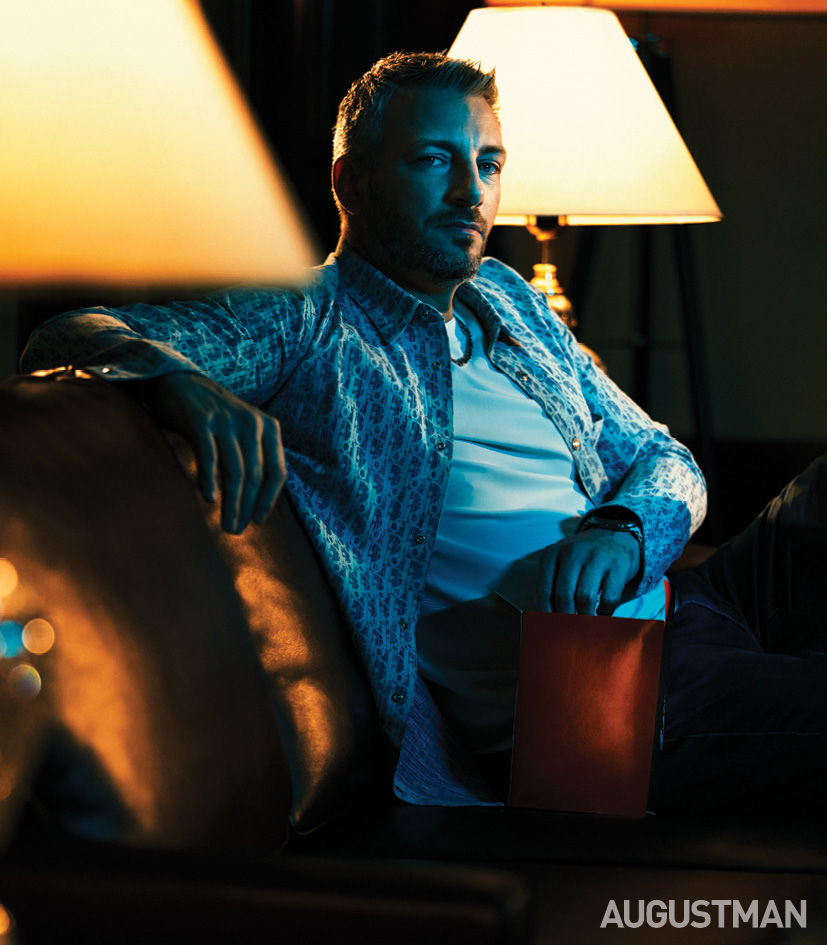 I'm sure you've tried to make your own movies since then, even if it's a short one.
We had a home video camera when I was young and we would take some short videos, but I wouldn't call those movies though. When I was in university, I tried making a student film that was about 40-minute long. I directed the film with a script written by someone else. That was my first hands-on experience trying to do my own production. I also worked as an intern at a local television station back in New York when I was in university. It's called WMHT, a public access television in Albany. We did a lot of documentaries and got my feet wet there.
I don't know if this is a problem in Malaysia but in the US, if you're just entry-level in the film industry, the pay is very low. When I graduated from university, I had student debt and significantly high rent to pay, living in New York City, so I couldn't pursue that course or even live depending on the wage without any support from my family and relatives. At one point, I did an internship as an associate producer at a circus called the Big Apple Circus. I helped them put together their show at the training grounds for a summer, and that was fun.
What keeps you going then?
Stories. I have all these ideas and stories that I wanted to share. I enjoy the process of making something, it gives me a sense of accomplishment. It just feels so good to create a world, along with the characters who solve problems and just be creative with the world you are building. I think that keeps me going.
For the new movie, Pulau, what's the backstory?
I'm the executive producer so for this movie, we must give the credits to the writers and the producers, Fred Chong from Web TV Asia and Allyan Too from Filmforce. Team effort is essential. With Pulau, we wanted to create an entertaining film with a diverse cast, we want to show the crowd something unique about this country, something they haven't seen before. That's important for the local filming scene, especially to move forward. That was one of the reasons why I wanted to get involved in Pulau.
I know I want to be in the team especially after seeing the younger cast of Gen Z talents. I always say the next regional or global star will be coming out of Pulau. (laughs) We have Michelle Yeoh, who won the Golden Globe a couple of weeks ago, she's Malaysia cinematic darling; Henry Golding, who I've worked with and cast in a film before Crazy Rich Asians, he made a name for himself in Hollywood and now I think one of these stars in Pulau will be the next breakout from Malaysia.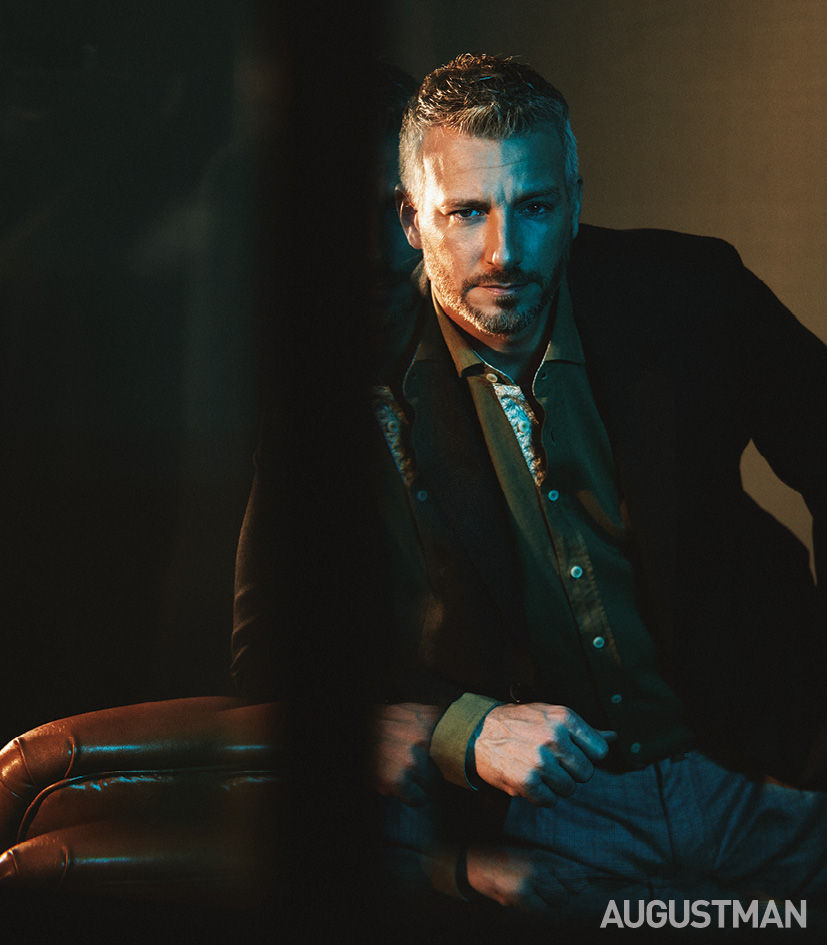 The film that you worked with Henry Golding, like Pulau, is an island story as well. Is that a coincidence or you are more inclined towards island stories?
Now that you mentioned, it's funny because I actually have a couple more island stories in my hands now (laughs). I think for movie production in Malaysia, we wish to talk about the beautiful things that Malaysia has to offer, the islands and jungles with an extraordinarily diverse ecosystem within, are some of the major natural gifts that Malaysia has. I think that's very remarkable to show the local audience as well as the world that in Malaysia, we have all these beautiful sceneries.
First the Borneo Island, and now, Langkawi. Why Langkawi out of all the islands in Malaysia?
Well, the pandemic is one of the reasons because we started shooting right out of COVID and the protocols were still in place, so it's mainly for logistical sake. We wanted to create a safe bubble where everybody is in this enclosed circle, we tried to avoid risking anybody to getting infected with the virus. Langkawi has everything that fulfills our needs, we had the resorts, the beach and the jungle. We encountered logistical challenges regardless though, especially at the beginning of the shoot since it was rainy.
One of our settings is in an old village located on an abandoned island, so we had to create this desolate village in the middle of the jungle ourselves. It got very muddy when it rained, so we brought in dump trucks with gravel to reinforce the road, that's where the logistical issue came in. Nonetheless, credits to the producers and the operations people who were able to handle that really well.
How long did the filming take?
26 days, that's almost a month. It was filmed last December (2021).
We've talked about the controversy briefly just now, so I wonder what makes you decide to proceed with the scenes.
Technically, there's not much controversial scenes in the trailer, there are just faces very close to each other, talking. I believe the Film Censorship Board of Malaysia (LPF) will do their job. It's easy to just assume things even before watching the full movie, and people around me did prep me beforehand to expect a certain level of backlash but the LPF will decide if the outlook fits within the cultural structure of Malaysia. But then again, our aim is to create something that the people have yet to see before from a local production, and I think we achieved that.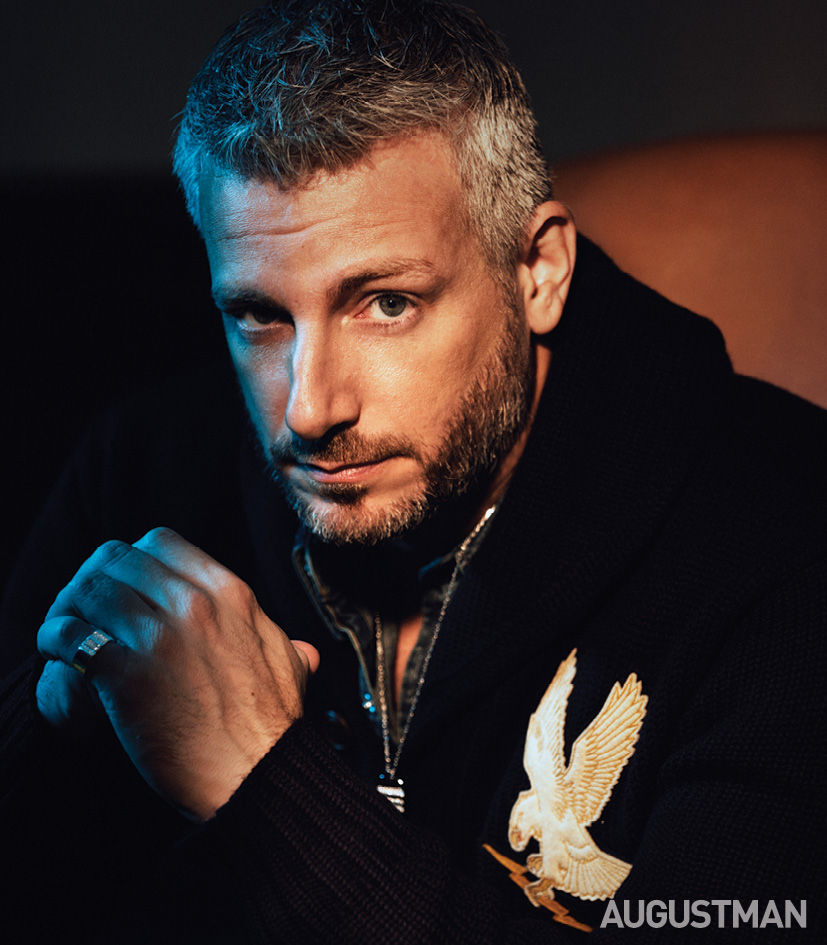 There's a 10-year gap between your first movie and the second, what are some of the changes you noticed?
The difference is the role I play in both teams. While I am the executive producer for Pulau, I directed The Borneo Incident. For Pulau, our crew has more experiences and higher level of professionalism. Our director, Eu Ho is a good storyteller with a strong vision. He worked in Hong Kong productions in the past; our assistant directors were equipped with filmmaking knowledge, where they worked with major Chinese productions that created movies such as Battle in Lake Changjin and Operation Red Sea, to name a few. These are films that make billion dollars at the box office; and Allyan Too, the producer for Pulau, he is the person international crews from Asia, like the Korean or Chinese productions will get in touch with if they wish to shoot in Malaysia. I think we maintained an international level of professionalism throughout the entire shoot.
I guess you would say that local talents have more opportunities and exposure now compared to a decade ago.
Yes. Not just the crew, even the actors as well. Everyone in the team moved along so efficiently and the filming process was done without much frictions – that's a high level of professionalism. While working to build their career, these young actors were also given a chance to forged friendships that are going to last a lifetime amongst themselves, that I think, is amazing. Whereas in The Borneo Incident, I had a lot on me. But to be fair, we had a smaller crew back then with a shoestring budget. This time round, we had a bigger budget to work with and so we utilized that to the fullest.
You tried doing NFT movies?
Don't even talk about it. (laughs) We might revamp that idea in the future, but for now, I have other film slates to take care of. We have a jungle rescue film in the works. We aimed to shoot that at the end of this year. Yet another exciting one, especially since we are working on a collaboration between actors from LA and local Malaysian. So that'll be a mixed languages film, and probably less controversial (laughs) but yes, we're going to focus on that now.
You seem to have a huge interest in nature conservation.
Definitely. I am big on conservation, and I do want to do more work on conservation, it's just that the opportunity is yet to arrive. Maybe if the film is well-received, we can extend it into a conservation project where donation comes into the picture, but that is, if we do well. (laughs)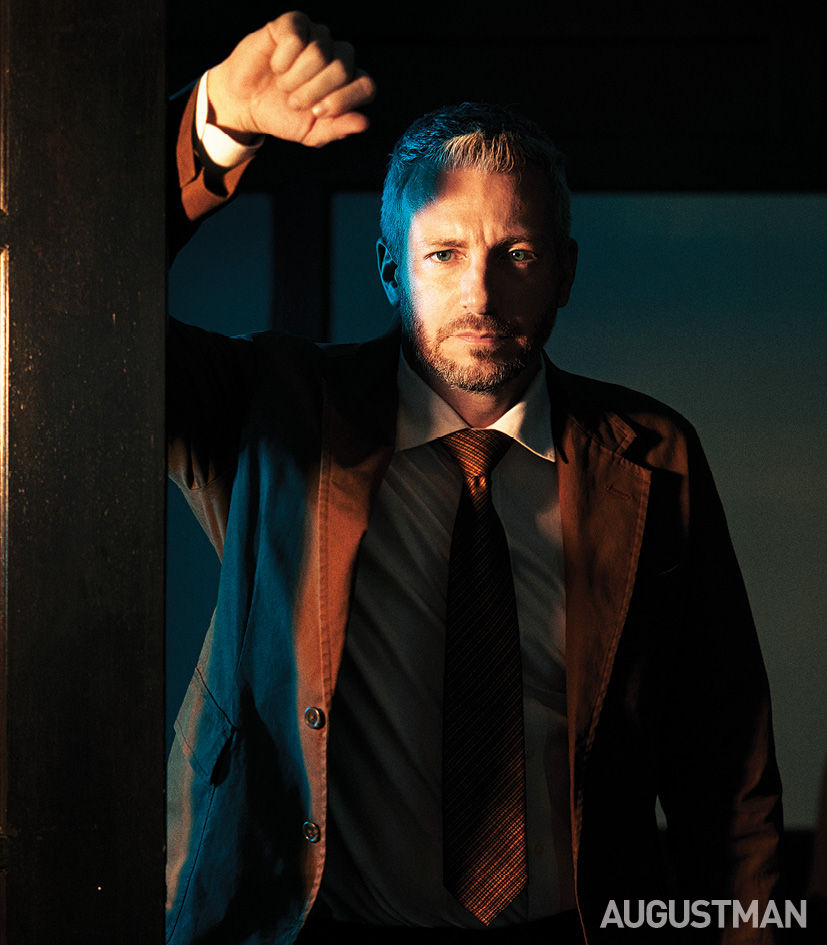 Any interesting behind-the-scenes?
It's a supernatural story but we witnessed a love story instead. (laughs) Two of our cast members, Mark and Ms Puiyi, who played a couple in the movie, formed a bond during filming. And now, they are happily together, it feels good to bring two great people together. Knowing that we built such a comfortable environment where the cast developed relationships and friendships – something like a summer camp for everyone – that is a very reassuring and satisfying.
Any other genre you want to try, other than horror and thriller?
Oh yes, both the movies I have under my belt are horror, or adventure thrillers (laughs) but yes, I would like to try something else. A little sneak peek, I have a suspense script on with me now, and I would also like to try sci-fi, or even animation film particularly with local talents.
It's great to see how you enjoy being involved in local productions.
To be fair, the main reason why I want to do more films in Malaysia is because Malaysia is a nurturing hub for local talents. I think that is very crucial for the local film industry. The government offers good subsidy and incentive programs where you can get 25 to 30% back on your investment on local production. It's one of the best, if not the best incentive programs. It's like if you spent say, 10 million, you get 2.5 million back. With that support, we get to go beyond making films. Creativity has no bounds, and to reach that level we need to be equipped with relevant knowledge. To me, knowledge sharing is very important, so I want to bring in talents from elsewhere, like LA for instance, to work with local talents.
That's the attitude to break boundaries.
At the end of the day, like one of our actors said, you are given the option to watch a movie and at the same time an option to also not to watch it. The responses on the Internet – infamous for being unfiltered – shouldn't be the limitation and boundary to further explore.
You mentioned making documentaries back in the day. Ever thought of making F&B documentaries with your F&B backgrounds?
Yes, I would love to since it's a popular genre in Malaysia. (laughs) I hadn't really thought about that, but I want to do travel related along with interviewing people from the F&B, for a podcast instead – I'm looking into developing a podcast this year. We planned to set up a podcast studio in the next few months so that we can talk to people from the F&B, the film industry and entrepreneurs. We are looking to work on that. Running F&B businesses, how is that different from movie productions?
Vast differences. Personally, I prefer the media business, hands down to the F&B businesses. I hail from New York, originally a media consultant prior to this. At one point, I was making business documentaries about Malaysia, specifically the investment opportunities in cities like Selangor and Sarawak, that aired on CNBC. We dealt with government departments and various businesses to highlight the economic sectors and the incentives to foreign investors. Hence, I have a good amount of experience working for media production.
What I love about it is that it takes a certain kind of person to work in production and they're all a little bit weird, which is cool, because I'm a little bit weird. (laughs)
Movie production crews, we're always traveling; we have crazy working hours, sometimes for a month straight, and sometimes we are off for a month or so. It's interesting how being a part of the crew opens doors to different arenas, some of it you might never even thought about. Sometimes we shoot in a concrete factory, the next thing we know, we are shooting in the middle of a jungle, overlooking the most beautiful waterfall. We get to see things regular people with regular jobs might not be able to see and that sense of adventure draws people to production.
So, would you say you're more of a let loose type or one that enjoys being in control?
I think there's a balance. At some point we need to be in control to accomplish a goal even though my job nature requires me to think outside-the-box. Likewise, I can't be a controlling person all the time because that would, to a certain level, restricts me to think beyond the box. It's real balance of the two, and that's where we find the magic.
With so many agendas on the plate, running businesses, movie productions and family. How do you juggle between all these roles?
That's a good question. (laughs) Family is important, I have three kids and a lovely wife. I try to see them in the morning and put them to bed at night. But if I'm off to shoots, then I'll focus on my job. I wish to do things I enjoy doing even if I have a family, that to me, is the responsibility that comes along with my decisions. Of course, I'm very grateful that my family is very understanding, that to me, is an important value in a relationship.
Words by LORRAINE CHAI; photography by KIMMUN / HOPSCOTCH STUDIO; styling by MUGHNI CHE DIN, assisted by BLUEY KIM; make-up by JOEY YAP; location courtesy of THE SMOKE HOUSE, THE MAJESTIC HOTEL KL.
---
Watch the exclusive behind-the-scenes video below for more insight of the film:
*Executive produced by Michael Helfman and Fred Chong, directed by Euho and starring Amelia Henderson, Aliff Satar, Ikmal Amry, Joey Leong, Sanjna Suri, Evie Feroza, Jazmy Juma, Sabronzo, Harris Annuar, Mark O'Dea, Namron and more, Pulau is scheduled for theatrical release on 9 March 2022.