Ghostbusters fans, assemble! We are getting the Ghostbusters: Afterlife sequel this year, aka Ghostbusters 4, and we are here for it. At CinemaCon 2023, director Gil Kenan and co-writer Jason Reitman greeted the crowd via a video from the set, with Reitman mentioning that Ghostbusters: Afterlife had premiered at CinemaCon 2021 two years ago. The whole cast was wearing Ghostbusters uniforms, including Paul Rudd and Carrie Coon, with the whole group shooting in New York at the original Ghostbusters Headquarters.
Back in the Firehouse. Day one! #Ghostbusters pic.twitter.com/5OE4aF1slO

— Sony Pictures (@SonyPictures) March 20, 2023
As of now, the Ghostbusters: Afterlife sequel does not have an official name. However, we do have some information about its plot, cast and release date.
What will be the plot of the 'Ghostbusters: Afterlife' sequel? The Ghostbusters franchise consists of four movies (including a reboot), an animated television series, comic books and various merchandise. Ghostbusters: Afterlife was the latest instalment in the film series and was a direct sequel to 1989's Ghostbusters 2. Its plot revolved around a single mother and her two children who move to a small town in Oklahoma and discover their connection to the original Ghostbusters. The movie brought back many of the original cast members, including Bill Murray as Peter Venkman, Dan Aykroyd as Ray Stantz, Ernie Hudson as Winston Zeddemore and Sigourney Weaver as Dana Barrett.
For the Ghostbusters: Afterlife sequel, we can expect a continuation of the plot that will focus on the Spengler family. A tweet confirmed that the sequel would be the "next chapter in the Spengler family story" and will likely focus on Phoebe and Trevor.
Who is in the cast of 'Ghostbusters 4'?
The Ghostbusters: Afterlife sequel will see Finn Wolfhard and Mckenna Grace returning as Trevor and Phoebe Spengler, respectively. Logan Kim is also returning to play Podcast, while other cast members include Celeste O'Connor as Lucky Domingo, Carrie Coon as Callie Spengler, Paul Rudd as Gary Grooberson, Ernie Hudson as Dr Winston Zeddemore and William Atherton as Walter Peck. The new additions to the film include Kumail Nanjiani, Patton Oswalt, James Acaster and Emily Alyn Lind.
When is 'Ghostbusters 4' releasing?
The Ghostbusters: Afterlife sequel is scheduled to hit theatres on December 20, 2023.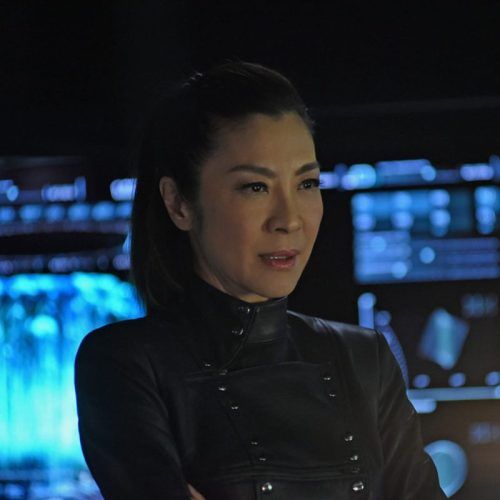 (Hero and feature image credit: Courtesy IMDb/ Ghostbusters)
Frequently Asked Questions (FAQs)
Question: Is Ghostbusters 4 a sequel to Ghostbusters: Afterlife?
Answer: Yes, Ghostbusters 4 will be a sequel to Ghostbusters: Afterlife. It will focus on the next chapter in the Spengler family's lives.
Question: When will Ghostbusters 4 release?
Answer: The Ghostbusters Afterlife sequel is scheduled to hit theatres on December 20, 2023.
written by.
Sanika Achrekar
Digital Writer, Augustman
Sanika lives for fashion and skincare. She enjoys writing about style, beauty, and lifestyle. She worked as a fashion writer for Man's World India magazine. When not writing about designers and trends, she likes to shop, travel, try new Sushi restaurants, practise pilates and rewatch her comfort shows.