Minor SPOILERS are discussed ahead for Avengers: Infinity War
Avengers: Infinity War serves as the culmination of Marvel Studios' ambitious narrative that spans across multiple films over the course of a decade. From Iron Man to Black Panther, Marvel Studios has delivered films that successfully balance storytelling and spectacle (Although to varying degrees). Naturally, all eyes are on Infinity War to see whether the film lives up to its enormous expectations set by fans and critics alike. And the answer is yes, for the most part.
With an ensemble of over 70 heroes, balancing character development with exciting action sequences is no easy task. Infinity War does a great job in highlighting its heroes, giving most of them their time to shine, however sparse that might be. This is especially true of Thor, who following his stellar run in Thor: Ragnarok, has the most compelling emotional arc among all of the heroes. Characters like Iron Man (Robert Downey Jr.), Scarlet Witch (Elizabeth Olsen) and Doctor Strange (Benedict Cumberbatch) each has their own memorable arc as well. The best part of the film however, is the primary antagonist of the film, Thanos (Josh Brolin). Ever since appearing in the mid-credit scene of 2012's The Avengers, audiences has been waiting for the Mad Titan to get off his floating chair, in hope that he'd bring a reckoning worthy of earth's mightiest heroes. Infinity War does a great job in developing Thanos, fleshing out the antagonist's motivation with sufficient backstory that separates him from your run-on-the-mill world destroying villains. Menacing, calculative, and at times vulnerable, Thanos is certainly one of the franchise's greatest antagonists. In Infinity War, Thanos genuinely believes that he's the hero of the story, yearning for a better tomorrow.
Infinity War also succeeds in raising the stakes for our favourite heroes. Within it's opening minutes, fan favourite characters like Hulk and Loki are reduced to nothing, setting the stage for grave conflict. The film does a spectacular job in immersing its audience in its world, keeping them on their toes on not knowing what to expect next. With Infinity War, directors Anthony and Joe Russo succeeds in delivering the MCU's most intricate and emotionally stirring film yet, although the extensive number of characters and storylines might be a little confusing for casual viewers to grasp.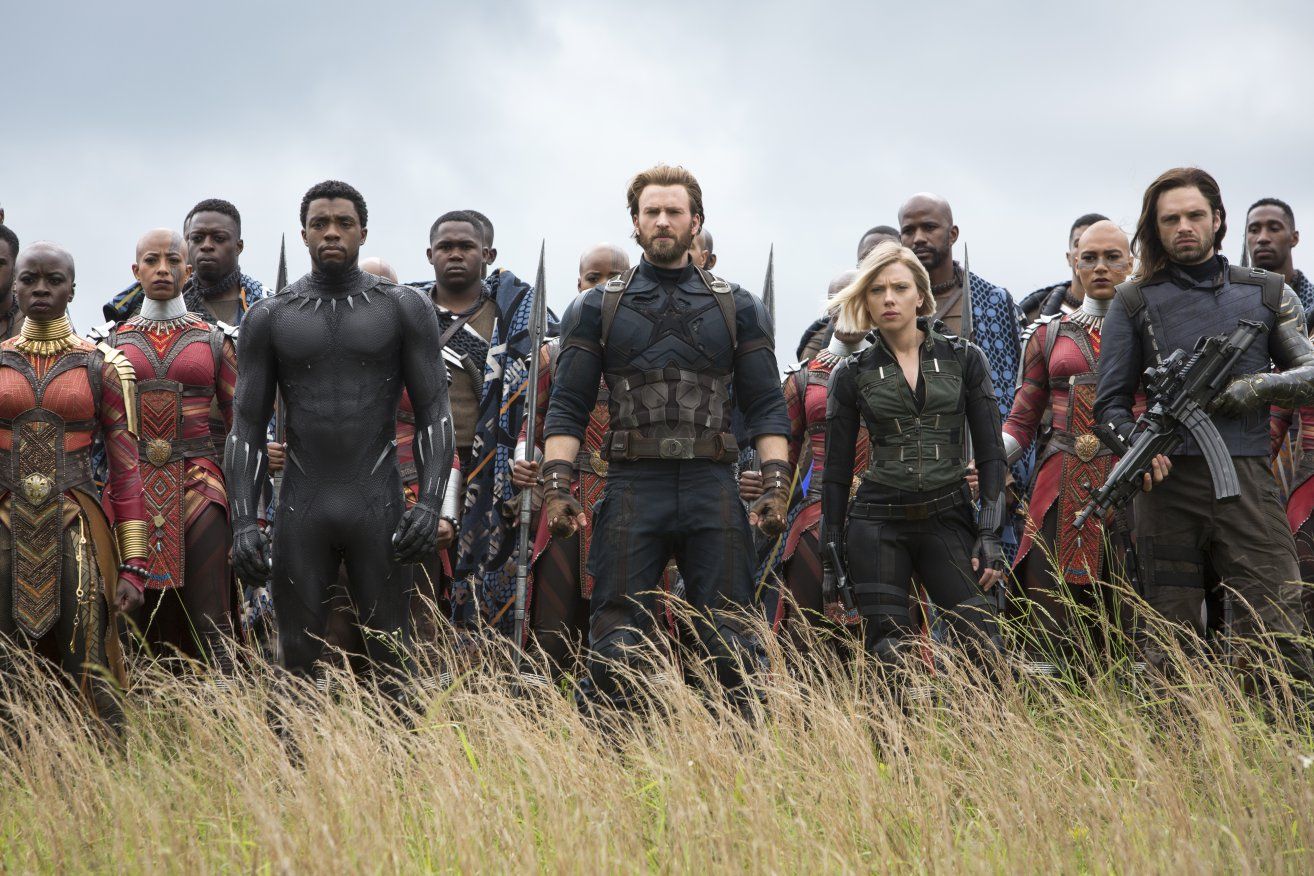 Clocking in at 149 minutes, Infinity War could at times feel lengthy, which is perhaps where some of its flaws are at. Tasked with the responsibility of tying the narrative of 18 movies together, the story of the film has to unfold at a rapid pace, resulting in a film that could be a little overstuffed to digest at times. In addition, certain characters suffered due to not having enough screen time in service of developing other characters.
All in all, though flawed, Infinity War is a remarkable epic and satisfying installment in the Marvel Cinematic Universe. Alongside exhilarating action sequences, compelling character development, as well as unexpected storytelling decisions, Avengers: Infinity War is the blockbuster movie to watch this summer.