When actress Lee Sinje first received the script for The Garden of Evening Mists, she couldn't really identify with the film's protagonist Yun Ling, a highly educated woman who is haunted by her past.
"I didn't see myself in her life," she says. "But as we started to film, more and more people told me I am similar to her."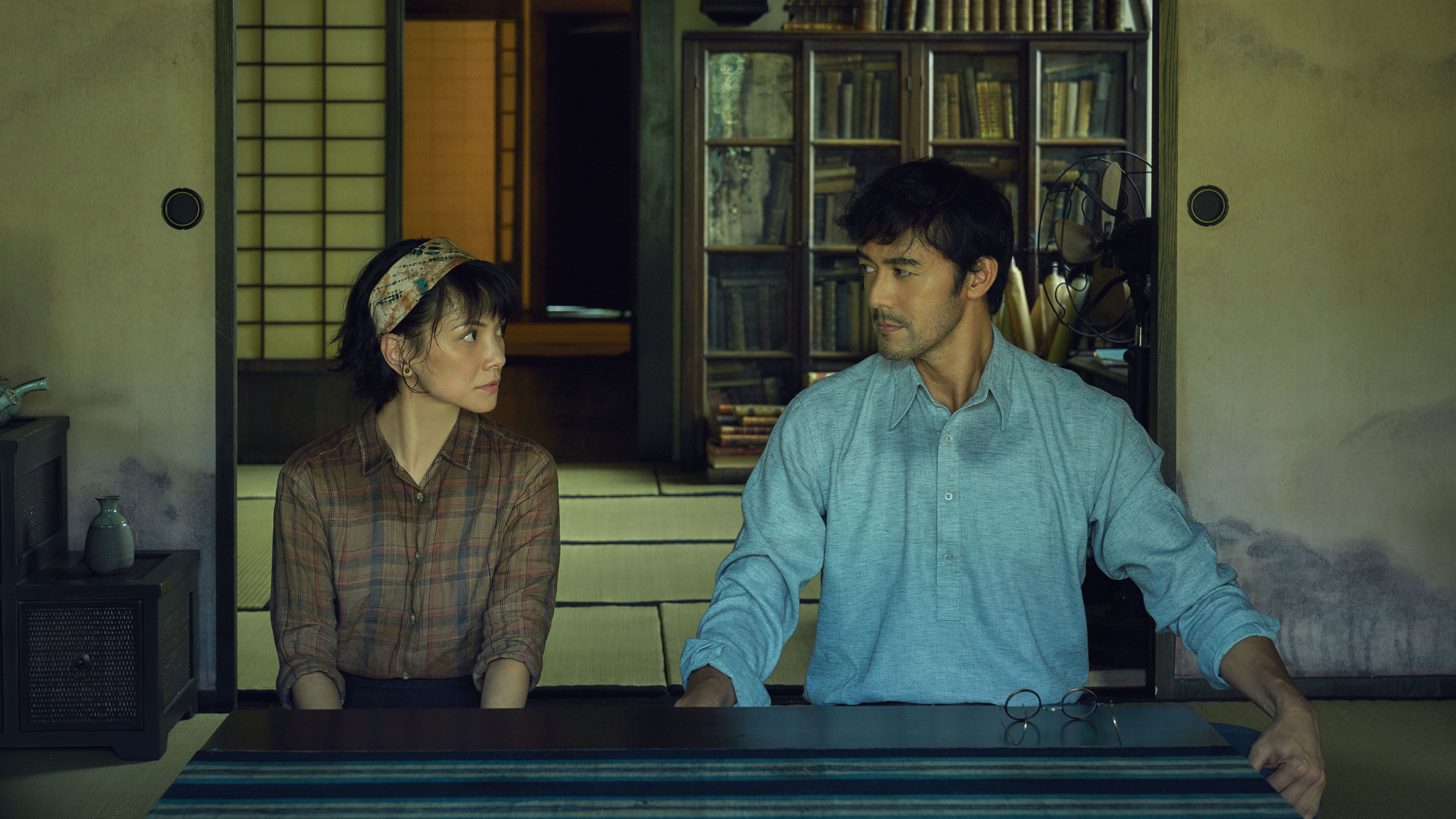 But as the actress delved into the character, she soon found herself drawn to her. As the crew contemplated over bringing Yun Ling to life, discussing who she was – her wardrobe, her hairstyle – she slowly began immersing herself into Yun Ling.
"I can't analyse it but I slowly found Yun Ling growing inside," she says. "It is a very spiritual way to let myself blend into Yun Ling's world. A week after shooting began, I suddenly felt that I was Yun Ling. I was a little scared because I never felt this before."
The intensity with which she describes the way she approached her role – even now – long after filming has ended, is evidence of the emotional connection she had with the film. Discussions over the film began two years after a hiatus that followed the birth of her twins. The role, she believes, is well suited for her – an actress in her 40s who is more interested in "quality over quantity." "It is a very spiritual way to let myself blend into Yun Ling's world. A week after shooting began, I suddenly felt that I was Yun Ling. I was a little scared because I never felt this before."
Lee Sinje
Like Hollywood actresses of her generation who face a shortage of roles once they hit a certain age, Lee Sinje too has seen less suitable roles being offered to her. The situation is perhaps worse in Asia, given the preference for younger actors and roles that are often "narrow" in their depictions. But she is unperturbed by that, as her focus is always on challenging herself as an actress.
"For me, I don't feel I need to do a lot of movies," she states. "I only pick projects that are worthy, projects that I can learn from. I want people to see the hard work and I hope that when people talk about Sinje as an actress, they will agree that I am a good actress."
The Garden of Evening Mists seemed to be the apt choice to mark her return to film. The first reading of the draft script, she admits, left her with more questions than answers, prompting her to begin reading the novel from which the film was adapted.
"I then got a deeper understanding of the character and the story," she says. "I felt that the story had a lot of depth and it had many layers to be explored. I became very excited because it was a Malaysian film with a Malaysian character." The novel by Malaysian writer Tan Twan Eng, which won the Man Asian Literary Prize, the Walter Scott Prize and was shortlisted for the Man Booker Prize, became the choice of Astro Shaw who partnered with HBO Asia to transform the book into film. The movie is directed by Tom Lin and showcases an international cast that includes John Hannah, Julian Sands and Sylvia Chang. The screenplay was written by Richard Smith.
The film premiered at the Busan International Film Festival and was nominated for nine awards at the 56th Golden Horse Awards including for best leading actress. Lee Sinje was the "one and only option" for Astro Shaw which was keen to showcase the award-winning Malaysian actress in a movie shot locally, based on the book by an acclaimed Malaysian author and set in Malaysia.
For the actress, the film also provided her the opportunity to reconnect with Malaysia after having left the country early on to explore her acting career abroad where she made her name in Hong Kong and Taiwan. In 2001, she was named best newcomer at the Berlin Film Festival for her role in Betel Nut Beauty, one of the few Asians to receive the award.
It was not easy, she admits and something that she had to achieve on her own. In that way, she identifies with Yun Ling, who she describes as a woman with strong survival skills. "She is a strong woman," she explains. "Whatever happens in her life, she will experience it and face it. She won't give up. She has very strong survival skills. I think that this is the most important spirit in this story."
It showcases the resolve of women. In most situations, she asserts, that it is usually the women who don't give up and that is also true in The Garden of Evening Mists. But she also related to the softer side of Yun Ling – her capacity to love.
"We both go for love no matter what and because of that, we are affected very deeply," she explains. The book covers many complex themes but the film in essence is a love story, a tale of how love can break through hatred.
"It is that deep love that touched me," she says. "In Asia, we don't really have a lot of love stories that revolve around adults."
The love story revolves around Yun Ling and Aritomo, the Japanese gardener who helps her create her own Japanese garden and in doing so, helps her resolve many issues. "I love the way Twan Eng used Japanese gardens to describe life," she says. "In China, the palaces had Japanese gardens to recreate heaven in real life. In Japan, they started to build gardens for people to meditate. It takes lots of wisdom to create the garden. I like the way that Twan Eng transformed it into the book. It is through the wisdom of Aritomo that Yun Ling learns to deal with her suffering and achieve peace."
It also about learning to let go. The often-espoused advice, she says, though frequently given is not something that is easily achieved.
"You really have to be brave to accept what happens in your life," she says. "But like Yun Ling, you have to learn to let go. This is a lesson for everyone."
Playing the role was quite a challenge for the accomplished actress. For one, doing a film completely in English is not something that she is used to doing. Lee Sinje was intent that it should not be a distraction in the film and thus worked hard to perfect her accent. The other was that playing the role took a lot out of her – mentally and physically.
"When I made the decision to the role, I knew what I was going to go through. I hesitated as to whether I could take it. During the shoot, it was very exhausting because I needed to hold the intensity in every scene. But when I finished the movie, I was satisfied because I grew as an actress."
This story first appeared in the December 2019 issue of Prestige Malaysia