"Kursi ki peti bandh lo mausam bigadne wala hai." And why not, Pathaan has finally been released today. However, our Pathaan, Shah Rukh Khan had a sweet message for his fans – "Hall ki kursi par peti mat baandhna….just enjoy karna…it's safe and exciting!!" The Siddharth Anand directorial starring Shah Rukh Khan in and as Pathaan has been the talk of the town ever since it was announced. Making people groove with each song, Pathaan already had blockbuster written all over it way before its release. How do we know? Well, the reviews for Pathaan started pouring hours before it even hit the theatres.
From people making advance bookings to fans celebrating Shah Rukh Khan's return to the big screen like never before, Pathaan has hit the bull's eye. After all, this flick will see our real Pathaan return after a hiatus of four years. What's more, is that Bollywood's reigning queen Deepika Padukone will be seen alongside SRK. This is Deepika and Shah Rukh's fourth collaboration, and their onscreen chemistry is being appreciated by the audience even more. John Abraham plays the perfect antagonist as seen in the trailer and this will be the first time that viewers will get to see this trio together.
The high-octane action scenes in the trailer involving SRK, Deepika and John had already pumped up the viewers' expectations and it's going to be a better experience when one watches it on the big screen. After all, what's a spy thriller without some action and adventure, right?
Pathaan review: Twitter loves SRK-Deepika's spy thriller
The makers of Pathaan made sure the film makes the right noise from the beginning and we can surely say it's paid off. From critics to fans to celebrities, everyone is sure that Pathaan will be a phenomenal success. Here are the early reviews pouring in and it's only going to get bigger and better.
#Pathaan #PathaanReview = VANQUISHER

⭐️⭐️ ⭐️ ⭐️ ⭐
Riveting screenplay,monstrous preternatural & enraptured unreal moments.Prodigious performances by @iamsrk & @TheJohnAbraham & @deepikapadukone

Neverseen B4 deathdefying action stunts that will keep U onthe edge of URseats. pic.twitter.com/nqusfjJSGv

— Hamzah Bhuta (@Hamzah_Bhuta) January 25, 2023
#Pathaan Interval – VERY GOOD.. Non Stop Action & Entertainment 🔥🔥🔥

— Sumit Kadel (@SumitkadeI) January 25, 2023
Blockbuster – first half 🔥👏
Couldn't stop myself from posting for god sake best first half in recent times. Enjoyed it throughout. Happy tears coming out. The king is back. Make way for him. #ShahRukhKhan #Pathaan #pathaanreview pic.twitter.com/bLGxx7QdwY

— Theinfiniteview (@theinfiniteview) January 25, 2023
BEST ACTION SEQUENCE EVER! #Pathaan

— Joginder Tuteja (@Tutejajoginder) January 25, 2023
4 Months ago, I predicted #Pathaan will open between ₹47cr – ₹52cr….

But I strongly feel My Prediction might go wrong…. As Pathaan might collect ₹56cr as DAY 1…… #SRK proved why he is Known as #BAADSHAH…. He was… He is… He will always remain #KING OF #BOLLYWOOD… pic.twitter.com/wFx0mC9UuK

— Rohit Jaiswal (@rohitjswl01) January 24, 2023
#Pathaan: Opening is amazing, positive reviews are pouring in, be ready for a blockbuster.#SRK rules forever.

— Iqbal Khursheed (@IQBALKHURSHEEDm) January 25, 2023
Show finished. I'm smiling so much my face hurts! 😁😁😁@iamsrk ##srk #pathaan #PathaanFirstDayFirstShow

— Rollercoaster11 (@Rollercoaster11) January 25, 2023
First day, first show! @iamsrk returns on the big screen after 6 years with #Pathaan.

Fans queue up at a multiplex in #Kolkata. pic.twitter.com/O8Qb9M8lQB

— Sreyashi Dey (@SreyashiDey) January 25, 2023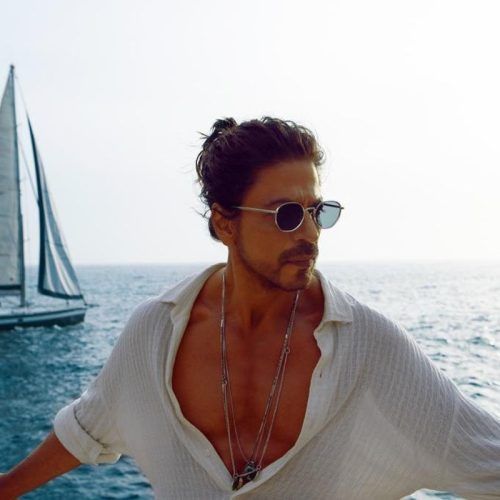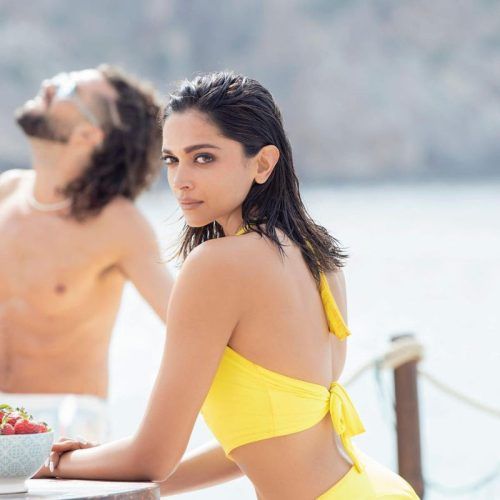 All about Pathaan
The latest flick by Yash Raj Films, which is touted to be a part of the production house's expanding spy universe, Pathaan is shattering all kinds of records. The film, which has been released on about 7700 screens worldwide, surpassed the advance bookings in three national chains.
PATHAAN CREATES HISTORY – Surpasses the ADVANCE BOOKING of KGF 2 (Hindi) in the three national chains, despite being a non holiday release. The film has sold 5.21L tickets as of 9.15 PM, as compared to 5.15L sold by #KGF2. #Pathaan #ShahRukhKhan #DeepikaPadukone #JohnAbraham

— Himesh (@HimeshMankad) January 24, 2023
Now 2nd HIGHEST FILM… 5,21,000 tickets sold at national chains. #Pathaan https://t.co/Z5dEIPCt0m

— taran adarsh (@taran_adarsh) January 24, 2023

Mehmananawazi ke liye Pathaan is ready, are you?
Hero and Featured Images: Courtesy iamsrk/Instagram
This story first appeared on Lifestyle Asia India