True stories, hard-hitting dramas, and a mad zombie flick. These are just some of the new shows premiering in May 2021. One thing is for sure, the major streamers have not cut back on talent for this month's slate.
Meryl Streep leads an emotional drama for HBO whilst Zack Snyder jumps back into the zombie genre for Netflix. For Star Wars fans, Disney+ expands the galaxy again with a new animated spin-off from The Clone Wars.
All this and more are premiering in May 2021. Below is your hook-up to bookmark what best piques your fancy.
Star Wars: The Bad Batch The new original animated series from Lucasfilm follows the elite and experimental clones of the Bad Batch. Based on characters first introduced in The Clone Wars, the series centres on a unique squad of clones who vary genetically from their brothers in the Clone Army. Each however possess a singular exceptional skill that makes them extraordinarily effective soldiers and a formidable crew. The new series explores their adventures in a rapidly changing galaxy in the immediate aftermath of the Clone War.
Platform: Disney+
Date: 4 May
Jupiter's Legacy The world's first generation of superheroes look to their children to continue their legacy in Jupiter's Legacy. The series follows a new group of superheroes who struggle to live up to their parents' legendary reputations and expectations. Tensions soon rise as the young heroes – hungry to prove their worth – break out of their parents' shadows. Based on the comic book series by Mark Millar and Frank Quitely, Jupiter's Legacy stars John Duhamel and Leslie Bibb.
Platform: Netflix
Date: 7 May
The Outpost Based on true events, this military thriller chronicles the experience of Bravo Troop 3-61 CAV, a small unit of US soldiers, at the remote Combat Outpost Keating. Deep in the valley of three mountains in Afghanistan, they battle to defend against an overwhelming force of Taliban fighters. It would come to be known as the Battle of Kamdesh, the bloodiest American engagement of the Afghan War in 2009. Stars Scott Eastwood, Caleb Landry Jones, and Orlando Bloom.
Platform: HBO GO
Date: 8 May
The Underground Railroad Academy Award winner Barry Jenkins helms this new drama series that chronicles Cora Randall's desperate bid for freedom in the Antebellum South. Based on the Pulitzer Prize-winning novel by Colson Whitehead, the story centres on Cora who escapes a Georgia plantation for the rumoured Underground Railroad. However, Cora soon discovers it is no mere metaphor, but an actual railroad beneath the Southern soil. Stars, Thuso Mbedu, Joel Edgerton and Chase W. Dillon.
Platform: Amazon Prime
Date: 14 May
Army Of The Dead Zack Snyder returns to his zombie-horror roots in Army of the Dead. After a zombie outbreak in Las Vegas, a group of mercenaries takes the ultimate gamble by venturing into the quarantine zone for the greatest heist ever. The ragtag team of mercenaries race against time to pull off a 200-million-dollar heist in the post-apocalyptic city. However, they have not factored in the army of smarter, faster Alpha zombies infesting the quarantine zone surrounding the vault. Starring Dave Bautista, Ella Purnell, Omari Hardwick, Hiroyuki Sanada and Tig Notaro.
Platform: Netflix
Date: 21 May
Let Them All Talk Academy Award winner Meryl Streep leads this new HBO Max Original film, which revolves around a novelist and her two oldest friends. The film sees Alice Hughes along with friends Roberta and Susan embark on a momentous journey. While aboard an ocean liner to England, where Alice is due to accept a prestigious literary award, she attempts to restore the bond she once had with her college mates. As the women reminisce and air old grievances with banter and bite, Alice harbours serious doubts about her much-anticipated next manuscript – and keeps the particulars of her personal life close to the chest. Let Them All Talk also stars Candice Bergen and Dianne Wiest.
Platform: HBO GO
Date: 22 May
Lucifer: Season 5 Part 2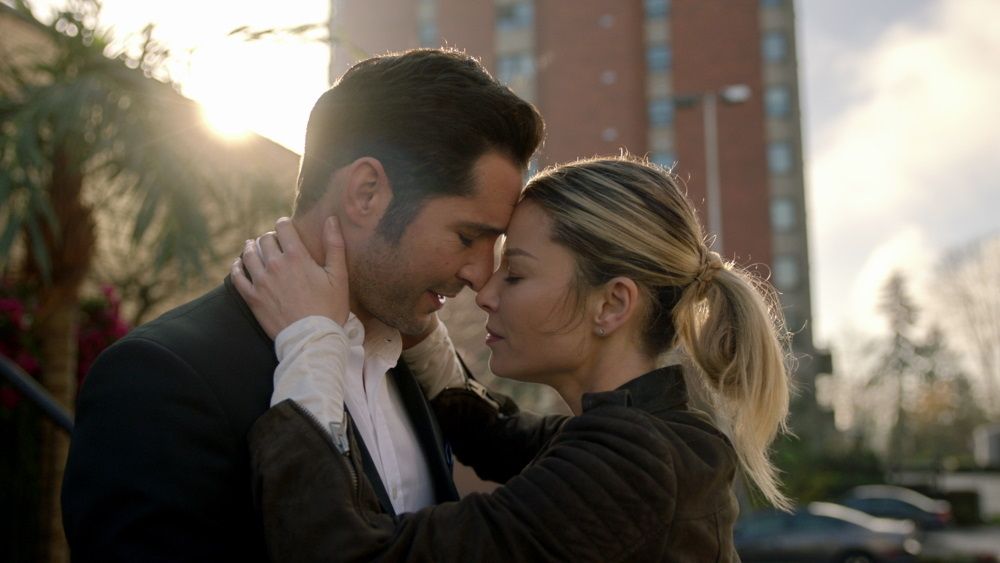 The second half of Lucifer's fifth, season premiering in May 2021, continues with the devil's tumultuous return to the land of the living. Last we saw, God himself comes to Earth to confront both Lucifer and Gabriel. In the run down to the sixth and final season of the series, more secrets will be revealed, which will change the world forever. Amid all of this, Lucifer continues to make things right with Chloe, proving the devil's work is never done. Starring Tom Ellis, Lauren German, and Dennis Haysbert.
Platform: Netflix
Date: 28 May