I first started watching Game of Thrones back in 2014. Like many, I was enthralled by the show's narrative, encapsulated by its worldbuilding, as well as its conviction to break fantasy tropes and storytelling conventions. The critically acclaimed HBO program succeeded in where other shows of its genre failed to achieve, with its strong devotion in crafting compelling and nuanced characters.
The television adaptation of A Song of Ice and Fire's maps out its storytelling in shades of grey, presenting morality as something that is inherently cultural and subjective. It showed us a side of humanity, a side of ourselves, that's appalling. In the world of Game of Thrones, consequences are paramount. Action breeds consequences, regardless of how virtuous the intention is. The show calls out on our inclination to do good, posing the question that our drive for greatness should not equate nobility, that sinister might very well be a synonym of being wise.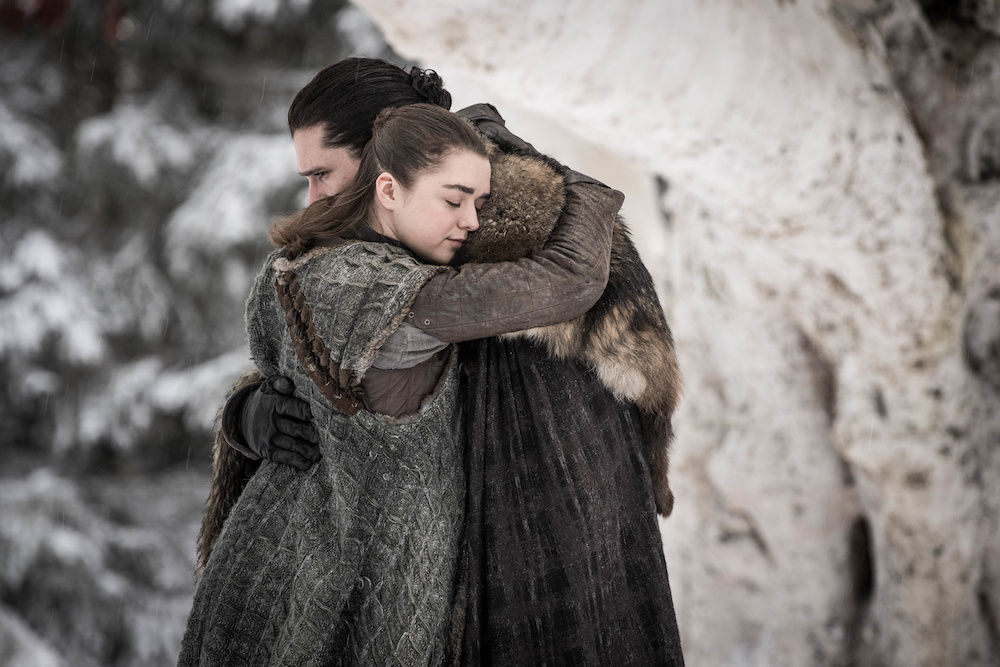 ---
Season 7 Changed the Show Forever
--- However, following the conclusion of its seventh season in 2017, Game of Thrones is, for lack of a better word, different now. With characters travelling from one end of Westeros to the other at a neck breaking pace, plot conveniences that shield our protagonists away after being written into impossible situations, Game of Thrones felt like a different show. While the seams started to tear once the show ran out of books to adapt, it burst wide open following its eighth and final season.
---
Glaring Character Inconsistencies
--- Watching the eighth season, particularly episodes like "The Long Night" and "The Bells" made me realise just how strong of a force empathy is. That we are willing to overlook narrative inconsistencies and character mishaps if it means spending a little more time with our favourite characters. Characters like Tyrion, Daenerys, and Jon are now slaves to a plotline they have no control of.
For instance, the breakneck pace of Daenerys' descent ruined what could've been a satisfying and heart-breaking climax to the fantasy epic. By favouring epic spectacle moments over character development, the showrunners single-handedly tarnished one of the most beloved characters in recent memory. In the final episodes of Game of Thrones, character development is its biggest casualty.
---
BETRAYING THE CORE THEMES OF THE SHOW
--- The showrunners' obsession over spectacle has also caused the show to deteriorate from what made it memorable in the first place. By writing the characters into seemingly impossible situations only to have them escape unscathed, the theme of consequences has been neglected, where convenience is commonplace now. Which serves as an insult to what the early seasons of the show were; where every action has a reaction, where every decision is intertwined with a consequence, where every mistake has a cost.
The worst part of watching a show that you once loved go awry isn't that you end up hating it, but rather you become nauseated by it. Yet, we still follow the show out of some odd sense of obligation. It's as if for so long we've been committing ourselves to a story, a promise that at the end of the journey there will be some form of transcendence, a false belief that there has to be some sort of meaning behind all of this, right?
---
A Dream of Spring?
--- However, as disappointing as it can be in watching a show that you adore become crippled by bad writing so close to its conclusion, we shouldn't be discouraged by it. While there's certainly a sense of emptiness and lack of fulfilment in the way that Game of Thrones has ended, it doesn't mean that we can't look to our own imaginations and dreams for the meaning that we search for. Because when we think about the stories and the way they should have gone, it's as if we are returning to its world like a childhood home. It serves as a testament that the happiness of loving stories isn't merely in experiencing them, but thinking about them.
Read more: Star Wars: The Good, the Bad and the Dark Side