It's tough enough pursuing the path of entrepreneurship, but doing so sustainably adds another challenge to the works. Not for these Malaysians.
Augustman sat down with the leaders of three companies from different industries who'd earned their chops in their respective fields. And we learn all about their journey towards more sustainable practices.
We discover how their efforts are bettering the country (and the world), and how their efforts could pave the path for future generations to pursue a similar goal.
Yoke & Theam: Sticking their foot in the door of sustainability Yoke & Theam is a footwear company and the brainchild of two sisters, Yokie Theam and Theam Yoke Sin. For them, stepping into this industry was a natural thing, as their family has practised this vocation for three generations now.
That's a long time to pursue something, so it's safe to say that the brand is built upon a solid foundation in footwear. However, being sustainable hasn't always been on Yoke & Theam's agenda, and the sisters are looking to change that through their latest Eco Line collection, which has sustainability in mind.
"Part of the reason why we're exploring a more sustainable path is because we've been reading up a lot on the subject," Yoke Sin says. "And a lot of women have been spearheading these movements into a greener Earth. So we've been inspired enough that we thought of seeing how we can be part of this movement as well."
The sisters were concerned about the lack of sustainability in the Malaysian footwear industry. They felt that very few companies prioritised sustainability, and they believed that it was their duty to make a change.
And that's how Eco Line was born, a range of footwear made out of post-consumer waste such as plastic bottles and nylon. The thing is, making environmentally-friendly shoes requires a lot of research and development. It isn't as simple as just using recycled materials. Each part of the shoe requires different ratios of material, and some components need to be more bendable than others. So finding materials that are sturdy yet malleable proves to be a challenge.
"Which is why we have chemists on hand to help us with that," Yoke Sin says. "Because even if a material looks promising, it might not even bind to the glue, and that's just one part of it."
According to her, just testing individual elements – like the insole – can take months, and a pair of shoes are made out of so many more components. That's where the challenge of going green lies when it comes to footwear. But the sisters remain unfazed.
"Now we use 70 to 80 per cent recycled material in our shoes. Next time it could be 99 per cent," Yoke Sin says. She also doesn't discount the idea that the brand will carry more sustainable products than non-sustainable ones in the future.
But then again, it's not just the shoes that make a company green. "Everything else is related," Yoke Sin says. "There is energy usage, raw material usage, environmental preservation, social messaging, the list goes on. And we should look into all that too."
Even now, coming up with sustainable shoes presents its own set of challenges the biggest one being sourcing. Even if a material is categorised as waste, there are still guidelines in place when it comes to acquiring them.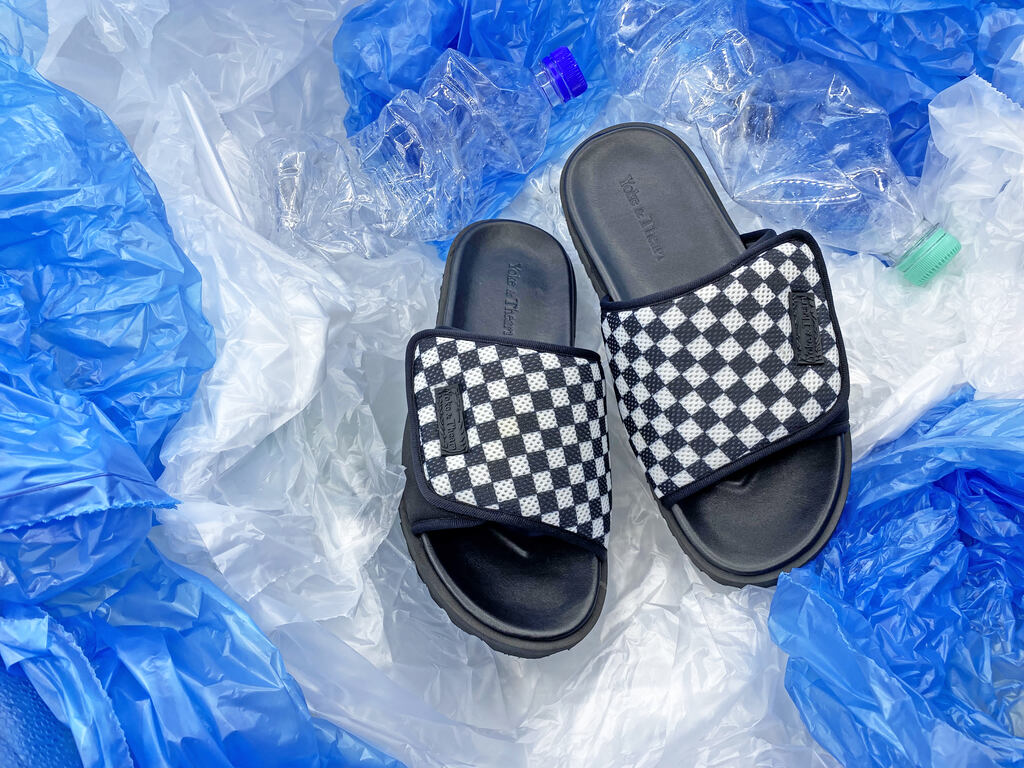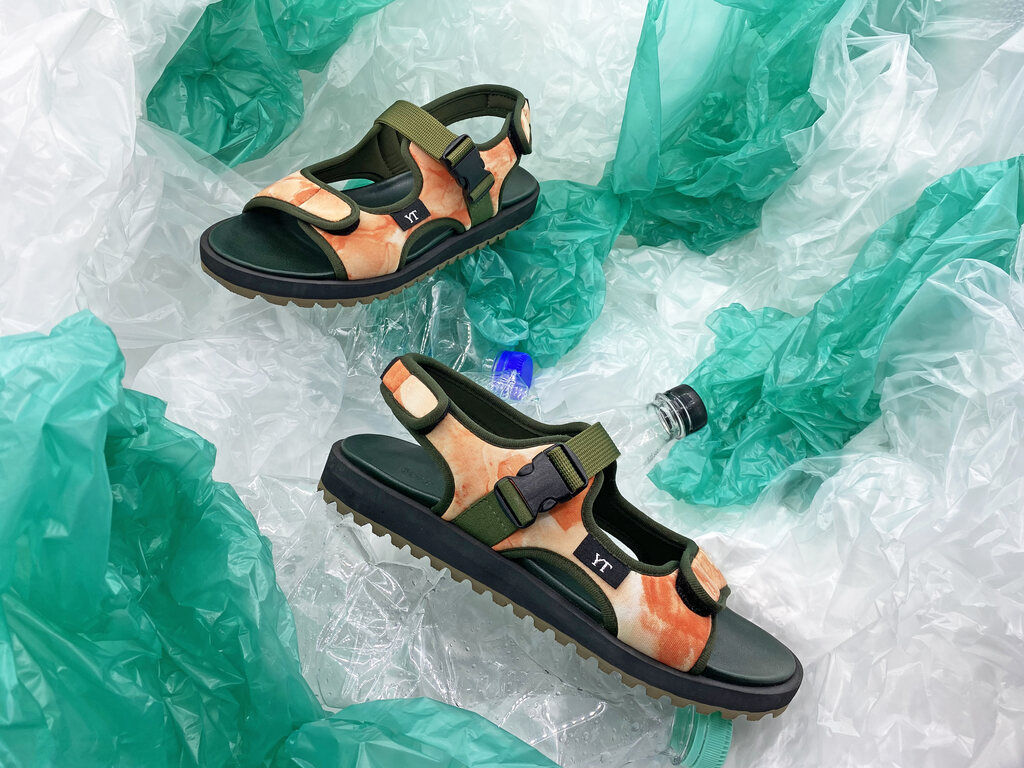 "You have to find certified sources based on international standards," Yoke Sin says. Which means that the company has to adhere to the Global Recycle Standard, stating that their material is 100% recyclable, and is processed by ethical labour, energy, and resources.
Despite all that, the sisters have a positive outlook on the company's future. They also seem to have many more exciting projects in the pipeline, which they can't share at the moment. "Maybe soon," Yoke Sin says.
Whichever way they choose to go from here, it looks like they've definitely taken a step in the right direction with the Eco Line, and perhaps one day, they'll inspire others to do the same.
BioLoop: Sustainable business with wings There are many ways to run a green business, but the concept that Mah Jun Kit and Amirul Merican have pursued seems to be a really fly idea. As founders of their company BioLoop, both Jun Kit and Amirul are aiming to feed Malaysia sustainably by first cultivating the black soldier fly. Or more specifically, its larvae.
To put it simply, BioLoop has a three-pronged approach to a greener Malaysia. First, they grow black soldier fly larvae (BSFL) to be made as livestock feed, which helps localise the food supply chain.
These fly larvae also feed on waste, which contributes to waste management in the country. And to top it all off, the refuse from the larvae – also called frass – is then sold as fertiliser to farmers to help improve soil quality.
You'd think that this pursuit for a better ecosystem would be pretty straightforward, and that the founders would have an easy time following the path that's been laid out before them, but nothing could be further from the truth.
Because for one, BSFL is a fairly new industry. Also, most of the big players are keeping their secrets close to their chests. So it's not as if the duo has any references to go by when it comes to the business.
Which is why it's doubly impressive that they had come up with the BioLoop Intelligent Feeding System (BIFS) – a machine that assists in the company's operations – on their own. According to Mah, this was a result of them making sense of the limited videos they'd managed to scrounge from the internet, coupled with their own bootstrapping ingenuity. Without the BIFS, daily operations could involve moving around 20,000 kilogrammes of load every day, which is a massive physical limitation. With BIFS, however, they're able to remove the palettes, flip them, sort the frass from larvae, harvest, and replace the palettes automatically. This allows for a three-man operation, doing away with the unpredictability involved with handling manpower.
Another challenge that the duo has faced thus far was the sourcing of waste to feed the larvae. At first, they'd approached bakeries for discarded bread as the food made for great larvae feed. But upon realising how much value the waste was to Jun Kit and Amirul, the bakers began charging for the waste. "They would rather pay to get their trash to the landfill than give it to us for free," Amirul recalls.
The duo has since moved on to palm oil waste, and this has opened up another realisation: that there is huge opportunity for growth.
"We're only dealing with one palm oil mill and already we're at capacity. We have about 16 mills around us, so imagine the available resources that we've still untapped," Jun Kit says.
What this effectively means – close to their namesake – is that this ecosystem is a loop that can be scaled in large amounts as long as there's waste and the demand for sustainable animal feed.
Of course, all this talk about waste may have some readers thinking twice about the effect it may have on livestock – and themselves further down the line. Rest assured, BioLoop adheres to stringent regulations that are currently in place in Europe.
"There aren't such regulations here yet," Mah says, "so nobody is required to follow any procedures by law. But we want to do things the right way, just to make sure that we're covering all our bases."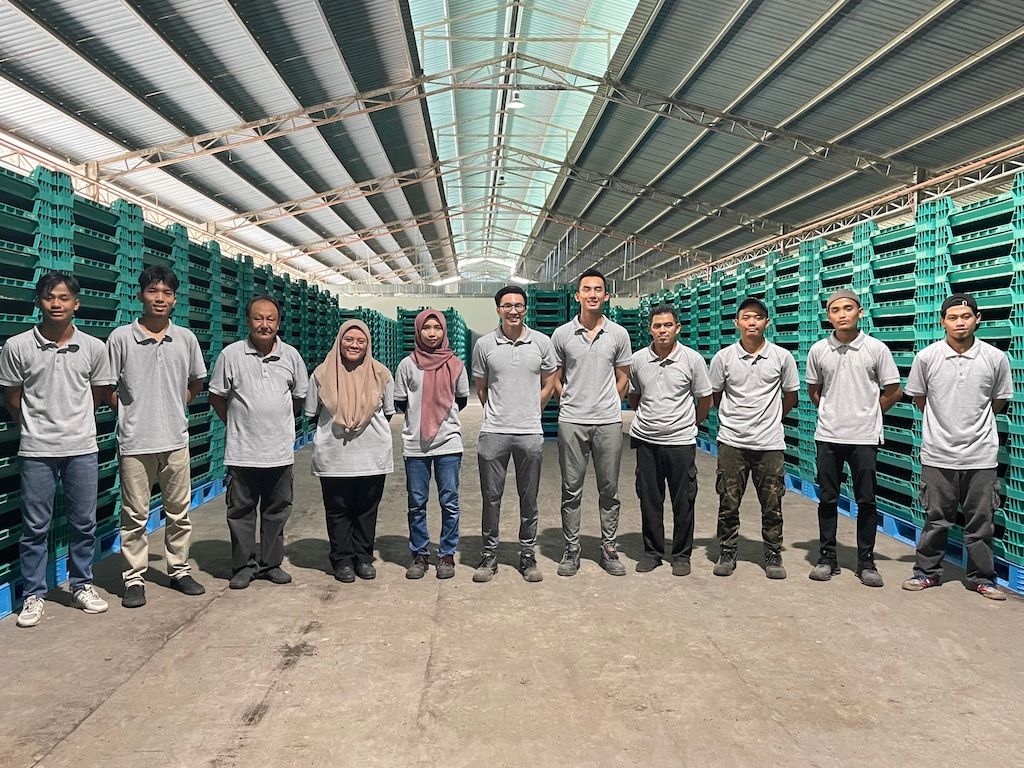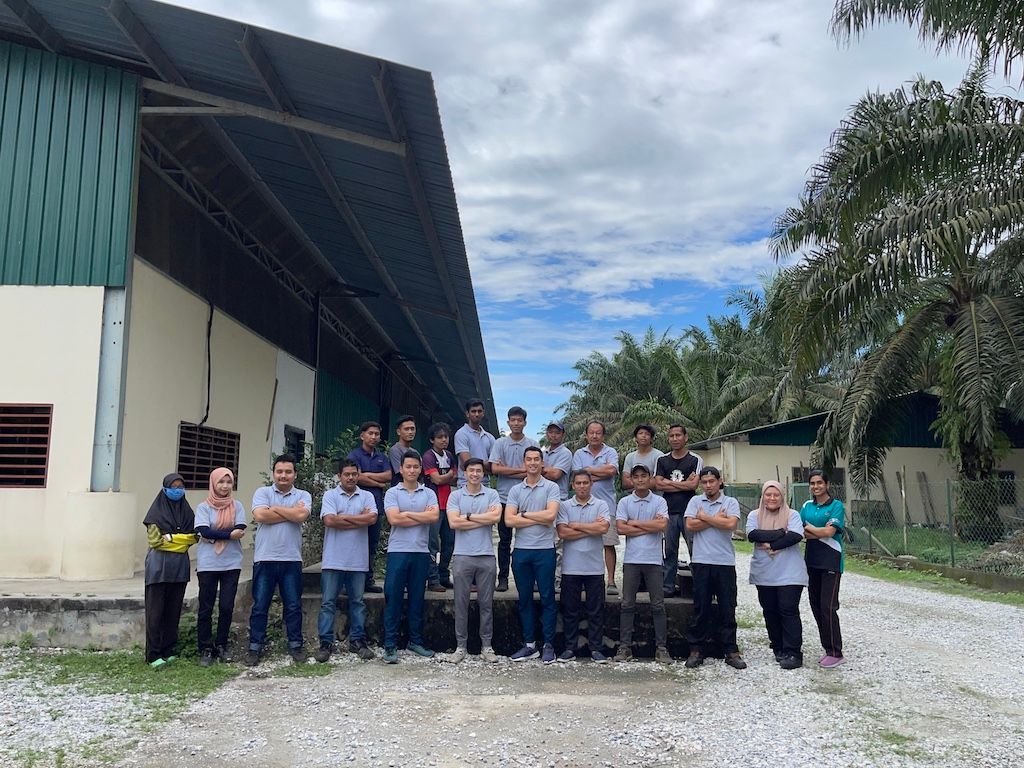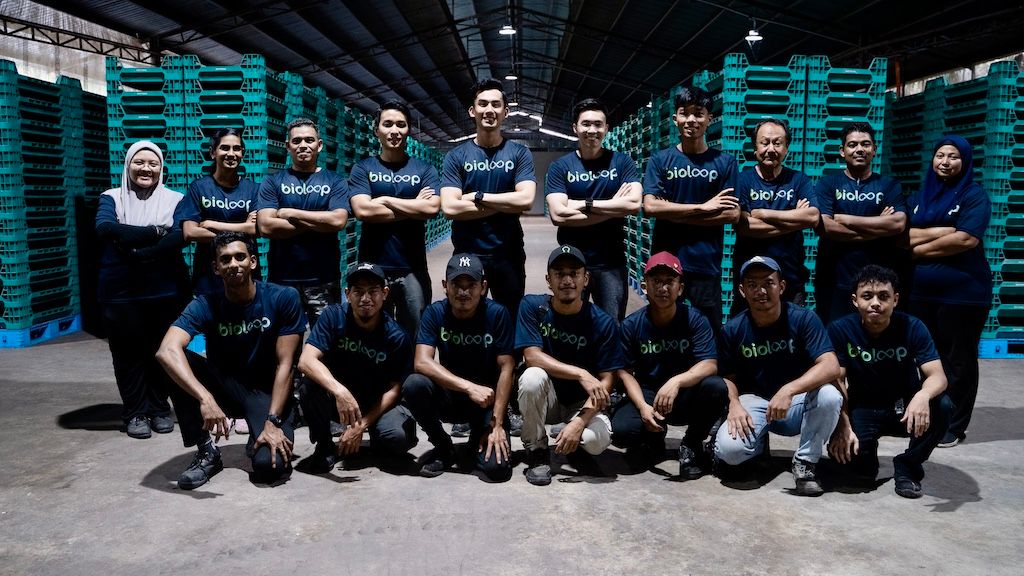 One such example of doing things the right way is ensuring that the waste they feed the fly larvae never goes through consumers' hands. So unwanted bread is good to go, while unfinished food at restaurants is not.
There's no solid evidence that any contamination might affect the supply chain when it comes to human consumption, but since BioLoop's main goal is to feed Malaysia sustainably, it only makes sense that it feeds the country through only the best practices.
It hasn't been an easy journey, but Jun Kit and Amirul have adapted and improvised every step of the way. And if their growth forecasts for the BSFL industry ring true, then they'll definitely be flying high in no time.
SEAD Industries: Shooting for a better environment Bamboo, often seen as a cheap, flimsy material for furniture or souvenirs, is emerging as a wonder plant with immense potential for carbon sequestration and ecosystem restoration.
In Malaysia, SEAD (Stewards of Environmentally-Aware Development) is leading the charge in utilising bamboo to create a better, sustainable future for the country. But what makes bamboo such a promising plant, and how is Lucas Loo, SEAD's founder, leveraging the plant's benefits?
SEAD's efforts to utilise bamboo are centred around these main initiatives: SEAD Build, SEAD Plant, SEAD Carbon, and CoRE.
SEAD Build specialises in bamboo applications in the built environment to accelerate it towards a more sustainable future, with focus on design, consultancy and build.
SEAD Plant is a bamboo supply chain facilitator focused on ecosystem restoration by incorporating bamboo-based agroforestry practices on heavily degraded land, such as ex-tin mining landscapes.
SEAD Carbon carbonises bamboo and generates carbon credits. And finally, Centre of Resilient Ecosystems (CoRE) aims to regenerate heavily degraded lands by rapidly transforming them into resilient, functional ecosystems, while creating local economic opportunities.
Interestingly enough, bamboo hasn't always been the first choice for Loo. To him, it was a non-durable and inferior material. But upon stumbling across great structures built all over the world, Lucas began to reexamine his perspectives and found that bamboo was one of the pound-for-pound strongest materials for construction – even stronger than steel. That's when he discovered the host of other innate benefits of bamboo. For instance, bamboo sequesters a lot of carbon dioxide from our atmosphere thanks to photosynthesis.
Other plants do it too, but a typical rainforest sequesters about 11 metric tonnes of CO2 per year, per hectare. Managed bamboo forests, on the other hand, sequester 50 metric tonnes. And this is unoptimised forests we're talking about. By using regenerative harvesting, these forests can sequester up to 60 metric tonnes worth of CO2, so it goes without saying that bamboo stands as one of the best on paper.
"Another key advantage of bamboo is its rapid growth rate," Lucas says. "While fast-growing trees can take anywhere from seven to twenty years to mature, bamboo plants can reach maturity in just three years and be harvested annually without replanting. This makes bamboo a carbon-hungry plant, and that's why it sequesters more CO2. The only downside is that if you don't systematically harvest it, then the results will not be at full potential."
There are other downsides to bamboo too, mainly pertaining to its use in construction. One of the main challenges being the different shapes and sizes of each individual stalk, making it difficult to achieve some sort of standardisation without adequate processing. Additionally, bamboo isn't as fire-resistant as other building materials, which limits its application even more. And just because it shows promise in bettering the Earth doesn't mean it can do everything. Because the logical follow-up question would be: why not reduce carbon by simply planting more bamboo?
According to Lucas, that would be a terrible idea. Because there's no point removing the biodiverse forests just to make way for mono-crops. Secondly, since bamboo is a frontier plant (meaning that it's able to thrive in less-than-ideal soil), its use would be best reserved for degraded lands, such as ex-tin-mining sites.
"I'm still a businessman," Lucas says. "So yes, it would make more business sense to plant bamboo in good soil. That would only increase the output, right? But that's not our aim here."
It's hard to pinpoint one major aim for SEAD, as the social enterprise is tackling so many sustainability angles at once. But one promising portion of SEAD's green efforts is the restoration of harshly-degraded lands, even possibly improving them to sustain food crops in the future.
SEAD is still fairly new in this part of the venture, and there's still a lot of research to do regarding land regeneration, but hopefully, bamboo's huge potential – alongside its ability to absorb heavy metals and carbon – would result in a better future not just for us, but our grandchildren as well.
And based on what we now know about regenerative harvesting, perhaps the short end of the stick is the right end of the stick after all.
written by.
Stuart Danker
Malaysian writer specialising in the no-niche niche. Trad-published author of the novel Tinhead City KL. Resident hobby-collector of AugustMan Malaysia.