The Tarot is the mirror of our soul. Each card reflects what's not only going on within us but also symbolises our divine connection to the forces of the Universe – those which we can see and those which we cannot. The images printed on the cards are symbols that contain the keys to unravelling all the mysteries of our existence. However, these images have a life of their own, and thus, they change whenever the cards are shuffled. Every shuffle infuses them with magic. Every shuffle infuses us with magic. On that note, let's take a look at this week's March horoscope.
Pisces season comes to an end, and we begin an astrological new year with the zodiac sign Aries. Not only that, but the moon also ends its cycle this week, and begins a new one. This is powerful because it's a double cosmic cycle that's starting anew – giving us all the opportunity to take advantage of all the new beginnings, but also the power to cleanse and let go of the past and all that doesn't serve our highest best. The stars have special messages for us that have been divined lovingly by the Tarot. The Angels have blessed these messages so that we may make the most of the year ahead, and be filled with love, light, and hope.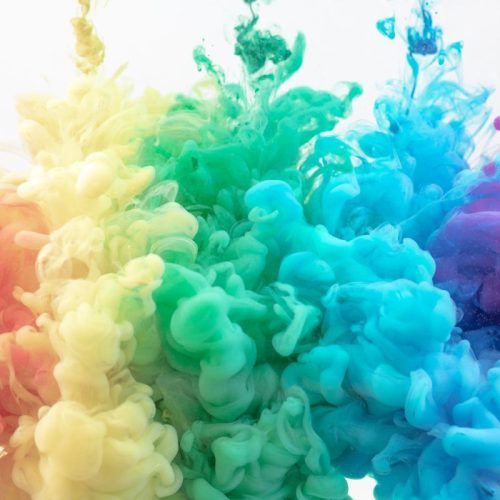 March horoscope for the week ahead
(Hero and feature image credits: Pexels/Cottonbro Studio)
This story first appeared on Lifestyle Asia India
Jump To / Table of Contents
01
Aries weekly horoscope This is a powerful week for you to move ahead with your life. Now is the time for you to give up limiting beliefs and all sorts of fears and doubts that cause you to hesitate before making the first move. After all, you are 'Aries' the first in the zodiac – if you can't make the first move, who will? This is also a time for you to speak your truth without censoring your heart's desire. The more you allow yourself the freedom to express yourself, the more you'll discover how easy it is to manifest all that you've been wishing for.
02
Taurus weekly horoscope You need to remember that all the things that keep you up at night are a result of the choices you've made in the past. Until and unless you're willing to take responsibility for your past decisions, as well as, how you acted on them – you'll find yourself constantly haunted by them. At the end of the day, regret is a poison that creates unnecessary anxiousness within us that eats away at our physical, mental, emotional, and spiritual selves. The most powerful way to let go of regret is to learn to forgive. Once you've found the strength to do so, you'll discover a sense of peace unlike ever before!
03
Gemini weekly horoscope This is a week where we need to give up on the expectations we keep close to our hearts. The more expectations we keep, the more likely we are to be consumed by the anxiety each one of them brings with them. Thus, the more likely we are to be disappointed. Furthermore, the more we hold onto expectations, the more likely we are to be blind to all the beauty and wonder that life has to offer. Too many expectations also prevent us from grabbing opportunities that can take us to greater heights.
04
Cancer weekly horoscope Your ruler, The Moon, is taking its final bow before it begins a new cycle this week, allowing you the opportunity to not only make new beginnings, but also to purge the past. You have the powerful opportunity to cleanse yourself of bad habits, limiting beliefs, negative thought patterns, as well as toxic relationships. Once you're able to do this, you'll not only feel lighter, but you shall also create space in order to receive blessings of love, abundance, joy, and prosperity from 'The Universe'. Dear Leo, as vibrant and magnanimously fabulous as you are – you need to remember that a hollow heart is something that will only slow you down and prevent you from being the best that you can be. Your heart is a mighty one, and it needs love to function at its best. Unfortunately, the love you need to give it needs to come from yourself. Let's face it – no one can ever love you the way you can ever do. So why deny yourself that love? Work on healing your heart and loving yourself. However, remember – vanity isn't love – it's just a veil.
06
Virgo weekly horoscope This is a week for you to move full speed ahead. Now is not the time to hesitate. It's time for you to zoom through life and enjoy the thrill of the ride. More than that – this is a time for you to be brazen and bold, and take risks unlike ever before. Opportunities are being hurled your way through these modalities – and thus it's important to keep your eyes, and ears – wide open. Don't be surprised if you get the 'omen' that you need from something that pops out courtesy your social media algorithm.
07
Libra weekly horoscope It's important that you remember that change is the only thing that is constant in life. Yes, that's such a cliché, that's been harped on ever since ancient human beings learned how to nag. Nevertheless, it's a cliché because it's true. The more we try to keep things the way they are and maintain the status quo – the more we're likely to welcome pain, sorrow, and unnecessary stress into our lives. Just as it's impossible to be the person you once were, it's not fair to expect others to do the same. Thus, rather than be stuck on what things once were – accept what they've become now – and act accordingly. The present self is the truest self.
08
Scorpio weekly horoscope This week may prove to be quite a transitional, as well as a transformational time for many of you. For some of you, it may be quite mild – however, you may feel the complete impact of things in the long run. For some of you, it may be quite intense – however, it would be short, and you'll be able to heal from the aftereffects easily. Just remember, no matter what, it's so important for you to be emotionally detached from all that's going to happen this week.
09
Sagittarius weekly horoscope This week is all about making decisions, Sagittarius. Don't be fooled even if those decisions seem deceptively trivial. Their impact will be felt deeply in the long term. Yes, it's oh so tempting to throw caution to the wind and just flow wherever the tide takes you – however, we need to remember that sometimes the tide can take us far too deep than we anticipated. Please remember that sometimes tedious work is needed in order to ensure that life flows smoothly and without any glitches. Make sure to read the fine print before signing important documents, as well as, to recognise the various meanings of a single word – so that misunderstandings do not occur due to things being taken in the wrong context.
10
Capricorn weekly horoscope This is a week for you to not only show the world how powerful you are, dear Capricorn, but to also prove that you're one to rise above the rest, and not sink to their level. Always remember that operating from a place of quiet humility will enable you to win more hearts than from a place of pomposity. Just remember that you must ensure people don't take your gentle approach as a sign of weakness. Firm boundaries ensure that the world knows your true divine strength.
11
Aquarius weekly horoscope The only thing that's truly limiting you is the horizons of your mind, Aquarius. The more you limit yourself from learning all that's there, as well as, from experiencing all that 'The Universe' has to offer – the more you're blocking yourself from becoming the best version of yourself. Thus, use this week to remember that your mind has oh so much more potential to learn and grow than you give it credit for. Each day, try to learn something new – even if it is just an upgradation of your existing skills. After all, if we can take time to update the software of our smartphone's operating system – why can't we spend time upgrading our smart brain?
12
Pisces weekly horoscope Dear Pisces, your season may be over, but that's not something for you to mourn. In fact, it is a perfect opportunity for you to spring into action, because a new astrological year has begun, and 'The Universe' has blessed you with numerous opportunities for personal and spiritual growth and evolution. There is a beautiful world out there that's just waiting for you to explore it. Do not focus on your circumstances at present. Focus on your highest goals and desires and do it with your heart's purest intention.
written by.
Zorian Cross
Zorian Cross specialises in eastern and western schools of mysticism and philosophy, and over the past 15 years, has established himself as a respected tarot reader, astrologer, numerologist, and psychic channel. Also a certified ashtanga/vinyasa yoga instructor and a multi-award-winning theatre artiste, Cross' 2019 TEDX Talk focused on how the transformative power of pain, when channelled through art, can make the world a better place. Follow him on Instagram: @ajnajog