By now you would have already heard the latest Joe Flizzow track, CIAO, featuring MK and Jay Park – well if you haven't check out the video below.
While Joe Flizzow himself has been selected as our Men of the Year awardee, back in 2009, we speak to a couple of our A-Listers as well who were part of the production process that worked behind-the-scenes for the CIAO music video.
joe flizzow 1. 1. What is the song about?
Well, it's up to the listeners to get what they feel out of it. It's a journey that the person watching the music video or listening to the track needs to go through his or herself. It's just something I hope you enjoy, I'm an entertainer, and I'm just sharing my music out there.
2. When did you come up with the song?
I wrote the lyrics a year ago, back in January 2020. Then the MCO came around in March, and that was about when I reached out to Jay and asked him if he would bless my track with his vocals.
3. What was it like working with Jay Park and MK?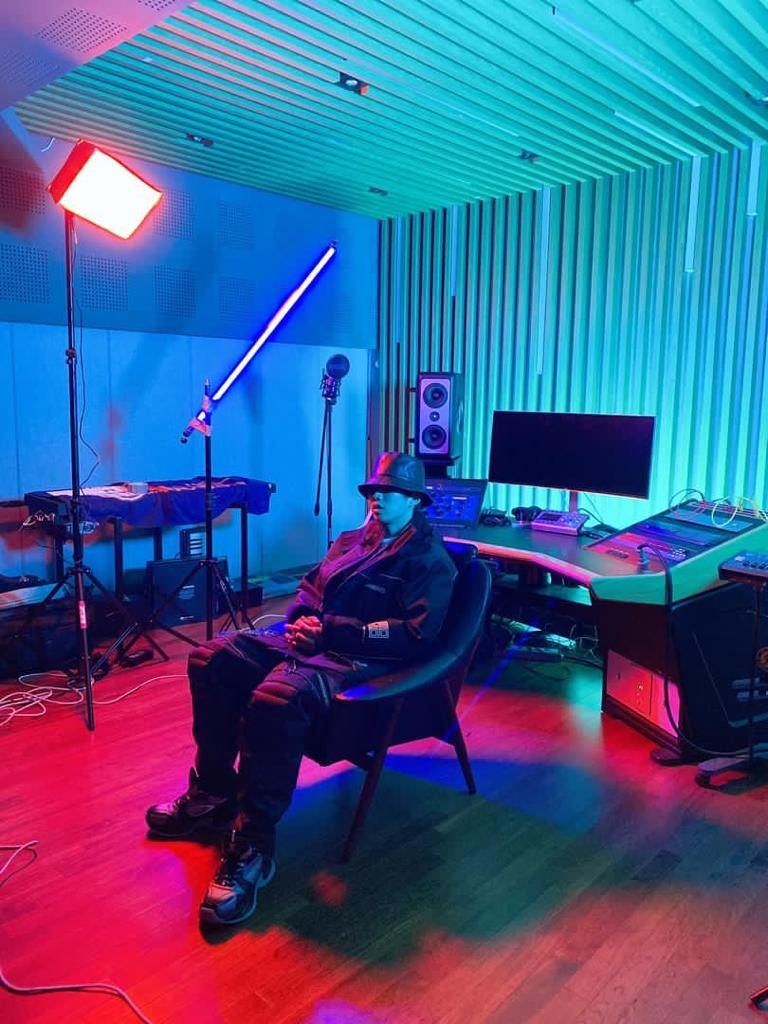 While some may think that this is my first time collaborating with Jay Park, this is in fact the third time we've worked together. The first track we worked together on was on the Asian Remix of All the Way Up, with Fat Joe. And the second song was Twisted Dream, which is on Jay Park's Road Less Traveled album. So we're used to each other's styles and I'd say we work well together.
It's almost the same with MK. I called him up to check on how's the situation in Sabah, where he was at the time, and I just put out the idea there, because I wanted him on the song as well.
Sadly though, due to the lockdowns in place, we couldn't record the song together. So MK did his initial recording in Sabah, while Jay Park did his in Korea, and I recorded in Puchong.
4. How has feedback on the song been?
It's been great! We were trending on Twitter for the entire day during the launch, on YouTube, the music video has passed the 700k view mark, in just two days since its release. I'd definitely need to thank our fans. it's been crazy and interesting to see fans from all over the world enjoy this. This is a way I feel we can highlight local Malaysian talent as well.
Shahrin Bahar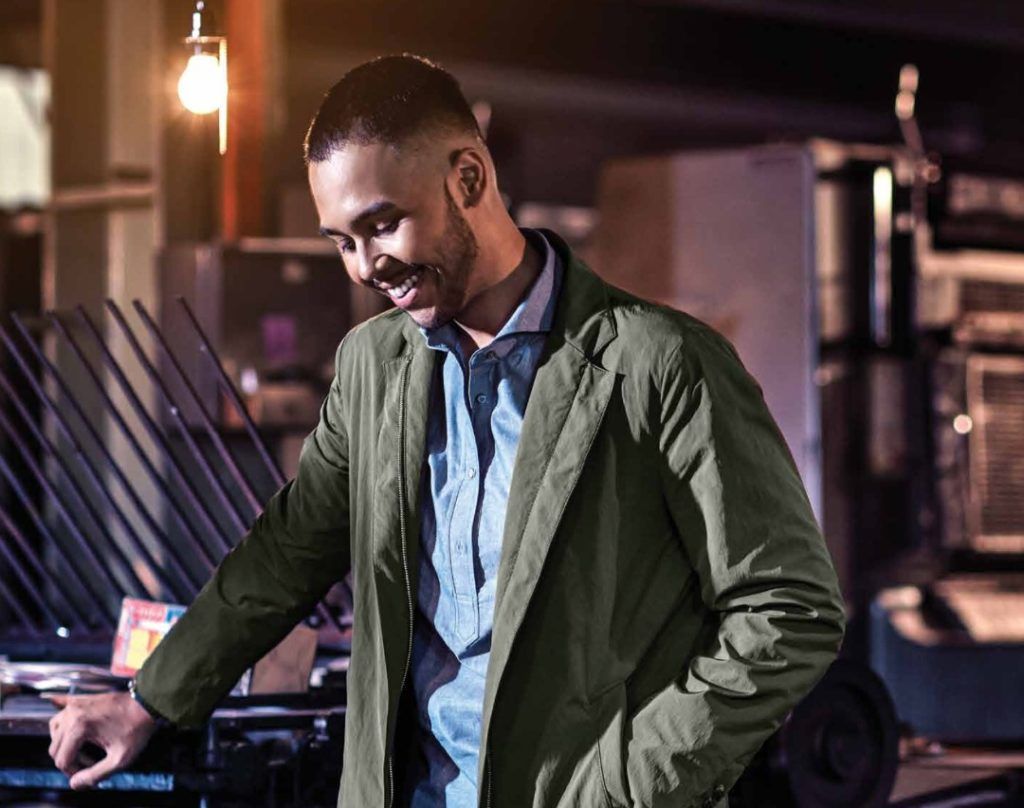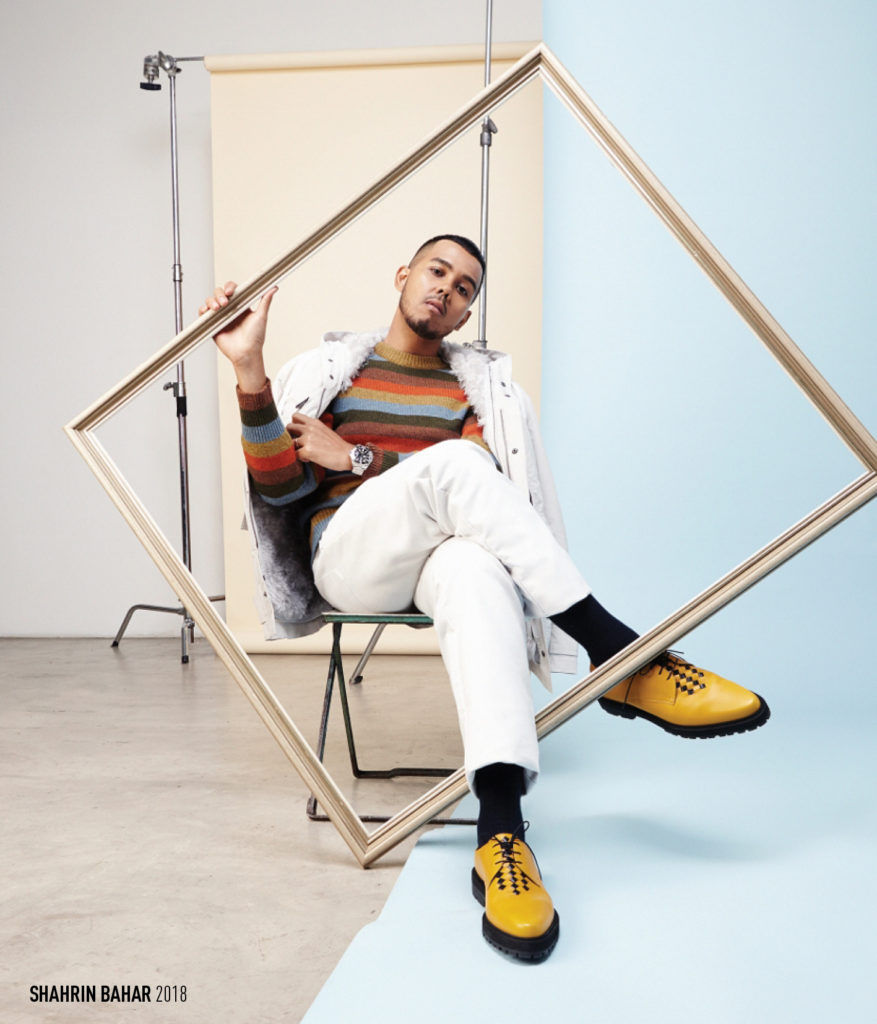 1. It this your first time creative directing for a music video?
Yes, this is in fact my directorial debut; and I'm glad Joe (Flizzow) had entrusted me on this project. Previously though, I've worked on music videos as well, but mostly in the capacity of a stylist. In fact, I've worked with Joe on a couple of his music videos – Sampai Jadi and Kuasa – as well.
2. How did you get involved working with Joe Flizzow on CIAO?
It was through 33.3, which is a production house based in KL. That coupled with the fact that I have had an on going relationship with Joe Flizzow, as a stylist from before as well. Thus for Ciao, the fact that the team decided to have me in the director's seat, seemed like a natural progression, and was an honour as well. Having heard the song prior to its release, we already had a vision of what visual aesthetics would fit perfectly for the video.
3. What are some highlights from your experience?
Having had to work with a production company that I admire, who comprise industry peers, plus directing remotely from KL, to Jay Park's team in Seoul was fun too. There was a lot of work to be done, including discussing the shots and visuals with Nicholas Chin, our director of photography, which was an amazing experience. Of course, not forgetting Joe and MK's persona on and off camera which was breathtaking and easy to work with (most of the best shots were from the first take). Not to mention, we had the opportunity to work with stunning Malaysian models Alicia Amin, Sleepylllama and Natalie Prabha who are all extremely talented, and played their role well.
4. What was it like working with the rest of the crew, including Joe Flizzow and Jay Park?
It felt surreal honestly, because we had the opportunity to work with the best in the industry, right from camera crew, make up and hair to all the talents involved. Jay Park and Joe Flizzow need no introduction as they're living legends in the field of hip hop, and not just in Korea or Malaysia; it felt like a dream when we were on set. We also had stylists Isaac Yeap and Joshua Desmond ( a fellow August Man A-Lister) on board, and they were nothing but gifted, especially when it came to bringing out the best looks for the talents.
I hope this music video will be enjoyed by many. I'd also like to thank Joe Flizzow and his team, 33.3 studio and everyone involved in this fantastic project.
5. What was the most exciting part of the entire production process?
Learning. Working with Joe Flizzow for CIAO was my directorial debut, so I had to learn quick and absorb as much as I can as we went along. My favourite part about the entire production was directing talent – I get most excited when I get to showcase the best of their talents and persona on screen.
6. What other projects can we look forward to from you, if any?
Well for my eponymous label, there will be some new products and campaigns to look out for in the second quarter of the year. As for directorial jobs, there's been talks about some projects, but its still in the ideation process so we will wait and see!
View this post on Instagram
Joshua Desmond: 1. It this your first time styling for a music video?
I've styled for a few music videos over the years, but this has to be the biggest one yet. Definitely one to remember; massive thanks to the 33.3 team, Shahrin Bahar and Flizzow for this dream opportunity. We hope you guys like the fits and of course the dope track. Also shoutout to my partner Isaac – couldn't have done this with anyone better.
2. How did you get involved working with Joe Flizzow on CIAO?
The director, Shahrin, made it happen. He got in touch with my styling partner Isaac and said he'd like us to do the styling for Joe's latest music video. Obviously we couldn't say no to that. We got the news in October, and we started working on the production the next month, and the video was shot over two days on the 29th and 30th of November, 2020.
3. What are some highlights from your experience?
Growing up listening to Too Phat and Flizzow, styling him alone was a major highlight. Also having been a stylist for a bunch of different jobs, sourcing for outfits this time around was so much easier. Just the mention of Flizzow and the doors open. Shoutout to homegrown brands, Against Lab and RYW Official, local thrift stores, FIFTH and Exaghules as well as some of our favourites Stussy KL, Timberland for coming through with a load of options for us. Most importantly props to the team and Flizzow for giving us freedom to express our creativity.
4. What was it like working with the rest of the crew, including Joe Flizzow and Jay Park?
The crew was great to work with. The production team from 33.3 were on point, the hair and make-up team felt like old friends, the talents and models were easy going and down to earth. Joe was great – he knew what he wanted and at the same time respected our ideas, and same goes with MK. Unfortunately Jay had to shoot his scenes remotely, so we didn't get a chance to meet him in person or style him. Overall it was definitely a career highlight which will be remembered.
5. What was the most exciting part of the entire production process?
It's hard to pin point just one part. I mean there were some sick supercars all around, the set design and lights were amazing too, but for me personally, it was the rush. It kept me always on my toes, making sure the fit is right, the outfit changes, etc. There wasn't a dull moment at all, and I love that. I've been on some shoots where there's a lot of waiting to be done, so this was a much welcomed situation.
6. What other projects can we look forward to from you, if any?
Well there's nothing confirmed right now, but there are talks for a couple more music videos with local hip-hop artists. Fingers crossed that it goes as planned.
View this post on Instagram
written by.
Aaron Pereira
Digital Editor
This fine chocolate man, (that is a connoisseur of fine chocolates) prefers real-life conversations and living off-screen, but is slowly and surely embracing the digital, search engine optimised life.