From recording songs on Soundcloud to becoming a favourite to win the 2020 Brit Awards, it is about time that Lewis Capaldi becomes the next stir. Lewis dominated the UK Singles Chart in 2019 with his single "Someone You Loved" and being number one on the US Billboard Hot 100. Now, the promising star with an angelic voice is looking to extend his success as a singer-songwriter.
Starting his career in 2017, this guy is already heading to the pinnacle of success. His debut album "Divinely Uninspired to a Hellish Extent" is the best-selling album in the UK in five years. His fans love him for his divine voice and hilarious personality. Lewis, unlike other famous artists on Instagram exposes his goofy personality publicly and engages with his fans by replying to their comments.
https://www.instagram.com/p/B7WtEothUV_/
We at Augustman, had the opportunity to get up and close with the "Before You Go" sensation during his tour in Kuala Lumpur. We discussed his journey as a singer-songwriter.
What would you have been if you're not a singer or songwriter?
If it wasn't for my music career I would probably be living at home with my mom and dad, so I just wouldn't have a job. So there you go, my life be pretty much the same, I still live with my parents, I wouldn't have branch out at all. So probably be doing that and what else? I don't know, probably be playing Playstation in my pants.
Are you more of a singer or songwriter?
I say probably a songwriter. If we're talking technically, I'm not that good of a singer. I got like 3 notches and a bit of falsetto. That said, if you look at someone like Beyonce, or Adele or Amy Winehouse, or Ariana Grande, these people are singers, they are incredible singers and I think if you're comparing them to my voice, you'd go "oh Ariana Grande is definitely a much better singer". I suppose some people have preferences but you're talking about preference, so if you're talking about technicality, I never see myself as that good of a singer. I like how my voice sound but I never see it as that as anything bigger like, "Woah look at all this", I can't do that.
So for that reason, I'll always been like one of those songwriters. If I didn't wrote my own songs I wouldn't be here. I like playing the songs I've written live, and seeing the reaction of it. But you know if I can sing like Ariana Grande that would be lovely.
Which line from your songs is closest to your heart?
My favourite now is probably my newest single "Before You Go", cause the lyrics are just very personal to me – more personal than some of the other songs. Especially cause I wrote it more recently and I think back to the chorus line that goes, 'Was there something I could've said to make it all stop hurting? It kills me how your mind can make you feel so worthless'.
I just think those lyrics for me really means a lot and it's kind of the first lyric that came for that song. So yeah, I like that lyrics and I hope people do too. Craziest encounter with a fan?
I played a show in Glasgow and I had to go to London fairly quickly after the show but there was also a little party afterwards and I just wanted to say hello to my friends and family cause I had to leave quite sharply. So when I was walking back up, you have to go through the venue to get to the party. There was still a massive queue of people queuing up to get their jackets and I had to walk through.
For the most part it was very like 'oh hi, Lewis' 'hi Lewis' so I was just waving at the people like that. Then I was walking down and there was this massive barrier that was about here (showing the height to his chest). Some woman ran towards me, there is a video of it online, and I looked terrified. She bolted, jumped across then tried to grab me and kiss me. I was like "oh stop, please don't". She kissed me right in the face, hey, fair play to you wherever you are, woman, ma'am. Yeah, she was removed from the venue after that, but it was pretty intense.
What is next in your upcoming plans?
I'll try to write a new album and it will probably not be as good as the first one. Cause let's face it I have a good album – the first album done very well, very happy so please, excited – but I don't know if I got another one in me.
It takes so long, no one tells you that. I'll try to write an album and I'll try and make it not terrible. That's what I'll try to do, but again, I can't promise anything. Yeah, it's a really good question, it's gonna be a good year; going to try to lose some weight. I'll probably want to release the first single to my second album by the end of 2020.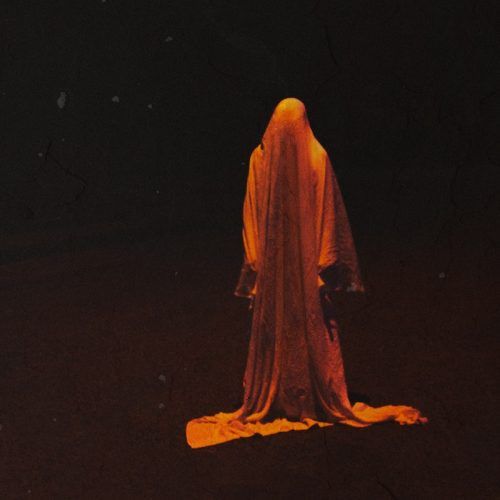 written by.
Dhakshaan
An enthusiastic writer with a keen interest in film studies, Dhakshaan Kumar is August Man Malaysia's new digital writer. He may be fresh out of uni but has penned several film scripts of various genres and even dabbled in filmmaking. The communications degree holder harbours dreams of making it big as a writer and filmmaker.