The eighth edition of the prestigious Asia's 50 Best Bars ceremony took place in Hong Kong on 18 July 2023, honouring the crème de la crème of the region's cocktail scene. Reporting live from the event, here are all the big wins and bold moments from the night — including some surprising (and some expected) awards for Kuala Lumpur.
The 2023 edition of Asia's 50 Best Bars took place at the Rosewood Hong Kong on 18 July 2023. Sponsored by Perrier and hosted in collaboration with the Hong Kong Tourism Board, the evening saw a reunion of the most influential individuals in the Asian bar industry. The list is determined by 260 bar experts across the continent.
Despite various weather warnings and the arrival of Typhoon Talim earlier in the week, buckets of rain could not hold back the celebration of bar owners, bartenders, and bar lovers. Read on for a closer look.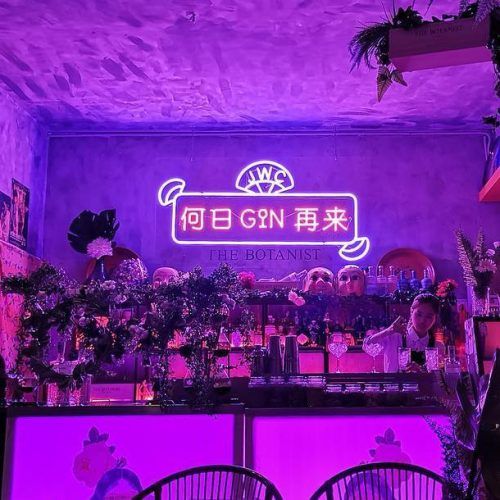 Asia's 50 Best Bars 2023
The ceremony for the Asia's 50 Best Bars 2023 ranking took place at the Rosewood Hong Kong this year. It's the first time in 21 years for the event to be hosted in Hong Kong. The 2023 editions features entries from 17 cities and 12 countries in total, including 13 new entries.
Singapore saw the highest number of entries with 11 bars in total, followed by Hong Kong, and Japan. Thailand is represented by four bars from Bangkok. In 2022, Thailand was represented by five bars. The best bar in Asia 2023
COA in Hong Kong has been crowned the best bar in Asia for 2023. Breaking a record for Asia's 50 Best, this is the third consecutive year that the Hong Kong bar has won. COA is followed by Jigger and Pony at no.2, and Bangkok's very own BKK Social Club at no. 3.
Kuala Lumpur bars on the Asia's 50 Best Bars 2023 list
Excitement was running high this week for Malaysian bar lovers, as the 51-100 ranking of the list already looked very promising. We saw two entries on this list, which means Kuala Lumpur sees a total of six bars on the top 100.
The Kuala Lumpur bars that made it to the Asia's 50 Best Bars 2023 list include Penrose (no. 50) and Bar Trigona (no. 36)—which was crowned the best bar in Malaysia.
View this post on Instagram
Special awards
As is tradition, a number of special awards went out this year, honouring key individuals and bars.
Campari One to Watch: Night Hawk, Singapore
Ketel One Sustainable Bar Award: Analogue, Singapore
Altos Bartender's Bartender: Beckaly Franks of The Pontiac, Hong Kong
Roku Industry Icon Award: Hiroyasu Kayama
Michter's Art of Hospitality Award: Sago House, Singapore
The full list
A warm congratulations to all winners on this list. Find the full ranking below, with Kuala Lumpur bars marked in boldface.
50. Penrose, Kuala Lumpur
49. Bellwood Tokyo, Tokyo (new entry)
48. The Living Room, Mumbai (new entry)
47. The Old Man, Hong Kong (re-entry)
46. Soko, Seoul (new entry)
45. High Five, Tokyo (re-entry)
44. Bee's Knees, Kyoto
43. The Public House, Taipei (new entry)
42. Native, Singapore (re-entry)
41. Vender, Tai Chung (new entry)
40. Smoke & Bitters, Sri Lanka (best bar in Sri Lanka)
39. Hope & Sesame, Guangzhou (best bar in Mainland China)
38. Copitas, Bengaluru
37. Southside Parlor, Seoul (new entry)
36. Bar Trigona, Kuala Lumpur (best bar in Malaysia)
35. Bombay Canteen, Mumbai (new entry)
34. The Curator, Manila (best bar in the Philippines)
33. Mostly Harmless, Hong Kong (new entry)
32. Stay Gold Flamingo, Singapore (new entry)
31. Quinary, Hong Kong
30. Employees Only, Singapore (re-entry)
29. Pantja, Jakarta (new entry)
28. Alice, Seoul
27. Atlas, Singapore
26. Penicillin, Hong Kong
25. Le Chamber, Seoul
24. 28 Hong Kong Street, Singapore
23. Lamp Bar, Nara
22. Mahaniyom, Bangkok (new entry, best new opening)
21. Manhattan, Singapore
20. Virtù, Tokyo (new entry)
19. The Cocktail Club, Jakarta (best bar in Indonesia)
18. Sidecar, New Delhi (best bar in India)
17. The Aubrey, Hong Kong
16. Republic, Singapore
15. Analogue, Singapore
14. The SG Club, Tokyo
13. Cham Bar, Seoul
12. Vesper, Bangkok (previously no. 19 in 2022)
11. Indulge Experimental Bistro, Taipei (best bar in Taiwan)
10. Sago House, Singapore
9. Dark Side, Hong Kong
8. Argo, Hong Kong
7. Nutmeg & Clove, Singapore
6. Tropic City, Bangkok (previously no. 17 in 2022)
5. Zest, Seoul (best bar in Korea, and highest climber from no. 48 as of last year)
4. Bar Benfiddich, Tokyo (best bar in Japan)
3. BKK Social Club, Bangkok (previously no. 10 in 2022)
2. Jigger & Pony, Singapore (best bar in Singapore)
1. COA, Hong Kong (best bar in Hong Kong)
About Asia's 50 Best Bars
Created in 2016, Asia's 50 Best Bars is designed to promote "the best and most innovative talent in the drinks industry in this region." The annual ranking is put together by a 260-member academy consisting of bartenders, bar owners, drinks writers, and cocktail aficionados over an 18-month voting window.
Find out more at 50 Best.
[Hero and Featured Image Credit: BKK Social Club]
This story first appeared on Lifestyle Asia Kuala Lumpur