 The latest addition to the Chivas portfolio, the Chivas XV is a must for any successful, high-energy celebration. It brings together the best 15-year-old malt and grain whiskies before they're selectively finished in the most prized Grande Champagne Cognac casks. Grande Champagne famously produces the finest cognacs in the world, renowned for their outstanding quality.
"At Chivas, we believe that blended is better — in life and in Scotch. Chivas XV is a whisky that successfully combines the Chivas tradition and passion for blending with a modern thirst for shared experiences. Whether you're an aficionado or a beginner, forget what you know about whisky — Chivas XV is challenging conventions as the ultimate drink to enjoy on an evening out. Now that's worthy of celebrating," said, Sandy Hyslop, director of blending at Chivas.
As the original luxury blended Scotch whisky, Chivas' belief in blending was instilled by James and John Chivas, who pioneered the art in 19th century Scotland. And now, 200 years on, Sandy has created a new innovative blend that is a uniquely refined fruity and velvety interpretation of the Chivas house style.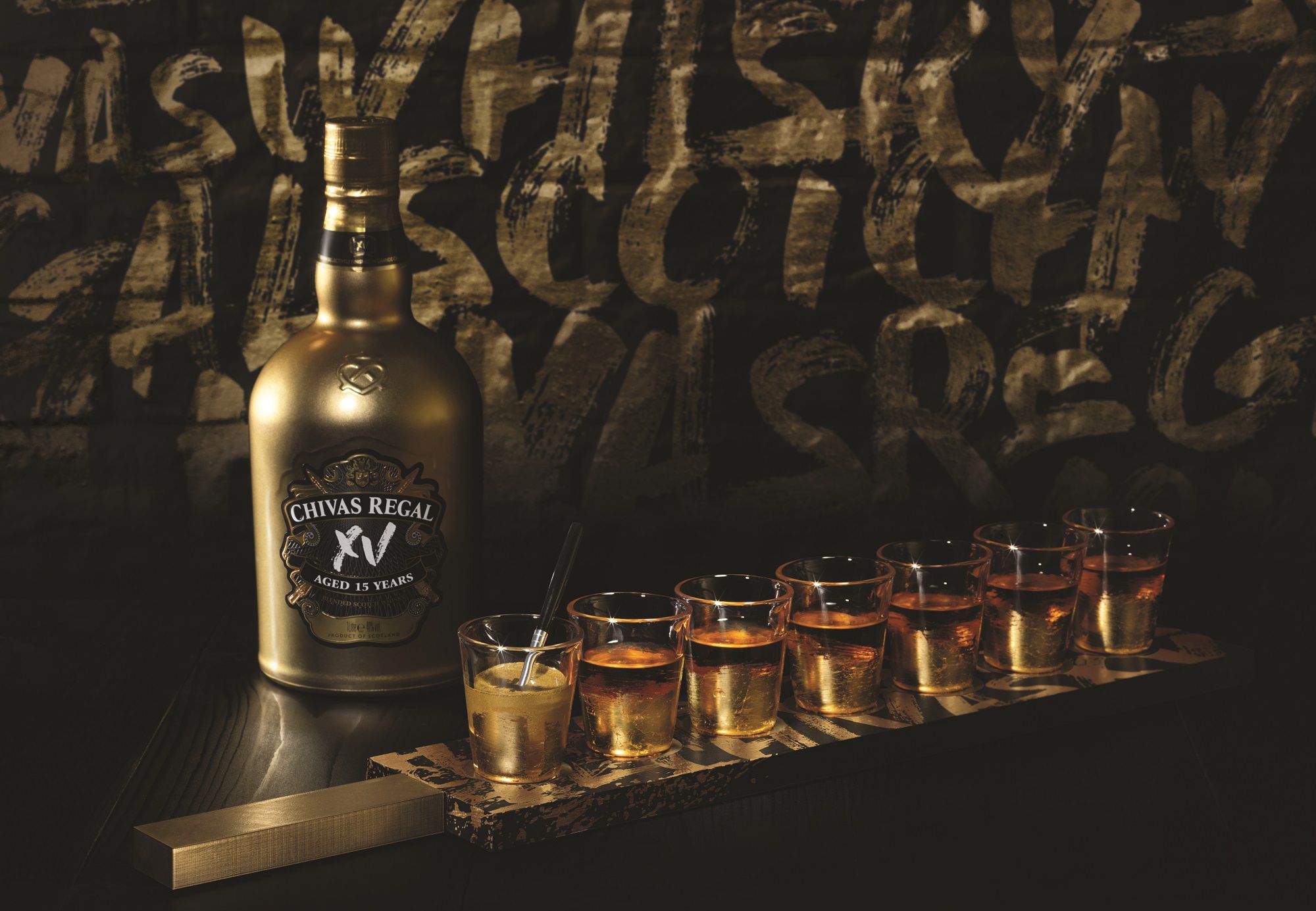 The blended Scotch whisky opens with rich and sweet aromas of marmalade, cinnamon and juicy sultanas that transform into a delicious medley of fruity flavours intermingled with butterscotch and caramel toffees. The smooth texture is perfectly rounded off with a touch of vanilla. In all, Chivas XV provides the perfect taste profile for a wide range of contemporary serving styles, encouraging whisky fans to enjoy their favourite spirit in a whole new way – from Chivas XV shots to cocktails designed to emphasise the quality and rich flavour of the whisky during high-energy celebrations.
Sure to stand out in any crowd, Chivas XV is presented in two formats, both in the same iconic bottle shape that makes Chivas whiskies recognisable around the world: a striking all-gold bottle that commands attention, and a clear bottle encased in a gold carton, making it the go-to gift for whisky lovers. Chivas Regal Malaysia is set to elevate your nightlife in spectacular style with the launch of the sequel to its award-winning blend of electronic music and theatre series – Electronic Theatrical Music (ETM) – on 9 November 2018 at Fuze Club, KL.
Reintroduced to commemorate the launch of Chivas XV, the nationwide series of events and performances will bring together talents from different artistic practices, disciplines and mediums of expression in an extravaganza of experiential events billed as ETM Immerxia 3D and ETM Live.
Activated in selected clubs across Malaysia, ETM Immerxia 3D features colourful, gravity-defying acrobats, aerialists and dancers in a 90-minute showcase of non-stop electronic musical theatre, headlined by DJ duo Sick Individuals, two of the most promising young talents in today's electronic dance music scene, who are scheduled to kick off the ETM Immerxia 3D series at the launch on 9 November 2018. In addition, ETM Immerxia 3D promises to bring immersive, interactive, tech-led show effects to Malaysia with interactive content to elevate your nights to extraordinary celebrations, through an application of animated 3D effects, light, sound, and visual projection, coupled with dazzling pyrotechnics and more, transforming your ordinary night out into an extraordinary celebration.
For those who enjoy a special blend of showmanship, energy, comedy and talent, ETM Live, to be held across bars and pubs across the country, will keep you entertained with its host – Fly FM DJ, YouTuber and dancer Dennis Yin, together with his guest stars including singer Joy Victor and DJ Nikki.
ETM Immerxia 3D and ETM Live will tour all over Kuala Lumpur, Penang and Johor Bahru from 9 November onwards