Quiet, lilting romance is expected to take centerstage in Kuala Lumpur this year, as British singer-songwriter Bruno Major has confirmed that he will be staging an upcoming show on local shores come this August!
The 34-year-old lyrical sensation, who has penned a healthy repertoire of hits that include Places We Won't Walk and Nothing, Easily, made the announcement on a string of dates on his suitably titled 'Tour of Planet Earth 2023'.
Bruno Major takes on the world
Where the Asian leg of his tour is concerned, Malaysia will mark his final stop before the commencement of his North American dates. Other Asian capitals to be included in the tour itinerary include Tokyo, Seoul, Bangkok, Manila, Singapore, and of course, Jakarta, from 8 august to 20 August.
Where Kuala Lumpur is concerned, Bruno is expected to take the stage at Zepp Kuala Lumpur, one of the city's newest live entertainment addresses located in the bustling Mitsui Shopping Park LaLaport Bukit Bintang City Centre.
Initially, he was slated to have embarked on an Asian tour back in February 2020, with the dates later rescheduled to August. Ultimately, plans for his string of performances in the region were scrapped entirely owing to circumstances relating to the global Covid-19 pandemic at the time.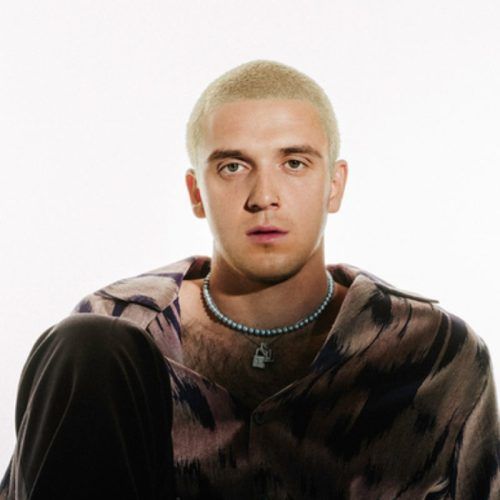 General ticket sales begin today
If you're keen on getting yourself a ticket, you'll be glad to know that general ticket sales for Bruno Major's 'Tour of Planet Earth 2023' will officially begin today, and can be purchased directly here. Prices start from MYR 258 for Platinum free-standing passes, and top out at MYR 700 for VIP passes.
As of writing, Silver seats at MYR 258 and Gold seats at MYR 298 have been sold out. This will mark Bruno's second time performing in Malaysia, following his previous live outing back in 2018 at The Bee in Publika, leaving fans spellbound with songs fresh off his 2017 debut album, A Song For Every Moon.
Most recently on 5 May, 2023, he announced the release of his latest single, We Were Never Really Friends.
'We Were Never Really Friends' is out now everywhere. I've been drunkenly singing this to people at parties for about 6 months so I must be very proud of it. pic.twitter.com/4ALXwuPcKS

— Bruno Major (@MrBrunoMajor) May 5, 2023
Hero and feature image credits: brunomajor/Instagram
This story first appeared on Lifestyle Asia Malaysia