Israel "The Last Stylebender" Adesanya has defeated Alex Pereira to reclaim his UFC Middleweight Championship belt.
A rivalry that began in 2016, when both were competing in the Chinese kickboxing promotion Glory of Heroes, Pereira was revered as the only fighter to not only knock out Adesanya, but to hold two victories over him. The story got even crazier when Pereira joined the middleweight division of the UFC, appearing as if he had followed Adesanya into the new promotion just to continue their rivalry.
As if written by Hollywood itself, Pereira fast-tracked to Championship contention in just three quick UFC fights, where he defeated the reigning champ, Israel Adesanya, to become the new middleweight title holder. In the press conference leading up to their fourth fight, Adesanya was quoted saying that he would get the job done early and compared the fight between him and Pereira akin to the movie 8 Mile. Applying his "the hunter has now become the hunted" mentality in the fight, Israel utilized information learned from his last fight for a superb game plan. Playing possum when pushed against the cage, Adesanya knew that Pereira would look to empty the tank to secure a victory — just like their first UFC match — so he kept a high guard and waited for the perfect time to plant his feet and land a quick one-two, which stunned him, followed by a heavy right that knocked Pereira out cold — four minutes and 21 seconds in the second round.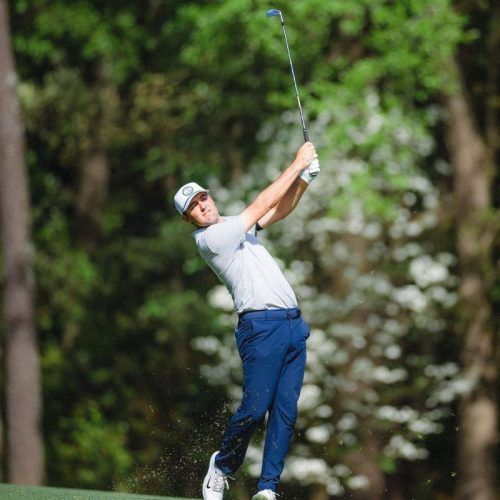 One of the toughest UFC fights for Israel Adesanya to date, the Nigerian native started his post-fight interview with an inspiring speech which can be viewed below. Other highlights from UFC 287 include Jorge Masvidal's retirement announcement after his loss to Gilbert Burns and the derailing of Raul Rosas' hype train via his loss to Christian Rodriguez.
🥶 Left him frozen like Elsa #letitgo 🎶 ⛸️✨ pic.twitter.com/YAOR63oeSM

— Israel Adesanya (@stylebender) April 9, 2023
ADESANYA GETS ONE BACK! HE KNOCKS PEREIRA OUT COLD! 😱 #UFC287 pic.twitter.com/P01reBg6je

— UFC (@ufc) April 9, 2023
It doesn't get more inspirational than THIS 🙌

Pure joy for @Stylebender #UFC287 pic.twitter.com/fVhL9HyYxH

— UFC (@ufc) April 9, 2023
Stylebender and Poatan exchange words after their latest battle 🤝

There is no sport like Mixed Martial Arts. #UFC287 pic.twitter.com/qo57Azkfbs

— UFC (@ufc) April 9, 2023
(Featured image: Jeff Bottari/Contributor via Getty Images and hero image: Derek Hall/MMA News)
This story first appeared in Lifestyle Asia Hong Kong