Starring in hit K-dramas, endorsing big names in beauty, and raising the roof of the most popular music show – ASTRO vocalist and actor Lee Dong-min has been there, done that. The star's versatility has made him a household name across the globe. And earned him quite the fortune. Here's a deep dive into Cha Eun-woo's net worth.
With the Hallyu wave having successfully swept several nations, Korean stars – from actors to pop singers – have increasingly found themselves in global headlines. Of late, the spotlight has been on the vocalist and visual member of K-pop group ASTRO as well as the lead of My ID is Gangnam Beauty, Rookie Historian Goo Hae Ryung, and True Beauty. Known as the country's 'face-genius' – a reference to his jaw-dropping good looks – he's dabbled in hosting events, endorsing several brands, and has starred in a variety of shows. He was also recently dubbed the highest-paid celebrity with a 'second job,' by a news variety show. It comes as no surprise then that Lee Dong-min, who goes by Cha Eun-woo – has an impressive net worth to his name. Here's all about it.
The net worth of Cha Eun-woo Multiple sources place Cha Eun-woo's net worth at around USD 5-12 million. That said, there are no official sources to confirm the same. Largely, this wealth is estimated to be courtesy of his role in the K-pop group ASTRO – entertainment company Fantagio's biggest source of revenue – which has had several successful concerts as well as album sales in billions every consecutive year. The actor is believed to have a net worth of about USD 50 million.
Highest-paid celebrity with a 'second job'
As per Mnet's TMI News Show, Cha Eun-woo is the highest-paid celebrity with a second job. This refers to his acting career, which includes a host of big hits and which began with a minor role in the film My Brilliant Life starring Song Hye-kyo. Later, My ID is Gangnam Beauty (2018) and True Beauty (2020) allowed him to carve a space for himself in the industry. As per Sportskeeda, he's earned USD 4.82 million via this venture.
Endorsements with luxury brands A quick peek at Cha Eun-Woo's Instagram offers insight into all the luxury brands the star endorses. This spans several verticals – sports wear, beauty, jewellery, food and beverage. A major milestone was Dior, with the brand sharing an Instagram image of the Astro star with the new anti-ageing Capture Totale serum. In a statement Dior stated, "Cha Eun-woo's healthy image, positive energy, and luxurious sensibility are in contact with the image-symbolism-oriented points pursued by Dior's representative total anti-ageing skincare line Capture Totale."
Later, the 25-year-old singer-actor dished on his association with the fashion house in an interview, attending shows in Paris and Cairo. That aside, his good looks and impeccable screen presence have also won him endorsements from Burberry, Chaumet, and Bulgari – the latter having him attend the launch of an exhibition at the Seoul Arts Centre. He has a range of sponsorship to his name as well – a definitive, lucrative source of income.
Luxury home Although not much has been revealed regarding the same, the actor-singer is believed to have invested in an elegant, luxurious penthouse in the affluent Gangnam Cheongdam-dong neighbourhood of Seoul. Reportedly, this cost about USD 4 million approx. The region is home to multiple other idols and actors and also houses SM Entertainment's current headquarters.
To give fans an insight into his solo endeavours, Cha Eun-woo has his own YouTube channel. However, his earning through this medium hasn't been estimated. When asked about successfully juggling each of these aspects of life, he noted that – as per a report by SCMP – he owed it all to his team. "Because around me there are managers, the company people, and the people I'm grateful for are with me."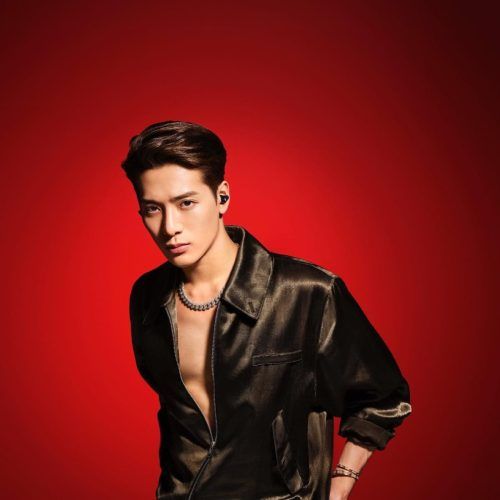 All images credits: Cha Eun-woo
This story first appeared on Lifestyle Asia India