Having shot to unprecedented fame at 14, this music wizard has grown from a teenage crush to a global star. While his music sales and hit songs justify his meteoric rise, his array of business ventures, real estate investments and luxury product endorsements indicate the enormous wealth he has amassed, both of which contribute to Justin Bieber's net worth.
Justin Drew Bieber is a Canadian singer-songwriter and record producer, born in London, Ontario, in 1994 to teen mother Pattie Mallette. From a young age, he tried his hands at drums, piano and trumpet and participated in local singing contests. Mallette shared his videos on Facebook and YouTube which soon became popular.
Out on headhunting, Bieber's now manager Scooter Braun came across the content and signed him with the Raymond Braun Media Group (RBMG). In 2008, R&B star Usher became his mentor, and the following year, his first blockbuster track "One Time" arrived. The hitmaker became a worldwide name with his debut full-length album My World 2.0 in 2010, whose song "Baby ft. Ludacris" thrust him to the industry's forefront, and the rest is history.
Bieber's successful world tours and chart-topping albums along with conjectures of his bumpy relationship with Selena Gomez and marriage with model Hailey Baldwin never cease to keep him in the news. The "Yummy" crooner enjoys a massive fan following and earns handsomely from his groovy music, brand endorsements and other business ventures.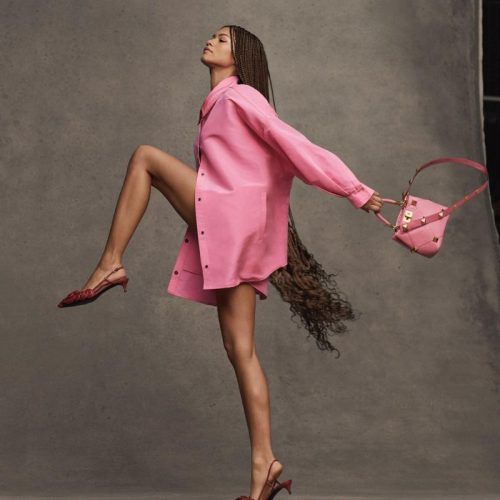 What is Justin Bieber's net worth?
Forbes list of the world's highest-paid musicians of 2013 ranked him at No. 7 with a net worth of USD 58 million. Although the figure jumped to USD 80 million the following year, he was placed at No. 6. In 2017, the publication mentioned his wealth to be USD 83.5 million. Celebrity Net Worth, as of 1 August 2023, estimates his fortune to be USD 300 million.
Justin Bieber's annual salary depends largely on album releases and concert tours, according to Parade, and the "Love Yourself" singer earns around USD 80 million per annum.
More about Justin Bieber's net worth: Sources of income and expensive assets he owns
Justin Bieber sold his song rights for USD 200 million In January 2023, the "Ghost" singer sold his 290-song back catalogue to Hipgnosis Song Capital for a whopping USD 200 million, which gave his net worth a massive boost. The deal gives the firm ownership over Bieber's share of rights to his songs released before 31 December 2021.
A venture between financial giant Blackstone and the British Hipgnosis Song Management, the Hipgnosis Song Capital also acquired original master recordings of the pop star's tracks, besides the six studio albums. Hence, the company would earn whenever any of Bieber's songs are played or streamed.
With this, Bieber joined the league of many renowned musicians, such as Bob Dylan and Bruce Springsteen, who cash out on their music, albeit much older than him.
Justin Bieber's earnings from album sales and music career From his debut extended play My World in 2009 to his last album Justice in 2021, Bieber has raked in many a hefty cheque that has not only added to his net worth but has propelled him to stardom. He surpassed Elvis Presley in 2020 to become the youngest music artist to have eight No.1 albums on the Billboard 200 chart and has sold over 70 million album units across the world.
My World EP earned a US platinum record, and his subsequent debut studio album My World 2.0, too, won a platinum record in the USA. It topped several charts in many other countries as well. According to a Chartmasters report published in 2022, the album recorded nearly 9.85 million in sales and peaked at No.1 on Billboard Top 200 chart.
In 2011, while My World 2.0. was still blasting in people's headphones, he rolled out his second full-length album Under The Mistletoe. It peaked at No.1 on the Billboard 200 right after its release. His third album Believe (2012) also received similar appreciation.
The roars of these albums continue to be heard even today. Although assigning a ballpark figure to the earnings from these albums is difficult, a 2018 Cosmopolitan report cites the Record Industry Association of America (RIAA) saying that "Justin has earned $68.5 million in digital single sales alone, not to mention $13.5 million in album sales."
Purpose, Changes and Justice
After a lull in 2013-2014, Bieber was back on the shelves with Purpose in 2015. Within a short span after its release, the album became his fifth million-selling album and was followed by an immensely successful world tour. In its first week, around 649,000 album copies were sold, and it went on to mark his sixth No. 1 on the Billboard Top 200 chart.
Five years later, the "Intentions" crooner dropped Changes and secured his seventh No.1 on the Billboard Top 200. According to Complex, it is the third-highest debut of 2020 and "earned 231,000 equivalent units in its debut week, with 126,000 coming from traditional album sales, and 101,000 accounting for SEA, or streaming equivalent albums, which equates to 135 million on-demand streams of the album's songs."
The following year, Justice was released, and it, once again, cemented his position as a global music star who was here to stay. The eighth JB album to reach the apex spot on Billboard 200, it debuted at No.1 immediately after release but dropped a spot below in the second week. However, it made a dramatic comeback shortly. Complex quotes Billboard, stating, "In its third week of release, Justice garnered 74,000 equivalent album units, 67,000 of which came from SEA units, 6,000 from album sales, and 2,000 from TEA units."
According to RIAA, Purpose is awarded 6x Multi-Platinum, My World 2.0 is awarded 4x Multi-Platinum, Believe 3x Multi-Platinum, and Under The Mistletoe and Justice are both 2x Multi-Platinum albums.
As an added catalyst to his career, Bieber signed with several renowned recording labels such as Island Records, Def Jam Records and School Boys Records, who have released these albums under their banners.
Tour income contributes to Justin Bieber's net worth
View this post on Instagram
Concerts and tours make up a sizeable fraction of Bieber's net worth. He has four major tours to his credit, all of which have been revered global events. Media reports suggest Bieber makes around USD 1 million per night on tour.
It started with the wildly sold-out My World Tour in 2010-2011. Bieber performed a setlist of 17 songs, including "Baby", Never Say Never" and "One Less Lonely Girl," across 130 shows. Reportedly, 798,690 tickets were sold in all, which Forbes states cost USD 285 on average. According to the publication, the entire event garnered a staggering USD 53.3 million in ticket sales.
The following Believe tour, held in 2012-2013, amped up the numbers and paved the way for a 'Fairytale' success. He performed more than 150 shows across continents and the electrifying concerts showed a successful star in the making. Forbes said the Believe tour garnered USD 69.9 million from 67 stops. Upon its onset, the tour put Bieber at the top of the Top Grossing Tours list, reports Billboard.
In 2016, the "Love Yourself" star set out for the acclaimed Purpose world tour 2016-2017 with over 140 shows. More than 2.85 million tickets were sold, and it became one of his highest-grossing tours with a revenue of over USD 240 million. Reportedly, the tour also saw overwhelming merchandise sales via Urban Outfitters and contributed to the net worth of Justin Bieber.
View this post on Instagram
Justin Bieber embarked on his ambitious Justice World Tour in 2022 after the COVID-19 pandemic delayed the dates. After just 49 shows in North America, Europe and Asia, the two Grammy Award-winning singer cancelled the rest of the dates in 2022 because of a rare neurological disorder (Bieber was diagnosed with Ramsay Hunt Syndrome in 2022) and to focus on mental health. Although the earning from the Justice tour is not known, it can be estimated that despite such a short runtime, Bieber earned a few million.
Earnings from other hit tracks featuring Justin Bieber
Besides creating his own industry stronghold, Bieber has featured in a number of other global chart-toppers that have plumped up his net worth.
In 2016, the world was grooved to the catchy beats of "Despacito." The single by Puerto Rico star Luis Fonsi also features Daddy Yankee and reportedly earned USD 13 million by selling 10 million copies.
Bieber has also been part of Post Malone's Stoney (2016), DJ Snake's Encore (2016) and Travis Scott's Rodeo (2015).
Documentaries and films
Bieber's Never Say Never (2011) concert documentary opened to a massive USD 29.5 million gross revenue in North America and went on to earn a smooth USD 73 million as a lifetime gross.
In 2013, his second concert film Believe plummeted at the domestic box office. According to Billboard, it raked in a meagre USD 4.5 million over its five-day opening. Reportedly, it earned around USD 32 million globally. In 2014, Bieber appeared briefly in Selena Gomez's film Behaving Badly as Prisoner. According to Box Office Mojo, the film made around USD 422,697. Justin Bieber also made a cameo in Zoolander 2 as himself. Box Office Mojo data states that the film grossed USD 56,722,693. Although his earnings are not known, it can be deduced the singer received a lucrative cheque.
Brand endorsements
View this post on Instagram
In 2014, the "Peaches" singer inked a deal with Calvin Klein and shot some stunning images for CK underwear with Lara Stone and Kate Moss. Although the official earnings are not known, reports suggest the deal ranges between USD 2 million to 4 million. Such is the success that the deal helped the brand grow its social media status and improve on followers, said WWD. Hence, the net worth of Justin Bieber got an added boost quite early.
In 2011, Bieber earned USD 12 million from a deal with OPI Nail Polish. He designed the 'One Less Lonely Girl' collection and was responsible for shipping over a million units. Just 16 at the time, this jaw-dropping deal made him one of the high-paid young celebrity endorsers. In 2010, he reportedly charged USD 3 million for endorsing the skincare brand Proactiv.
Not to mention, he has also teamed up with Vespa, Adidas, T-Mobile, Walmart and Beats By Dr Dre.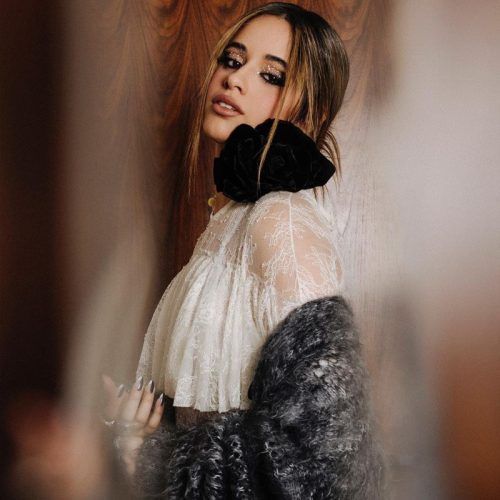 Real estate portfolio
Looks like Justin Bieber is a pro when it comes to the real estate market as well. According to Insider, at just 18, he shelled out USD 6.5 million for a home in Calabasas, California, which he sold to Khloé Kardashian for USD 7.2 million in 2014. Over the next few years, he rented condos and houses in Beverly Hills. A 2014 Realtor.com report states the musician spent USD 59,000 a month to rent a glass pad in the luxe neighbourhood. According to TMZ, it covered around 607 sq m and had six bedrooms, seven bathrooms and a garage to fit seven cars.
However, he shifted his radar to a plush North London mansion for USD 132,000 a month. Complete with a cinema hall, an indoor swimming pool and 15 bedrooms, it spoke of luxury at every turn.
Bieber took things to a whole new level when he lapped up a massive three-storied penthouse in Amsterdam for EUR 22 million (USD 24 million) in 2016. The apartment had an elevator, a butler, four bedrooms and several bathrooms.
In 2018, he crossed the pond back to California but soon after bought a grand estate in Ontario for USD 5 million, which he shares with his wife Hailey Bieber. The massive 4,08,732 sq m estate boasts a two-story wine room, heated floors, a private gym, a private equestrian stable, four bedrooms, six bathrooms, a game room, a movie theatre and a race track, too.
According to Architectural Digest, the couple continued to expand their Beverly Hills base with another house for USD 8.5 million. However, they sold it after two years and splurged USD 25 million for another LA mansion. E! News states it has seven bedrooms and 10 bathrooms, a gym, an outdoor living area and movie screens, among other amenities.
Business and NFTs Justin Bieber has proven his prowess as an entrepreneur. In 2019, he launched his own namesake clothing line Drew House with his friend and stylist Ryan Good. The online store sells hoodies, t-shirts, caps, pants and athleisure garments. Bieber also created a range of perfumes with Honorine Blanc in 2011.
The tech-savvy musician has also dipped his fingers in the crypto world with non-fungible tokens (NFTs). In 2022, he spent 500 ETH (around USD 1.3 million) for the Bored Ape NFT Bored Ape #3001 that belonged to Yuga Labs' Bored Ape Yacht Club (BAYC) collection. However, in July 2023, the exclusive ape art has dropped by 95 per cent and is valued at around USD 59,000. His collection also has a mutant ape NFT and a gummy bear NFT.
Justin Bieber's luxury cars Reportedly, Bieber has a large fleet of luxury rides that adorn his garage. A Lamborghini Aventador worth USD 450,000 is one of his priciest assets. The car was reportedly painted grey initially, followed by a red coat before Bieber gave it a mint green makeover. The Lamborghini Aventador features a robust V12 engine and a carbon fibre monocoque, making it a combination of dynamism and performance.
Another lavish beast in his fleet is a Mercedes SLS AMG worth USD 250,000. Fitted with a powerful engine to produce 571 hp, it is often the choice of vehicle for the Biebers for cruising around town.
Other expensive cars that reflect the net worth of Justin Bieber include an Audi R8 worth USD 155,000 in a custom leopard print, a Lamborghini Gallardo Spyder worth USD 209,500, a custom Rolls-Royce Wraith worth USD 330, 000 and a Mercedes Maybach S 600 worth USD 400,000.
(Hero and feature image credit: Justin Bieber/ Instagram)
This story first appeared on Lifestyle Asia Kuala Lumpur
Frequently Asked Questions (FAQs)
Question: How much is Justin Bieber's net worth?
Answer: According to 'Celebrity Net Worth,' Justin Bieber has a net worth of USD 300 million.
Question: Is Justin Bieber richer than Taylor Swift?
Answer: While Taylor Swift has a net worth of nearly USD 740 million, Bieber's net worth amounts to USD 300 million, as of 1 August 2023.
written by.
Trinetra Paul
Trinetra is an ardent foodie and bibliophile who writes about films, travel, food and lifestyle. As a writer and literature student, slam poetry and storytelling are her go to jam. When not working, Trinetra is busy looking for her next place to visit or binge-watching Instagram videos for travel inspiration.