The most important planet for love, romance, and relationships is Venus. Venus denotes love and marriage, and it rules over beauty, desire, sex, fertility, and prosperity. The importance of the Moon and Mars cannot be ruled out. The Moon rules the emotions and denotes heart and feelings. Mars rules the sex drive, sexual compatibility, passion, and energy. Compatibility among partners greatly depends on the position, element, placement, and transit of all the planets. Let us see what the love horoscope for May 2023 holds for all the zodiac signs.
The ingredients for romance and love are words, gestures, gifts, time, and physical touch; all zodiac signs express it differently. Some believe in expressing and some are very subtle in their words and gestures. Relationships, love, and affection are important to all of us. Insight as to what will make the relationship beautiful and perfect is sought by all.
Venus in astrology is the ruler of two zodiacs, Taurus, and Libra, and gets exalted in Pisces. The planet of love, beauty, relationships, and attraction Venus is transiting to Gemini, an airy sign owned by Mercury on 3 May. Venus is comfortable in its friend's house. Mercury is the prince of the solar system, and Venus gets flirty here. Jupiter arises on 3 May, giving a green signal to all auspicious ceremonies. Mercury also arises on 11 May and gets direct on 14 May. These transits are beneficial, and almost all the zodiacs will benefit from this.
This transit of Venus will bring in lots of changes in the love life of people of different zodiac signs.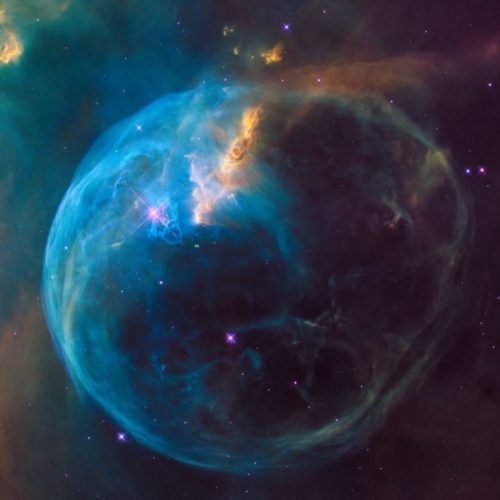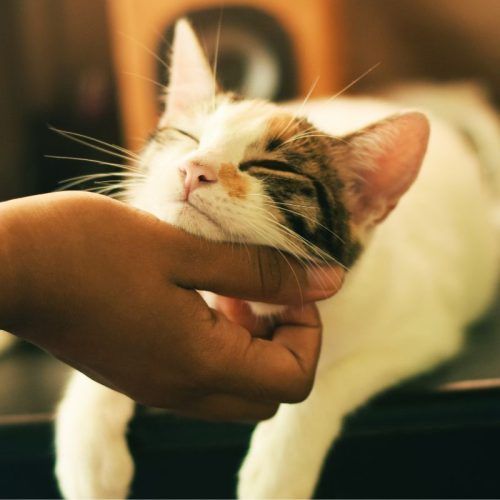 May love horoscope 2023 for all the zodiacs
Jump To / Table of Contents The love horoscope for May 2023 for the natives of this sun sign will be on the rise. They will heave a sigh of relief after the eclipse, and Jupiter coming out of combustion. Married people will rekindle the spark and strengthen their bonds of love, especially after 15 May. Love will bloom and marriage is on the card for singles. They are likely to find their soulmates. Arranged marriage is a big possibility. Nurture and cherish your relationships, keep your ego under control, and exert caution till the mid of this month. Couples desirous of having children will be blessed. Taurus natives will enjoy marital bliss. Love and romance will bloom, and harmony will prevail among partners. They need to find a balance between work and love life. Spend more time with your partners and pamper them. For people who are desirous of finding love, the beginning of the month is favourable; but do not rush into commitment. The stars foretell a nice romantic holiday and an increase in bonhomie between partners. In the second half of the month, lovers need to be cautious not to upset their partners. The natives of this zodiac sign will have a super time with their love interest with Venus the planet of love entering this sun sign. You need to be loyal to your partner and work together in building a strong bond. Singles should just enjoy themselves without commitment. You need to be very careful not to commit in haste and repent later. Gemini natives have inherent dual nature and can be very indecisive thus this is not a very good transit to choose your partner. Defer the marriage plans till you are certain. For natives of this Sun sign, this transit brings some ups and downs. Cancerains are very emotional people and this month they will feel very insecure and dependent on their partners. Singles might go through some letdowns and might feel emotionally drained and heartbroken. Defer any marriage plans you might have. Try to spend quality time with your partners and keep a balance in your relationships. Try to keep yourself calm and positively occupied and try not to have emotional outbursts. For Leo natives, May 2023 will bring mixed results. The beginning of the month might be tough for Leo natives. You need to pay attention to your partner's needs and viewpoints. Be understanding and cooperative with your partner. Try not to pick on small issues, and give space in relationships. Singles might face obstacles and hindrances in their relationship. Delays in marriage and some misunderstandings are indicated. With patience and tolerance, you can overcome obstacles and clear all misunderstandings. The love horoscope of the Virgo sun sign for May 2023 shows mixed results. These natives are balanced and tend to weigh the pros and cons before making any commitments and important decisions in life. You will strengthen love and marriage bonds in this transit. You are likely to enjoy and celebrate with your partner in the second half of the month. Natives wanting to get married should wait for some time. Try to know your partner more and develop good communication. Pamper your partner with gifts and gestures. Libra natives are ruled by the planet of love and romance, Venus. This transit will be favourable for them. Libra natives love to relax and enjoy life to the fullest. Good relations will develop between partners and you will enjoy marital bliss. Differences of the past will get resolved with your forbearance and maturity. You will be able to get harmony and understanding in your relationship. You need to be frank and open in your communication with your partner. Single Libra natives may enter into a serious love relationship, and this seems to be an excellent year for those waiting to get married. This year will help the natives to find their love mates.
08
Scorpio love horoscope Scorpio sun sign natives are secretive, reserved, and uncommunicative. You need to get expressive and communicative if you want your love bonds to grow and become stronger. Communication is the foundation of all relationships. This transit will see ups and downs and the only solution is to communicate and clarify. Your sexual gratification might be compromised in the first half of this month. You need to be open and sort out your issues with your partners. Scorpio natives should remain cautious and avoid arguments and misunderstandings amongst themselves. Singles will be disappointed in love, especially in the first half of the month.
09
Sagittarius love horoscope For Sagittarians, May 2023 will bring positive results. This will be a good month for love and romance. Couples will enjoy each other's company and strengthen their bonds of love and understanding. It's a very good time for marriage and commitment for natives who are desirous to tie the knot. Your love dreams are going to be realised soon. Good times with fun, frolic, and merrymaking are on the cards.
10
Capricorn love horoscope For Capricorn sun sign natives, this month is a mixed bag in terms of love and romance. You need to be mature and understanding. Listen to your partner to understand and not just reply. As the month progresses, things will improve. Your involvement in your work or other things might make your partner feel neglected and unhappy. Practice 'quality over quantity', if your schedule does not permit enough time, compensate it with the quality of time spent together. Make your partner feel special and communicate openly and frankly. For singles, the second half of the month will be good for romance. Marriage plans should be deferred.
11
Aquarius love horoscope This month will be good for romance for Aquarians, especially the first fortnight. You might go on a nice romantic trip and develop a great bond of love and friendship. Couples will rekindle the spark and enjoy each other's company. Singles might face some delays and obstacles if desirous of marriage. Some misunderstandings might result in stress and strain, especially in the last week. You need to be cautious and respect each other's wishes. The love horoscope for Pisces natives for May 2023 seems promising. Couples will develop a good bond and understanding. They will come closer and enjoy time together. Your relationship will improve considerably and you will enjoy a harmonious atmosphere at home. Be cordial to each other's family members. Singles are likely to find their partners and chances of marriage are good. Keep your ego under control and try to be loving and caring towards each other.