The Sun changes the zodiac sign every month, and the sign it inhabits at the time of birth is your star sign, zodiac sign or sun sign. The placement of various planets at birth defines your personality, aptitude and occurrence of events in your life. The transit of these planets in various houses and constellations, their various aspects, combustion and retrogression have different effects on all zodiac signs in the May horoscope.
May will be a month of celebration. Jupiter, the most benefic of all planets, was combusting since March 28 and will rise on April 27. This combustion was unique because the planet changed the house from Pisces to Aries in the combust state. Jupiter is comfortable in Aries, its friend's house, and after it rises it will give a green signal to auspicious ceremonies which were on hold for a month. Mercury, the planet of technology and communication, which was also combusting since April 22 and started retrograding on April 21, will arise on May 11 and will go direct from May 15. Jupiter and Mercury, both benefic planets, getting in a comfortable state will bring luck and a general state of well-being for almost all zodiac signs.
Life is always a mixed bag. Brace yourself to make the best of all situations and accept what comes your way positively.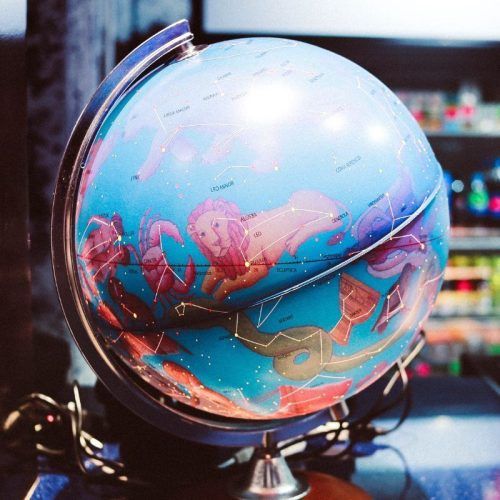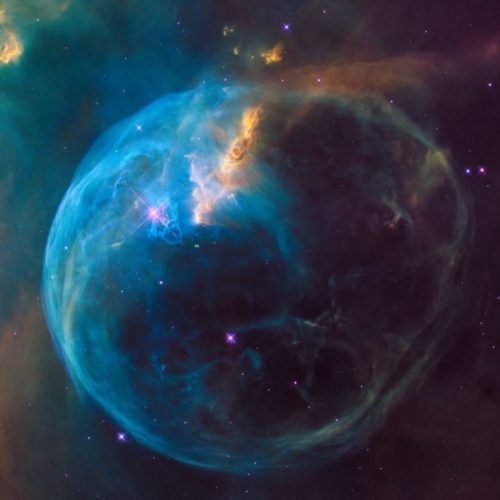 Here's the May 2023 horoscope for all zodiac signs
(Hero and feature image credits: Pexels/Cottonbro Studio)
Jump To / Table of Contents Career and Finance
For the people born under the Aries zodiac sign, May will give moderate results regarding work; there might be some work pressures and challenges. From the fifteenth of this month, some work-related progress is indicated. New prospects for jobs and businesses will enable the natives to win accolades. The expenses could be very high and profits average. This Sun sign natives need to conserve their finances early in the month and as May progresses you can expect betterment in your financial position.
Health
Arians need to look after their health; some stomach-related issues might bother you. You might feel anxious and perturbed.
Relationships
Some small issues among partners are indicated, especially at the beginning of the month. You need to be patient and adjust. Singles should defer marriage plans for some time. Try to be understanding and loving towards family members. Career and Finances
Taurus zodiac sign natives need to put in a lot of hard work this month; some delays and obstacles at work might slow down the pace and cause anxious moments. The business might be slow and profits low. Despite the hard work, your income will be lower than expected, so you should prepare yourself.
Health
You might experience unnecessary worry and insomnia. There might be some unforeseen expenses towards your health causing anxiety.
Relationships
Marital happiness will be average; couples might find the spark missing in their relationships. Singles might not find the right partner, and a lack of harmony among family members is indicated. Career and Finances
Gemini natives will get new job opportunities, and they should be alert not to let them slip away. Promotion is a big possibility and work-related abroad travel opportunities may arise which will win you accolades. Financial gains and increments are indicated, especially in the first half of the month. Some unwanted expenses and commitments might deplete your finances.
Health
You might need to take care of your health and some small issues might be bothersome. Indulge in yoga and meditation to calm you.
Relationships
Relationships among couples are slated to improve; you will strengthen the bonds of love. Singles are likely to find their partners. Family members will enjoy harmony and peace. Career and Finance
Cancer natives will have a disappointing start to May. The results you hoped and expected might not come until later. In spite of working very hard, you will face obstacles and hindrances. Stay calm and do not upset your seniors. Financially, you need to have patience as this month might not be very encouraging.
Health
You might face some minor eye and teeth problems, but your mother's health may become a cause for concern.
Relationships
Not a good time for love and romance; partners might feel neglected and lonely. People in love should be careful about their relationship, and be communicative and expressive. Some disharmony with family members is also indicated. Career and Finances
This month will be good for career and finances, for people born under this sign. Sun, the lord of this sign, will be in a very comfortable position after the April 20 eclipse and in its exalted sign till May 15 of the month. You just need to keep your ego aside and be amicable in the workplace. Do not rely too much on your colleagues. 'Do it yourself' should be the policy. If expecting an increment you are likely to get it. Business people will also make a good profit.
Health
You will enjoy good health. You will be enthusiastic and full of energy. Healthy eating with some exercise will keep you in good health.
Relationships
Good relations are indicated with your partner. You will enjoy marital bliss. If wanting to get married, this is a good time to propose. Your family will be cooperative and supportive. Career and Finances
May 2023 will get luck for Virgo natives. Your hard work will yield rich dividends. You might get a promotion or raise. Your work will be appreciated and rewarded. Students will do very well. Financial gains are indicated, but expenses will also increase, so you need to plan accordingly.
Health
Health might be shaky, but nothing major. You need to be careful when driving and pay attention to your health.
Relationships
Relationships will be average; try to avoid arguments and respect each other. Keep your communication good and do not let your ego ruin things. For singles, the advice is to stay so and not rush into commitment. Family bonds might get stretched because of ego clashes. Career and finances
Librans will do well in their careers but lack satisfaction; some delays might dampen their spirits. Business people will perform well and get good profits. Finances are likely to improve and you might be able to do some favourable investments.
Health
Good time for a health checkup. Look after your health, stay positive and keep your body hydrated. Exercising and good eating habits will go a long way.
Relationships
This is an average time for love and romance. Have patience with each other and try to give space to your partner. Avoid emotional outbursts and have patience with family and friends. Try not to use harsh words. Career and finances
There might be some lapses and errors in your work which can result in delays and missing deadlines. Scorpios need to concentrate and focus on their work. Change of place is a possibility but avoid changing the job. You need to have patience, be more committed and organised at work. Average finances indicated this month.
Health
Health will be good but the beginning of the month might bring you headaches and sleeplessness. This will get better as the month progresses.
Relationships
Marital relationships might be strained. If you are planning to get married in May, it may be better to postpone the marriage. Some strife among family members is also indicated. Do not worry, once the transit takes place, things will get sorted out.
09
Sagittarius May Horoscope Career and Finances
May will be very promising for Sagittarius natives. Promotion and increase in finances for the working class as well as business people indicated. The desires relating to career are going to get fulfilled. If going abroad for business, it will be very rewarding. Wealth will grow and you might be able to make good investments.
Health
Robust health indicated. You will be full of energy and gusto. There will be happiness and positivity in your outlook.
Relationships
May will be a good month for all relationships. Married couples will enjoy marital bliss. Those in love will enjoy bonhomie and happiness with their partners and might tie the knot. Children will perform well and will be a source of happiness. Peace and harmony will prevail among friends and family.
10
Capricorn May Horoscope Career and Finance
For natives born under this Capricorn zodiac sign, May 2023 will get mixed results. They can get opportunities to travel abroad after the 15th of the month, which will be fruitful and earn you respect. Income will be good, but expenses will be high.
Health
Health will have minor ups and downs where you are concerned. Elders in the family might suffer ill health due to which you might face anxiety and extra expenses.
Relationships
Not a very good month for lovers, arguments, disharmony, and misunderstandings indicated. Try to keep the communication clear and try to stay away from arguments. Some differences and unpleasantness can occur in the family.
11
Aquarius May Horoscope Career and finances
At the beginning of the month, good career opportunities will come for Aquarians and they will enjoy good work-related benefits. After May 15, things might become challenging and desired results might not come. Do not sign any deeds related to work and business and, if you must, do it before the fifteenth. Finances will be okay, but you will have to control the expenses.
Health
The latter half of the month might bring some uneasiness and chest-related issues. You need to mind the P's and Q's relating to health.
Relationships
For married people, it is advisable to stay away from arguments and avoid all confrontations. For people in love, you need to be sure before proposing. Good time with siblings indicated. Career and Finances
Pisces sun sign will face high work pressure, and disharmony with colleagues indicated; the beginning of the month might be stressful for you. Do not lose your cool, have patience and work towards your goal diligently. Business people might find this month challenging and may incur some losses. Finances will be okay, but expenses will be very high causing anxiety to Pisceans.
Health
Pisces zodiac sign native might face cold and cough problems, and some leg and joint pains are also indicated. You need to keep yourself mentally positive and stress-free.
Relationships
This sun sign's natives need to avoid arguments and try to develop harmony in relationships. Singles should stay away from commitment. Make an extra effort with family and friends. Be adjustable, compromising and flexible.
written by.
Deepa Kochhar
Deepa is a practising Tarot card reader and astrologer. A science graduate, and Jyotish post-Visharad from the Indian Council of Astrological Sciences (ICAS), she taught tarot and astrology at he alma mater for six years and now teaches students online in India and globally. She has participated in numerous seminars and conferences and her articles have been published in 'Smriti' and 'Lifestyle Asia'. She enjoys playing golf and travelling.