Malaysia is home to some of the richest billionaires in Asia. The diversified business interests of Malaysian billionaires span everything — from retail and palm oil to manufacturing and telecommunications.
In 2021, the Malaysian government outlined its plan to become a developed country by 2025. Despite the COVID-19 pandemic, Forbes noted that Malaysia's economy grew 5 percent in the first quarter of 2022, owing to domestic demand.
However, when Forbes released its annual list of 'Malaysia's 50 Richest' in June 2022, the publication estimated that the combined wealth of the 50 was down 10 percent from a year ago to USD 80.5 billion.
Yet, a total of 19 business tycoons in Malaysia were still listed as billionaires, with Robert Kuok taking the top spot. However, there are no women billionaires among the 19, unlike Hong Kong, which has several billionaire women, including Kwong Siu-hing and Lam Wai Ying, making it annually on Forbes' list.
Though the 2023 list is yet to be released, a look at the real-time net worth of the top Malaysian billionaires reveals that, even though some may have lost a few million in between, their billionaire status remains unchanged.
A notable absence would be Teh Hong Piow, who was among the 10 richest persons in Malaysia with a net worth of USD 5.7 billion on Forbes' 2022 list. He passed away in December 2022.
Here are the richest Malaysian billionaires and how they built their fortune
Robert Kuok Company: Kuok Group
Net worth: USD 12.2 billion
Robert Kuok (pictured, centre) is 99 years old and has been the richest Malaysian businessman for a long time. He studied at Raffles College (now the National University of Singapore) in Singapore before World War II, where he became friends with Lee Kuan Yew, the future Prime Minister of Singapore.
Following the war, Kuok started his rise in the world of business trading rice, sugar, and wheat flour in Johor Bahru with his company Kuok Brothers in 1949. Years later, Kuok Brothers became what is now the Kuok Group, and has a presence in real estate, hotels and commodities.
Kuok was so successful in his sugar business in the early years that he once controlled 10 percent of the world's sugar trade, earning the nickname "the Sugar King of Asia." Today, much of his wealth is because of his stake in Wilmar International — the world's largest listed palm oil refiner, which was founded by Kuok's nephew, Kuok Khoon Hong.
However, his best-known business is the Shangri-La Hotels and Resorts, a chain he started in Singapore in 1971, which had its 100th hotel opened in Xiamen in China in 2017.
Kuok moved to Hong Kong in 1973, where he has remained ever since. He founded Kerry Properties as his company's office in Hong Kong. The company is now run by his youngest son, Kuok Khoon Hua. He owned the South China Morning Post (SCMP) for close to 23 years before selling it to Jack Ma's Alibaba Group for USD 266 million in 2016. As for the luxury rides he may have in his possession, it is widely believed that Kuok is the owner of History Supreme — the world's most expensive yacht.
Kuok is also a philanthropist. He has been supporting causes aimed at fighting poverty and made efforts to boost education through the Kuok Foundation since 1970.
Quek Leng Chan Company: Hong Leong Company
Net worth: 6.6 billion
Quek Leng Chan co-founded the Hong Leong Company in Malaysia in 1963 as a building materials trading company. He was the second-richest man on Forbes' list of Malaysian billionaires in 2022, with an estimated wealth of USD 10.1 billion.
The privately held company, which he leads as executive chairman, today has 13 listed companies under it and employs around 35,000. It has expanded into the businesses of food, property and finance.
One of its main businesses is Hong Leong Bank, which is Malaysia's fourth-largest banking group by market capital and fifth-largest by assets.
Quek is a former barrister-at-law from Middle Temple, London. His cousin, the billionaire Kwek Leng Beng, is the chairperson of the Hong Leong Group in Singapore.
Koon Poh Keong & siblings
Company: Press Metal
Net worth: USD 6.2 billion (in 2022)
Koon Poh Keong founded Press Metal as a local aluminium extrusion company in 1986 with his four brothers. They began their enterprise with a rented factory in Puchong in Malaysia's Selangor state. By 1999, it had established operations in Europe, the UK, Australia and New Zealand and is today present in China and the Americas.
As South East Asia's largest integrated aluminium producer, its supplies are used by manufacturers of high-speed trains, food and beverage brands, and technology behemoths.
A Bachelor of Engineering from the University of Oklahoma, Koon today serves as the group's CEO. One of his brothers, Koon Poh Ming, is its vice chairman.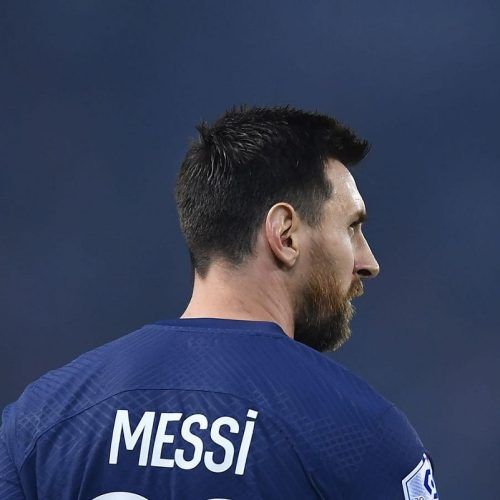 Ananda Krishnan Company: Usaha Tegas
Net worth: USD 5.2 billion
Ananda Krishnan is a Malaysian Tamil businessman and a prominent Asian billionaire who ranked #4 on the list of Forbes' richest people in the country in 2022. At the time, his estimated net worth was USD 5 billion.
Krishnan graduated with an honours degree in political science, and he later earned a Master's in Business Administration from Harvard Business School.
He founded the investment holding company Usaha Tegas in 1984. Through it, Krishnan holds stakes in oilfield services provider Bumi Armada, telecom major Maxis, satellite operator MEASAT and media firm Astro Malaysia Holdings.
He is also known in India for his USD 7-billion investment in telecom company Aircel. However, the company went bankrupt in 2018.
In 2017, he launched Yu Cai Foundation (YCF) which said in a statement that it aims "to enable deserving students to achieve the fullest potential of their academic and vocational goals through education." His other philanthropic foundations are Yayasan DayaDiri (YDD) and Malaysian Community and Education Foundation (MCEF).
Lee Yeow Chor & Yeow Seng Company: IOI Group
Net worth: USD 4.4 billion
The two brothers are at the helm of affairs at the palm oil and property conglomerate IOI Group, which was founded by their father, Lee Shin Cheng. The brothers inherited the empire following Lee's death in 2019.
Lee Yeow Chor, the older of the two brothers, is the group managing director and CEO of the business and the chairman of the Malaysian Palm Oil Association. Yeow Seng, on the other hand, was the CEO of IOI Properties until 2020. He is now on the board of the IOI Group as a non-independent, non-executive director.
Both brothers completed their LLB from King's College, London. While Lee Yeow Chor also earned a Postgraduate Diploma in Finance and Accounting from the London School of Economics, Yeow Seng is a barrister-at-law from the Bar of England & Wales, Inner Temple. He is married to Malaysia's former Environment Minister Yeo Bee Yin.
In 2022, the combined net worth of Lee Yeow Chor and Yeow Seng was estimated at USD 4.8 billion.
Dr. Chen Lip Keong Company: NagaCorp and Karambunai
Net worth: USD 2.8 billion
Dr. Chen (pictured, centre) is unlike other billionaire businessmen in Malaysia. He is a qualified medical doctor. He completed his MBBS from Universiti Malaya and subsequently worked as a practitioner at the Kuala Lumpur General Hospital before entering the world of business.
His company tried exploring oil in Cambodia but won a contract to operate a casino in Phnom Penh in 1994. That casino, NagaWorld, eventually built Chen's fortune. NagaWorld is Cambodia's first casino and has a licence to operate till 2065. It has a guaranteed monopoly within a 200-km radius of Phnom Penh till 2045, effectively meaning that it will be the only casino company in the Cambodian capital until the period expires.
NagaWorld is the largest casino resort in the Mekong region and has contributed to Cambodia's tourism economy.
Its parent company, NagaCorp, was listed on the Hong Kong Stock Exchange in 2006, becoming the first casino company and the first with operations in Cambodia to do so.
Chen is the controlling shareholder and senior CEO of NagaCorp. In 2017, he invested USD 369 million of his own money to open Naga2, an entertainment complex connected to NagaWorld through the underground mall named NagaCity Walk.
Additionally, NagaCorp started its first overseas project in Vladivostok, Russia — Primorsky Entertainment Resort City. However, it suspended its development indefinitely in March 2022, citing "uncertainties."
Other than NagaCorp, Chen also has a 73.41 percent controlling stake in Malaysia-listed property developer and hospitality company Karambunai Corporation Bhd's (KCB), which runs an eponymous resort in Sabah.
As a philanthropist, Chen was in the news for donating millions to help Cambodia procure vaccines in its battle against COVID-19. In 2021, he donated around USD 5 million to Singapore's Rare Disease Fund, which supports patients in the city-state suffering from rare diseases.
Lim Kok Thay Company: Genting Group
Net worth: USD 2.4 billion
Lim Kok Thay is the chairman and CEO of Genting, a Malaysian company renowned for its businesses and luxury brands in the leisure and hospitality sector. He was also the chairman and CEO of Genting Hong Kong, Asia's largest cruise operator, until his resignation in January 2022, after the company filed for liquidation because of losses caused by the pandemic.
Nevertheless, Lim remained on Forbes' list of the richest Malaysian billionaires with a net worth of USD 2.35 billion in 2022.
Lim's father, the late Lim Goh Tong, founded the Genting Group in 1965. Besides leisure and hospitality, it has businesses in oil palm plantations, power generation, oil and gas, property development, life sciences and biotechnology activities.
The group comprises Genting and its listed and unlisted companies Genting Malaysia, Genting Plantations and Genting Singapore, Genting Energy and Resorts World Las Vegas. In the world of luxury, it has premier brands such as Resorts World, Genting Grand, Genting Club, Crockfords and Maxims.
Lim Kok Thay, who holds a Bachelor of Science degree in Civil Engineering from the University of London and completed a management programme from the Harvard Business School, has been at the helm of the group since his father retired in 2003. According to Forbes, his assets also include Empire Resorts, the parent company of loss-making Resorts World Catskills.
Tan Yu Yeh and Yu Wei
Company: Mr D.I.Y. Group
Net worth: USD 2.4 billion (in 2022)
Tan Yu Yeh and Yu Wei are brothers. They founded the retail chain Mr D.I.Y. Group in 2005. When Mr D.I.Y. Group was listed on the Malaysian stock exchange in October 2020, both brothers became billionaires.
Today, Mr D.I.Y. has a presence in Malaysia and Brunei with 900 stores. Its stores sell products primarily in 10 categories, including toys, stationery, car accessories, electrical items, and computer and mobile accessories. Additionally, the company has an e-commerce site, which it started in 2017.
Tan Yu Yeh earned a degree in physics from Universiti Malaya and worked as an engineer. He later served as a remisier before launching his company. His brother was involved in the wholesale business of products from China. The younger Tan has been overseeing procurement and logistics for Mr D.I.Y. Group since 2011.
Lau Cho Kun
Company: Hap Seng Consolidated Berhad (HSCB)
Net worth: USD 1.7 billion
Lau is the largest shareholder in HSCB, which has diversified interests in six core businesses — automotive, building materials, credit financing, trading, plantation, and property investment and development.
Lau was worth USD 2 billion in 2022 when he was placed on Forbes' list of Malaysian billionaires. Despite what appears to be a drop of around USD 300 million in his fortune, he would still find a place among the top 10 billionaires from Malaysia.
His holding in HSCB is through Gek Poh Holdings and investment arm Lei Shing Hong. Gek Poh Holdings was founded by Lau's uncle, Lau Gek Poh. Lei Shing Hong, on the other hand, is a Hong Kong-based privately held company, which runs Mercedes-Benz dealerships in Asia and Europe.
Lau's son-in-law is Yaw Chee Ming, the CEO of Samling Strategic and himself one of the richest persons in Malaysia.
Kuan Kam Hon & Family Company: Hartalega Holdings
Net worth: USD 1.9 billion (in 2022)
Widely respected as one of the biggest self-made Malaysian billionaires, Kuan Kam Hon is a high school dropout who took his first steps in the world of business with his father's real estate company in 1969.
In 1978, Kuan started his own company, Timol Weaving, which made woven labels and badges. Ten years later, he founded Hartalega Holdings to manufacture rubber gloves for the medical industry during the AIDS epidemic.
Kuan's billion-dollar fortune is because of the massive success of Hartalega Holdings as Malaysia's rubber glove maker. The company created the world's first lightweight nitrile gloves in 2005. Today, with an estimated production capacity of 44 billion pieces per year, the company is the world's largest producer of nitrile gloves. Products made by Hartalega Holdings are exported to over 40 countries across continents.
Stocks of the company more than doubled during the pandemic in 2020, before dropping the following year.
Kuan serves as the chairman of the company. His two sons, Kuan Mun Leong and Kuan Mun Keng, handle the operations.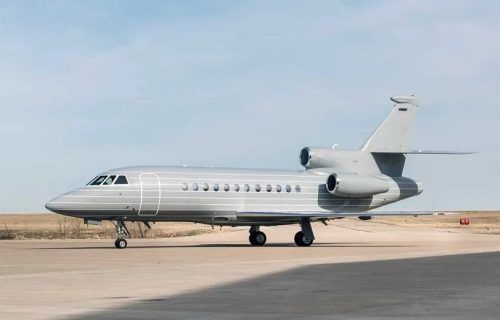 (All figures in real-time unless otherwise mentioned.)
(Main and Featured images: Josh Ye/South China Morning Post via Getty Images)
This story first appeared in Prestige Online Malaysia
written by.
Manas Sen Gupta
Manas enjoys reading detective fiction and writing about anything that interests him. When not doing either of the two, he checks Instagram for the latest posts by travellers. Winter is his favourite season and he can happily eat a bowl of noodles any time of the day.