Being the most followed woman on Instagram is not an easy feat and this pop star has done it a number of times. With the news of Selena Gomez breaking records, stirring the global entertainment industry and, well, the new rumours that she's dating former One Direction singer Zayn Malik, it would be interesting to know more about her. Singer, songwriter, actor, executive producer and entrepreneur, Gomez wears many hats and now the Only Murders in the Building star has taken her social media game a notch higher. She started as a Disney star at a young age and is the owner of the makeup brand, Rare Beauty. Her performing career and other ventures have indeed added immensely to her net worth.
And, despite being in the news recently for her alleged relationship with Zayn or the ongoing drama between Selena Gomez and Hailey Bieber, a comparison of their career trajectories, net worth and personal lives, the American singer has shown that she is a rightful star and is here to stay.
Selena Gomez's net worth, expensive assets and career
What is Selena Gomez's net worth?
According to Celebrity Net Worth, Selena Gomez's net worth stands at an estimated USD 95 million. Cosmopolitan mentions that it was as early as 2013 when her fortune touched the USD 10 million mark and she reached USD 18 million in 2015. In the next three years, her net worth was reported to be USD 60 million.
Selena Gomez's earnings from Instagram posts
Selena Gomez posted a series of heartwarming photos on Instagram after reaching the 400-million-followers mark which she captioned, "Wishing I could hug all 400 million of you." This is a major step up from her 367 million followers in January 2023.
She took the title of being the most followed woman on Meta's photo-sharing platform from Kylie Jenner, who follows closely behind with over 383 million followers. Currently, Gomez is the third-most followed celebrity on Instagram, behind Cristiano Ronaldo and Lionel Messi, with over 562 million and 442 million followers, respectively.
The "Look at Her Now" star had worn the crown of being the woman with the highest number of followers previously as well in 2019, after which singer Ariana Grande and then Jenner took over.
With such a large fan following, it is not surprising that Selena Gomez's salary from each sponsored Instagram post will also be quite high. According to The Richest, she makes anywhere between USD 80,000 to USD 1.6 million per post. This contributes heavily to Selena Gomez's net worth.
Selena Gomez's music career earnings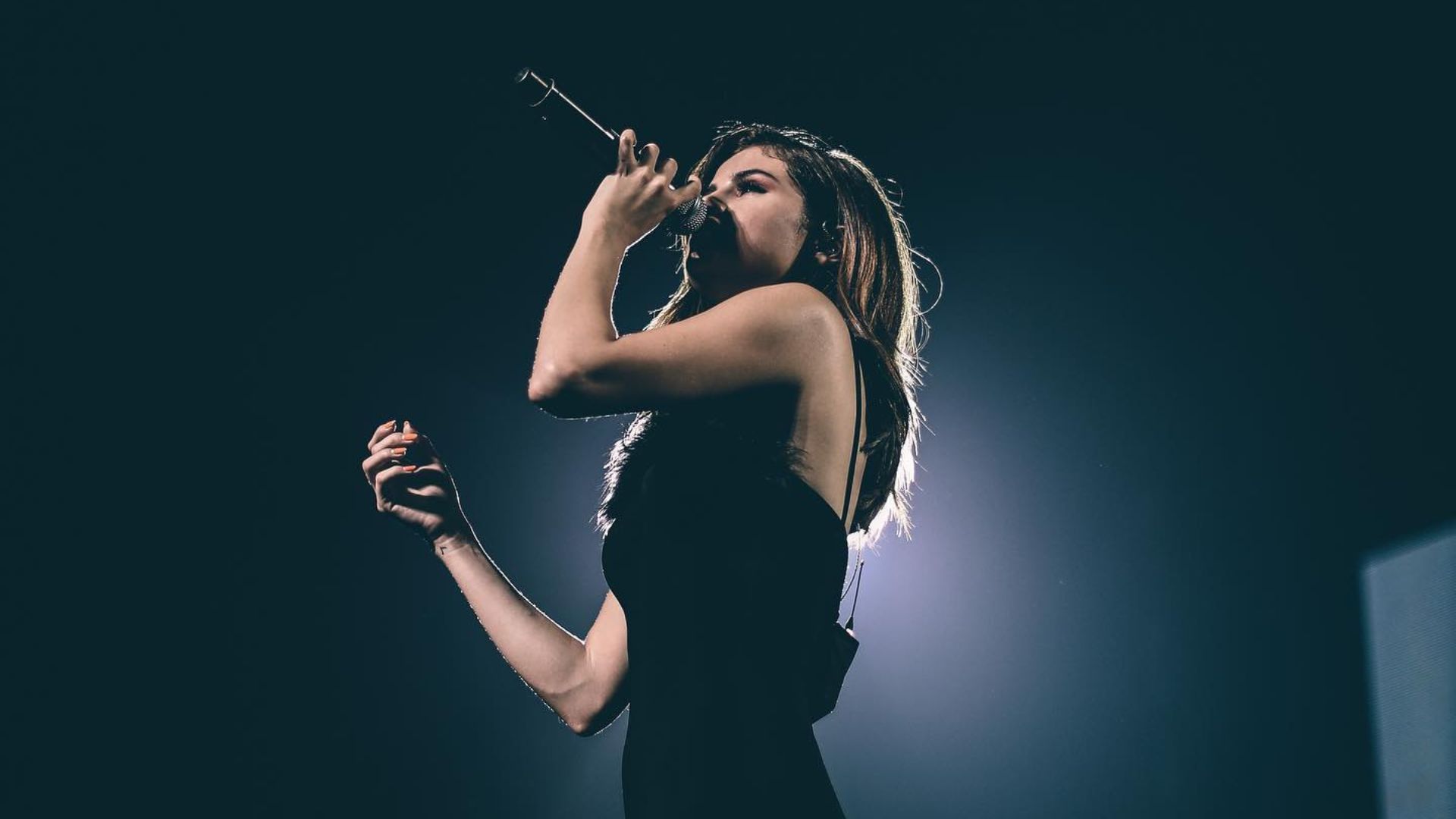 Gomez derives a major portion of her net worth from her immensely successful solo music career as a leading singer and performer.
As a prelude to her debut solo album Stars Dance in 2013, Gomez released the hit single track "Come & Get It." Right after it, the album peaked at No. 1 on the Billboard 200 chart and the subsequent Stars Dance tour reportedly amassed over USD 20.3 million the same year.
In 2015, the "Calm Down" star rolled out her second album Revival, and the subsequent Revival tour in the following year grossed over USD 35 million. By 2020, Gomez was riding high on the success of her third studio album Rare. It sold over 1,17,000 units in its first week and took her to the top of the Billboard 200 chart for the third time. In 2019, Gomez's hit track "Lose To Love Me" soared to the apex position on the Billboard Hot 100 chart and created waves for its deeply personal note to the end of her tumultuous relationship with Justin Bieber.
The "My Mind & Me" singer makes a staggering wealth from her tours and concerts but her record sales also account for a huge figure. As per Parade, it stands at USD 16 million over the course of Gomez's career. However, unlike her close friend Taylor Swift who recently started the Eras tour, Gomez doesn't tour much.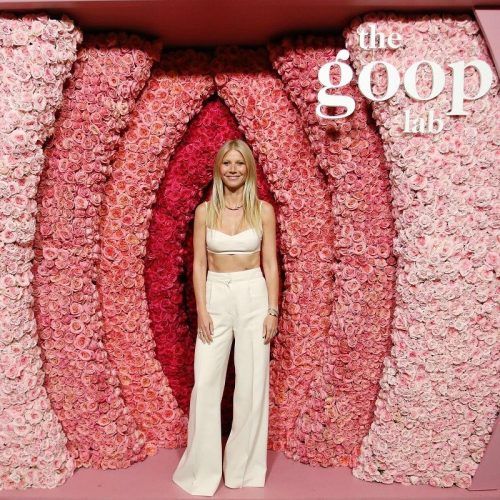 Earnings from acting career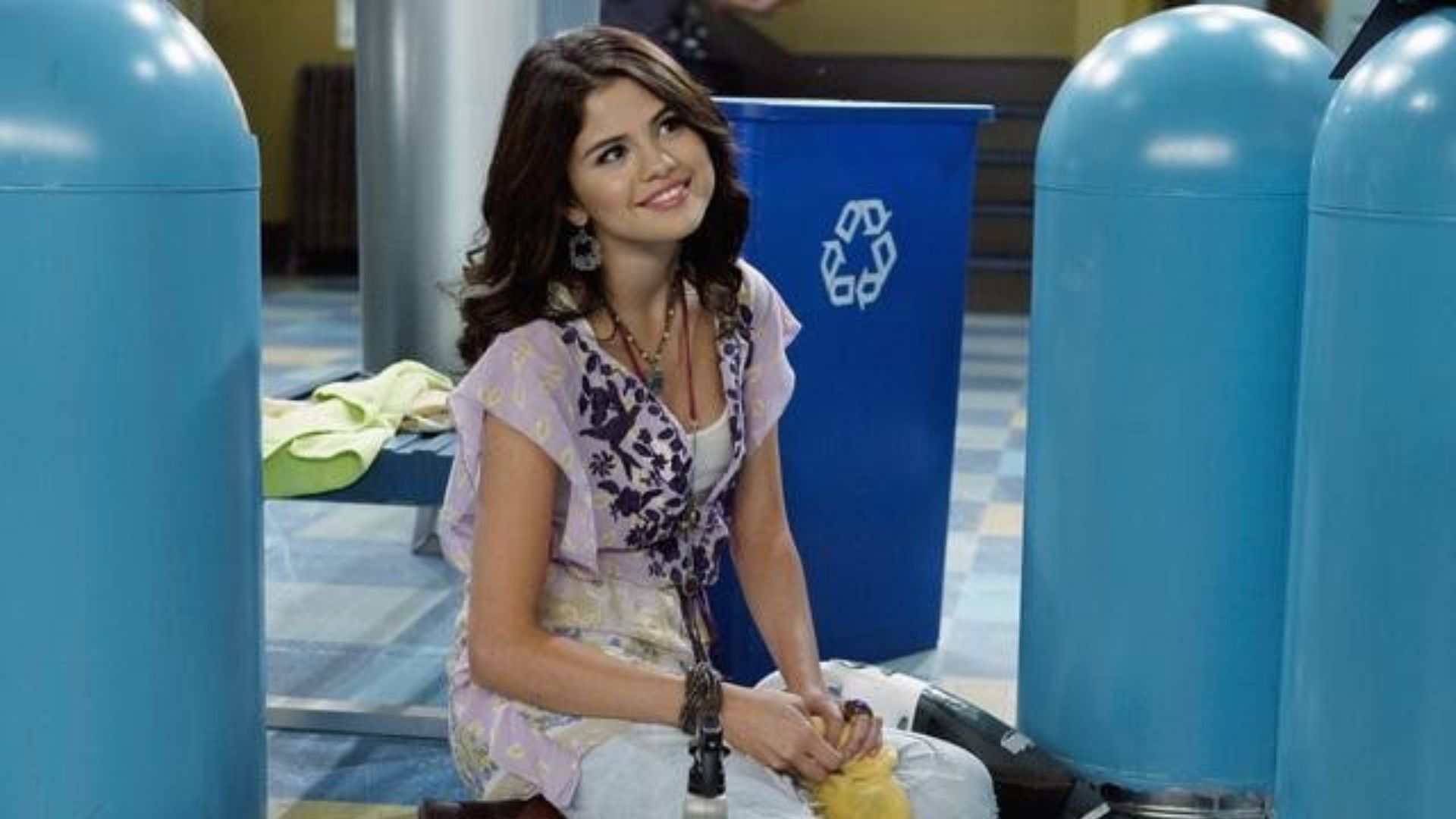 Besides being a music icon, Selena Gomez is also a prolific actor and has been a famous child star from very early on, which has aided in making a grand net worth.
At seven, Gomez starred in the popular American sitcom Barney & Friends (2001) with Demi Lovato on Disney Channel. Parade mentions that as a child actor, she was reportedly paid USD 3,000 per episode which makes it a total of USD 39,000 for 13 episodes. She also appeared on other popular shows such as The Suite Life of Zack and Cody in 2006 and Hannah Montana featuring Mylie Cyrus in 2007.
However, it was with Disney's Wizards of Waverly Place that she got her big break. She reportedly earned nearly USD 30,000 per episode. Around 106 episodes were telecasted which implies Gomez made over USD 3 million.
In 2021, she starred in the Hulu original series, Only Murders in the Building, with Martin Short and Steve Martin. Besides coming on board as an actor, Gomez also served as its executive producer. Although her earnings are not known publicly, as per Variety, both her co-stars were paid USD 6,00,000 per episode. Hence, it can be deduced that she took a handsome amount as well. The amount is sure to see a hike as the show has received a go-ahead for a third season as well.
As part of her movie career, Selena Gomez earns quite well through her production company and has served as executive producer for the hit Netflix series 13 Reasons Why (2017) and Hotel Transylvania: Transformania (2022). She also voiced the vampire Mavis throughout the film franchise.
Some of Gomez's other major titles include Another Cinderella Story (2008) and Selena + Chef (2020) on HBO Max.
Earnings from her makeup brand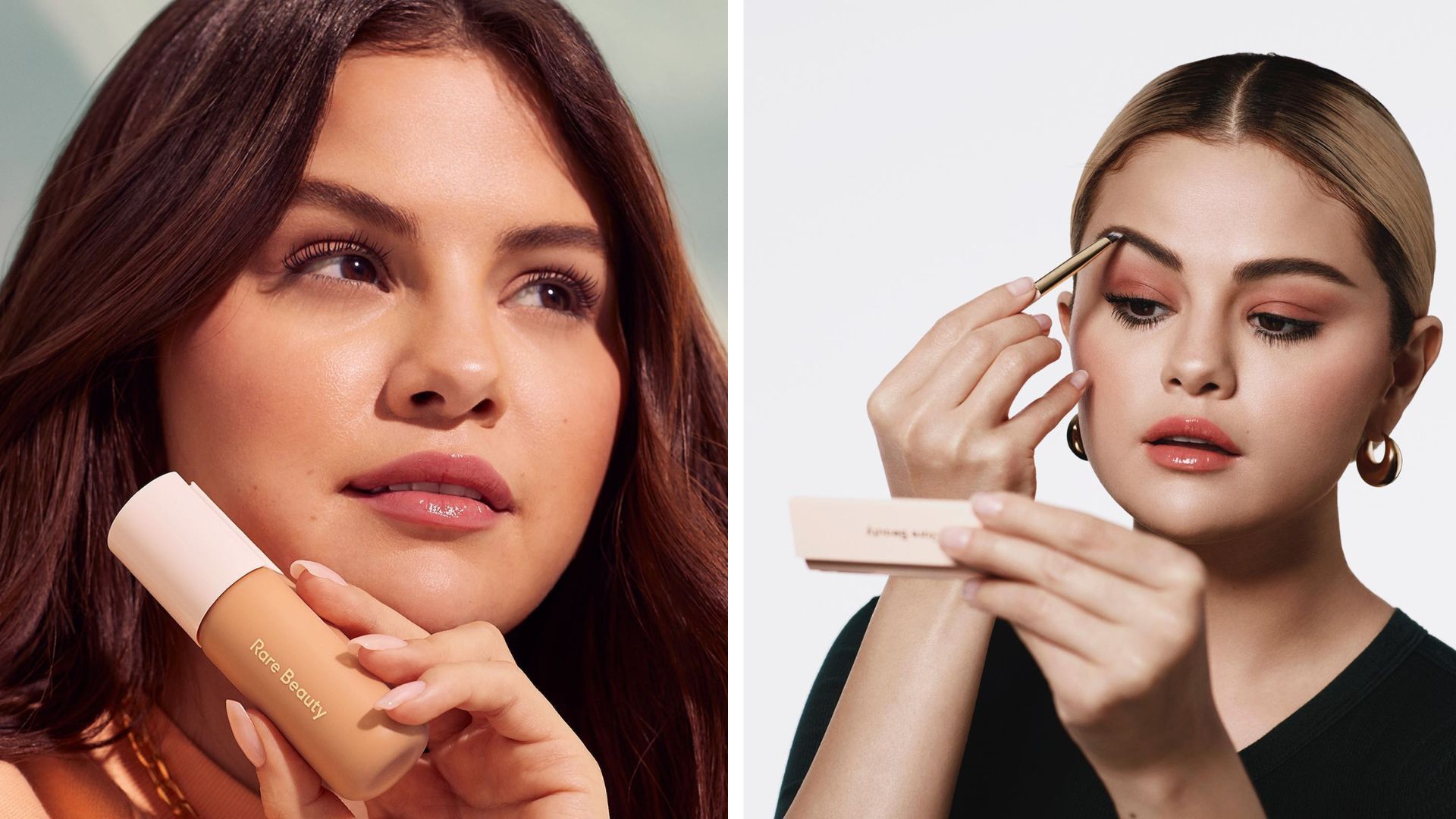 As an established entrepreneur, Gomez is the proud owner of a premium makeup line Rare Beauty. The vegan and cruelty-free label was launched in 2020, and since then it has seen an upward graph. By 2021, it had already generated a revenue of USD 60 million and was ranked among the best celebrity-founded makeup brands in 2022 by SheKnows.
Creamy liquid blushes, foundations with a vast skin tone, highlighters and other products make it one of the favourite beauty labels of the time. As part of its positive impact effort, Rare Beauty donates 1 per cent of its sales to the Rare Impact Fund which works in the domain of mental health services.
Lucrative brand endorsements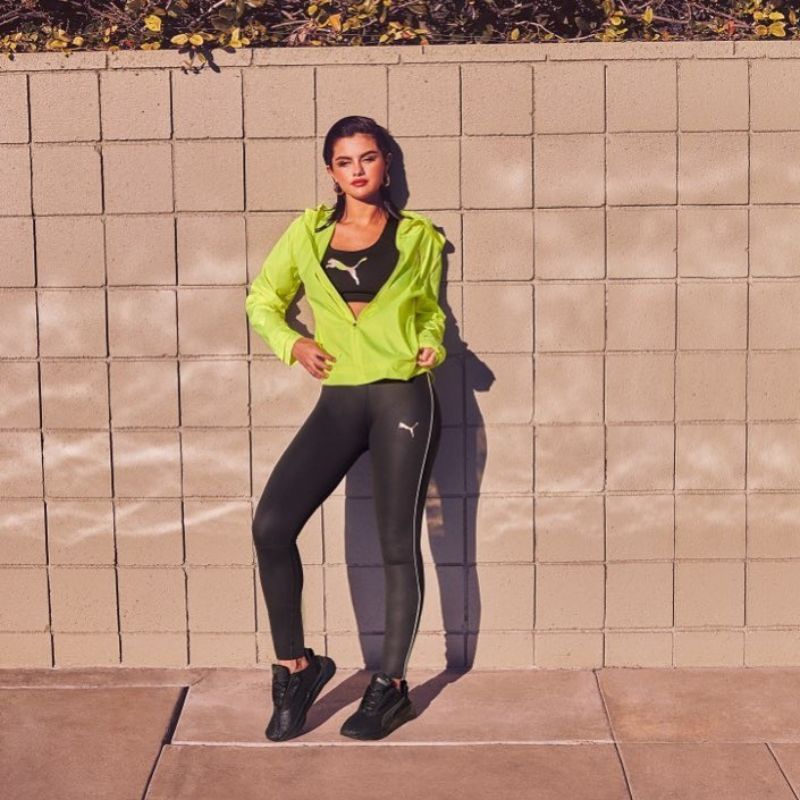 In 2017, the "Same Old Love" singer inked a two-year deal with sportswear giant PUMA which became one of her most profitable brand endorsements as she made a whopping USD 30 million.
One of her other successful brand partnerships was with Coach in 2016, where she was paid USD 10 million. In 2018, she wore a white Coach gown to the Met Gala but her overly done tan makeup garnered mixed reviews.
In 2020, Gomez became part-owner of New York's ice cream brand Serendipity and even launched her own flavour — Gomez's Cookies & Cream Remix. The news perfectly coincided with the release of her song "Ice Cream" with the K-Pop group BLACKPINK.
Selena Gomez has also worked with Pantene and was reportedly paid USD 3 million for appearing in its advertisements.
Expensive assets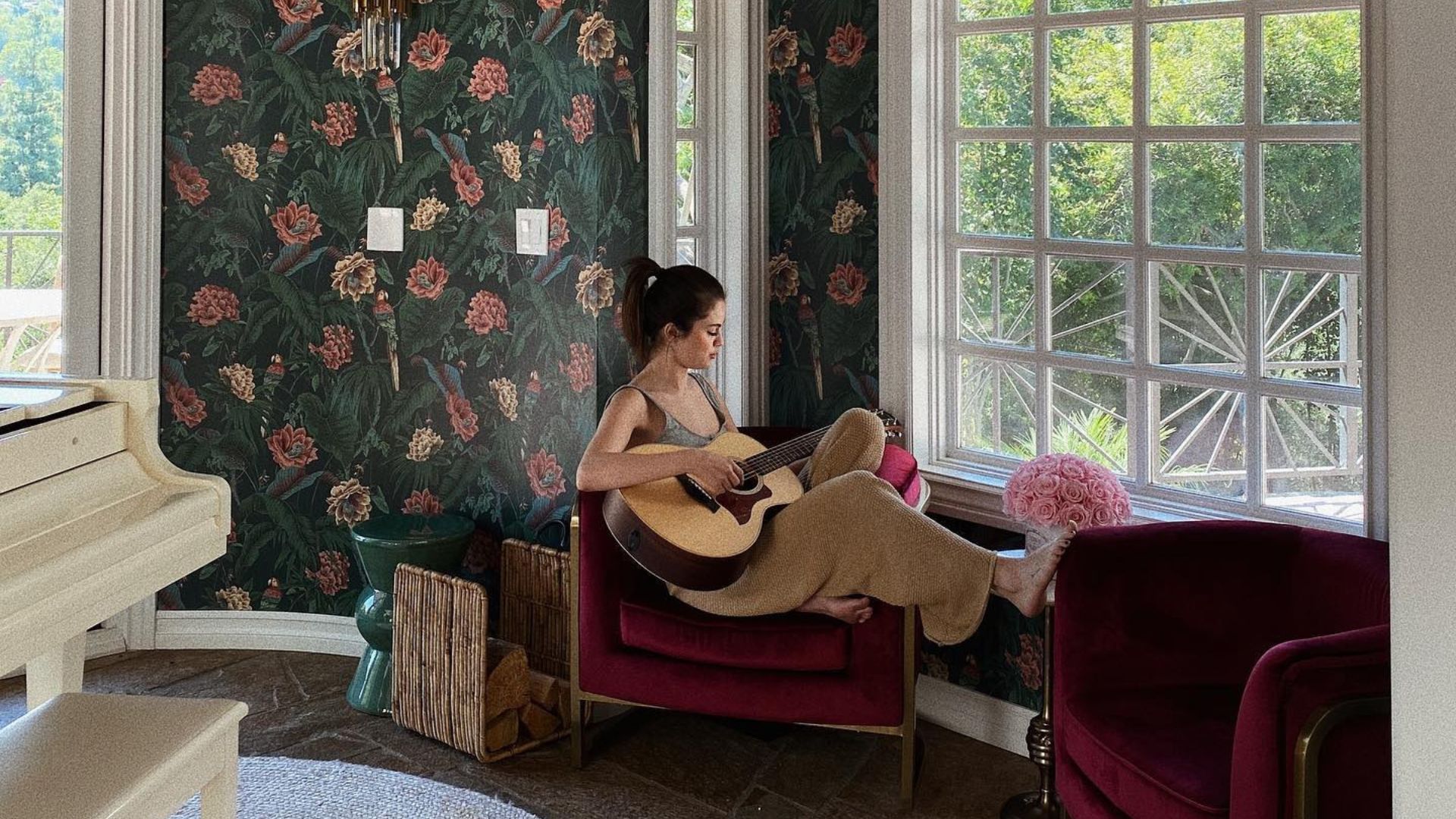 Selena Gomez has a penchant for real estate and aesthetic homes. In 2020, she moved into a dreamy mansion in Encino, California that once belonged to rock icon Tom Petty. According to Dirt, she purchased the 1,066 sq m house (pictured) for nearly USD 4.9 million.
The huge mansion, completed in 1989, features six bedrooms and 10 bathrooms and reportedly has hidden passageways, panic rooms, a media room, a yoga studio, a space for performances, a beautiful brick kitchen and a pool.
As a native of Grand Prairie, Texas, Gomez owned a colossal property very close to her native house in Fort Worth. She listed it for USD 3.3 million in 2018 but had to settle for a sale of USD 2.7 million. The 929 sq m house had an open-floor layout on the main floor, a dining room with fireplace, a game room, two bars, a screening room with projector, a saltwater pool, spa, sports court and two garages.
In 2015, she listed her Calabasas home on the market for USD 4.49 million. She had purchased the property the previous year but soon changed her mind as she did not find the surroundings suitable. It had a state-of-the-art recording studio, pool, spa, gym, movie theatre and an outdoor kitchen.
As per a Parade report in 2020, it was sold to French Montana in 2016 who in turn listed it in 2020 for USD 6.6 million. Selena Gomez likes travelling in style and as per reports, she owned a BMW X5 in 2013. The luxury beast comes with a current base price of USD 1,19, 697. However, she also reportedly has a Mercedes Maybach which has a starting price of USD 3,12,258.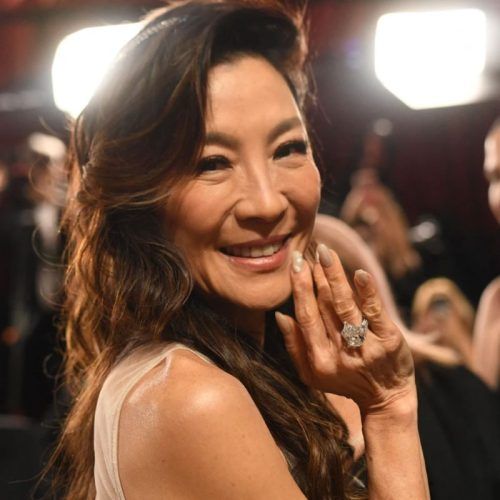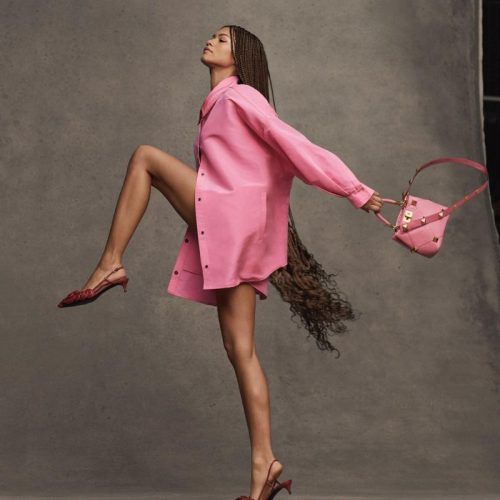 Gomez also enjoys some carefree girls' trips and has a cool blue Vespa Buddy 125. As per The Richest, the model with 96 km/h mileage costs USD 2,800.
View this post on Instagram
She also likes to holiday in a chic style and often goes out vacationing on yachts with her friends and family. Reportedly, she ushered in her 26th birthday in 2018 on a yacht. The following year she presented one of the most lavish wedding gifts to her cousin Priscilla. The singer not only gifted her the wedding dress but also paid for her Mexico bachelorette trip.
View this post on Instagram
As per The Richest, the beauty aficionado spends USD 312 on her makeup and skin care routine daily. Even her pets, Winnie and Daisy, are some of the most expensive furballs out there.
(Main and featured Image credit: Selena Gomez/ @selenagomez/ Instagram)
This story first appeared in Prestige Online Singapore
Frequently Asked Questions (FAQs)
Question: How much is Selena Gomez's Net Worth in 2023?
Answer: According to 'Celebrity Net Worth,' Selena Gomez has a net worth of USD 95 million in 2023.
Question: What is the net worth of Selena Gomez in Indian Rupees?
Answer: Selena Gomez's net worth in Indian Rupees is around INR 779.18 crores
Question: What is Selena Gomez's monthly income?
Answer: According to 'Parade' Selena Gomez has a daily income of around USD 20,000. This means her monthly income averages around USD 600,000.
Question: How much does Selena Gomez earn?
Answer: Selena Gomez has a net worth of USD 95 million and derives wealth from Instagram posts, music albums, brand endorsements and her makeup line Rare Beauty.
written by.
Trinetra Paul
Trinetra is an ardent foodie and bibliophile who writes about films, travel, food and lifestyle. As a writer and literature student, slam poetry and storytelling are her go to jam. When not working, Trinetra is busy looking for her next place to visit or binge-watching Instagram videos for travel inspiration.