The Tarot is the mirror of our soul. Each card reflects what's not only going on within us, but also, symbolises our divine connection to the forces of the Universe – those which we can see and those which we cannot. The images printed on the cards are symbols that contain the keys to unravel all the mysteries of our existence. However, these images have a life of their own, and thus, they change whenever the cards are shuffled. Every shuffle infuses them with magic. Every shuffle infuses us with magic. On that note, let's see what the last week of December horoscope holds for us.
As the great year comes to an end, the heavens above are celebrating this time of merriment. The divine forces of 'The Universe' are allowing us to successfully close many chapters within our lives, so that we may begin exciting new ones. However, Mercury, the trickster, is back to being mischievous as he begins his naughty retrograde path, causing unexpected moments of chaos and confusion. Yes, unfortunately, there's always a 'catch' in such blessed times – alas, that's part of Mercury's twisted sense of humour that's part of his charm. Nevertheless, fear not, for the stars have special messages for us that have been divined lovingly by the Tarot. The Angels have blessed these messages so that we may make the most of the week ahead, and be filled with love, light, and hope.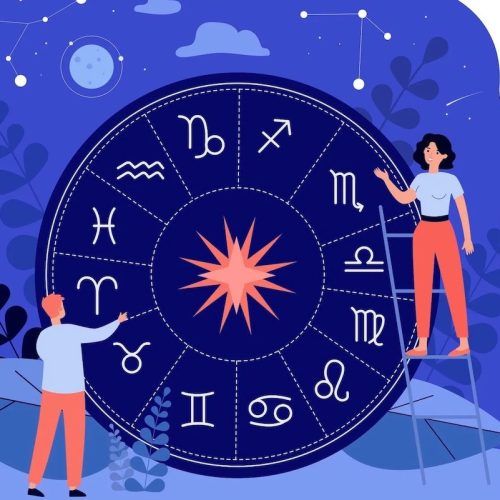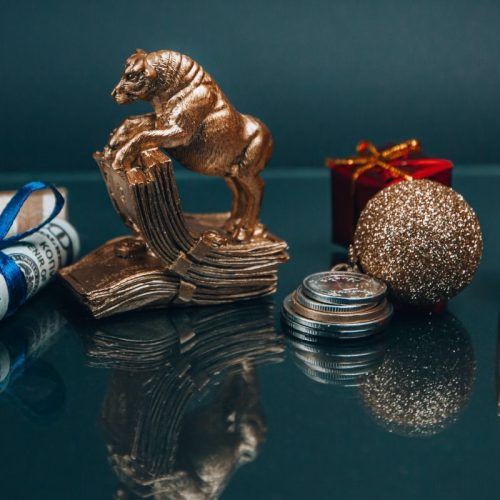 December horoscope for the last week of the year
Jump To / Table of Contents
01
Aries weekly horoscope During this last week of the year, this is a powerful time to allow yourself to focus on the home that you have built. Not just the physical structure that you live in, but the emotional one that comprises of those whom you love. Honour those relationships, for they have been an integral part of your growth and your overall evolutionary journey. Our victories gain value when we have loved ones to share the glory with. You'd be surprised how just a simple 'thank you', can have a profound effect on our loved ones.
02
Taurus weekly horoscope This final week of the year is a powerful one for you, Dear Taurus. This is the best time for you to cut all that you do not want to follow you into the new year. Whether it's toxic habits, behavioural patterns, limiting belief systems, or even relationships – cut those cords! Be brave, for even though it may seem like a Herculean task to undertake, you know deep in your heart that your new year will be oh so much better without these burdensome toxicities weighing you down. Listen to your heart for it'll always guide you best!
03
Gemini weekly horoscope It's the final week of the year Gemini. In just a few days, you'll be celebrating a fabulous new year. However, your mischievous ruler, Mercury, is all set to go retrograde before the week, as well as the year comes to an end. Yes, it can cause things to get a little chaotic. However, if you're honest with yourself, you do enjoy your share of chaos – as it's what makes life even more exciting. The best way to deal with this energy is to just be completely honest. There's a reason why the sages of the past have firmly stated that 'the truth shall set you free'. Embrace your freedom. Embrace your truth!
04
Cancer weekly horoscope Dear Cancer, this final week of the year is all about honouring your family – be it your family of blood, or the family of love. This is a week for you to generously shower them with love and affection. True, Christmas may be over, but a little gift to a loved one can be just what is needed to heal any wounds of the heart that have occurred during the year. Furthermore, please be proud of all that you've been able to accomplish this year. The year may be coming to an end this week, but it's all systems go for you, dear Leo. This is not the week for you to be sitting home, wrapped up in multiple blankets, sipping tea whilst binging on Netflix. After all, the festivities are all around us, and what gala would be complete without the zodiac's royal feline prancing about with their eyes glittering away like sparkling gems. Yes, it may seem exhausting, but remember, it's in the icy winter months that the world depends most on the warmth of the glorious sun to motivate it to live and thrive. Of course, have your boundaries drawn clearly and ensure they're respected. Your adoring public is eagerly awaiting an audience with you!
06
Virgo weekly horoscope As the year is coming to an end, Virgo, it's important that you remember that your ruler, Mercury, shall begin it's chaotically mischievous retrograde. However, fear not, for this week, it might prove advantageous for you – for there will be plenty of opportunities for you to 'rise to the occasion' and show the world what a true star you are by being calm in the midst of a storm. Leave no stone unturned, and let no loose ends go unnoticed. Many around will bless you for being so cool and level-headed through all the unexpected turn of events. Whistle a happy tune and get down to work.
07
Libra weekly horoscope Dear Libra, sometimes when things as mighty as an entire year, comes to an end, it can be quite emotionally overwhelming. After all, you know best, how this year has taken you on such an unpredictable journey that's caused you to get bruised (especially emotionally) along the way. Some of those scars haven't healed fully, and the thought of still remaining on your skin and soul may frighten you. However, all warriors who have won mighty wars have scars to signify the battles they have won. Wear them with pride, but at the same time, find ways to heal the trauma that they have brought along with them.
08
Scorpio weekly horoscope Dear Scorpio, while the rest of the world is trying to say goodbye to the year that has passed, this week is your time to start planning for the year that's just a week away. Make the most of these merry and festive days, but keep in mind that there is a whole year filled with opportunities ahead of you. Prepare yourself – physically, mentally, emotionally, and spiritually – to be strong enough to grab on and make the most of them! What better way to start the year than to be one step (or even miles) ahead of the rest!
09
Sagittarius weekly horoscope During this final festive week of the year, it is important that Sagittarius express gratitude for all that you have. In a time when most have been on uncertain ground – in more ways than one – you have been fortunate enough to be at a much better place in life. Even though it might not seem that way, you must remember that there is a whole lot you are taking for granted – especially those who love you and are around you. A simple word of appreciation can go a long way. Take stock of your assets and ensure that all details are up to date.
10
Capricorn weekly horoscope Dear Capricorn, this is your season, and it's when you can finally take a breather and give yourself something you so often deny yourself – rest! Yes, it's the end of the year and there's oh so much for you to do before the new year begins. However, you must realise that over-working yourself to the point of fatigue is not the way to go about it. Even if you are in a celebratory time for yourself – take it easy. Allow yourself time to recuperate. Use this moment of quiet to reflect on the year that has gone by and heal what you can before the new year begins.
11
Aquarius weekly horoscope As the year comes to an end, Aquarius, allow yourself to do something you that's almost an alien concept to you – express your emotions freely. It's not about allowing yourself to explode and become a sobbing mess. Rather, it's all about letting yourself be vulnerable and surround yourself with those who love and accept you unconditionally. You'll be surprised by how they will so readily provide you with a safe space to express your heart's true yearnings. Some of you might even tap into a powerful energy portal of 'The Universe' that allows blessings of abundance to flow your way. Embrace your heart, and it will truly be a rewarding experience!
12
Pisces weekly horoscope Dear Pisces, only you know how you've managed to be oh so brave throughout this year. Even though you've presented yourself with a loving smile and a gentle sparkle in your eye – not many understand nor appreciate the darkness you have overcome, and all that you still wrestle with. 'The Universe' wants you to remember that all isn't lost. There is oh so much to look forward to in the coming year. Let go of all that isn't serving you. Make space for streams of love, abundance, and prosperity to enter your life by getting rid of all the clutter around and within you.
written by.
Zorian Cross
Zorian Cross specialises in eastern and western schools of mysticism and philosophy, and over the past 15 years, has established himself as a respected tarot reader, astrologer, numerologist, and psychic channel. Also a certified ashtanga/vinyasa yoga instructor and a multi-award-winning theatre artiste, Cross' 2019 TEDX Talk focused on how the transformative power of pain, when channelled through art, can make the world a better place. Follow him on Instagram: @ajnajog