For many people, casual binge-watching means watching shows that do not require a lot of concentration. In such cases, reality shows are often a popular choice. These shows give an insight into the lives of people known or unknown to the world, and all you have to do is take an interest in their lives or the competition. Reality shows further divide into many subgenres, and the audience is often drawn to watching dating shows on platforms like Netflix, Amazon Prime Video and more.
Dating shows on Netflix are a prominent choice when it comes to casual watching. These shows offer viewers an opportunity to escape their everyday mundane lives and engross themselves in the drama, sentiments, and excitement of other people's romantic journeys.
Dating shows on Netflix are also popular because people relate to the experiences showcased on these reality shows. Whether it's the anxiety of a first date, the excitement of a brewing romance, or the heartbreak caused because of a breakup, these feelings resonate with viewers and make the shows more engaging and relatable for them.
What's also interesting about these dating shows on Netflix is that some of these reality shows introduce unique and unconventional concepts. Not every show follows the same format, so you find people facing different situations in different shows. Concepts like blind dating or forming connections without physical contact make for a good show. These experiments intrigue viewers and keep them engaged, wondering how the participants will handle the challenges presented to them.
Also, because these shows on Netflix typically have a simple format that is easy to follow, it makes these reality shows accessible and enjoyable for a wide range of audiences. If you wish to explore this genre of casual watching, we recommend the 11 best dating shows on Netflix.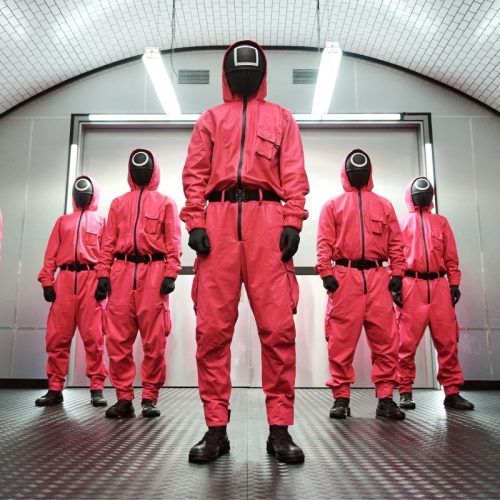 11 best dating shows on Netflix you can check out
Jump To / Table of Contents
01
Too Hot to Handle (2020 – present) Created by: Laura Gibson, Charlie Bennett
Number of seasons: 5
Number of episodes: 46
Synopsis: A group of attractive singles are brought to a tropical paradise for what they believe will be a steamy, no-strings-attached summer. However, there's a catch: the cash prize will decrease each time someone engages in any sexual activity. The show challenges them to form deeper connections without physical intimacy.
02
Indian Matchmaking (2020 – present) Created by: Smriti Mundhra
Number of seasons: 3
Number of episodes: 24
Synopsis: The show follows the journey of Sima Taparia, a professional matchmaker from Mumbai, who helps Indian singles in India, the United Kingdom, and the United States in finding suitable life partners for them. The show offers a glimpse into the traditional Indian approach to arranged marriages while exploring modern dating dynamics.
03
Love Is Blind (2020 – present) Created by: Chris Coelen
Number of seasons: 4
Number of episodes: 56
Synopsis: This has to be one of the wildest dating shows to be ever created. Contestants date and get to know each other without ever seeing each other face-to-face. They communicate through individual "pods" and can only see each other if they decide to get engaged. Once engaged, they meet in person, and the show follows their journey to the altar. This involves them going on a vacation, meeting each other's families, discussing important topics like finances, buying wedding dresses and more. The contestants then decide at the altar whether they want to not want to say "I do.".
04
Love Island (2019 – present) Presented by: Arielle Vandenberg, Sarah Hyland
Number of seasons: 5
Number of episodes: 128
Synopsis: In this reality dating show a group of contestants are invited to live in isolation. The Islanders have no connection to the outside world and spend time with each other in a luxurious villa. While under video surveillance, the Islanders are required to make connections and get coupled up with another Islander. The connection can be love, friendship or survival. The duo that survives till the end wins a cash prize.
05
Single's Inferno (2021 - 2022) Created by: Kim Jae-won, Kim Na-hyun
Number of seasons: 2
Number of episodes: 18
Synopsis: On this Korean dating show on Netflix participants are expected to create bonds while living on a secluded island. The couple's main goal then becomes to escape the island by winning different tasks. They bond over completing tasks, spending time with each other, cooking food together and surviving on the island while getting to know each other.
06
The Circle (2020 – present) Presented by: Michelle Buteau
Number of seasons: 5
Number of episodes: 64
Synopsis: This show is a social media-based competition where contestants can choose to be themselves or pose as someone else entirely. The players are sent to live in a building with no contact with the outside world. Each player lives in a different room and can only communicate with each other through a social media platform called "The Circle." The players rate each other, and the least popular ones get eliminated. The highest-rated contestant, in the end, wins the game and gets a cash prize.
07
Terrace House: Boys & Girls in the City (2015 - 2016) Presented by: You, Reina Triendl, Yoshimi Tokui, Azusa Babazono, Ryota Yamasato, Ayumu Mochizuki, Kentaro
Number of seasons: 1
Number of episodes: 46
Synopsis: Terrace House: Boys & Girls in the City is a Japanese reality dating show where six strangers (three boys and three girls) live together in a lavish house. The show captures their daily lives, conversation, friendships, and potential romantic relationships as they explore life in Tokyo.
08
Sexy Beasts (2014 - 2021) Produced by: Bill Hobbins, Simon Welton
Number of seasons: 2
Number of episodes: 18
Synopsis: One eligible single meets three possible suitors called the beasts. The twist is that all four of them meet with prosthetic makeup on. Each beast then goes on a date with the person. Once the dates are over, the player chooses one person whom they want to meet further. At this point, their make-up is removed and their real identity is revealed for the first time.
09
Back with the Ex (2018) Produced by: Seven Studios
Number of seasons: 1
Number of episodes: 7
Synopsis: Former couples are given the chance to rekindle their romance in this show. The ex-partners are asked to love and live together in an attempt to fix their past mistakes and get back together or find ultimate closure.
10
Dating Around (2019 - 2020) Created by: Chris Culvenor
Number of seasons: 2
Number of episodes: 12
Synopsis: Each episode follows a single individual as they go on five blind dates, all in the same city. The five dates include people of diverse races and sexual orientations. The show captures the interactions and emotions of these dates. And at the end, the person picks one of the dates for a second outing.
11
Love on the Spectrum (2019 - 2021) Created by: Cian O'Clery
Number of seasons: 2
Number of episodes: 9
Synopsis: This dating show follows young adults on the autism spectrum as they navigate the world of dating and relationships. The show provides an honest and sensitive portrayal of their experiences, challenges, and joys of finding love.