Streaming platforms have revolutionized the way we consume content, allowing us to watch our favorite movies and TV shows anytime, anywhere. With the rise of platforms like Netflix, Amazon Prime, and Hulu, traditional cable TV has become a thing of the past. Now, viewers have more options than ever before, with a vast library of content to choose from at their fingertips. One such platform making a significant impact in Asia is Disney+Hotstar, a joint venture between Disney and Star India that offers a wide range of content, from popular Disney movies and TV shows to local language programming in Asian countries.
With its diverse selection of content and increasing presence in the region, Disney+Hotstar is quickly becoming the go-to platform for viewers in Asia.
View this post on Instagram
Disney+Hotstar's online library is quite impressive and includes highly-rated series on IMDb like The Mandalorian and Prison Break. Contrary to the popular perception about Disney shows being for children, this streaming platform offers all sorts of genres under one roof. Not to mention, if you're in the mood to relish nostalgic Disney shows and films, they are also available to stream on Disney+Hotstar.
So, to help you shortlist the best Disney+Hotstar series to put on your watchlist, we have compiled a list of the highest-rated shows on the platform, according to IMDb. Check them out.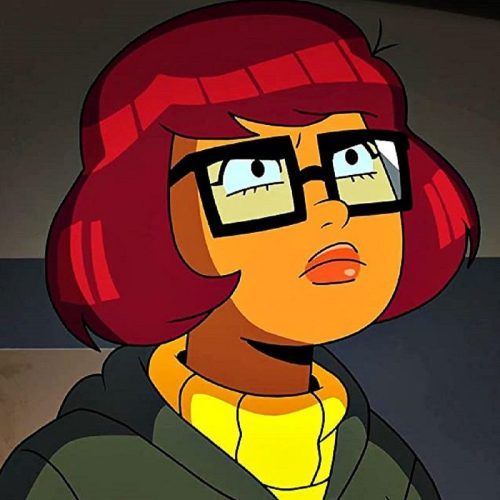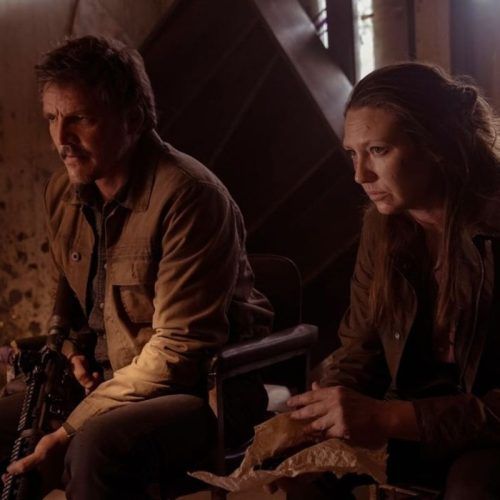 15 best and highest-rated Disney+ Hotstar series on IMDb
(Hero and feature image credit: Courtesy IMDb)
Jump To / Table of Contents
01
Cosmos: Possible Worlds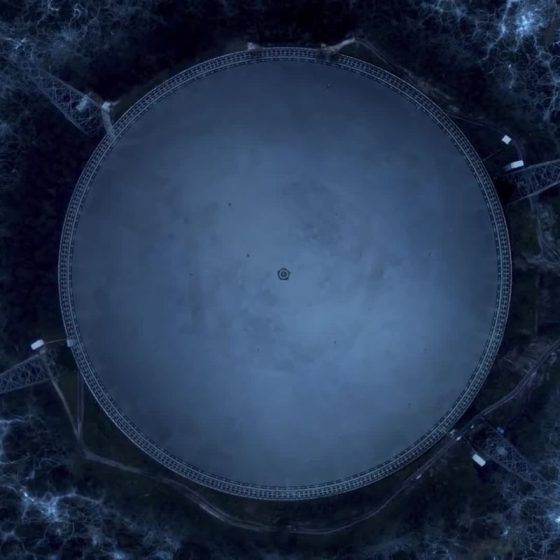 Cosmos: Possible Worlds is a documentary series that explores various scientific concepts, including the origins of life, the evolution of intelligence, and the future of our universe. Throughout the series, you will see a combination of scientific explanations, cool animation and immersive storytelling to explore the mysteries of the universe. Hosted by Neil deGrasse Tyson, the series is divided into 13 episodes, with each focusing on a different topic like the search for alien life in the universe or the mysteries of black holes. The series also touches upon social and political issues like the importance of science in society and the impact of climate change on our planet.
IMDb synopsis: "Cosmos: A Spacetime Odyssey" returns for a second season. Ann Druyan, the original creative collaborator to Carl Sagan, serves as executive producer.
Creator: Ann Druyan
Cast: Neil deGrasse Tyson, Sasha Sagan, Seth MacFarlane
IMDb rating: 9.1
(Image credits: Courtesy IMDb)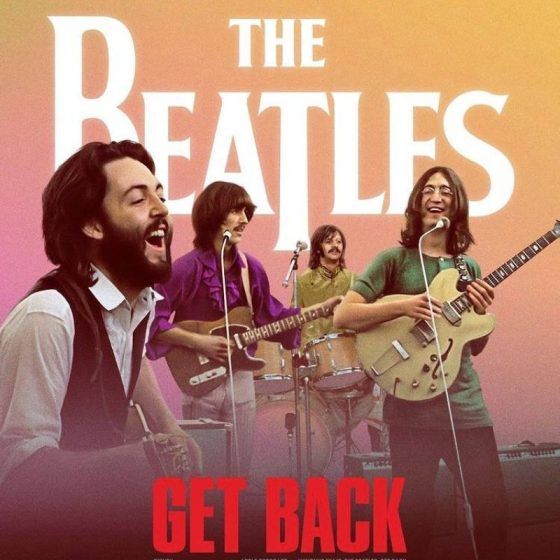 If you're a fan of The Beatles or music documentaries in general, The Beatles: Get Back is a must-watch. Directed by Peter Jackson, it documents the recording sessions of the band's 12th studio album, Let It Be, which was released in 1970. The film features previously unreleased footage of the band recording in the studio, rehearsing for their famous rooftop concert, and engaging in candid conversations and playful banter. Drawing from over 60 hours of unseen footage, it offers viewers an unprecedented look at one of the most important bands in music history. Additionally, the film includes new audio mixes of classic Beatles songs, as well as previously unheard material.
IMDb synopsis: Documentary about the music group The Beatles featuring in-studio footage that was shot in early 1969 for the 1970 feature film 'Let It Be.'
Creators: Peter Jackson
IMDb rating: 9.0
(Image credits: Courtesy IMDb)
03
It's Always Sunny In Philadelphia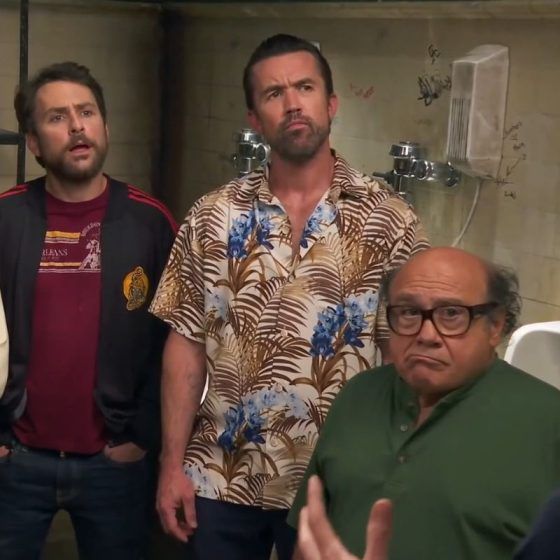 Fascinated by sitcoms revolving around a group of friends living in the same city and usually hanging out at the same bar or cafe? Like Friends or How I Met Your Mother? Well, you will absolutely love It's Always Sunny in Philadelphia.
Set in Philadelphia, the series follows the misadventures of a group of friends who run an unsuccessful Irish bar called Paddy's Pub. The show is known for its absurd situations, humour and irreverent take on social issues. What makes the show so entertaining is its willingness to tackle taboo subjects like addiction, racism and abortion and push the limits of what's considered appropriate comedy. While the humour may not be for everyone, those who appreciate dark, offbeat comedy will find plenty to love in this cult favourite.
IMDb synopsis: Five friends with big egos and small brains are the proprietors of an Irish pub in Philadelphia.
Creator: Rob McElhenney, Glenn Howerton
Cast: Charlie Day, Glenn Howerton, Rob McElhenney, Kaitlin Olson, Danny Devito
IMDb rating: 8.8
(Image credit: Courtesy IMDb)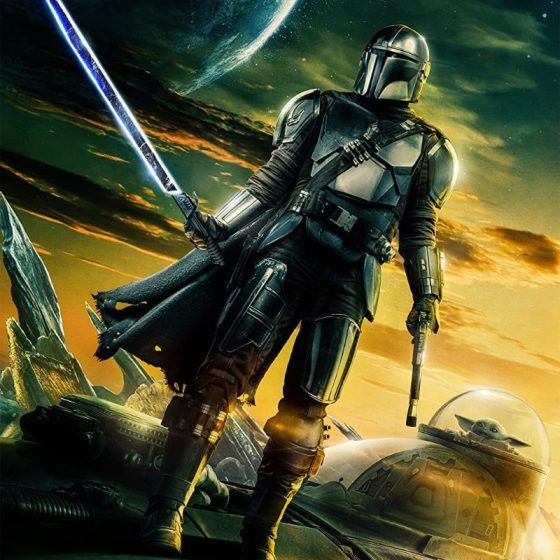 If you've just finished watching The Last of Us and want to see more of the internet's favourite daddy aka Pedro Pascal, The Mandalorian is here to rescue you (in more ways than one!) Created by Jon Favreau, this series is set in the Star Wars universe and follows the adventures of a lone bounty hunter, known as the Mandalorian, as he travels through the galaxy on various missions. The storyline takes place five years after the events of Return of the Jedi and follows the Mandalorian as he takes on a high-profile job to track down and capture a valuable asset. Along the way, he encounters a variety of characters, including Grogu, affectionately known by fans as Baby Yoda.
IMDb synopsis: The travels of a lone bounty hunter in the outer reaches of the galaxy, far from the authority of the New Republic.
Creators: Jon Favreau
Cast: Pedro Pascal, Katee Sackhoff, Giancarlo Esposito
IMDb rating: 8.7
(Image credits: Courtesy IMDb) In case you are fascinated by space, including our solar system and planet, One Strange Rock will be to your liking. Produced by National Geographic, One Strange Rock explores the Earth from the perspectives of eight astronauts who have seen it from space. Hosted by actor Will Smith, it takes viewers on a journey through the Earth's history, exploring how the planet was formed, how life evolved, and its many natural wonders. The astronauts also share their personal experiences of seeing Earth from space, describing the unique perspective that being in Earth's orbit gives them.
IMDb synopsis: The extraordinary story of Earth and why it is special and uniquely brimming with life among a largely unknown but harsh cosmic arena; astronauts tell the story of Earth through a unique perspective.
Creator: Nick Shoolingin-Jordan, Graham Booth
Cast: Will Smith, Chris Hadfield, Jerry Linenger
IMDb rating: 8.7
(Image credit: Courtesy IMDb)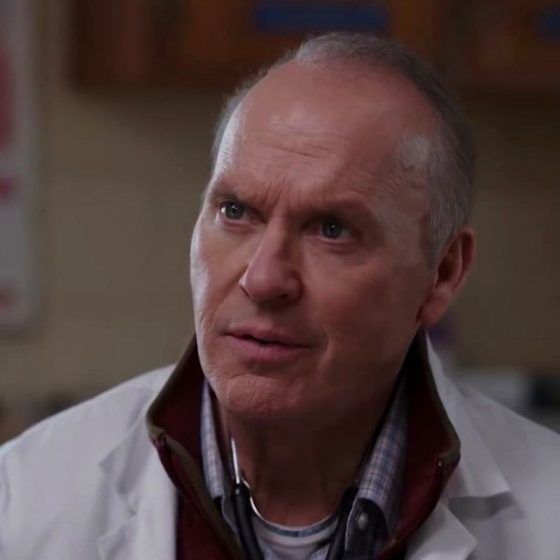 Dopesick is a television miniseries based on the non-fiction book of the same name by Beth Macy. Created by Danny Strong, it explores the opioid crisis in America and its devastating impact on individuals, families and communities. It follows the stories of several people affected by the crisis, including doctors, patients and pharmaceutical executives and features wonderful performances from an ensemble cast led by Michael Keaton and Kaitlyn Dever.
IMDb synopsis: The series takes viewers to the epicentre of America's struggle with opioid addiction, from the boardrooms of Purdue Pharma to a distressed Virginia mining community, to the hallways of the DEA.
Creators: Danny Strong
Cast: Michael Keaton, Peter Sarsgaard, Michael Stuhlbarg, Kaitlyn Dever
IMDb rating: 8.6
(Image credit: Courtesy IMDb)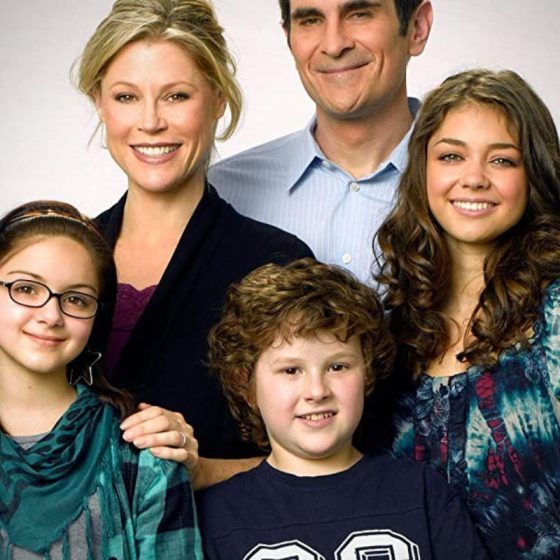 Modern Family follows the lives of three families who are all related to each other through Jay Pritchett and his children – daughter Claire Dunphy and son Mitchell Pritchett. The series, which is a mockumentary, is known for its humour, heartwarming moments and incredible ensemble cast. A ratings juggernaut, this critically acclaimed series went on to win multiple Primetime Emmy Awards and is also credited for helping normalize same-sex marriages and LGBT families in mainstream media.
IMDb synopsis: Three different but related families face trials and tribulations in their own uniquely comedic ways.
Creator: Steven Levitan, Christopher Llyod
Cast: Ed O'Neill, Sofia Vergara, Julie Bowen, Ty Burrell, Jesse Tyler Ferguson, Eric Stonestreet
IMDb rating: 8.5
(Image credits: Courtesy IMDb)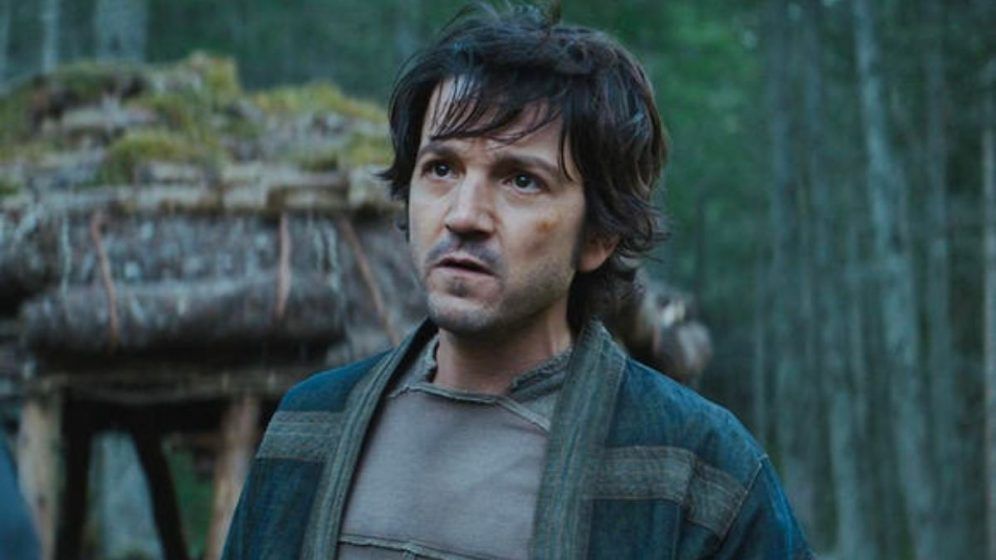 Created by Tony Gilroy, Star Wars: Andor is a prequel to both the spin-off film Rogue One and the original Star Wars film. One of the highest-rated Disney+ shows on IMDb, the series follows thief-turned-Rebel spy Cassian Andor during the five years that lead to the events of the two aforementioned films. It has been critically acclaimed and praised for its writing, directing, performances, action sequences and musical score, and for taking a darker tone compared to previous Star Wars projects.
IMDb synopsis: Prequel series to Star Wars' 'Rogue One'. In an era filled with danger, deception and intrigue, Cassian will embark on the path that is destined to turn him into a Rebel hero.
Creators: Tony Gilroy
Cast: Diego Luna, Kyle Soller, Stellan Skarsgard
IMDb rating: 8.4
(Image credits: Courtesy IMDb)
09
Star Wars: The Clone Wars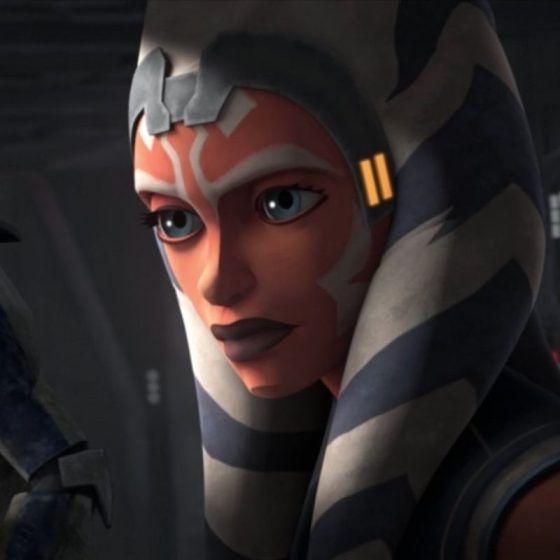 Star Wars: The Clone Wars is an animated television series set in the Star Wars universe between the events of Star Wars: Episode II – Attack of the Clones and Star Wars: Episode III – Revenge of the Sith. The show focuses on the Clone Wars, a major conflict between the Galactic Republic and the Confederacy of Independent Systems.
Created by George Lucas and developed by Dave Filoni, it ran for six seasons, totalling 133 episodes. The show follows the adventures of Jedi Knights Anakin Skywalker and his apprentice Ahsoka Tano as they lead an army of clone troopers in the war against the Separatists. The series also features many other iconic Star Wars characters such as Obi-Wan Kenobi, Yoda and Darth Maul.
IMDb synopsis: Jedi Knights lead the Grand Army of the Republic against the droid army of the Separatists.
Creators: George Lucas
Cast: Tom Kane, Matt Lanter, Dee Bradley Baker
IMDb rating: 8.4
(Image credits: Courtesy IMDb)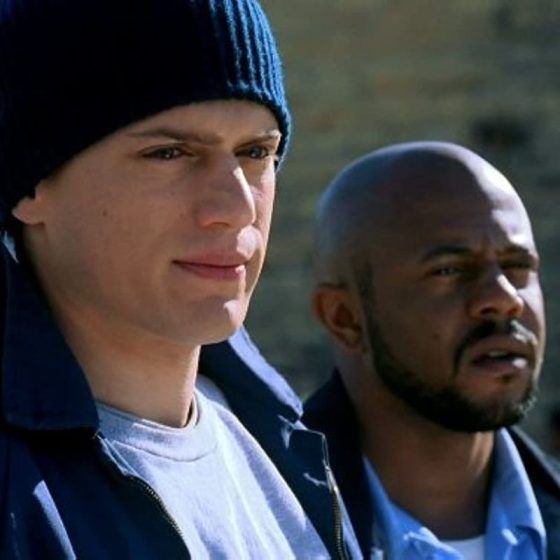 Prison Break follows the lives of two brothers, Michael Scofield and Lincoln Burrows. The series begins with Lincoln being wrongfully convicted of a crime he did not commit and as a result, getting sentenced to death. Michael, a structural engineer, devises an elaborate plan to help his brother escape from prison. To execute this plan, he intentionally gets himself sent to the same prison as Lincoln. Once in prison, Michael begins to use his skills to plan their escape.
Despite its intricate plot, intense action sequences and well-developed characters, the show did not receive the level of recognition it deserved. However, Prison Break's loyal fan base and enduring popularity over the years demonstrate its status as a cult classic that remains beloved by many viewers.
IMDb synopsis: Due to a political conspiracy, an innocent man is sent to death row and his only hope is his brother, who makes it his mission to deliberately get himself sent to the same prison in order to break the both of them out, from the inside.
Creator: Paul T. Scheuring
Cast: Dominic Purcell, Wentworth Miller, Amaury Nolasco
IMDb ratings: 8.3
(Image credits: Courtesy IMDb)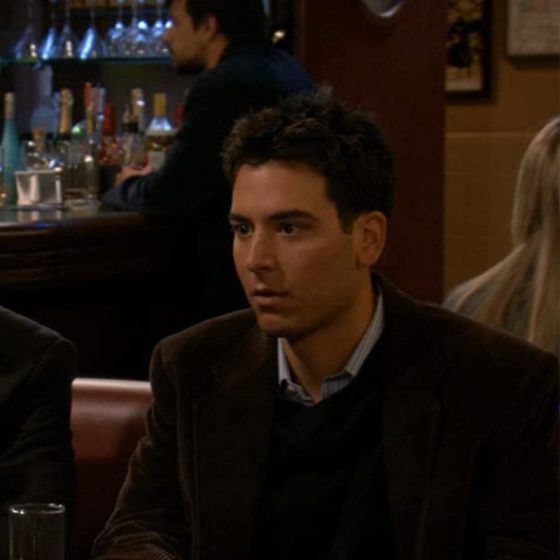 Usually compared to Friends, How I Met Your Mother has been a significant part of pop culture. The series follows Ted Mosby as he tells his children the story of how he met their mother, with each episode chronicling various events that led him to the eventual meeting. Known for its unique storytelling style, the series comprises flashbacks, flash-forwards, and other unconventional narrative techniques to tell its story. Although the series finale was heavily criticised and fans were quite disappointed with the ending, the show is still beloved for providing the nine incredible seasons that preceded it.
IMDb synopsis: A father recounts to his children – through a series of flashbacks – the journey he and his four best friends took leading up to him meeting their mother.
Creator: Carter Bays, Craig Thomas
Cast: Josh Radnor, Jason Segel, Cobie Smulders, Neil Patrick Harris, Alyson Hannigan
IMDb rating: 8.3
(Image credits: Courtesy IMDb)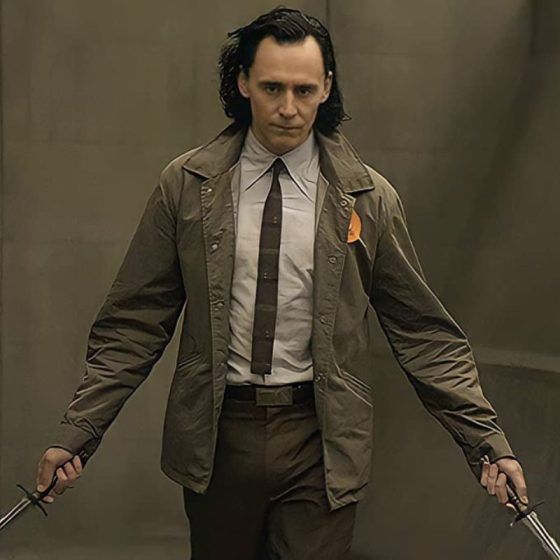 Created for Disney+ by Marvel Studios, Loki follows the story of Loki, the God of Mischief and focuses on the events after Avengers: Endgame. Consisting of six episodes, the series sees Loki being arrested by the Time Variance Authority for breaking the timeline during the events of Avengers: Endgame. He is then recruited by the TVA to help fix the timeline and prevent a greater threat from emerging. The series stars Tom Hiddleston as Loki, alongside Owen Wilson as Mobius M. Mobius, Gugu Mbatha-Raw as Ravonna Renslayer and Sophia Di Martino as Sylvie/Lady Loki. The show has received critical acclaim for its performances and writing.
IMDb synopsis: The mercurial villain Loki resumes his role as the God of Mischief in a new series that takes place after the events of "Avengers: Endgame."
Creators: Michael Waldron
Cast: Tom Hiddleston, Owen Wilson, Eugene Cordero
IMDb rating: 8.2
(Image credits: Courtesy IMDb)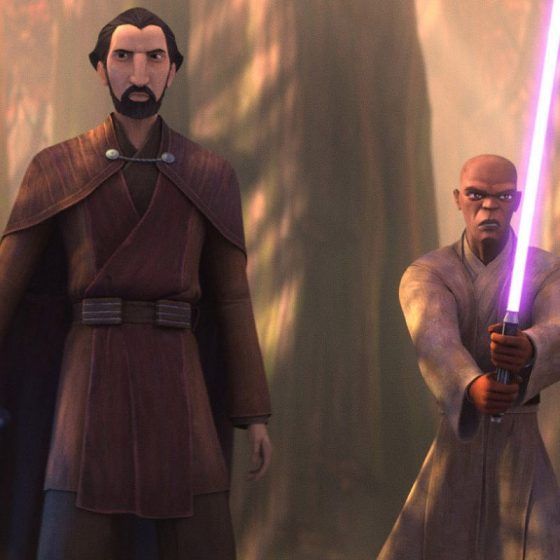 Tales of the Jedi is an exciting animated miniseries created by Dave Filoni, featuring various Jedi characters from the prequel trilogy of the Star Wars films. The series consists of six episodes split into two paths, with each episode telling a unique short story. The first path follows the life of Ahsoka Tano, taking viewers on a journey through various significant points in her life. The second path delves into the backstory of a young Count Dooku before his fall to the dark side of the Force. With stunning animation and captivating storytelling, Tales of the Jedi is a must-watch for any Star Wars fan looking to dive deeper into the lore and history of the Jedi Order.
IMDb synopsis: It showcases animated shorts that feature Jedi from the prequel era.
Creators: Dave Filoni
Cast: Corey Burton, Ashley Eckstein, Dee Bradley Baker
IMDb rating: 8.2
(Image credits: Courtesy IMDb)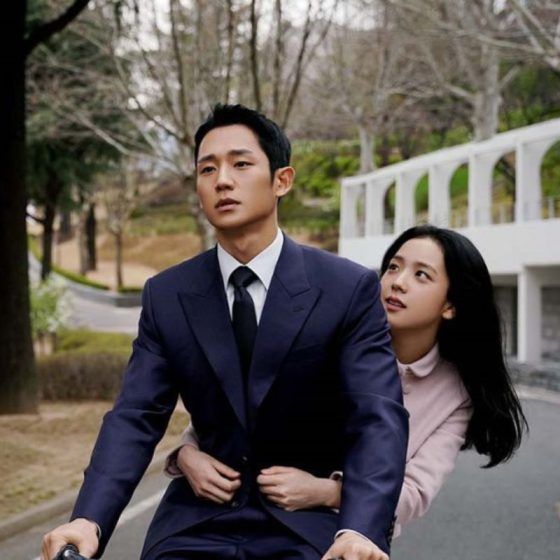 Snowdrop is a South Korean series directed by Jo Hyun-Tak, starring Jung Hae-in, Jisoo, Yoo In-na, Jang Seung-jo, Yoon Se-ah, Kim Hye-yoon and Jung Yoo-jin. Set in 1987 Seoul, the series follows the characters of Eun Yeong-ro (Jisoo), a university student and Lim Soo-ho, a North Korean spy. When S00-ho finds himself in a dangerous situation, Yeong-ro steps in to help him, leading to an unexpected and unforgettable encounter that will change their lives forever. With mesmerizing performances, this classic K-drama is one of the highest-rated Disney+ shows on IMDb.
IMDb synopsis: Adapted from the handwritten notes of a man who escaped from a political prison camp in North Korea, "Snowdrop" is set against the backdrop of the 1987 Democracy Movement in South Korea.
Creators: Hyun Tak Jo
Cast: Jung Hae-in, Jisoo Kim, Harrison Xu
IMDb rating: 8.2
(Image credits: Courtesy IMDb)
15
Only Murders In The Building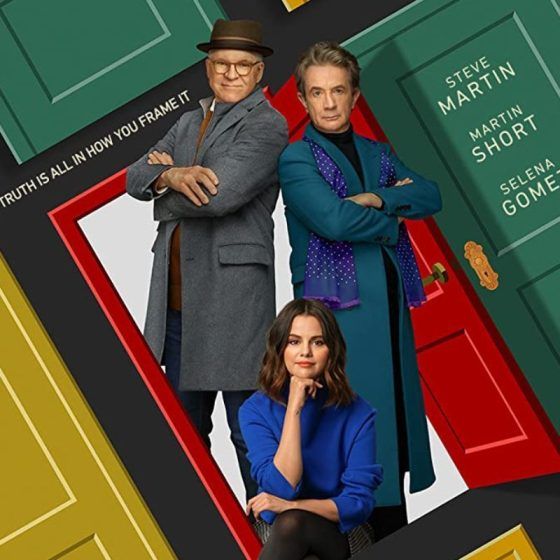 Premiering its first season in 2021, Only Murders in the Building is a witty and gripping comedy-mystery series which follows three strangers, played by Steve Martin, Martin Short and Selena Gomez, who share a fascination with true-crime stories and end up becoming amateur detectives themselves. When a murder occurs in their Upper West Side apartment building, the trio decides to investigate and turn their obsession into reality. As they dive deeper into the case, the three unlikely allies uncover shocking secrets and hidden agendas, all while hilariously navigating their own personal dramas. With a star-studded cast, clever writing and unexpected plot twists, Only Murders in the Building is a show that will keep you guessing until the very end.
IMDb synopsis: Three strangers bonded by their love of true crime podcasts record their own to accompany their investigations of murders in their building on the Upper West Side of New York.
Creators: John Hoffman, Steve Martin
Cast: Selena Gomez, Steve Martin, Martin Short
IMDb rating: 8.1
(Image credits: Courtesy IMDb)
Frequently Asked Questions (FAQs)
Question: Which are the best series on Disney+ Hotstar?
Answer: Some of the best series on Disney+Hotstar include Cosmos: Possible Worlds, The Mandalorian, Loki and Only Murders In The Building.
Question: Which show is the most-viewed on Disney+ Hotstar?
Answer: As of March 2023, Rudra: The Edge of Darkness is the most-watched series on Disney+ Hotstar.
Question: Why aren't the Spider-Man movies on Disney+Hotstar?
Answer: As Sony holds the rights to all Spider-Man projects, they aren't available on Disney+ right now.
Question: Which K-dramas are available on Disney+Hotstar?
Answer: K-Dramas such as Snowdrop, Rain or Shine, Big Mouth, Soundtrack #1, When the Weather is Nice and others are available on Disney+Hotstar.
written by.
Sanika Achrekar
Digital Writer, Augustman
Sanika lives for fashion and skincare. She enjoys writing about style, beauty, and lifestyle. She worked as a fashion writer for Man's World India magazine. When not writing about designers and trends, she likes to shop, travel, try new Sushi restaurants, practise pilates and rewatch her comfort shows.