From setting the stage on fire with hits like Genie and Time Machine, to endorsing over 40 brands internationally – Yoona has done it all. That said, it's her foray into the world of K-dramas as well as choice of versatile roles that helped make her a household name. Here's looking at a few titles that are on our watchlist.
The visualist, lead dancer, and supporting vocalist of Girls' Generation (SNSD) is no stranger to success. The Korean girl group – known for its catchy tunes and fun choreography – has sold out concert tickets, broken album sales records, and won numerous awards. Yoona – or Im Yoon-ah – kicked things up a notch by pursuing acting more seriously. As a theatre studies major, this was a natural progression of sorts and she received critical acclaim for her versatility and screen presence.
As accolades poured in, including the Best New Actress title at the 23rd KBS Drama Awards, she received several brand endorsements – a step further into being one of the most recognised celebrities in the world. In an interview with Forbes, she stated, "Rather than focusing too much on maintaining a balance, my priority is to try my best in everything that I do with no regrets. I think this has helped me build my career to where I am today." Whether you're a seasoned K-pop fan who's keen on understanding the idol better or a drama enthusiast who's yet to be acquainted with her acting prowess, here's a look at Yoona's finest titles.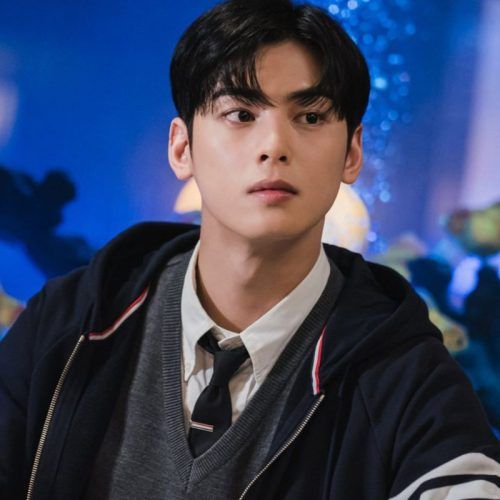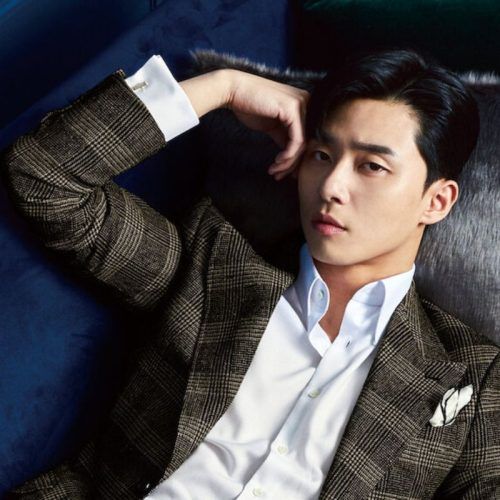 Must-watch K-dramas of Girls' Generation's Yoona
Big Mouth
Directed by: Oh Choong-hwan
Cast: Lee Jong-Suk, Yoona, Kim Joo-hun, Kwang-Jae Park and Yoo Su-bin
Episodes: 16
Release date: 29 July 2022
Synopsis: Park Chang-ho (played by Lee Jong-suk ) is your average lawyer who's called Big Mouth by his colleagues for his tendency to speak before acting. While solving a murder case, he gets entangled with and mistaken for a con artist called 'Big Mouse.' This puts his family at risk, including his wife Ko Mi-ho (played by Im Yoona) – a nurse with a bold personality. The story revolves around the efforts of the protagonists to get out of the tricky situation. This calls for a deep dive into the murky world of the privileged upper class and the controversies that surround them.
"'Big Mouth was my first crime thriller series and I am satisfied that I got to experience the noir genre," the actress told The Korea Herald. The intense actions from the prisoners and villains certainly got me nervous, but these were precious experiences," she added.
Cinderella Man
Directed by: Yeo Jeong-joon
Cast: Kwon Sang-woo, Yoona, Han Eun-jung, Song Chang-eui
Episodes: 16
Release date: 15 April 2009
Synopsis: Oh Dae-san (played by Kwon Sang-woo) operates a small shop in Dongdaemun Market. The hustler dreams of being rich and doesn't trust anyone. On a fateful day, he crosses paths with his lookalike Lee Joon-hee (played by Kwon Sang-woo) – the heir of a fashion empire with a heart condition. The latter – under pressure to give up his fortune – offers the former a one-day deal to pose as him while he gets an important operation out of the way in secret. However, things soon begin to take a dramatic turn as secrets begin to come to the fore about their connection. Also entangled in the series of events? Seo Yoo-jin (played by Yoona) – an aspiring fashion designer who is drawn to them both.
Yoona's witty dialogue deliveries and stellar screen presence in this series won her the Most Popular Actress (TV) title at the Baeksang Arts Awards.
The King in Love
Directed by: Kim Sang-hyeop
Cast: Im Si-wan, Yoona, Hong Jong-hyun
Episodes: 40
Release date: 17 July 2017
Synopsis: Ambitious crown prince Wang Won (played by Im Si-wan) of Goryeo is the first Korean monarch of mixed heritage, being the grandson of Kublai Khan. Close to him are his childhood friend, the refined Wang Rin (played by Hong Jong-hyun) and strong-willed, stunning noblewoman San (Yoona) who has to hide her identity. The three find deep friendship with each other, however feelings of love complicate things when both Wang Rin and Wang Won fall for San.
Reflecting on her role, she told International Business Times, "I think it will be good acting experience for me to be playing a character that's not passive and that has a range of emotions. I consulted a lot with the writer. The script is great, so I'm remaining faithful to the script."
Prime Minister & I
Directed by: Lee So-yeon
Cast: Yoona, Lee Beom-soo, Yoon Shi-yoon, Chae Jung-an, Ryu Jin
Episodes: 17
Release date: 9 December 2013
Synopsis: 42-year-old Kwon Yul (played by Lee Beom-soo) is South Korea's youngest Prime Minister with a reputation for being forthcoming and morally upright. However, after losing his wife to a car accident seven years ago, he struggles to raise his three children alone. Besides, he can barely cook a bowl of noodles. Meanwhile, Nam Da-jung (played by Yoona) is a tabloid journalist who's working to support her ailing father. Her next exposé assignment? The Prime Minister. However, when the two cross paths, she finds herself discovering more than she had bargained for.
"It was very meaningful to learn about the job of a reporter through acting in dramas," Forbes quotes Yoona as saying. "If I were a reporter in real-life, I would probably put a lot of thought into the questions I ask in order to develop a new perspective on the topic that I'm covering," she adds.
The K2
Directed by: Kwak Jung-hwan, Sung Yong-il
Cast: Ji Chang-wook, Song Yoon-ah, Yoona, Jo Sung-ha, Kim Kap-soo
Episodes: 16
Release date: 23 September 2016
Synopsis: Former mercenary soldier Kim Je-Ha (played by Ji Chang-wook) is framed for the murder of his lover Raniya, a civilian while on assignment in Iraq. Now a fugitive, he returns to South Korea and is offered to be the bodyguard of the JSS Security Company, which is run by presidential candidate Choi Yoo-Jin (played by Song Yoon-ah). Keen on exacting revenge against the other candidate Park Kwan-soo (played by Kim Kap-soo) – Je-Ha agrees. He's assigned to protect Go An-na (played by Yoona) – Yoo-Jin's reclusive stepdaughter. The two find love and trust in each other.
The drama marked a departure from usual cheery roles for Yoona. "Instead of minding others' views, I aim to try to do new things," she told Korea Times. "Since I have played bright characters, I've been more intrigued by this An-na character."
You Are My Destiny
Directed by: Kim Myung-wook
Cast: Yoona, Park Jae-jung, Lee Ji-hoon, Gong Hyun-joo
Episodes: 178
Release date: 1 September 2006
Synopsis: The bright Jang Sae-byuk (played by Yoona) delivers milk for a living but dreams of being an interior designer some day. An accident causes her to lose her sight and she undergoes a cornea transplant from a donor. Later, she encounters the Kim family – who've lost a daughter to a car crash – and grows closer to them. In turn, they begin treating her like their own. Soon, she meets the extended family as well as the head of a massive interior design company Lohas and her life changes.
This was Yoona's first lead role and her acting prowess and screen presence won her the Baeksang Arts Awards for Best New Actress in TV.
Which of these shows do you most look forward to streaming?
All images credits: IMDB
This story first appeared on Lifestyle Asia India
Frequently Asked Questions (FAQs)
Question: What is YoonA doing now?
Answer: YoonA is currently prepping for the release of her highly-ancitipated romantic comedy King The Land with Lee Jun-ho.
Question: What is YoonA known for?
Answer: YoonA is known for being a part of Girls Generation (SNSD) as well as her roles in K-dramas like K-2, Prime Minister & I, and The King in Love.
Question: How rich is YoonA?
Answer: Yoona is believed to have a net worth of USD 20 million (INR 165 crore approx.)