Can't wait till the next season of Netflix's DAHMER — Monster: The Jeffrey Dahmer Story? Neither can we. The news of the series' renewal (as well as that of our other new favourite TV show The Watcher), has certainly got us excited at the propsect of more true-crime and serial killer content. To tide you over during the wait, consider checking out some of the best serial killer k-dramas instead — which aren't short on masterful storylines and nail-biting cliffhangers.
Excellent action scenes, gritty storytelling and superb fight sequences are a few reasons crime-related K-dramas are watched so avidly. These are not just mindless slasher flicks replete with gore, but the makers ensure they create content of substance for their global fans. Complex plots, in-depth character analysis and a terrific background score are trademarks of the best serial killer K-dramas.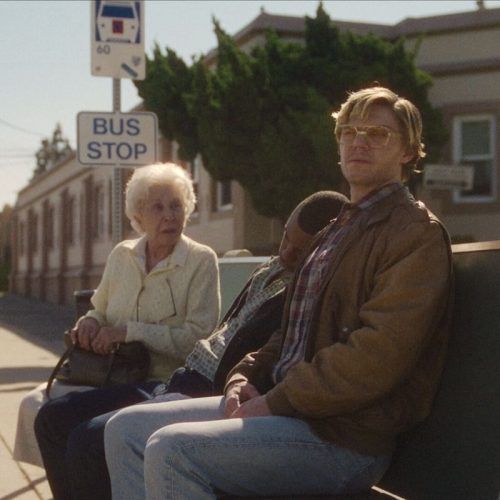 If you're tired of all the mushy romantic K-dramas and need a change in your viewing palate, waste no time and peruse our selection of some of the best Korean serial killer dramas. Moreover, Somebody is releasing on Netflix on November 18, which gives us a good enough reason to look back at the best shows from the subgenre.
Helmed by Jung Ji Woo, Somebody casts prominent names like Kim Young Kwang as Sung Yun Oh, Kang Hae Lim as Som and Kim Yong Ji as Mok Won. The creators have given a snazzy spin to the 2000 Hollywood classic, American Psycho, starring Christian Bale who is an investment banker but doubles as a ruthless serial killer.
In the South Korean psychological thriller series, Som is a techie who develops a dating app called Somebody. However, she gets pulled into a murder investigation in which her app becomes an important link to the murders.

While you await the release of Somebody, get your binge game on with these hit serial killer K-dramas. However, we must warn you these are not for the faint-hearted.
While Mouse (2021) will grip you with its plot twists and psychological mind games, Beyond Evil (2021) will take you on a cat-and-mouse chase as the leads hunt down the serial killer. For those who love a dash of sci-fi, catch Tunnel (2017), which explores time travel along with unravelling a murder mystery.
(Main and featured image: Through the Darkness/ Netflix)
This story first appeared on Lifestyle Asia India
Here are some of the best K-dramas about serial killers
Jump To / Table of Contents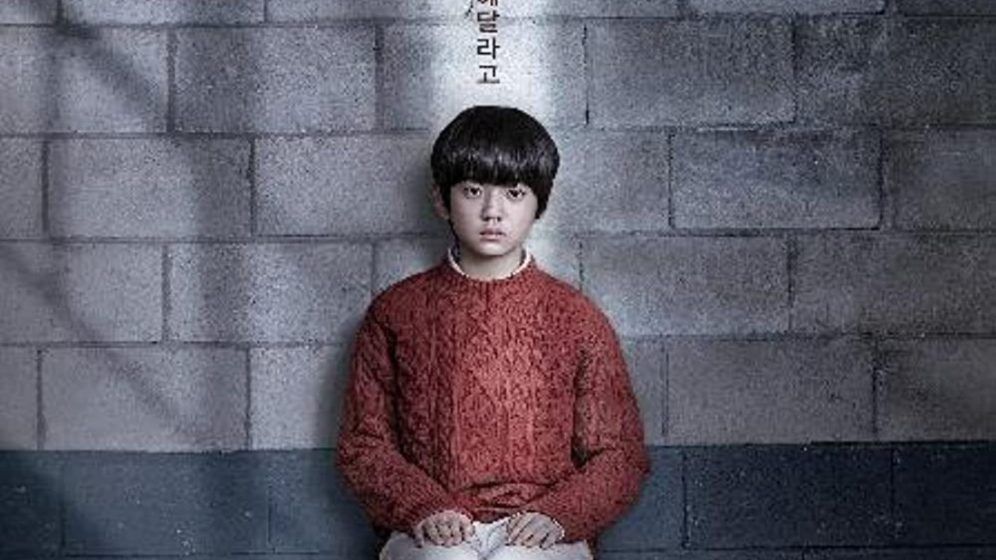 Directed by: Choi Joon-bae and Kang Cheol-woo
Cast: Lee Seung-gi, Lee Hee-joon, Park Ju-hyun
Synopsis: Police officer Jung Ba Reum (Lee) and his partner Go Moo Chi (Lee Hee-joon) are on a trail to nab a serial killer responsible for gruesome killings. Interestingly, they come across a scientist who is an expert on analysing psychopaths through a DNA test of a fetus in a mother's womb.
Awards Won: Actor of the Year for Lee Seung-gi at the Asia Artist Awards 2021; Best Supporting Actor nomination for Lee Hee-joon at the Baek Sang Art Awards 2021.
(Image: Courtesy of © tvN/IMDb) Directed by: Hwi Kim and Jae Hyun So
Cast: Yoo Seung-ho, Lee Se-yeong, Ko Chang-Seok
Synopsis: Dong Baek (Yoo) is an established sleuth with supernatural powers. He can read people's memories by touching their skin. So, when a string of murders rock the city, he and an expert criminal profiler Han Sun Mi (Lee) set out to catch the brutal serial killer responsible for gruesome murders. Will they succeed in their mission?
(Image: Courtesy of © tvN/IMDb)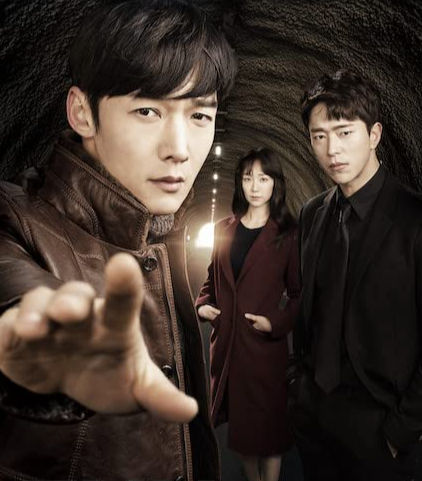 Directed by: Nam Ki Hoon and Yong Hwi Shin
Cast: Choi Jin-Hyuk,Yoon Hyun-min, Jo Hie-bong
Synopsis: In this sci-fi meets crime plot, Park Gwang Ho (Choi) is a detective who travels 30 years in the future from the year 1986 to catch a serial killer. Meanwhile, the murderer is wreaking havoc in both timelines, and Choi, along with a supportive team of detectives, tries to nab him.
(Image: Courtesy of Netflix)
04
Less Than Evil (2018- )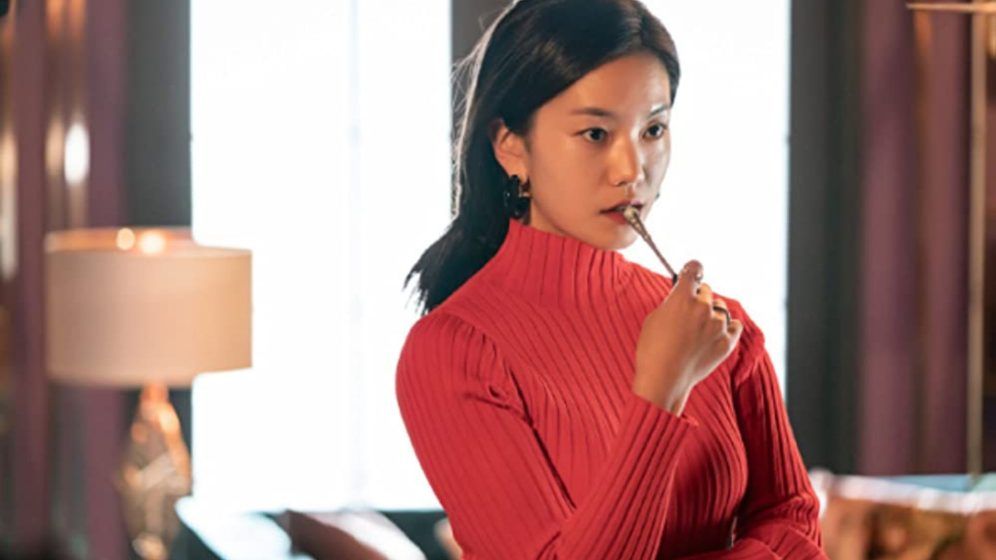 Directed by: Kim Dae-jin
Cast: Shin Ha-kyun, Seol Lee, Park Ho-San
Synopsis: Woo Tae-seok (Shin) is a dedicated detective with an impeccable record as well as an anger problem. His entire life changes when he meets a psychopath Eun Sun Jae (Lee), a worthy antagonist to his self-righteous character.
(Image: Courtesy of IMDb)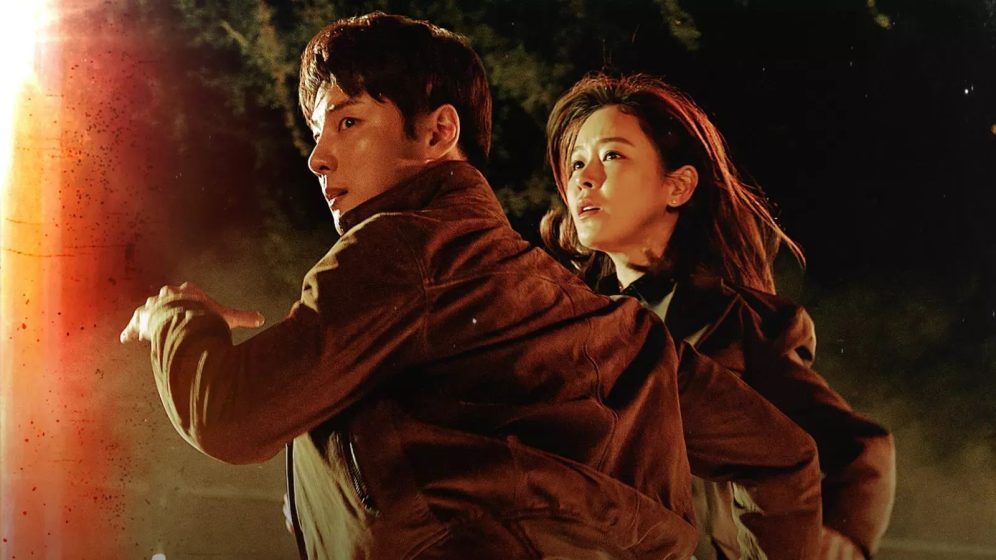 Directed by: Ryu Seung-jin
Cast: Yoon Shi-Yoon, Kyung Soo-jin , Lee Hang-na
Synopsis: This is a love story in the guise of a serial killer K-drama. The show is about Seo Do-Won's (Yoon) who loses the love of his life to an act of crime by a serial killer. He gets a chance to travel into a parallel universe where his girlfriend is, in fact, alive. He tries to catch the killer in this alternate universe.
(Image: Courtesy Rakuten Viki)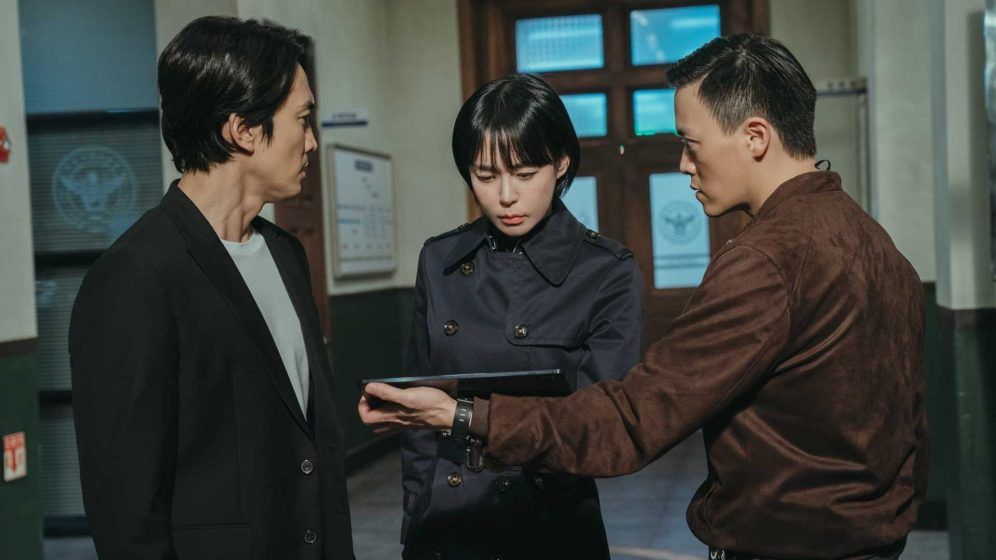 Directed by: Hong-sun Kim, Nam Ki Hoon, Yong Hwi Shin, Lee Seung-Young
Cast: Lee Ha-na, Son Eun-seo, Song Boo-gun, Jang Hyuk
Synopsis: The story is about an efficient detective Moo Jin-Hyuk (Jang) who turns into a recluse after his wife gets brutally killed at the hands of a serial killer. Kwon-Joo (Lee) is an expert voice profiler who also has lost her loved ones to the murderer. Together, they join forces to catch the killer.
(Image: Courtesy of © tvN/IMDb) Directed by: Kim Cheol-gyu
Cast: Lee Joon-Gi, Moon Chae-Won. Seo Hyun-woo, Jung Seo-Yeon
Synopsis: Baek Hee Sung (Jung) is a devoted husband to his detective wife Cha Ji Won (Moon) but something is amiss. Cha unearths a shockingly evil identity about her husband.
Awards Won: Asia Celebrity Award and Best Artist Award for Lee at Asia Artist Awards 2021; Best Director for Kim at Baek Sang Art Awards (2021).
(Image: Courtesy of IMDb)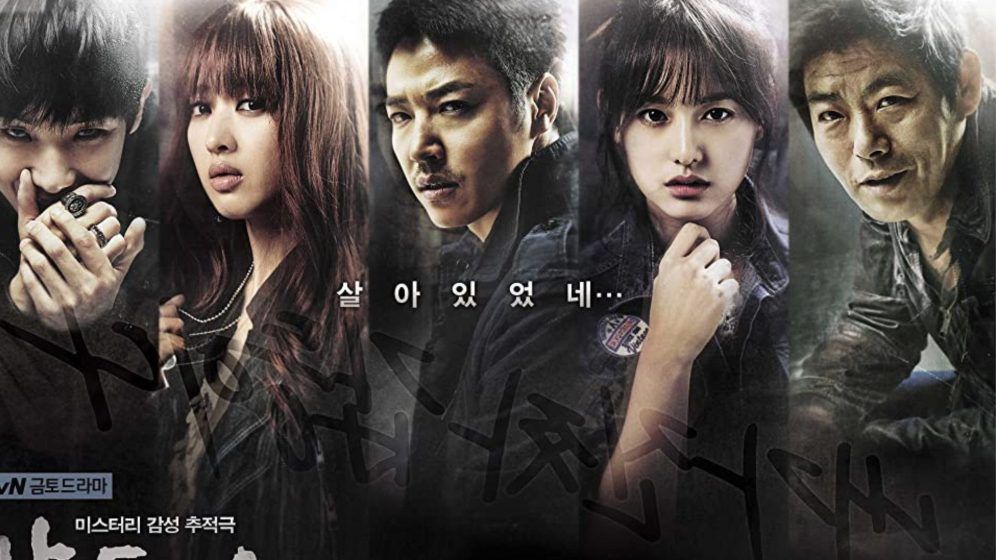 Directed by: Jo Soo-Won
Cast: Yoon Sang-Hyun, Kim Min-Jung, Sung Dong-il
Synopsis: The story of this mini-series is about a dreaded serial killer operating in the Gyeonggi Province whose identity is a mystery but is referred to as Gap Dong. After many years and a family tragedy, young police officer Ha Moo Yeom (Yoon) begins to investigate the case. Will he succeed in his mission to identify and catch the serial killer?
(Image: Courtesy of IMDb) Directed by: Lee Seung-Young
Cast: Park Hee-soon, Jo Bo-ah, Kim Kang-woo
Synopsis: A bright student named Gil Soo-hyun (Kim) returns home to South Korea after working with the FBI for a decade. A Special Missing Persons Unit immediately enlists him to investigate a series of murders.
(Image: Courtesy of IMDb)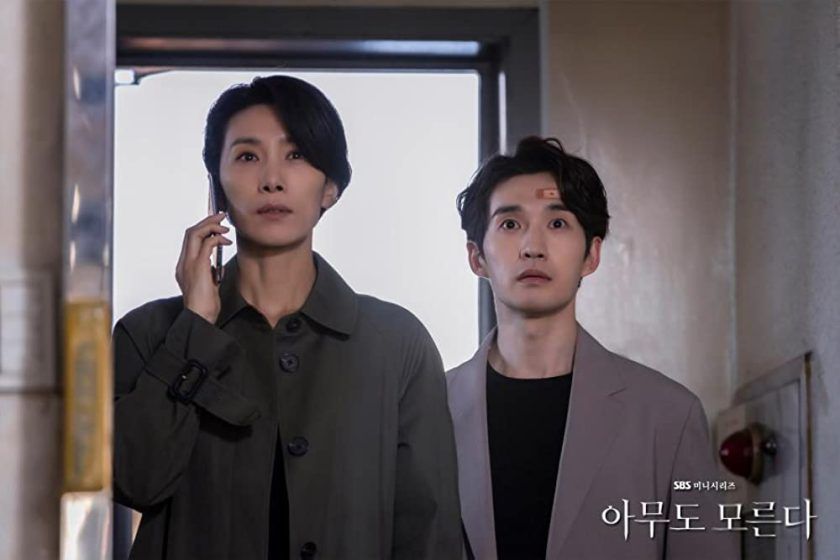 Directed by: Lee Jung-Heum
Cast: Kim Seo-hyeong, Ryu Deok-Hwan, Park Hoon
Synopsis: Detective Cha Young Jin's (Kim) sole purpose in her life is to punish the serial killer who took away her best friend 19 years ago. A loner by nature, will she be able to fulfil this mission?
(Image: Courtesy © SBS/IMDb)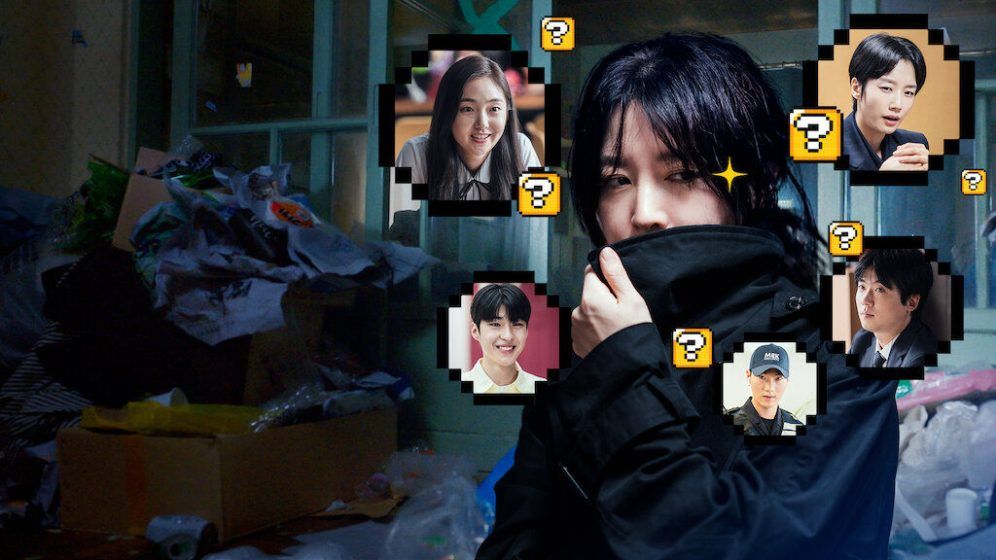 Directed by: Lee Jung-hum and Seong Choy
Cast: Lee Young-ae, Kim Hye-jun, Kim Hae-sook
Synopsis: A reserved and introverted police officer (Lee) becomes an insurance agent to follow up on clues set by an intelligent serial killer. This is a good series for someone who is not interested in heavy plot points and too much gore.
(Image: Courtesy of Netflix)
12
Through The Darkness (2022- )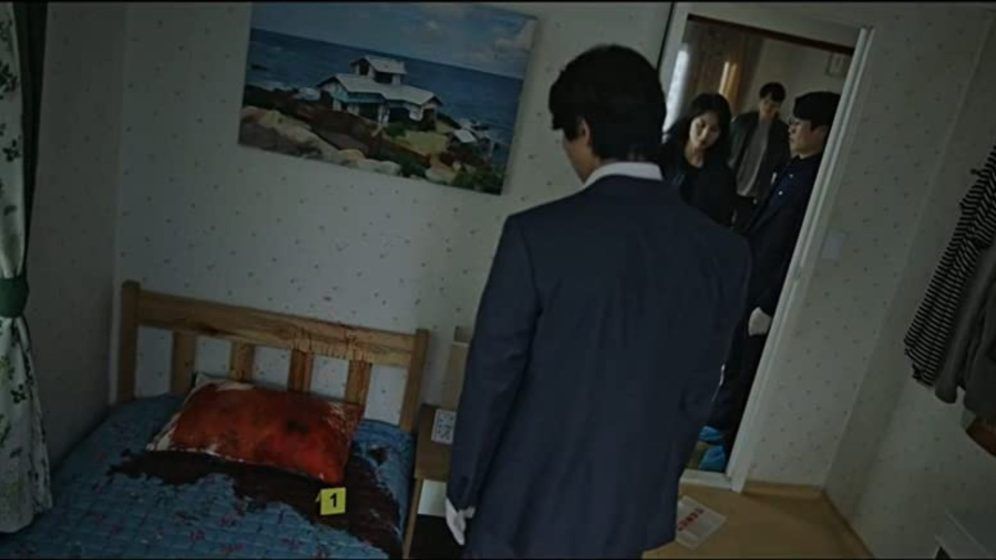 Directed by: Park Bo-Ram
Cast: Nam-gil Kim, Jin Seon-kyu, So-jin Kim
Synopsis: This true crime serial killer drama is interesting because it is based on a book by South Korea's number one criminal profiler Kwon Il Yong and journalist Ko Na Mu. Disturbingly real and suspenseful, this series analyses the psyche of serial killers.
(Image: Courtesy of IMDb)
13
Psychopath Diary (2019)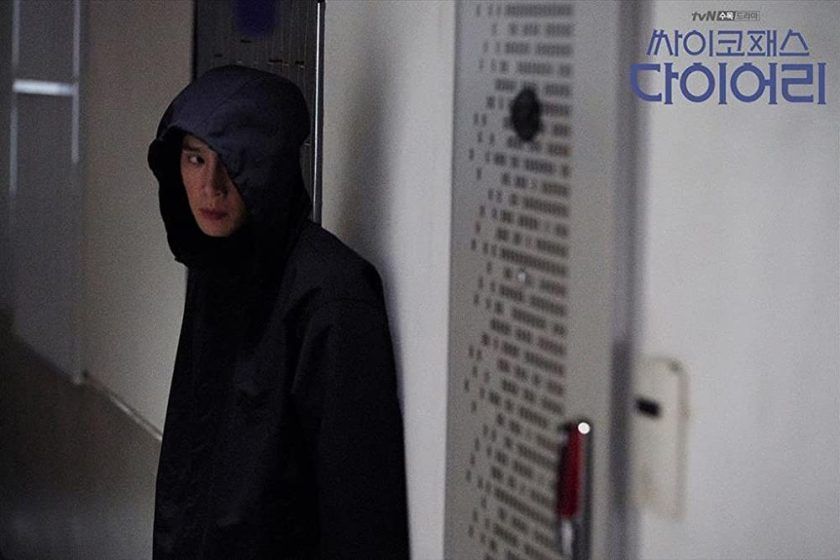 Directed by: Jae Lee Jong
Cast: Yoon Shi-Yoon, Jung In-sun, Park Sung-Hoon
Synopsis: What happens if a common man accidentally finds a serial killer's diary? Dong-sik, on losing his job, tries to end his life. However, in doing so, he somehow stumbles upon a crime scene. While fleeing the murderer, he is hit and finds the culprit's diary in his possession. Unable to remember the events before the incident, Yoon begins to believe that he is a serial killer, but the real culprit is hiding and hunting for his diary.
(Image: Courtesy IMDb)
14
Tell Me What You Saw (2020)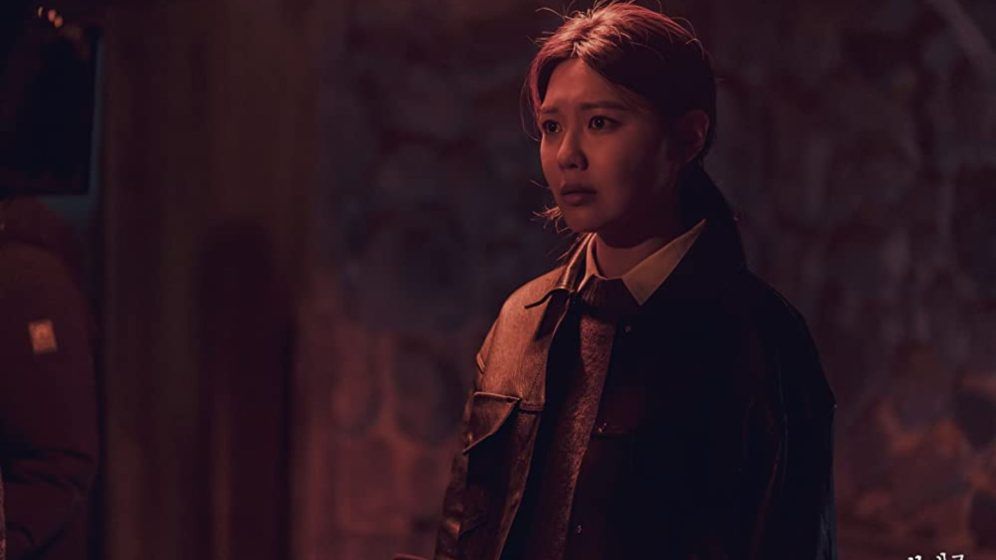 Directed by: Lee Joon-Hyeong
Cast: Jang Hyuk, Choi Sooyoung, Jin Seo-Yeon
Synopsis: In this revenge serial killer drama, Oh Hyun Jae (Jang) wants to hunt down a serial killer who is responsible for his fiancée's death. He is joined by a junior Cha Su Young (Choi) who supports him in his quest with her unique skill of having a photographic memory.
(Image: Courtesy IMDb)
written by.
Preeti Kulkarni
After completing her PG in New Media from the Asian College of Journalism, Preeti has worked in a daily and a magazine before finding her calling in digital journalism. A lover of single malts and an avid pop culture junkie, you can catch her at the movies on weekends or binge-watching the latest shows on OTT when she is not busy preparing her toddler for his Hogwarts letter.