Why do people kill? Is it curiosity that leads otherwise regular people to commit such heinous crimes? What is it that grips the human mind such that it turns them into serial killers, satiating their thirst to murder in the most gruesome manner? Probably, these are the questions that have intrigued filmmakers enough to create some of the best serial killer movies which depict the evil deeds that people are shockingly capable of.
The factor of fear in these flicks is crucial because unlike the horror movies centred on creatures like monsters, zombies or extraterrestrials, serial killer films are about criminals who seem just like us and, more often than not, have socially agreeable personalities. Then what prompts them to this moral depravity is something which is both scary and disturbingly fascinating.
In the 1960s, 1970s and 1980s, Hollywood saw many movies based on serial killers. With the release of Psycho in 1960, one of Alfred Hitchcock's most notable works which garnered both critical and commercial success, the film serves as an example of how serial killer movies ought to be made. No wonder, Hitchcock is believed to be the father of this sub-genre. He pushed the envelope when it came to showing bloody, shocking, terrorising and hauntingly real scenes of violence. For the first time, the world audience was shocked, scared out of their wits and hooked on this sub-genre.
After Psycho, Silence of the Lambs (1991), Maniac (1980) and The Texas Chain Saw Massacre (1974) are other classic serial killer films that no movie buff should miss.
Here are some of the best serial killer movies to watch right now
(Main and Featured image: Extremely Wicked, Shockingly Evil, and Vile/ Netflix)
Jump To / Table of Contents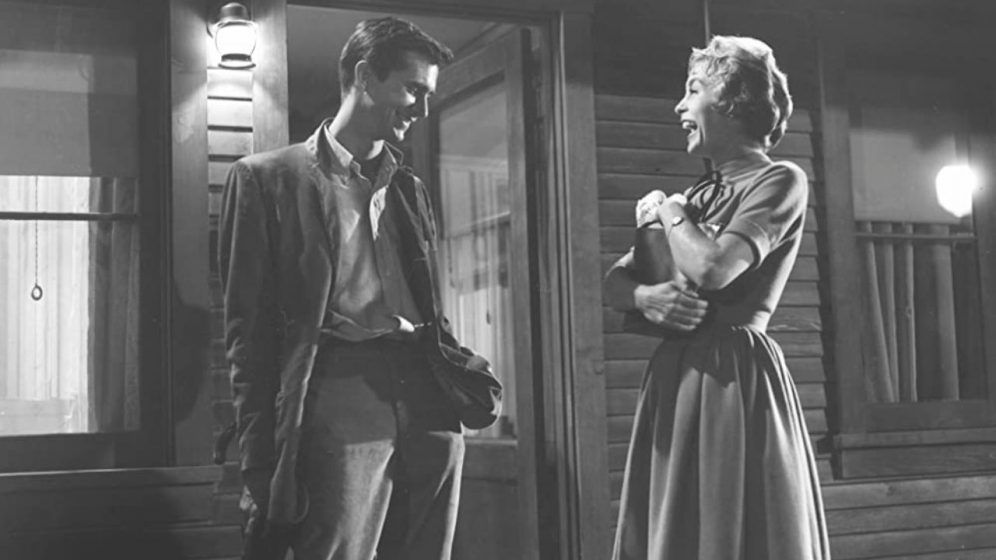 Directed by: Alfred Hitchcock
Cast: Anthony Perkins, Janet Leigh, Vera Miles
Synopsis: Phoenix office worker Marion Crane tries to flee with a huge bag of cash entrusted to her by her boss. She decides to make a pit stop on the way to the Bates Motel. Little did she know that the otherwise shy proprietor had a sinister side to him and it seemed to be controlled by his mother.
About the film: Norman Bates (Perkins) is a sadistic serial killer etched in the minds of crime movie junkies and rightfully so. Right from Hitchcock's superbly directed scenes to Bernard Herrmann's chilling background score, everything in this film ties up in horrifically perfect synchronicity. A Holy Grail for film students and a delightful watch for lovers of crime fiction, Psycho is unmissable.
Awards won: Janet Leigh won a Golden Globe in the Best Supporting Actress category. It was also nominated for Academy Awards for Best Actress in a Supporting Role for Janet Leigh, Best Director for Hitchcock and Best Cinematography, Black-and-White for John L. Russell.
(Image credit: IMDb)
02
The Silence of the Lambs (1991)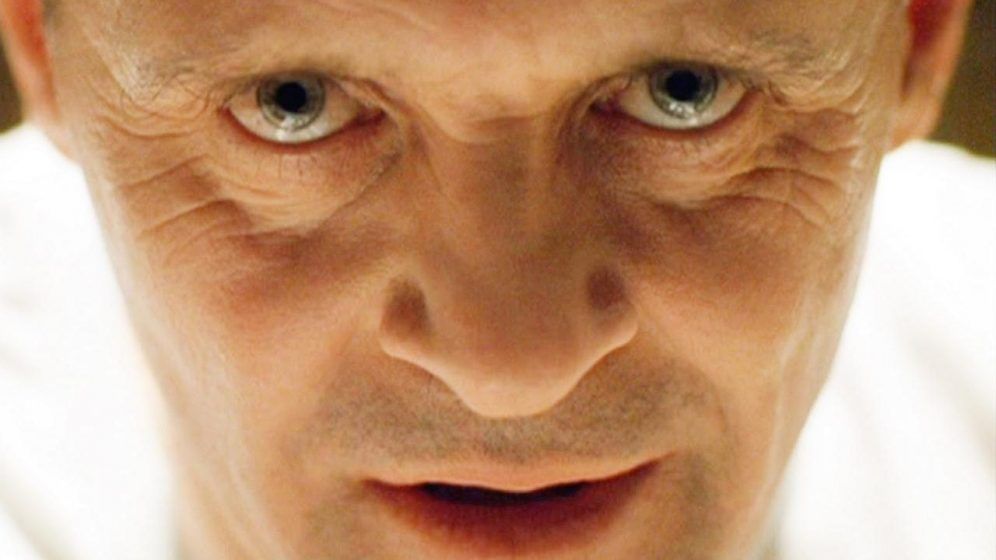 Directed by: Jonathan Demme
Cast: Jodie Foster, Anthony Hopkins, Lawrence A. Bonney, J Ted Levine
Synopsis: An FBI trainee Clarice Starling (Foster) has been put on a deadly assignment to interview a hardened serial killer Hannibal Lecter (Hopkins) who is a trained psychiatrist with cannibalistic tendencies. Meanwhile, a new serial killer "Buffalo Bill" AKA Jame Gumb (Levine) is on the loose murdering women, and Clarice believes Lecter has all the clues about Gumb's next murder.
About the film: This Oscar-winning psychological thriller explores the darkness of the human mind as Lecter, a character immortalised by Hopkins, plays deadly mind games with Clarice. The film is part of the Hannibal Lecter franchise, which includes Manhunter (1986), Red Dragon (2002) and Hannibal Rising (2007).
Awards won: Academy Awards for Best Picture, Best Actor in a Leading Role for Hopkins, Best Actress in a Leading Role for Foster, Best Director for Demme, and Best Writing, Screenplay Based on Material Previously Produced or Published for Ted Tally.
(Image credit: IMDb)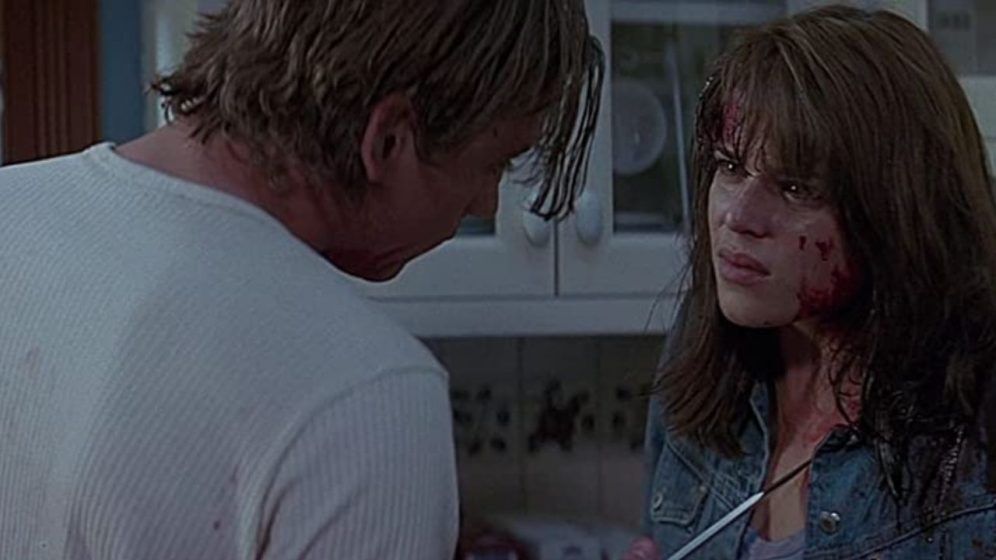 Directed by: Wes Craven
Cast: Neve Campbell, Courteney Cox, David Arquette
Synopsis: Sidney Prescott (Campbell) gets a strange phone call from an unknown person who has a unique way of giving death threats. He psychologically harasses Prescott and her gang of friends with questions about their scary movies and then links the calls to killing innocent lives.
About the film: Scream is a franchise which has six movies, each iconic in its own way. Craven directed the first four movies of this hit franchise, Scream 5 was directed by Matt Bettinelli-Olpin and Tyler Gillett is helming Scream 6, which is yet to be out. All the movies have a commercially viable formula, including gritty suspense, black comedy and gruesome murders, which has worked for the franchise till now.
Awards won: Best Horror Film, Best Actress for Campbell and Best Writer for Kevin Williamson at the Academy of Science Fiction, Fantasy & Horror Films.
(Image credit: IMDb)
04
The Texas Chain Saw Massacre (1974)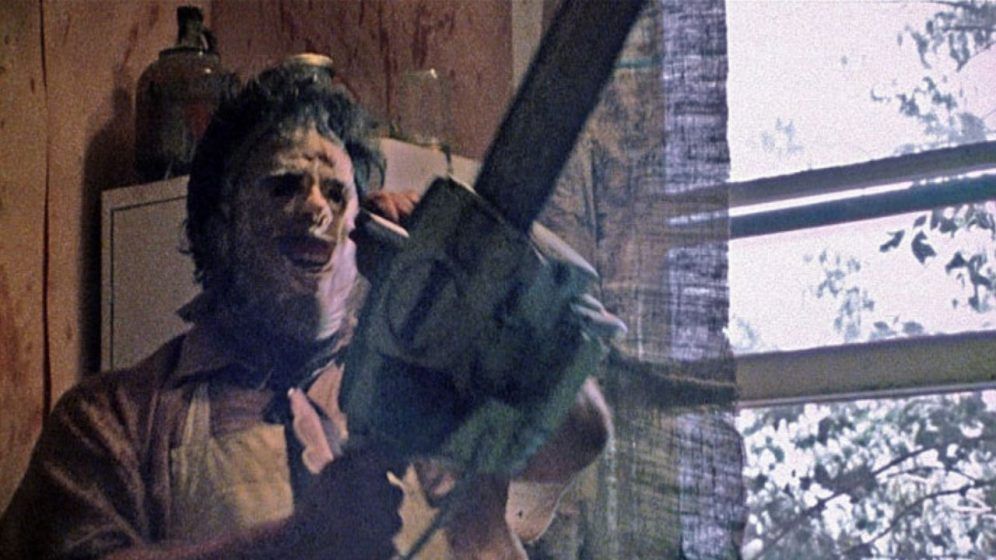 Directed by: Tobe Hooper
Cast: Marilyn Burns, Paul A. Partain, Edwin Neal, Allen Danziger, Gunnar Hansen
Synopsis: Sally (Burns) and Franklin (Partain) are on their way to assess the condition of their grandfather's grave which has been reportedly vandalised. A series of wrong decisions led them to associate themselves with a group in Harlow, Texas, and come face to face with ultimate danger in the form of Leatherface (Hansen).
About the film: There are around eight movies in this hit franchise. Gore and violence are the key elements uniform throughout the movies, including The Texas Chainsaw Massacre 2 (1986), Leatherface: The Texas Chainsaw Massacre III (1990), Texas Chainsaw Massacre: The Next Generation (1995), All American Massacre (2000), The Texas Chainsaw Massacre (2003) , The Texas Chainsaw Massacre: The Beginning (2006), Texas Chainsaw (2013), Leatherface (2017) and Texas Chainsaw Massacre (2022).
With every movie, viewers get to delve deeper into the monstrosity and psyche of its villain, Leatherface whose character was loosely based on the real-life serial killer Ed Gein.
(Image credit: IMDb)
05
Memories of Murder (2003)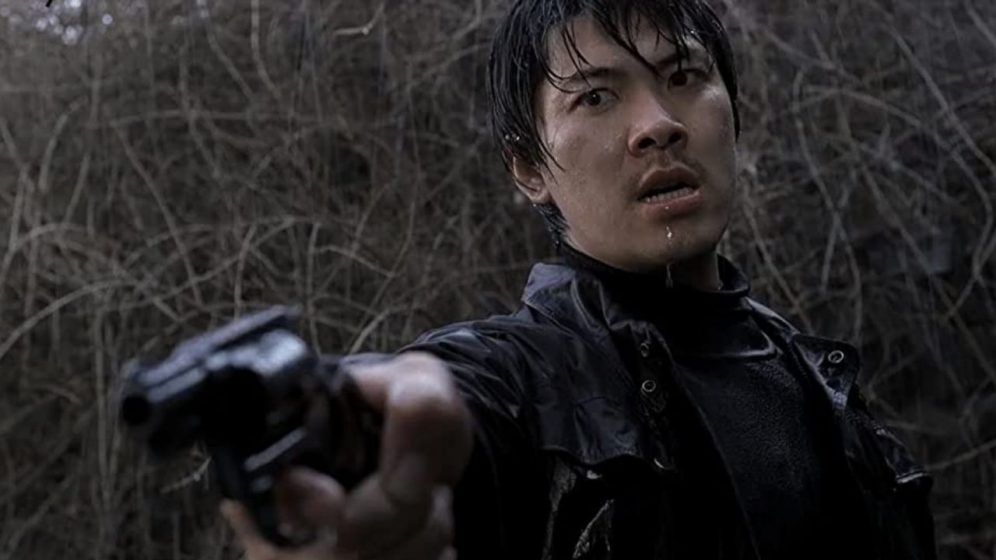 Directed by: Bong Joon Ho
Cast: Song Kang-ho, Kim Sang-kyung, Roe-ha Kim
Synopsis: The film is set in the province of Gyunggi, South Korea, in 1986, where many young girls are found to be dead and a detective Seo Tae-yoon (Kim) from Seoul is entrusted with the duty of nabbing the culprit. Will he be able to save this town?
Awards won: Best Director and Best Screenplay for Bong at the Busan Film Critics Association (BCFA).
(Image credit: IMDb)
06
American Psycho (2000)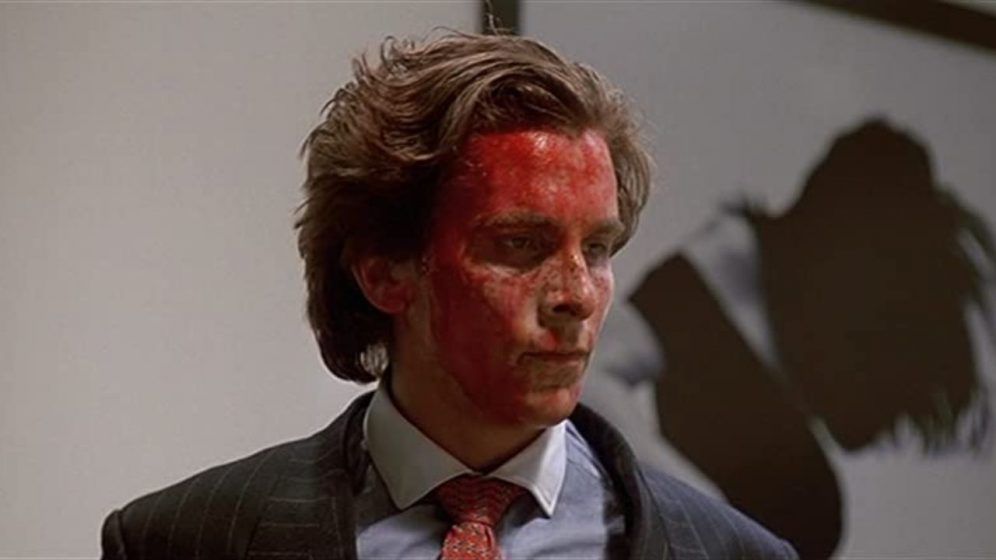 Directed by: Mary Harron
Cast: Christian Bale, Justin Theroux, Josh Lucas
Synopsis: Patrick Bateman (Bale) is every bit of a classic American gentleman who everyone would love to associate themselves with. He is an investment banker and affable, attractive, charismatic and vain. Bateman hides his alternate psychopathic ego from his colleagues and friends while he doubles as a gruesome serial killer by night.
About the film: The movie mirrors the society of the 1980s which gave importance to the 'yuppie culture.' Therefore, American Psycho parodies the consumerist society we live in while being a prominent film in this sub-genre.
Awards won: Best Actor in a Leading Role for Bale at the Awards Circuit Community Awards 2000.
(Image credit: IMDb)
07
Henry: Portrait of a Serial Killer (1986)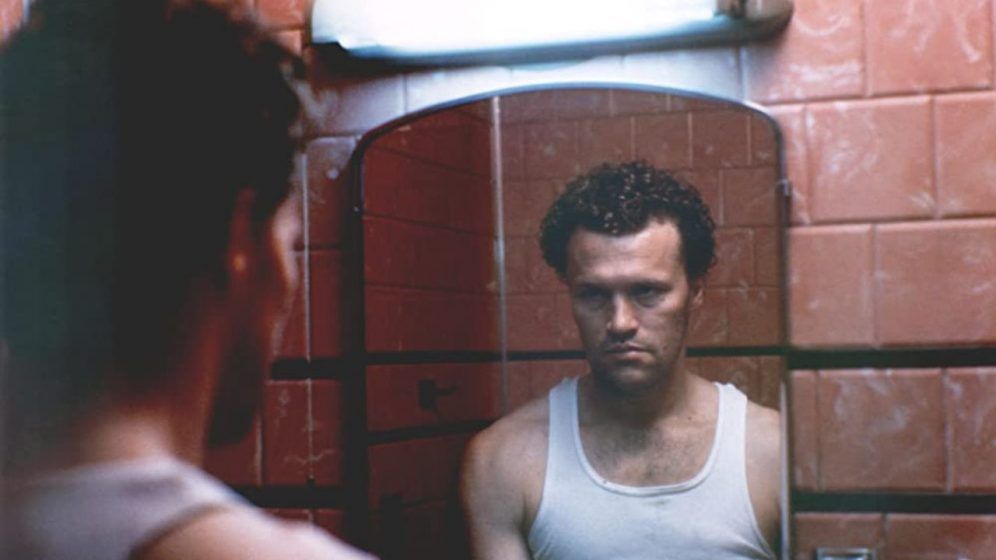 Directed by: John McNaughton
Cast: Michael Rooker, Tracy Arnold, Tom Towles
Synopsis: Henry (Rooker) is a sociopath lacking empathy of any kind. After being released from prison for his mother's murder, he moves in with jailbird Otis (Towles) who partakes in Henry's crimes that involve killing random people.
About the film: The New York Times called this movie 'profoundly disturbing' and rightly so. The film is based on the true-life story of serial killer Henry Lee Lucas.
(Image credit: IMDb)
08
My Friend Dahmer (2017)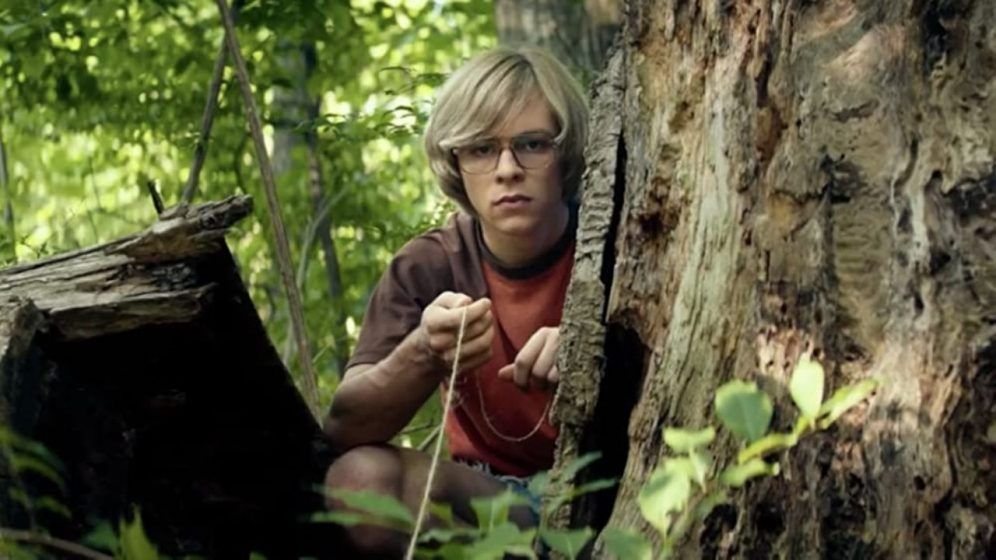 Directed by: Marc Meyers
Cast: Ross Lynch, Alex Wolff, Anne Heche
Synopsis: The movie is a keen analysis of the psychology of real-life serial killer Jeffery Dahmer and how his unhappy childhood and tormented teen years turned him into a fame-hungry monster. Dahmer (Lynch) is an awkward 'nerd' who tries hard to gain acceptance from his peers.
About the film: The movie is based on a book of the same name written by Dahmer's high school friend John Backderf AKA Derf. It shows how the notorious killer displayed tendencies of animal cruelty and cannibalism in his early years.
(Image credit: IMDb)
09
I Saw The Devil (2010)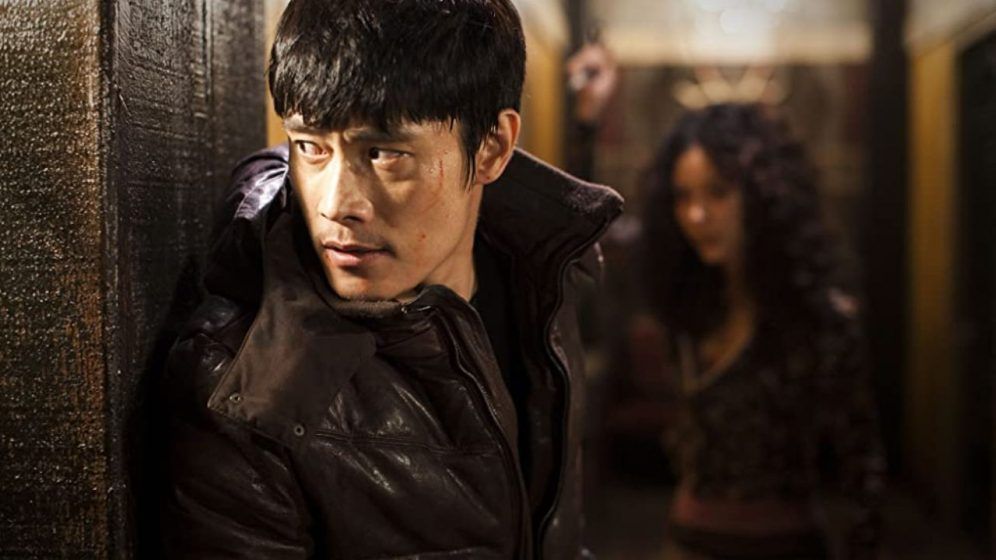 Directed by: Kim Jee-Woon
Cast: Lee Byung-hun, Choi Min-sik, Jeon Gook-hwan
Synopsis: A morally depraved serial killer Jang Kyung-chul (Choi) is pursued by his nemesis Kim Soo-hyeon (Lee), a secret agent with a personal vendetta, in Jang's dangerous game.
Awards won: Best Editor for Nam Na-young at the Asian Film Awards 2011 and Daesang Grand Award for Lee at the Baek Sang Art Awards 2011.
(Image credit: IMDb)
10
Extremely Wicked, Shockingly Evil, and Vile (2019)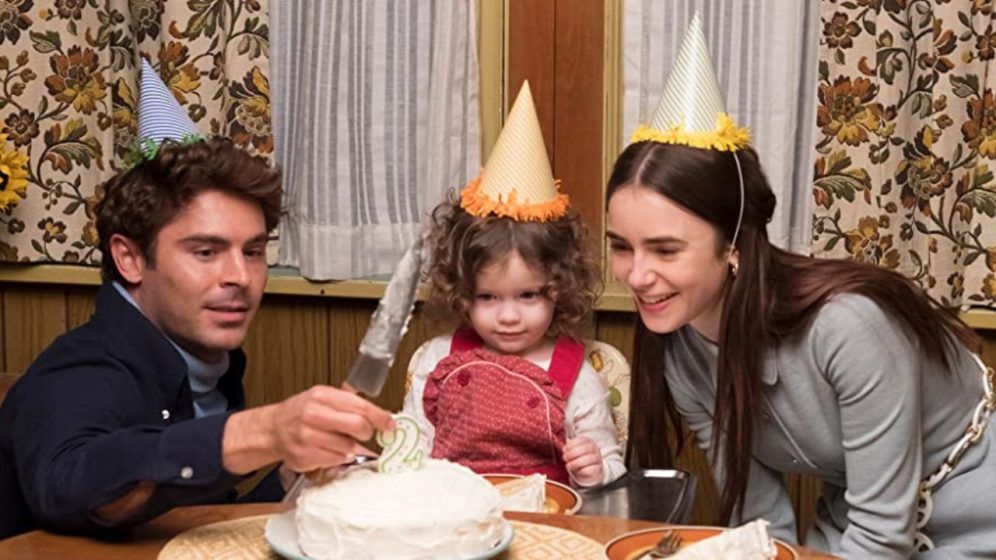 Directed by: Joe Berlinger
Cast: Lily Collins, Zac Efron, Angela Sarafyan
Synopsis: The movie is about Ted Bundy's longtime live-in girlfriend Liz (Collins) who is madly in love with the killer and refuses to believe his dark truth.
About the film: Imagine a Disney prince like Efron donning a terrorising avatar of a monstrous real-life serial killer, Ted Bundy. Critics argued that the makers made this psychotic criminal glamorous by having Efron portray him on screen.
"Extremely wicked, shockingly evil, and vile" are, in fact, the exact words of the judge who convicted Bundy as a murderer of many young women.
(Image credit: IMDb)
11
The Little Things (2021)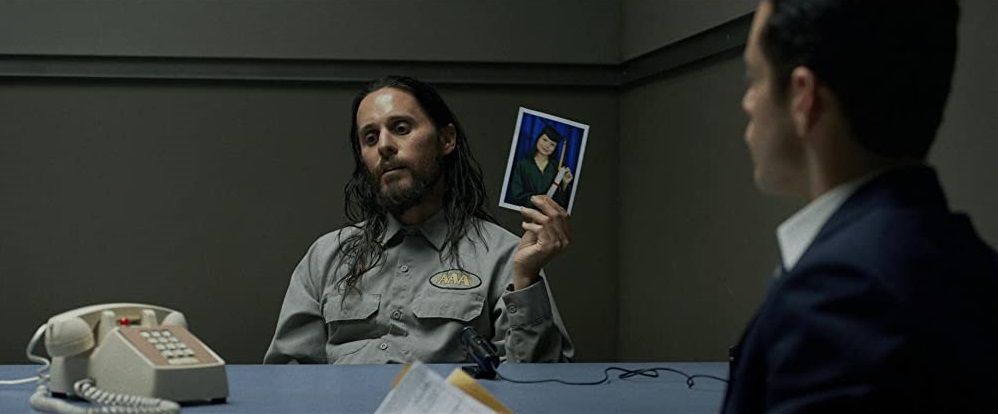 Directed by: John Lee Hancock
Cast: Denzel Washington, Rami Malek, Jared Leto
Synopsis: Deputy Sheriff Joe Deacon AKA Deke (Washington) and Sergeant Jim Baxter (Malek) are on a trail to find a notorious serial killer (Leto).
(Image credit: IMDb)
12
There's Someone Inside Your House (2021)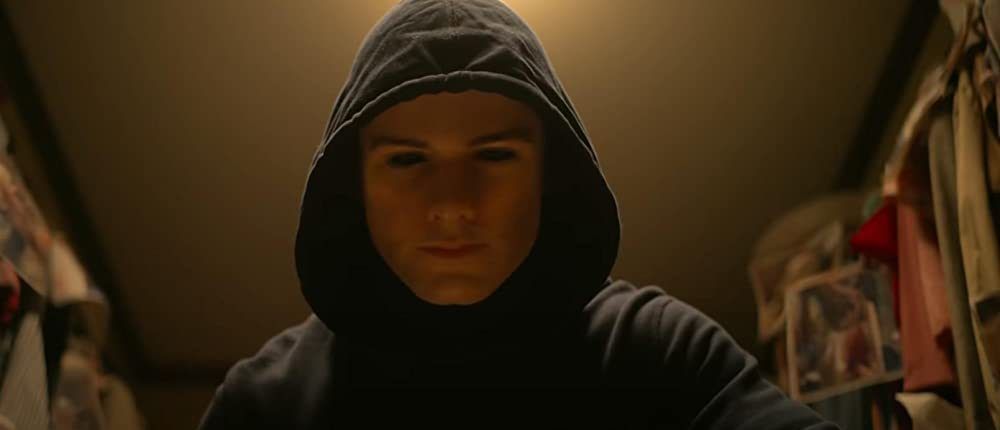 Directed by: Patrick Brice
Cast: Sydney Park, Théodore Pellerin, Asjha Cooper
Synopsis: The plot centres around Makani Young (Park) and her group of friends who are in their final year of Osborne High School in Nebraska. The group is stalked by a terrifying stranger who wears masks of his victims' faces and exposes their darkest secrets. Will Young and her friends be able to reveal his identity and save the town from his monstrosity?
(Image credit: IMDb)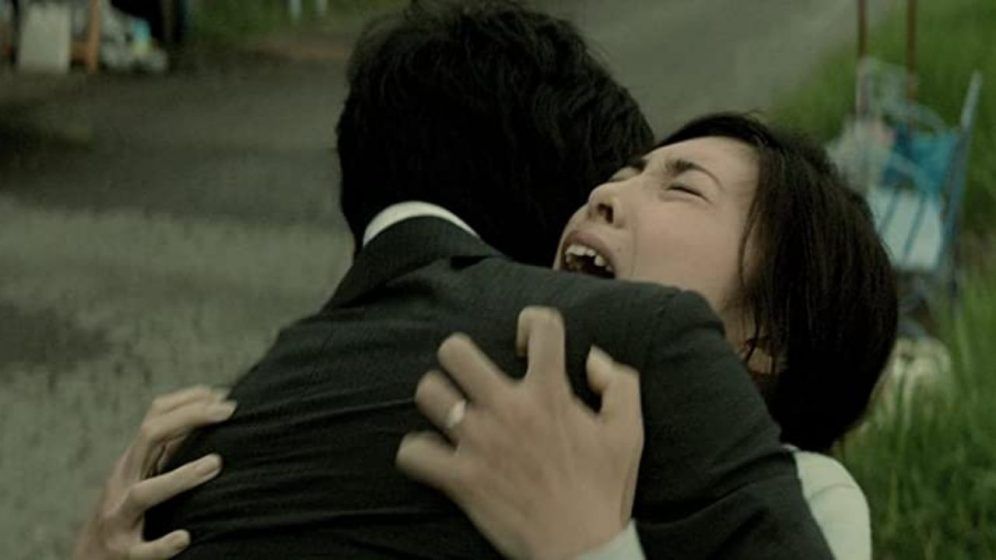 Directed by: Kiyoshi Kurosawa
Cast: Hidetoshi Nishijima, Yûko Takeuchi, Toru Baba
Synopsis: Takakura (Nishijima), a criminal psychology professor, is also a former detective. He is contacted by his ex-colleague to take a six-year-old case about a missing family. As he begins his investigation, he is confronted with a strange situation in his neighbourhood.
Awards won: Best Cinematography for Akiko Ashizawa at the FANCINE Festival de Cine Fantastico de la Universidad de Malaga 2016
(Image credit: IMDb)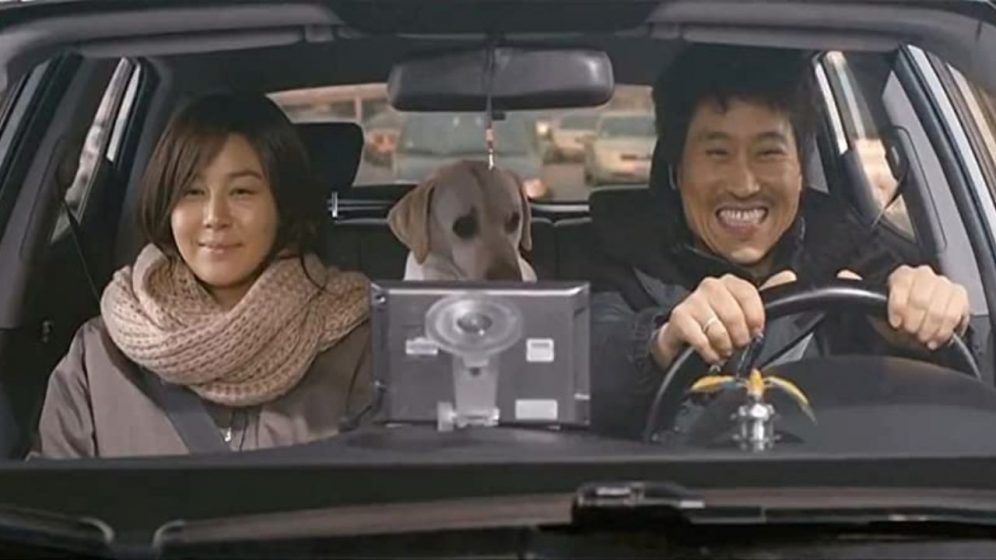 Directed by: Sang-hoon Ahn
Cast: Ha-neul Kim, Yoo Seung-ho, Hie-bong Jo
Synopsis: A brilliant police academy student Min Soo-Ah (Kim) loses her eyesight in a fateful accident. The film shows how she aids an investigation to find a killer on the loose. Initially, the detective does not believe her story. But after she displays her acute sense of understanding her surroundings, they zero down on a taxi driver who had picked her up on the night of a hit-and-run case.
Awards won: Best Actress for Kim, Best Supporting Actor for Jo and Best Screenplay for Min-seok Choi, at the Grand Bell Awards, South Korea 2011.
(Image credit: IMDb)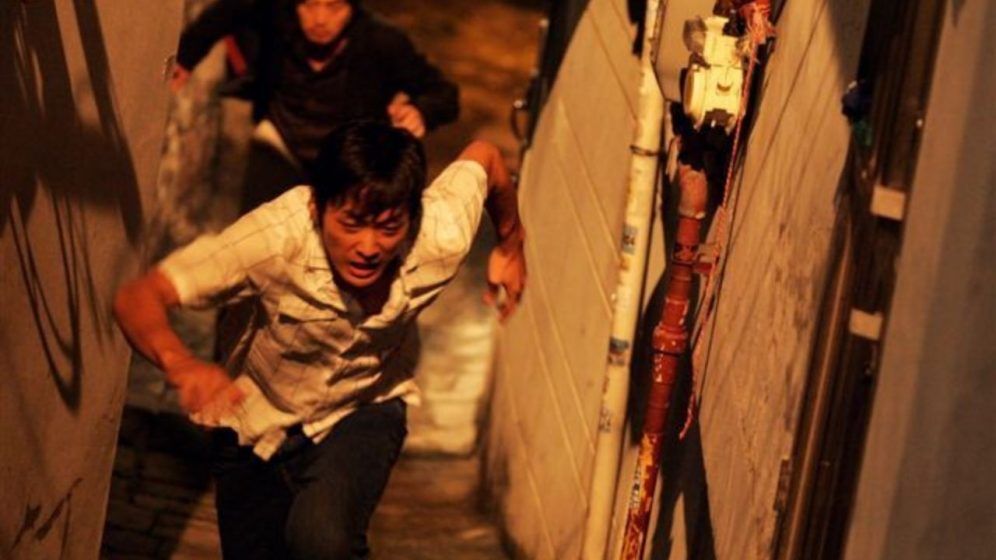 Directed by: Na Hong-jin
Cast: Kim Yoon-seok, Ha Jung-woo, Yeong-hie Seo
Synopsis: Eom Joong-ho (Kim) was once a detective but has now turned into a petty pimp. He gets into trouble as many of his girls start disappearing. When the last one, named Kim Mi-jin (Seo), goes missing after he sends her to one of his clients, he begins to connect the dots. He starts sleuthing to find the serial killer on the loose. Will he be able to save Kim?
Awards won: Best Editor for Sun-min Kim at the Asian Film Awards 2009, Best New Director for Na at the Baek Sang Art Awards (2009)
(Image credit: IMDb)
written by.
Preeti Kulkarni
After completing her PG in New Media from the Asian College of Journalism, Preeti has worked in a daily and a magazine before finding her calling in digital journalism. A lover of single malts and an avid pop culture junkie, you can catch her at the movies on weekends or binge-watching the latest shows on OTT when she is not busy preparing her toddler for his Hogwarts letter.