Gladiator, the Oscar-winning epic historical drama from the early '00s, is getting a sequel! Yep, Gladiator 2 is officially happening. Directed by Ridley Scott, the original film was set in ancient Rome and showcased the story of Maximus Decimus Meridius, a skilled general in the Roman army. The film featured Russell Crowe in the lead role and Joaquin Phoenix, Connie Nielsen and Oliver Reed in supporting roles. Crowe won the Oscar for his performance, while Phoenix was nominated for his. While the Gladiator sequel won't feature Crowe or Phoenix, it does have a star-studded ensemble in its own right. Just recently, it was announced that Pedro Pascal has been added to Gladiator 2's cast. Pascal is clearly having a moment right now, with his flurry of iconic performances in TV shows like The Last of Us and The Mandalorian and being anointed as the internet's 'favourite daddy'.
With all the hype surrounding Gladiator 2, here's a lowdown on its plot, cast and release date.
What will be the storyline of 'Gladiator 2'? The original Gladiator tells the story of Maximus Decimus Meridius, a skilled general in the Roman army. After the death of Emperor Marcus Aurelius, Maximus finds himself betrayed by Commodus, the power-hungry and corrupt heir to the throne. Commodus murders his father and seizes power, forcing Maximus into slavery. He then becomes a gladiator and rises through the ranks, captivating the Roman crowds with his impressive combat skills. Maximus is also seeking revenge against Commodus and aims to restore Rome to its former glory.
While not much is known about the plot of Gladiator 2, the sequel is going to focus on Lucius, the son of Lucilla and the nephew of Commodus.
Pedro Pascal and Joseph Quinn join the cast of 'Gladiator 2'
Just like the original film, Gladiator 2 will be directed by Ridley Scott. Oscar-nominee Paul Mescal will play the role of Lucius. Other cast members include Connie Nielsen, Denzel Washington, Barry Keoghan, Joseph Quinn and the recently-announced Pedro Pascal.
When is 'Gladiator 2' releasing?
Ridley Scott's 'GLADIATOR 2', starring Paul Mescal, will be released in theaters November 22, 2024. pic.twitter.com/D3xxTUgMOz

— Film Updates (@FilmUpdates) February 3, 2023
Gladiator 2 will release in theatres on November 22, 2024.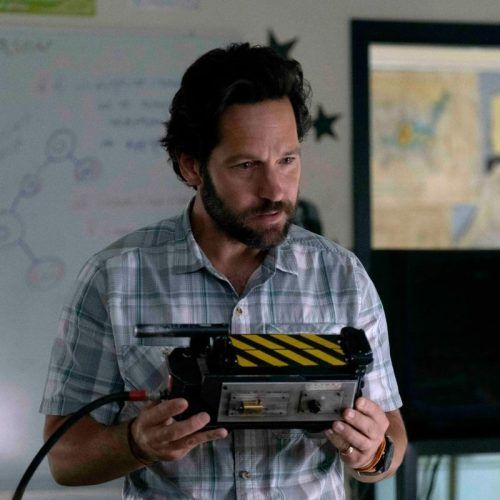 (Hero and feature image credit: Courtesy IMDb/Gladiator)
Frequently Asked Questions (FAQs)
Question: Is Gladiator getting a sequel?
Answer: Yes, the Gladiator sequel is in the works. Called Gladiator 2, it will premiere in 2024.
Question: Will Russell Crowe be a part of Gladiator 2?
Answer: No, Russell Crowe will not be a part of Gladiator 2.
Question: Is Pedro Pascal a part of Gladiator 2?
Answer: Yes, Pedro Pascal has joined the star-studded cast of Gladiator 2.
Question: When will the Gladiator sequel be released?
Answer: Gladiator 2 will premiere in theatres on November 22, 2024.
written by.
Sanika Achrekar
Digital Writer, Augustman
Sanika lives for fashion and skincare. She enjoys writing about style, beauty, and lifestyle. She worked as a fashion writer for Man's World India magazine. When not writing about designers and trends, she likes to shop, travel, try new Sushi restaurants, practise pilates and rewatch her comfort shows.