From hosting the popular music show Inkigayo to being a permanent fixture of the variety series Village Survival – South Korea's newest celebrity heartthrob has done it all. However, it's his acting prowess and versatility that earned him the title of the 'son of Netflix.' If you've yet to be acquainted with Song Kang, here are a few K-dramas to add to your watchlist.
Currently in the headlines for the highly-anticipated thriller-romance drama My Demon, Song Kang has quite the exciting filmography to his name. In fact, ever since he first stepped foot in the industry in 2017, he's played the most diverse set of roles. This includes a suave art student who's a walking red flag, an opinionated weather forecaster with a dark past, and a young and ambitious ballet dancer under considerable financial burden. With this, he's built a reputation for being a stellar leading man, starring alongside popular actresses like Park Min-young and Han So-hee. Interestingly, most of his titles are either available on, or original productions of Netflix – leading to him being dubbed the OTT platform's son. Here's a look at a few of his titles that are on our radar.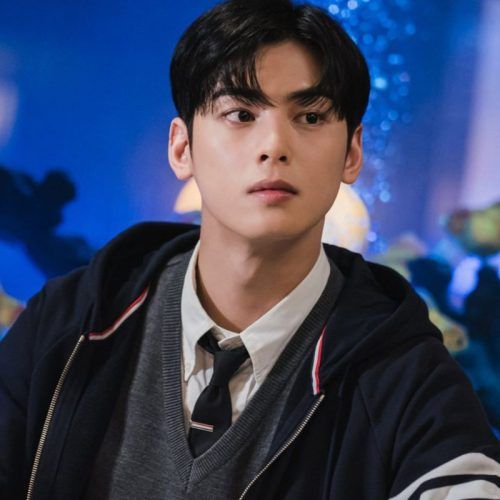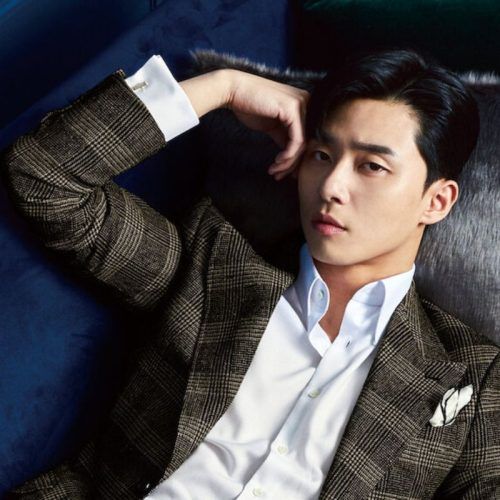 Check out our complete list of K-dramas to watch!
K-dramas featuring Song Kang for your next binge session
Navillera
Directed by: Han Dong-hwa
Cast: Park In-hwan, Song Kang, Na Moon-hee, Hong Seung-hee
Episodes: 12
Release date: 22 March, 2021
Synopsis: 70-year-old retired mailman Shim Deok-chul (played by Park In-hwan) resolves to fulfill his unfulfilled dream of learning ballet by joining a dance academy. There he meets 23-year-old Lee Chae-rok (played by Song Kang) who's struggling financially and is on the verge of quitting. Both learn from each other while navigating the realities of life.
In an interview with Forbes, Kang noted, "I felt Chae-rok of Navillera was similar to me in that he works passionately toward his dream."
Love Alarm
Directed by: Lee Na-jung
Cast: Kim So-hyun, Jung Ga-ram, Song Kang
Episodes: 8
Release date: 22 August, 2019
Synopsis: Love Alarm is a dating app that determines whether you've a crush on someone within a ten-minute radius and announces it to everyone around. Hardworking high school student Kim Jojo (played by Kim So-hyun) navigates this complex dating scenario while dealing with a set of personal adversities. Also in the picture? Fellow student Lee Hye-Yeong (played by Jung Ga-ram) who has a crush on her and his childhood friend Hwang Sun-oh (played by Song Kang) who's a model and student who comes from a rich but uncaring family.
"Love Alarm's Sun-oh shows a side of me that tries to express myself sincerely even though I'm awkward at it," Kang stated in the interview with Forbes.
Nevertheless
Directed by: Kim Ga-ram
Cast: Han So-hee, Song Kang, Chae Jong-hyeop
Episodes: 10
Release date: 19 June, 2021
Synopsis: Yoo Na-bi (played by Han So-hee) – a student of Hongseo University's Sculpture Department – is heartbroken and cynical about love and relationships. She crosses paths with fellow student Park Jae-eon (played by Song Kang) who enjoys flirting and casual dating but is averse to commitment. Also in the picture? The sincere Yang Do-hyeok (played by Chae Jong-hyeop) who is a walking green flag.
A report by The Korea Times noted that Kang had many nerve-wrecking, stirring experiences on set. "I hope you (fans) continue to enjoy Nevertheless even after its finale," he noted.
Forecasting Love And The Weather
Directed by: Cha Young-hoon
Cast: Park Min-young, Song Kang, Yoon Park, Yura
Episodes: 16
Release date: 12 February, 2022
Synopsis: In the South Korean Meteorological Administration office, newly-appointed and capable director Jin Ha-kyung (played by Park Min-young) plays by the rules. Meanwhile fellow forecaster and her subordinate Lee Shi-woo (played by Song Kang) – who has a knack for his job – doesn't always stick to the norm. The two navigate both, the weather and their relationship.
Reflecting on his role, Kang noted in an interview with Korea Times, "Because I play a free spirited and lively character, I contemplated on how to transform my style and looks," He further added, "My unfashionable haircut looks silly. However, he becomes serious when he talks about the weather. It was exciting to embody these different facets."
Sweet Home
Directed by: Lee Eung-bok, Jang Young-woo, Park So-hyun
Cast: Song Kang, Lee Jin-wook, Lee Si-young, Lee Do-hyun, Kim Nam-hee, Go Min-si, Park Gyu-young, Go Youn-jung
Episodes: 10
Release date: 18 December 2020
Synopsis: Hyun (played by Song Kang) is an introverted high school student who lost his family in a horrific accident. Forced to move to an old apartment building and tackle life, he soon finds himself entangled in a zombie-like apocalypse while trapped with other residents.
"I've always wanted to play a character in a film or series that has a lot of fantasy elements, and I think playing Hyun-soo in Sweet Home helped me realize that dream, which I'm very grateful for," Forbes quoted Kang saying.
Which of these Song Kang dramas do you most look forward to streaming?
All images: Courtesy Netflix
This story first appeared on Lifestyle Asia India