ALL right, jerkwad. We know what you're here for. You're hoping to find affirmation of your alpha, badass status as a bringer of woe. And with massive, years-in-the-making moments from Avengers: Endgame and Game of Thrones Season 8 coming to a head, you've never felt more empowered and Gleeson gleeful. Well, strap in; you're going to get what you came for. Fresh from the salt mines created by the tears of a million spoiled fans comes this very detailed analysis of what's wrong with you. We're bringing out the big guns. We're using you language. Do you get as good as you give?
#SpoilerAlert: Half your friendships disintegrate if you spoil Endgame or the Battle of Winterfell, leaving you maybe three or four probably.
#RealSpoilerAlert: Spoilers ahead from movies/episodes that have aired more than two years ago.
01: You're insecure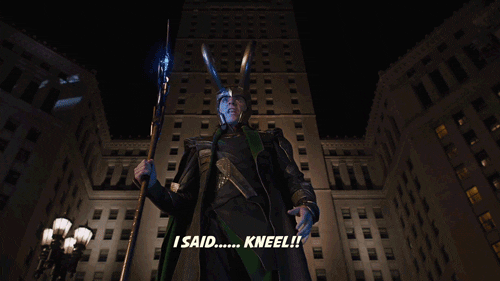 Don't know what for. You're a pretty fly person usually, but you can't resist the thrill of dropping a spoiler-bomb. It's the same feeling as right before you slam home a world-class punchline. We all love that high.
Except you have no punchline and you don't have the rapt attention of your peers that comes from a good buildup of a well-told joke. That's why you want to hijack the moment. You need to be the centre of attention, now.
At the heart of the spoiler is one ugly truth: it's an easy way out of an inexplicable, perpetual fear that your friends will forget you exist or matter.
They won't, dude; that's why they're friends. Go work on faking some BDE.
02: You lack empathy. Not saying you have zero empathy, you're just severely deficient. Likely you don't see why people should lose their marbles over pure fiction, because you personally couldn't care less. It's fine to have that opinion, really. Hold a sermon for all we care.
But to act on it and drop a spoiler is stepping into the territory of bigotry. And no, that doesn't mean you're big.
03: You Lack Discipline!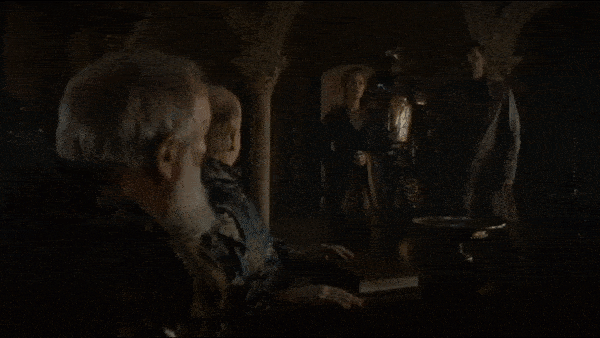 A ton of these things are aired on social media posts, where you may rightly or incorrectly assume that people give more of a hoot for what you think over what they want to experience. Here's an easy way to check: Are you on the Time 100?
Sure, epic movies and episodes always inspire an almost rabid level of excitement. But the greater that excitement, the more you should rein it in, in hopes that your supposed friends can reap a similarly sweet reward.
Posts that spoil often result from a sudden loss of control as you struggle to keep it within you. So yeah, congrats, you just s(p)oiled your pants in virtual public. Shame!
(Props to the growing cadre of users who post "I loved it, go watch it so we can discuss it.". Now that is new-age etiquette.)
04: You (are) very free. We've got to admit this is one of the weaker jabs. It is, in fact, pretty great to hear that you prioritise the shows so much that you catch them at the earliest possible screening times. We're happy for you, albeit slightly envious. Watching the show is the high we all want to ride together.
It begins to sour when you start to set unrealistic timelines for everyone to catch up. We can't all blow leave frivolously or call in sick on Mondays, y'know. How about holding off till the weekend? (Opinion below please.)
Gloating about it or dangling the threat of a spoiler may be irksome, but, you know what, that's ultimately fine. That's friendly banter and a little bit of spice between pals.
Don't cross over to hint territory though. Hints, whether herrings or not, are as bad as spoilers. But it's too late, isn't it? You've dropped more hints per hour than the thirstiest soul on Earth.
05: You might be a little sad-istic.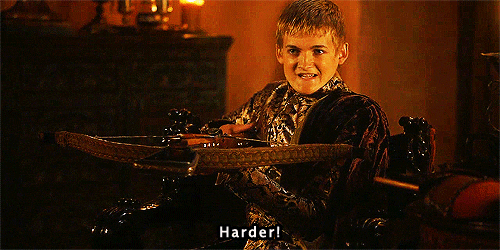 But you already knew this, didn't you, Joffrey? Nothing gets your crossbow crank going like a little terror and squirming from your captive friends. This is real power, being able to strike fear into the hearts of many with just mere words. What dominion you have over them!
Reread that as many times as you need to.
/salt. Hope you read this with at least a pinch of it.
---
TAKE OUR QUIZ
[wpforms id="43411″ title="false" description="false"]
written by.
Xiangjun Liao
XJ is the associate digital editor and works the F&B, tech, watch and motoring beats. Correspondingly, he's an alcoholic carnivore with a boyish fascination for all things mechanical. No prizes for guessing which Jaguar he wishes to commandeer.