While OTT platforms and TV channels are flooded with quality content, there is no dearth of poor shows and movies either. Thanks to the aggregator site Rotten Tomatoes, you can filter out what not to watch from this sea of content with their trusted tomato-based ratings. As the recent HBO original, The Idol — which started airing on 4 June 2023— became one of the worst-rated TV shows ever, we list some other titles that you can simply skip.
How does the Rotten Tomatoes rating work?
Designed to give viewers a quick overview of a show or film, the aggregator website places a bright red tomato icon beside a title to imply it is a 'fresh' piece of content worth watching. On the other hand, a green splat-like sign hints the film or series is 'rotten' or least recommended. The platform's Tomatometer provides ratings for each title. The higher the percentage, the better the show.
What makes Rotten Tomatoes stand out in the film and TV rating sector is that it provides a holistic view with critics' comments, audience votes, summary and cast details. Instead of just relying on an arbitrary number, viewers can read comments by top critics and leave their honest reviews as well.
While some TV shows lose out on their charm due to slow plot development, others fail to establish the climax well and some simply lack a good story. A score below 60% leads to a negative rating on Rotten Tomatoes.
From Netflix's Queen Cleopatra (2023) to We Are Men (2013) — our list of the worst TV shows based on Tomatometer ratings can help you ensure your next binge-watch session doesn't leave you with a bitter taste.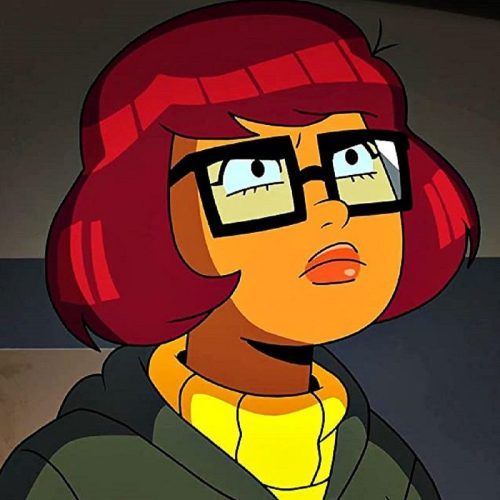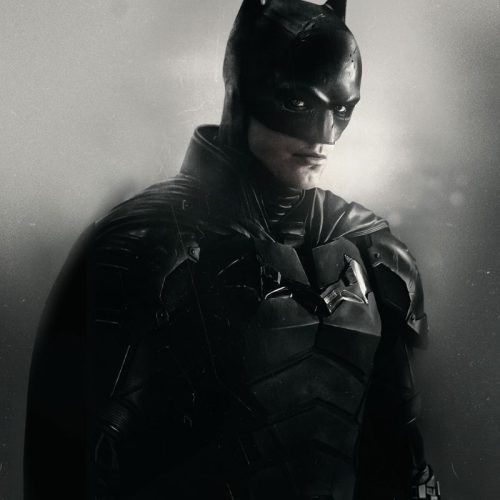 TV shows with the worst ratings on Rotten Tomatoes
Jump To / Table of Contents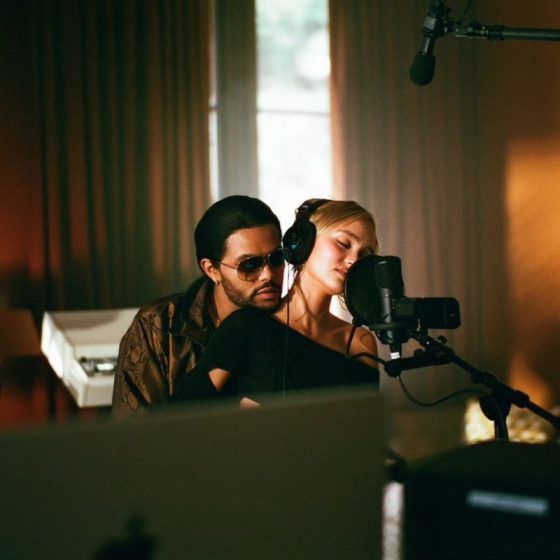 Rotten Tomatoes rating: 26 per cent
Created by: Sam Levinson, Reza Fahim, Abel 'The Weeknd' Tesfaye
Cast: Lily-Rose Depp, The Weeknd, Suzanna Son
Synopsis: As a recent breakdown causes up-and-coming pop star Jocelyn (Depp) to cancel her tour, she becomes determined to get her career back on track. On her path to redemption, she comes under the influence of the self-help guru and cult leader, Tedros (Tesfaye).
Critics' consensus: "Every bit as florid and sleazy as the industry it seeks to satirise, The Idol places itself on a pedestal with unbridled style but wilts under the spotlight," mentions Rotten Tomatoes.
Image credit: The Idol/ IMDb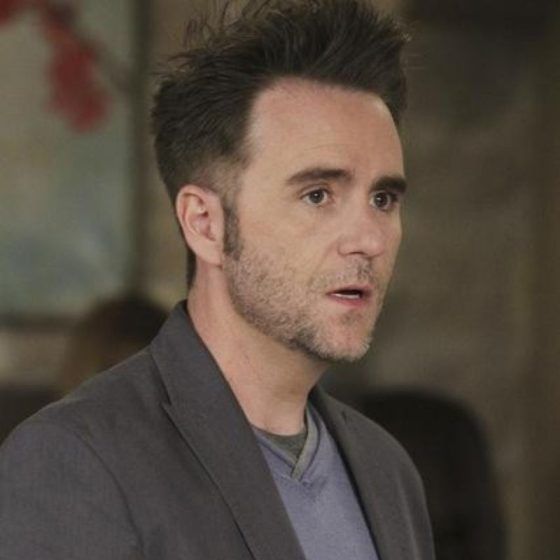 Rotten Tomatoes rating: 21 per cent
Directed by: Christopher Moynihan
Cast: Mather Zickel, Dan Fogler, Christopher Moynihan, Teri Polo
Synopsis: While Ohio resident Will Keen (Zickel)'s grandfather served in WWII and his father served in the Vietnam War, the only battles he's faced are ones on video games. Craig (Moynihan), on the other hand, pines for his college sweetheart. And Kenny (Fogler) struggles with his feelings when his ex starts seeing a new, more handsome, man. What happens when these three try to toughen up and be "real men"?
Critics' consensus: According to the aggregating site, critics said, "An uninspired battle-of-the-sexes sitcom, Man Up! is boorish, predictable, and largely bereft of laughs."
Image credit: Man Up!/ Photo by Karen Neal – © 2011 American Broadcasting Companies, Inc. All rights reserved./ IMDb
03
Queen Cleopatra (2023)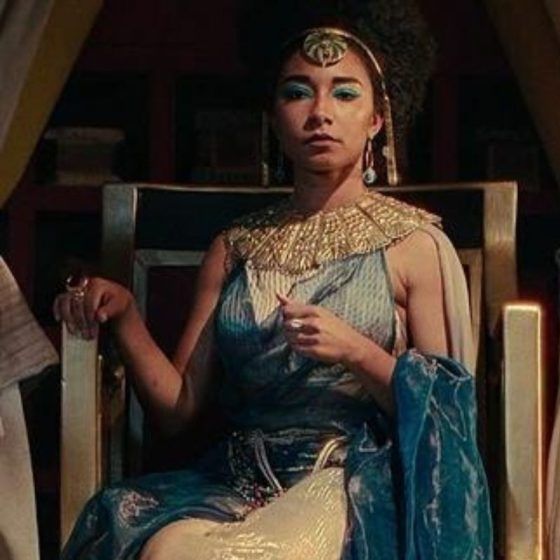 Rotten Tomatoes rating: 20 per cent
Directed by: Tina Gharavi
Cast: Adele James, Jada Pinkett Smith, Craig Russell
Synopsis: One of Egypt's most successful monarchs, Queen Cleopatra (James) lived during the Ptolemaic lineage from Macedonia, Greece. Her glorious rule of 21 years, which lasted from 51 BC to 30 BC, ended with her tragic suicide.
Critics' consensus: "Queen Cleopatra may posit some fresh speculation about the ubiquitous monarch, but its glossy presentation errs more towards a superficial toga party than a substantive endeavour," says Rotten Tomatoes about the docudrama.
Image credit: Queen Cleopatra/ © 2023 Netflix, Inc./ IMDb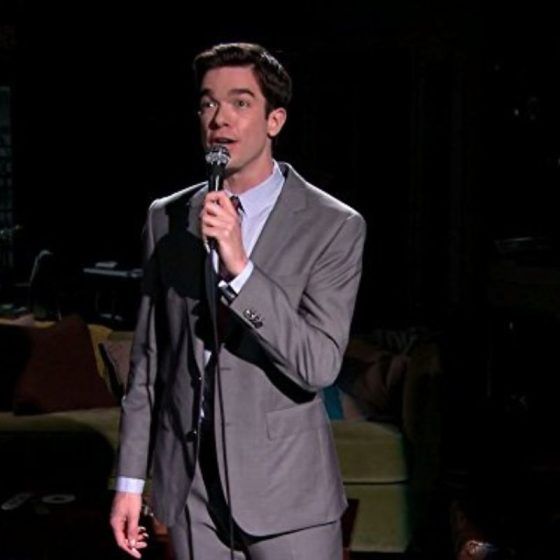 Rotten Tomatoes rating: 17 per cent
Directed by: John Mulaney
Cast: John Mulaney, Nasim Pedrad, Seaton Smith, Martin Short
Synopsis: John Mulaney (as himself) is a stand-up comic, who is hired by iconic, narcissistic game show host Lou Cannon (Short) as a writer. Despite the tough boss, the job is all that Mulaney wants. As he fails to strike a balance between his personal life and his demanding job, the guilt of not being there for his friends and roommate piles on.
About the series: Mulaney is a successful stand-up comic in real life. He has written for Saturday Night Live for six years and even won an Emmy Award in 2011 for the Justin Timberlake episode. In 2013, NBC rejected this sitcom but Fox took it up the next year.
Image credit: Mulaney/ IMDb Rotten Tomatoes rating: 12 per cent
Created by: Jonah Hill, Andrew Mogel, Jarrad Paul
Cast: Jonah Hill, Nat Faxon, Nasim Pedrad, French Stewart, Joy Osmansky
Synopsis: Allen Gregory De Longpre (Hill) is a seven-year-old pretentious kid, who sees himself as an intelligent worldly wise man. He lives with his father, Richard (Stewart), Richard's partner Jeremy (Faxon), and his adopted Cambodian sister, Julie (Osmansky). Home-schooled so far, Allen struggles to fit in as he joins elementary school where his classmates and teachers don't understand him.
Critics' consensus: Mike Hale of The New York Times states, "It's hard to see where Allen Gregory will go for fresh laughs, and in the premiere, there were already signs of creative crisis." Further critics' comments on the website say, "Despite the show's intriguing premise, Allen Gregory's title character is too unlikeable to generate consistent laughs."
Image credit: Allen Gregory/ Photo by 1 – © 2011 FOX BROADCASTING/ IMDb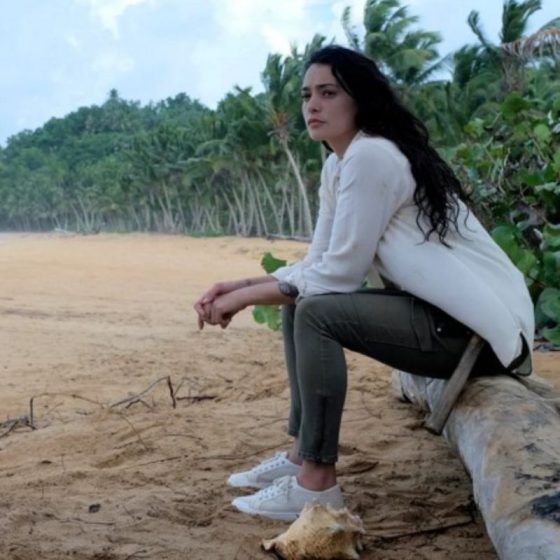 Rotten Tomatoes rating: 8 per cent
Directed by: Anthony Salter
Cast: Natalie Martinez, Kate Bosworth, Ronald Peet
Synopsis: When 10 people wake up on a mysterious desolate island with no previous memory of their lives, fighting to survive is the only way out. Actually a treacherous virtual-reality prison, the punishment for any crime on the isle is death. The castaways must tackle multiple hurdles to navigate their way back.
Critics' consensus: Jack Seale of The Guardian says, "This is sci-fi without a vision, a genre piece that doesn't know how its own genre works. The I-Land is begging to be forgotten." The overall critics' comments on Rotten Tomatoes state, "Bafflingly bad, the only mystery is how The I-Land got made in the first place."
Image credit: The I-Land/ IMDb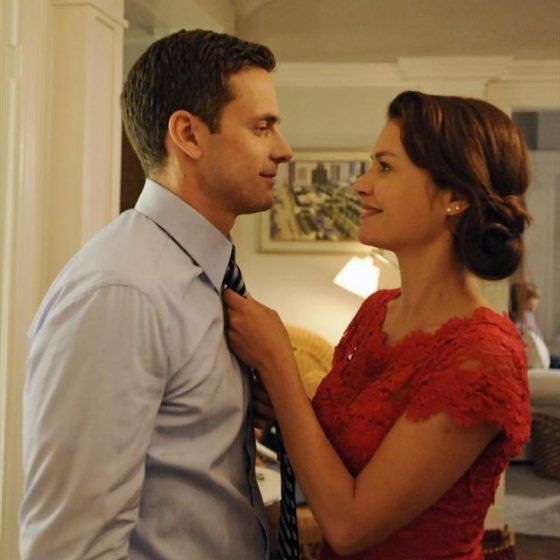 Rotten Tomatoes rating: 8 per cent
Created by: David Zabel, Frank Ketelaar, Robert Kievit
Cast: Wendy Moniz, Henry Thomas, Hannah Ware, Braeden Lemasters, Chris Johnson
Synopsis: Instant sparks fly when Sara Hanley (Ware), an unhappy housewife, and Jack McAllister (Lemasters), a lawyer, meet for the first time. Sara's husband, Drew (Johnson) is also an attorney, while Jack is married to Elaine (Moniz), the daughter of his powerful and wealthy boss. Things get complicated when Jack and Drew end up on opposite sides of the court over a high-profile murder trial.
About the series: Riding high on the success of Revenge (2011-2015), ABC gave a nod to this series. It aired 13 episodes with the pilot being directed by Patty Jenkins. However, it failed to score big with critics. Rotten Tomatoes describes the show to be, "plagued by a predictable story, lacklustre writing, and uninspired acting".
Image credit: Betrayal/ Photo by Jean Whiteside – © 2013 American Broadcasting Companies, Inc. All rights reserved./ IMDb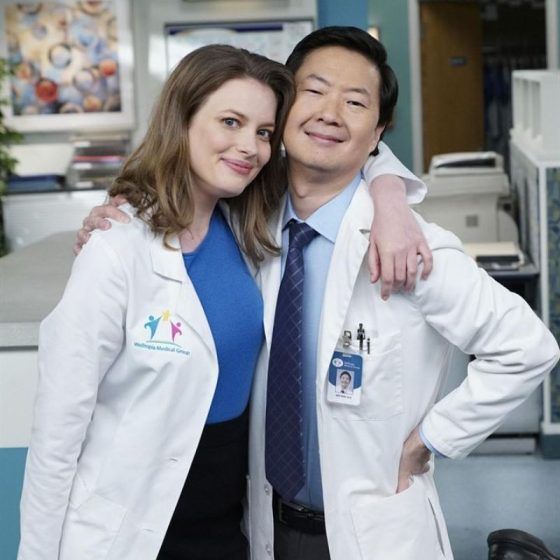 Rotten Tomatoes rating: 7 per cent
Created by: John Fox, Ken Jeong, Jared Stern
Cast: Ken Jeong, Suzy Nakamura, Tisha Campbell
Synopsis: Ken Jeong (as himself) is a doctor-turned-comedian-turned-actor, who is very good at his job but has no work-life balance. As he keeps causing mayhem among his colleagues and family despite his best intentions, his psychotherapist wife, Allison (Nakamura) has to step in to restore order.
About the series: Although the series aired for two seasons on ABC, it never received a thumbs-up. One of the worst-rated TV shows, the first season's critics' consensus on Rotten Tomatoes says, "Somebody please get Dr. Ken a doctor; seeking any signs of life. Or humour."
Image credit: Dr. Ken/© ABC/Ron Tom/ IMDb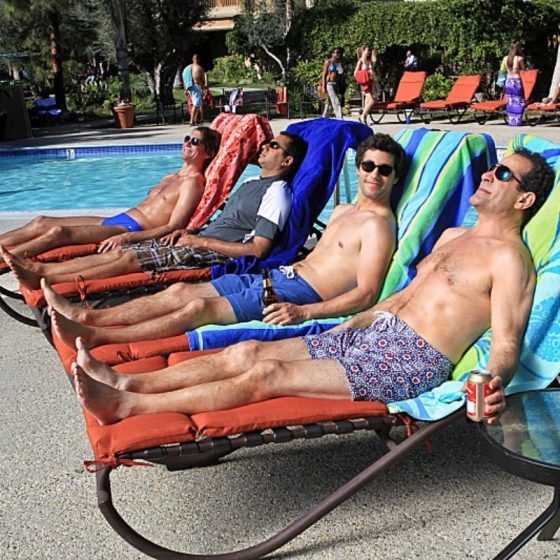 Rotten Tomatoes rating: 4 per cent
Directed by: Rob Greenberg
Cast: Christopher Nicholas Smith, Tony Shalhoub, Kal Penn, Jerry O'Connell, Aya Cash
Synopsis: After Carter Thomas (Smith) is left at the altar by his fiancé, he moves into a short-term apartment complex and forges friendships with three other older single men. Frank Russo (Shalhoub) is a four-time divorcee and thinks himself to be a ladies' man; Gil Bartis (Penn) had an affair that went wrong; and Stuart Weber (O'Connell) is going through his second divorce. They may not be lucky in love, but the men do have each other's backs.
Critics' consensus: "We Are Men suffers from regressive bro humour and cliched midlife crisis jokes that are too shopworn to be enlivened by its talented cast," mentions Rotten Tomatoes.
Image credit: We Are Men/ Photo by Sonja Flemming – © 2013 CBS Broadcasting, Inc. All Rights Reserved./IMDb
10
Charlie's Angels (2011)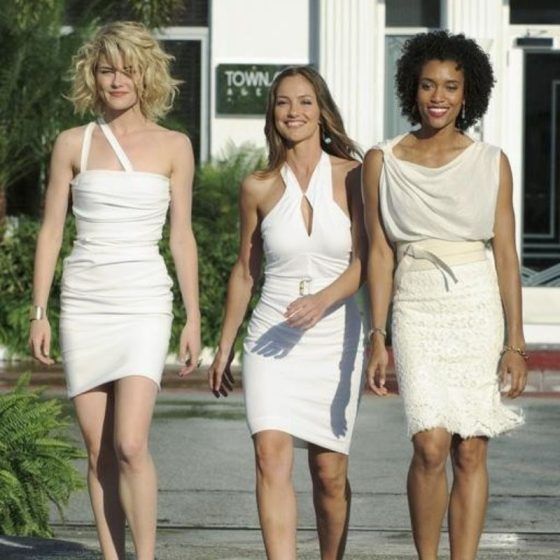 Rotten Tomatoes rating: 0 per cent
Created by: Ivan Goff, Alfred Gough, Miles Millar
Cast: Annie Ilonzeh, Minka Kelly, Rachael Taylor, Pedro Pascal
Synopsis: Three women from different walks of life solve cases for the elusive millionaire Charlie Townsend. Abby Sampson (Taylor) is a princess-turned-thief, Kate Prince (Ilonzeh) is a fallen Miami cop and Eve French (Kelly) is a street racer. Together, the three get to turn their lives around by being Miami's new diva detectives.
Critics' consensus: The show's critics' comments say, "A thoroughly mediocre reboot of a fondly remembered series, this new Charlie's Angels lacks even the camp value needed to make it a guilty pleasure." Hurried action and a lack of coherent storytelling ruined the television adaptation of the much-loved movie franchise.
Image credit: Charlie's Angels/Photo by Nathan Bell – © 2011 American Broadcasting Companies, Inc. All rights reserved./ IMDb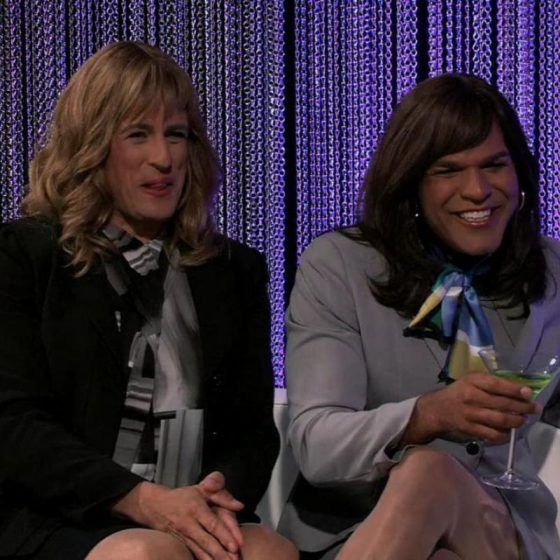 Rotten Tomatoes rating: 0 per cent
Created by: Ted Cohen, Andrew Reich
Cast: Benjamin Koldye, Amaury Nolasco, Rochelle Aytis
Synopsis: Two unemployed car salesmen, Lee Standish (Koldyke) and Angel Ortiz (Nolasco) realise they must dress as women to be hired as pharmaceutical reps in an ailing economy. In the process, they discover how being a woman is more than just heels, bags and body-shaming lingerie. As they continue to keep up the guise, the two might end up being better men.
About the series: Not only did it receive a very poor response, but ABC also aired just two of its 13 episodes. The show initially opened with a 5 per cent rating but dropped to 0 later.
Image credit: Work It/ IMDb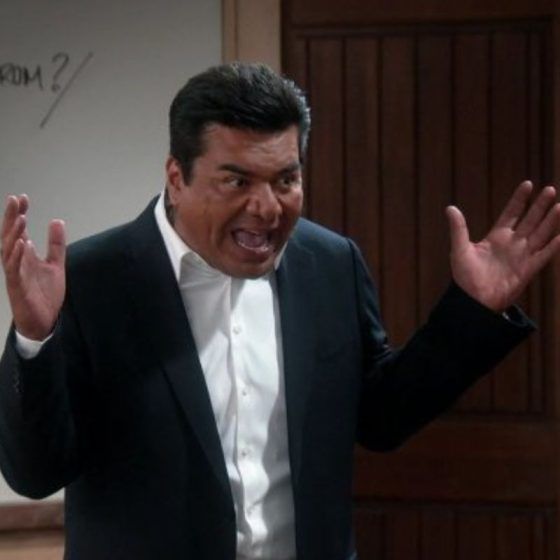 Rotten Tomatoes rating: 0 per cent
Created by: George Lopez, David McFadzean, Matt Williams
Cast: George Lopez, Jenn Lyon, Olga Merediz, Danny Trejo, Kaden Gibson, David Zayas
Synopsis: George (Lopez) is a newly divorced man and a successful entrepreneur. However, his personal life is wrought with a cultural dichotomy of his former Anglo wife, Mackenzie (Lyon) and Latina mother, Alma (Merediz). On top of this, George must deal with his freeloading uncle (Trejo), his young son, Harper (Gibson) and his cousin, Junior (Zayas).
Critics' consensus: According to Rotten Tomatoes, critics' comments about season 1 say, "You'd need the patience of a saint to sit through an episode of Saint George, a tired sitcom with bad potty-humour jokes and thin characters." The show, which aired on FX, is one of Lopez's lowest-ranking projects ever.
Image credit: Saint George/ IMDb
(Hero and fetaured image credit: HBO)
Frequently Asked Questions (FAQs)
Question: Which is the lowest-rated TV show on Rotten Tomatoes?
Answer: Some of the lowest-rated TV shows on Rotten Tomatoes include 'Dads' (2013-2014), 'Charlie's Angels' (2011), 'Saint George' (2014), and 'Work It' (2012-2013).
Question: Which is the lowest-rated web series on Rotten Tomatoes?
Answer: Some of the lowest-rated web series on Rotten Tomatoes include 'Sex/Life' (2021), 'Real Rob' (2015), 'Insatiable' (2018), 'Hoops' (2020) 'The Kardashians' (2022) etc.
Question: Is IMDb better or Rotten Tomatoes?
Answer: While IMDb is a trusted source of entertainment information with credible ratings, Rotten Tomatoes is an aggregator site with curated critics' comments, audience reviews and a voting system for both.
written by.
Trinetra Paul
Trinetra is an ardent foodie and bibliophile who writes about films, travel, food and lifestyle. As a writer and literature student, slam poetry and storytelling are her go to jam. When not working, Trinetra is busy looking for her next place to visit or binge-watching Instagram videos for travel inspiration.