In a testimony to the growing popularity of all things Hallyu in the subcontinent – the world of K-pop now has its second Indian-origin star in Aria. One of five members of X:IN, she recently made her official debut with the full-length album Keeping The Fire. Here's all about her.
Following in the footsteps of BLACKSWAN's Sriya Lenka, Gauthami – who goes by the stage name Aria – is the second singer to bring an Indian flavour to the K-pop industry. She was the final member of the girl group X:IN to be confirmed by GBK Entertainment. Her fellow performers include Koreans ROA and Chi.u, Korean-Australian E.sha, and Russian Nova. The five performed their debut song Keeping With Fire on popular music program SBS Inkigayo recently, receiving accolades for their performance. Reportedly, this marks the first time an Indian artist has been up on the coveted stage.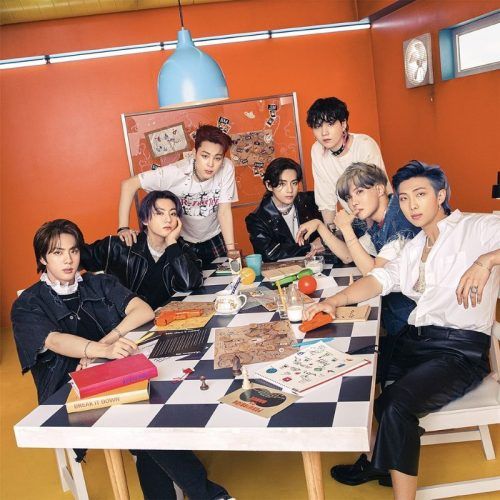 Everything we know about Indian K-pop star Aria
X:IN 1ST ALBUM
'KEEPING THE FIRE'

CONCEPT PHOTO 2
'ARIA'

RELEASE ON
2023.04.11 TUE 12PM (KST)#KEEPINGTHEFIRE#XIN #엑신#ARIA #아리아#CONCEPT_PHOTO pic.twitter.com/8YAgZAcNxQ

— X:IN_OFFICIAL (@X_in_official) April 7, 2023
Born in Kerala on March 12, 2003, Aria is the youngest member – or maknae – of X:IN. As per several K-pop profile records – she's the vocalist of the group. She's about 160 cm tall, with an AB blood type, and INFP MBTI. NDTV notes that she speaks English, Korean, Malayalam, and Hindi and was a child actor in the South Indian film Melvilasom (The Address) in 2011.
In early 2022, the singer joined GBK Entertainment with the name Ami and began training on their online Universe platform – which reportedly aims to identify potential female members of future girl groups. Later that year in November, she took up the name Aria and it was announced that she'd debut with the group MEP-C, only for the post to be removed later on. In 2023, X:IN officially announced her as the final member.
Her vocal prowess, performance style, and good looks have gone viral in China and South Korea, with posts being shared across social media. Auditions for South Korean pop groups have now become quite common in India, with many fans noting the future of collaborations between the two countries being bright. As per a report by India Today, she took to Instagram after a performance to say, "Hello everyone, this is Aria. We performed on Music Core for the first time!! Thank you to MBC Music Core and all the staff. Our CEO, producer, staff, hair, makeup, the stylists and teachers who take good care of us. Thank you everyone."
All images: Courtesy X:IN
This story first appeared on Lifestyle Asia India