The unifying and healing power of good music is undeniable. It is therapeutic as well as a great blending force that surpasses languages and religions. A mode of self-expression for some, a much-needed release for a few — the vibe of a music fest is stimulating and addictive. Festivals celebrating music belonging to a particular genre is a universal phenomenon that is growing with years. With the world getting well-versed with the new normal after the COVID-19 pandemic, fans are eager to catch the upcoming music festivals happening globally in 2023.
The year looks promising with the world opening its doors to foreign visitors with little or no restrictions. As travel and music go hand-in-hand, travelling to a particular place just to attend a music festival gives one a chance to meet fans from all over the world and forge new connections based on their shared taste in popular culture, which is not just limited to music. Music fests contribute a great deal towards the tourism industry as well, which was heavily affected in the peak pandemic years of 2020 and 2021.
Iconic festivals like Coachella and Burning Man are extremely popular amongst the masses. And, Asia is not far behind too with Wonderfruit in Thailand and the Clockenflap Festival in Hong Kong that are major crowd-pullers.
Also, the month of December brings a lot of opportunities for music fans to enjoy live music by their favourite artists. Like the Bacardi NH7 Weekender in Pune and Sunburn in Goa, India, or ZoukOut in Sentosa, Singapore. There is a lot to look forward to for music lovers of every kind.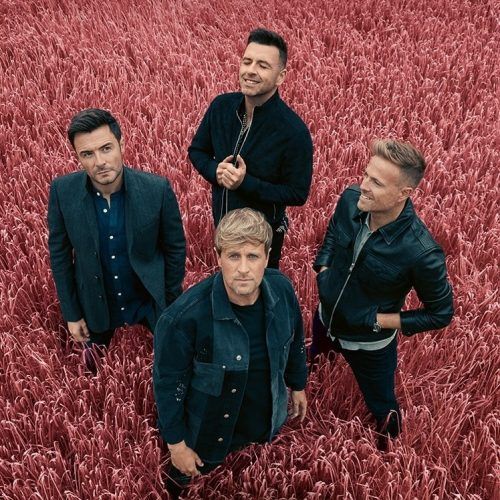 Here are some of the best music festivals to attend in 2023
Jump To / Table of Contents Dates: 28 and 29 January
Venue: Mahalaxmi Race Course, Mumbai
About the event: Founded in the 90s by singer Perry Farrell, this global music festival is heading to India in 2023. The lineup is super impressive with 40 artists roped in from all over the world. The main performers include Imagine Dragons, The Strokes, AP Dhillon, Greta van Fleet, Diplo, Zhu, Prateek Kuhad, Divine and Cigarettes After Sex.
(Image credit: Luis Villasmil/Unsplash)
02
St. Jerome's Laneway Festival, Australia Dates: 30 January – 12 February
Venue: Auckland, Brisbane, Sydney, Adelaide, Melbourne Perth and Fremantle.
About the event: This festival is for fans of indie-rock. The lineup includes Haim, Joji, Finneas, Fountains DC, The Beths, Yards Act, Fred Again and Girl In Red.
(Image credit: Bruce Baker/Creative Commons Attribution 2.0/WikiCommons)
03
Clockenflap, Hong Kong Dates: 3-5 March
Venue: Central Harbourfront, Hong Kong
About the event: This cutting-edge outdoor art and music festival is touted to be Asia's Coachella. Its popularity and craze is unrivalled. Food, fun and music are its main attractions. The festival also give regional Asian artists a global platform and creates a world of audience for them. The first line-up and tickets for this upcoming music festival are yet to be announced but fans can be prepared for it to be legendary as it is the 12th edition of Clockenflap.
(Image credit: istolethetv/Creative Commons Attribution 2.0/WikiCommons) Dates: 1 and 2 April
Venue: Chiba, Japan
About the event: Fans of death metal have been waiting for Knotfest to come to Japan since 2020. The festival, which was postponed for the third time, is finally taking place in April. Sensational band Slipknot is headlining this event.
(Image credit: Factor Metal/Creative Commons Attribution 2.0/WikiCommons) Dates: 18-22 October
Venue: Across Amsterdam
About the event: A must-visit event for any electronic music enthusiast, the Amsterdam Dance Event is entertainment meets education for any learner of this genre of music. The festival scene is robust with many live performances, lectures and representation for all the electronic sub-genres and bands such as Suzanne Ciani & Metropole Orkest, and Jameszoo's Blind Group have played here. There are 1000+ events planned over 200 venues for 2023.
(Image credit: A1/Creative Commons Attribution-Share Alike 4.0/WikiCommons) Dates: 19-21 May
Venue: Motor Speedway, Las Vegas
About the event: This event is not just a music festival but a celebration of life. Audio-visual graphics , trippy music and trippier rides await music fans at the party capital of the world, Las Vegas. Vibrant shows with neon lights playing electronic music enthral the crowd like anything . Lineup in 2023 includes Grimes, Kaskade & Deadmau5, Eric Prydz, Charlotte de Witte, Armin van Buuren, Excision and Porter Robinson.
07
Ultra Music Festival, US Dates: 24-26 March
Venue: Downtown Miami
About the event: Witness the ultimate war of DJs from all over the world and party like never before at this electronic music fest which is in Miami in 2023. This year's lineup includes Above & Beyond, Adam Beyer B2B Cirez D, Afrojack, Amelie Lens, Armin van Buuren, Carl Cox, David Guetta, DJ Snake and Swedish House Mafia.
(Image credit: Matthew Withers/Creative Commons Attribution-Share Alike 2.5. WikiCommons) Dates: 27 August – 4 September
Venue: Black Rock Desert, Nevada
About the event: This summer arts and cultural event is sure to appeal to the music connoisseur as well as the art enthusiast in you. Celebrities and social media influencers make a beeline at this event as it is a global platform for the broad field of experimental art in different genres. The theme for 2023 is 'Animalia' and this year it celebrates their kingdom and negotiates our space in it.
(Image credit: The Burning Man Project/Instagram)
09
Coachella Valley Music and Arts Festival, US Dates: 14-16 April and 21-23 April
Venue: Palm Springs, US
About the event: This is the best music festival in terms of popularity. Coachella attracts huge crowds for its art, culture and music. Additionally, attending this festival has become a status symbol now. Fans across the planet are waiting for the 2023 lineup for this party of the year.
(Image credit: Eric Ward/Unsplash) Dates: 1 and 2 April
Venue: North Carolina
About the event: Launched in 2018, this festival celebrates the Black culture, by including genres of Orleans Jazz, with much aplomb. The weekend-long event encourages local art in the state of North Carolina and is a part of their cultural identity. It has the most gorgeous of all venues as it takes place in Dorothea Dix Park, which is the greenest city park in Raleigh.
(Image credit: Dreamville Festival)
11
Something in The Water, US Dates: 28-30 April
Venue: Virginia Beach
About the event: This festival is organised by Pharrell Williams and around 50,000 visitors graced the event in 2022. It always has an impressive and star studded lineup with the likes of Usher, Justin Timberlake, J Balvin, Dave Matthews Band and Calvin Harris headlining the festival prior. The 2023 lineup is to be announced soon.
(Image credit: Pharrell/Instagram) Dates: 21-23 July
Venue: Hard Rock Stadium, Miami Gardens
About the event: This is one of the most popular festivals across the globe. This lineup itself should tempt anyone who loves to groove to hip-hop. Kid Cudi, Future, Kendrick Lamar and are to headline the lineup that includes Playboi Carti, Lil Durk, Don Toliver, 2 Chainz, Gunna and DaBaby.
(Image credit: Rolling Loud/Instagram)
written by.
Preeti Kulkarni
After completing her PG in New Media from the Asian College of Journalism, Preeti has worked in a daily and a magazine before finding her calling in digital journalism. A lover of single malts and an avid pop culture junkie, you can catch her at the movies on weekends or binge-watching the latest shows on OTT when she is not busy preparing her toddler for his Hogwarts letter.