AS the adage goes, to rest is to walk a longer journey. Now that June is fast approaching, it's time for a vacation (it always is), and we're giving you 5 reasons to consider Greek island stays.
If you find the regional seas in your short-haul destinations less than intriguing, the mythical islands of Greece will surely change the way you rest and rejuvenate.
The southeastern European country is home to, nope, not tens, but hundreds of inhabited islands throughout the Aegean and Ionian seas.
That means countless of opportunities to visit the Greek Archipelago, also home to some of the oldest European civilisations and the most scenic views of clear skies and azure waters.
To start you off, we pick some of the most Instagram-worthy Greek island stays you should add to your bucket list.
01
Halkidiki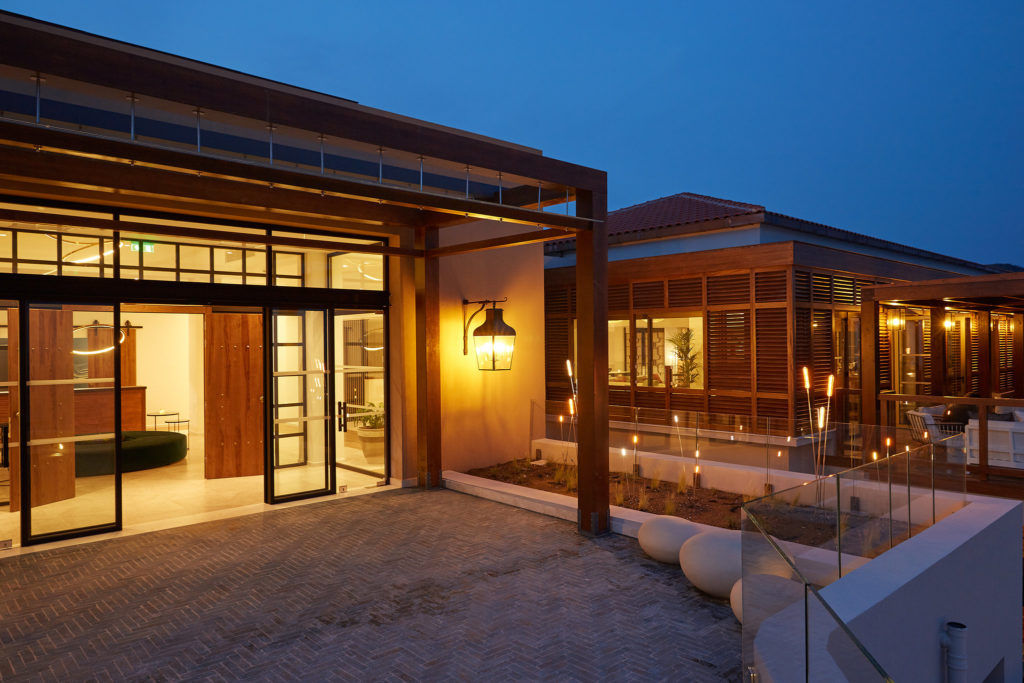 Home to endless coves, Ancient Olynthus and the great philosopher Aristotle, you'll get to embark on your own adventure trail in Halkidiki.  Its landscape consists of rugged red peaks cascading down to sandy coves, littered with the smell of pine and flowering gorse.
Where to stay
The Eagles Villas is a luxury hotel set on a green hillside on the Halkidiki Peninsula, with contemporary villas that include heated private pools, plus unparalleled vantage over the Aegean sea.
With wraparound sea views, spa services, two restaurants and a bar to choose from, this 42-room luxury stay has the formula for total relaxation.
02
Naxos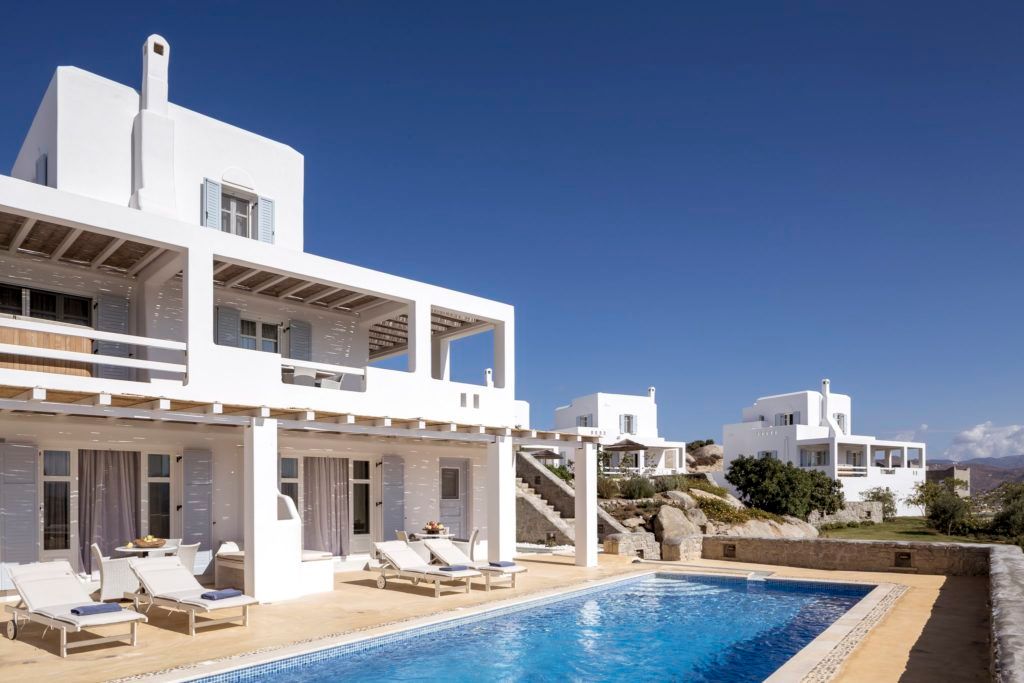 In Naxos, you'll be able to find traditional villages with stone-built houses and Cycladic architecture. For the mythology fans, a must-visit is the temple of Apollo, where the god of wine Dionysus met his lover, Ariadne.
Where to stay
In true Cycladic fashion, the ten-room Naxian collection is all about minimalism with the eco-luxury aesthetic — stone pathways through serene gardens, white sugar cube villas against a backdrop of old cedar trees.
It's a place where you'll be fine with doing nothing but chill (and taking Instagram photos). If you would like some exploring, beautiful beaches and the town of Naxos are all within your reach.
03
The Greek island of Patmos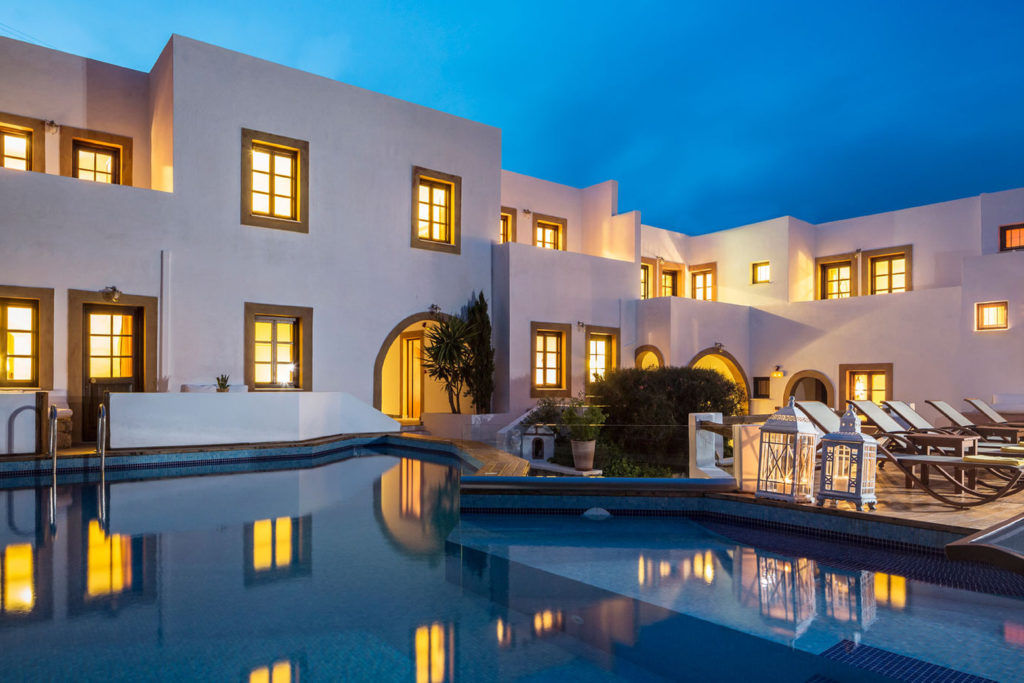 This is literally a 'Holy Island'. What you wouldn't expect is that this was Saint John's place of refuge after his exile, and also where he experienced infernal visions of mankind's ultimate downfall. This inspired him to write the final book of the Christian Bible.
Where to stay
Petra Hotel is pretty much Patmos' best-kept secret. With just 11 rooms and suites, its a miniature village in traditional island architecture with white-washed walls.
Have breakfast in your private balcony overlooking the Aegean and Grikos Bay and the Kalikatsou Rock, or visit the Monastery of Saint John in the island's picturesque towns – also a UNESCO World Heritage Site.
04
Ios, the island of dreams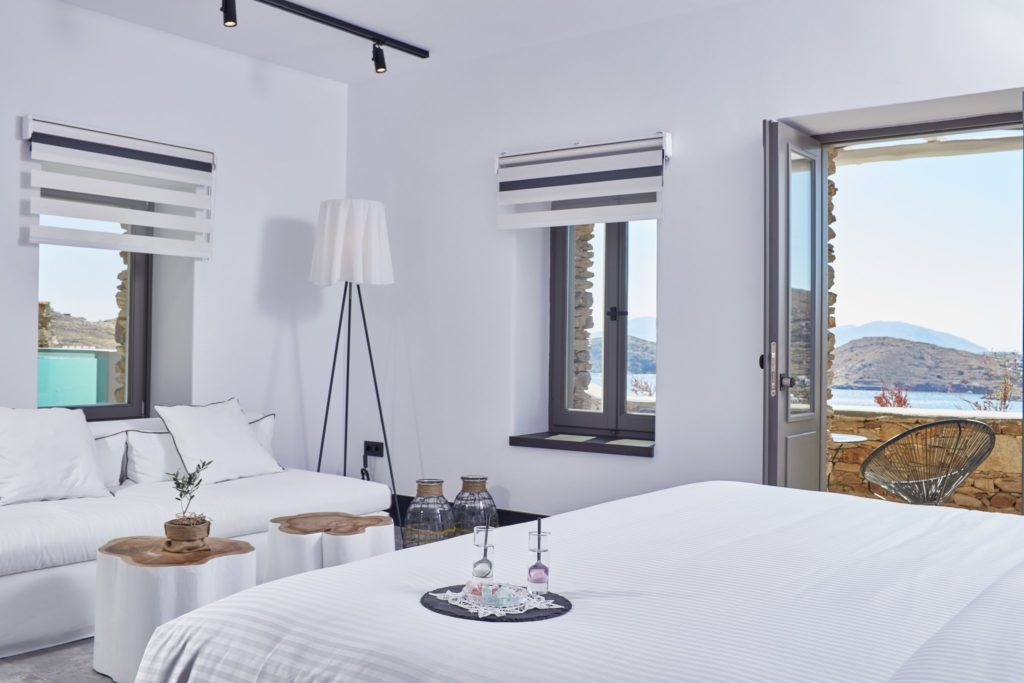 Ios derives from the Ancient Greek word "Ia", meaning flowers. Indeed, it delivers one of the best views in the Greek Archipelago. It's also the final resting place of the famous poet Homer (the dude that wrote Odyssey).
Where to stay
Liostasi Hotel & Suites is one of our favourite Greek island stays, especially with its charming view of the Aegean landscape.
The 22-room boutique hotel has a serene spa, a gym area, a delightful pool with a bar, and an award-winning restaurant, all within easy access of the town of Chora.
Picture white sandy beaches for a sunset stroll with that Mediterranean breeze — it's the perfect remedy for rejuvenation.
05
Rhodes, Greece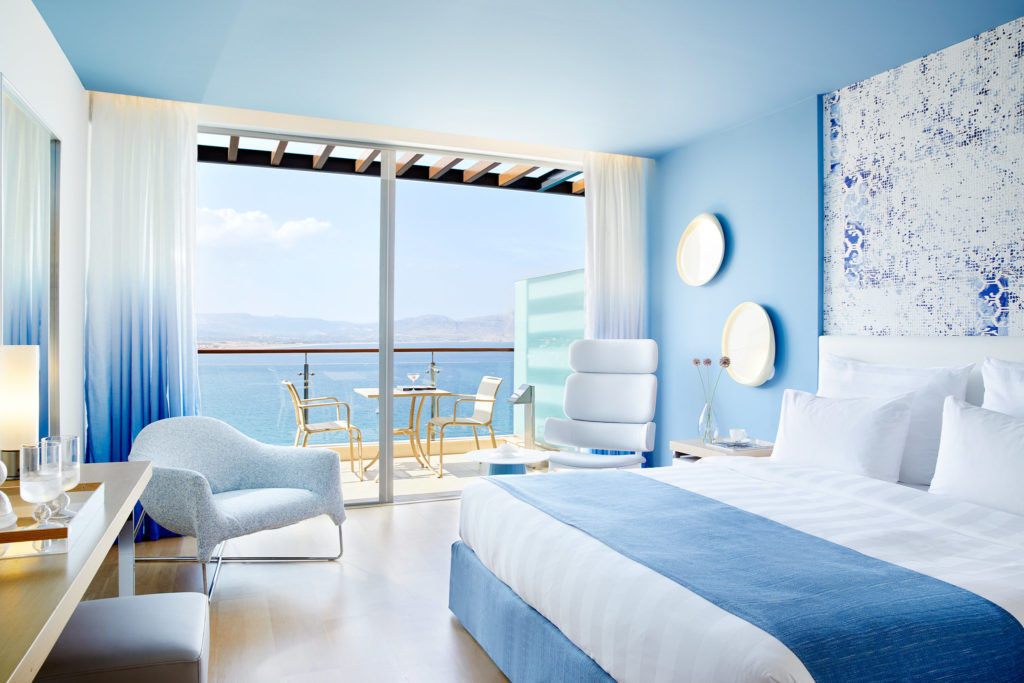 This is where the Aegean Sea meets the Middle East. Greece's Rhodes is home to one of the Seven Wonders of the Ancient World.
It even has an interesting fable of its own: The Greek god of the sun Helios fell in love with a nymph called Rhodes, then transformed her into the beautiful island of flowers as he shone his light on her.
Where to stay
Much like Singapore's The Outpost Hotel, Lindos Blu is an adults-only luxury hotel situated on the outskirts of Lindos, Rhodes' most aesthetic coastal village.
Each one of its 70 rooms, suites, villas and maisonettes promise an astounding view of the seas — indulge yourself and perhaps, a significant other, with luxury pools, two excellent restaurants and an invigorating spa session.