Many celebrities showed up for Met Gala 2023 on 1 May, making heads turn as usual in some of the most unique designs at "fashion's biggest night out." And that was enough fodder for the Internet to create new memes for those Met Gala 'memories' that keep circulating on social media for eternity.
But first, the event.
The Met Gala 2023 was held in honour of fashion legend Karl Lagerfeld, the creative director of Chanel from 1983 till his death in 2019. As such, the theme of the 2023 event was 'Karl Lagerfeld: A Line of Beauty' and attendees were asked to wear clothes "in honour of Karl".
More about Met Gala 2023
Celebrities pay tribute to Karl Lagerfeld and his cat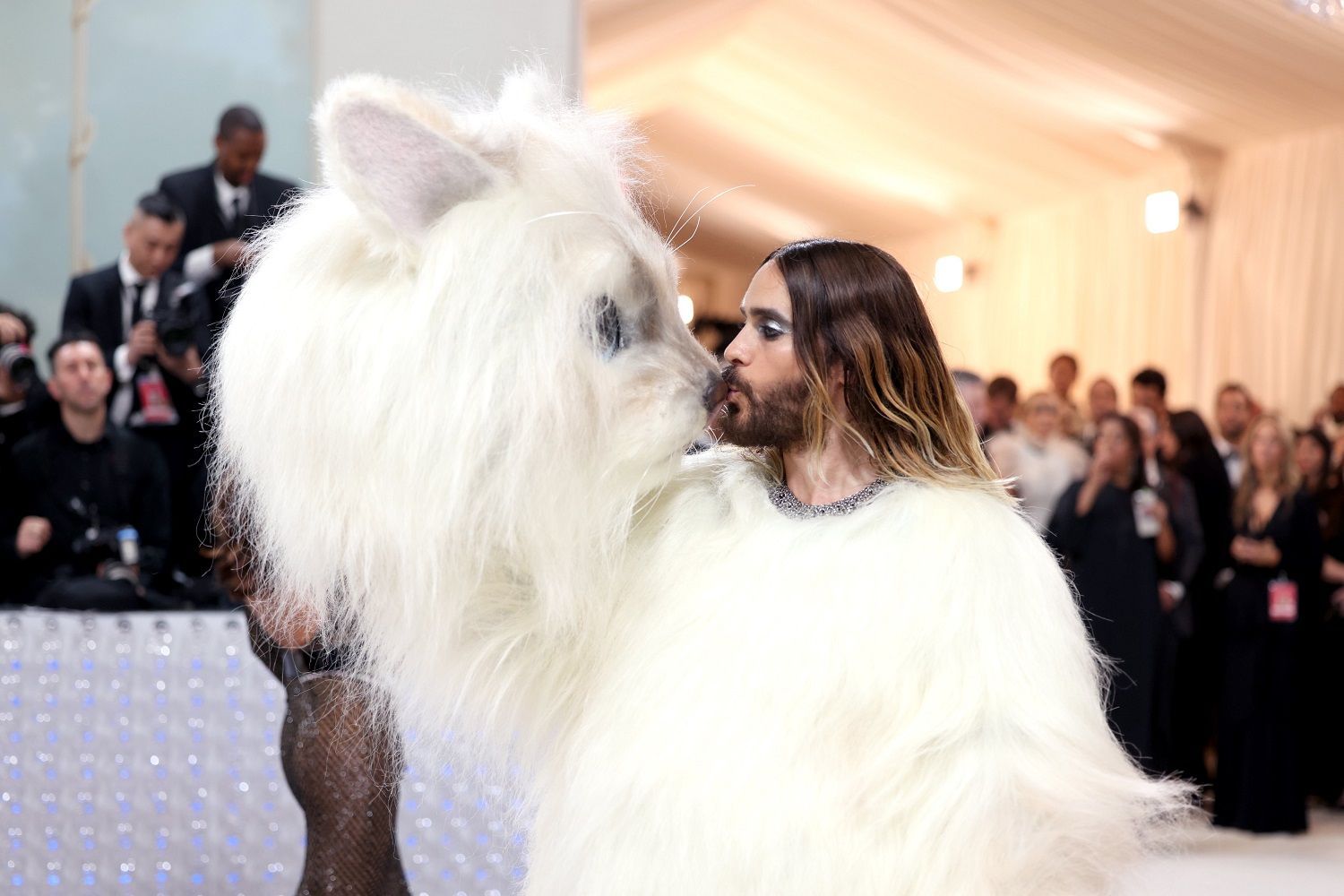 Several celebrities who attended the event arrived in black-and-white, Lagerfeld's favourite colours, complete with pearls and starched collars. Some celebrities, such as Janelle Monáe and Jared Leto, paid tribute to Lagerfeld's cat, Choupette, with their outfits. The feline, however, was not present.
"Many people invited me to walk the red carpet of the Met Gala 2023 in tribute to Daddy, but we preferred to stay cosy and at home," read the caption of an Instagram post on the cat's official page. "We pay tribute to my Daddy every day since his parting and we are very moved to see one more day dedicated to him."
View this post on Instagram
Top stars in attendance at Met Gala 2023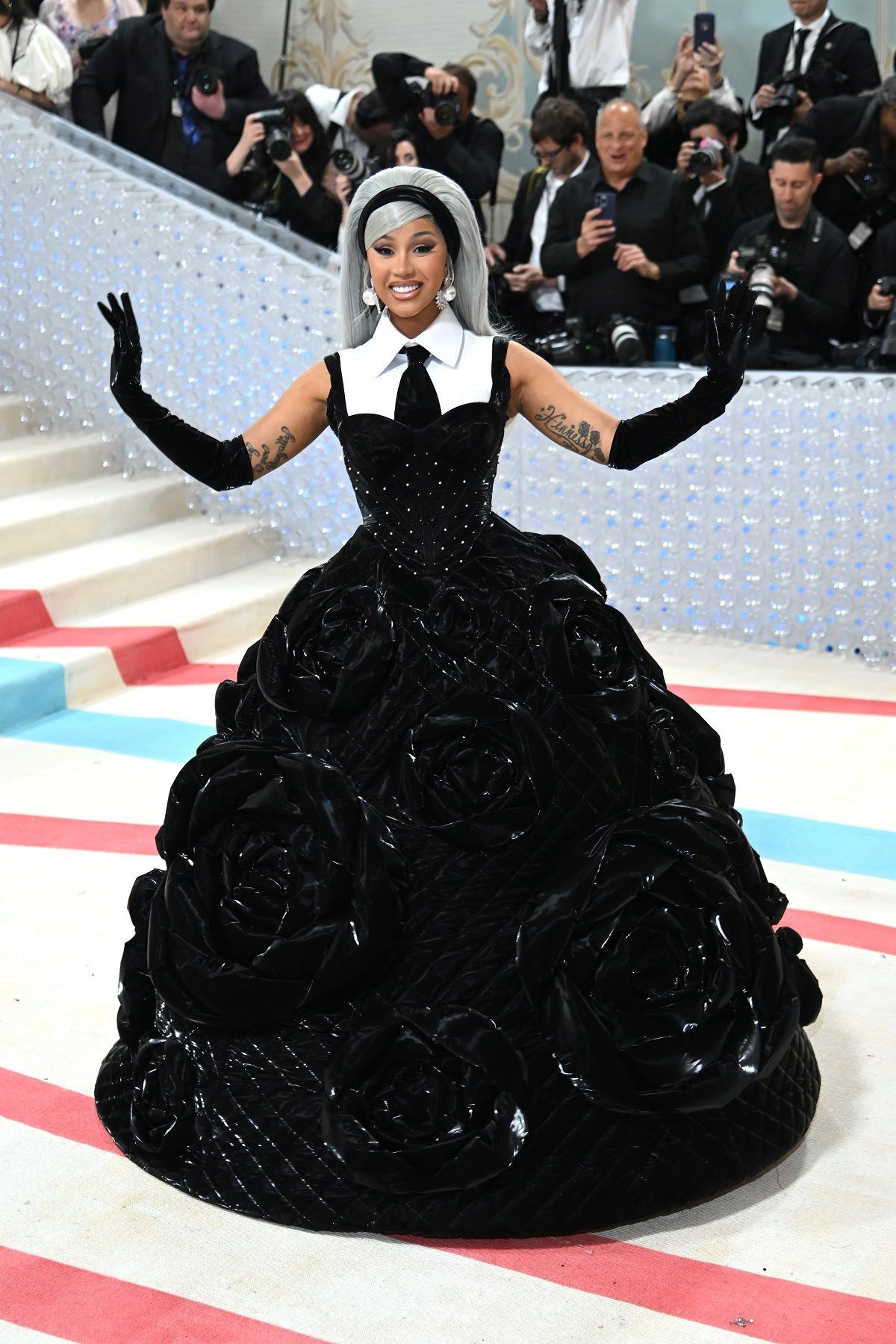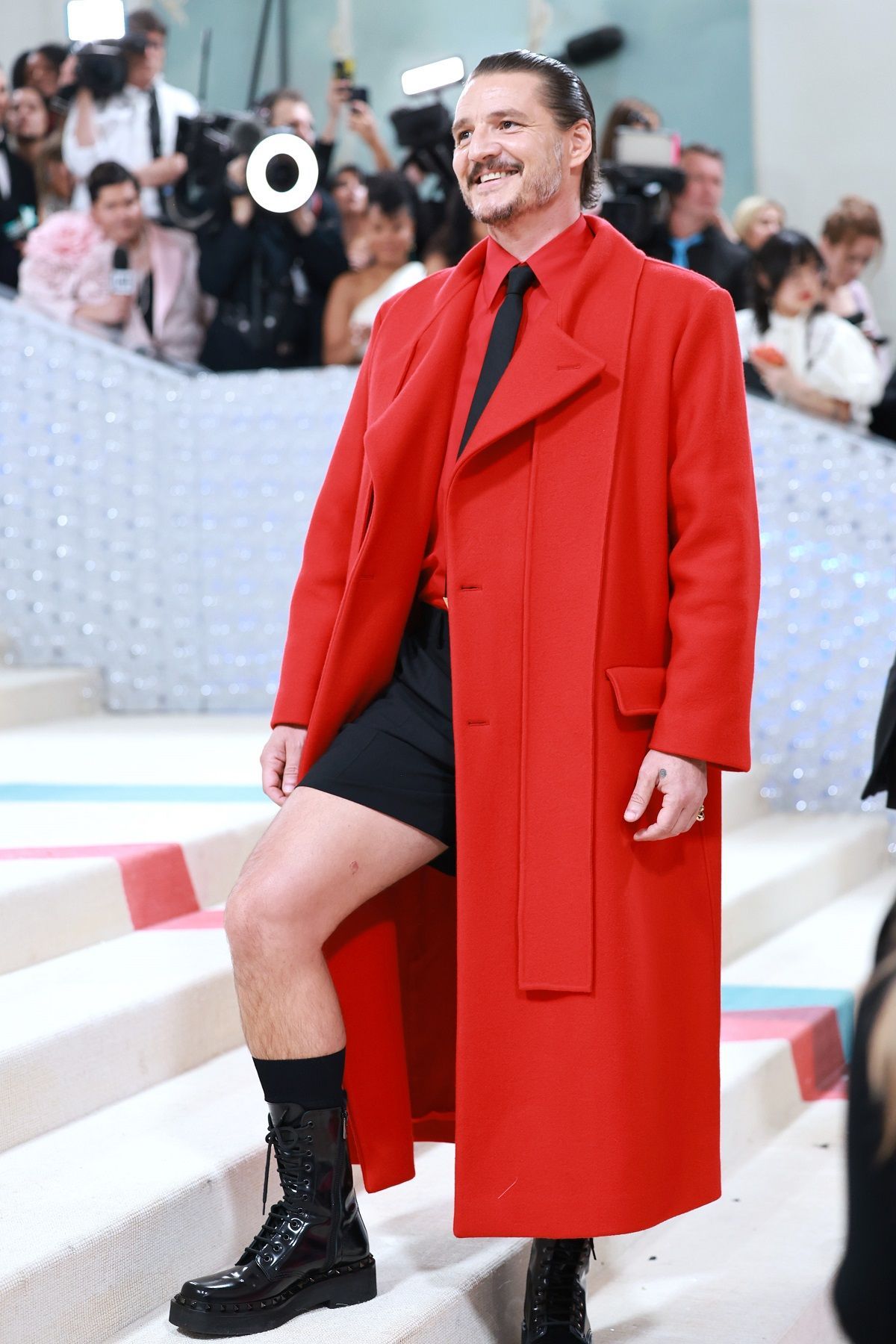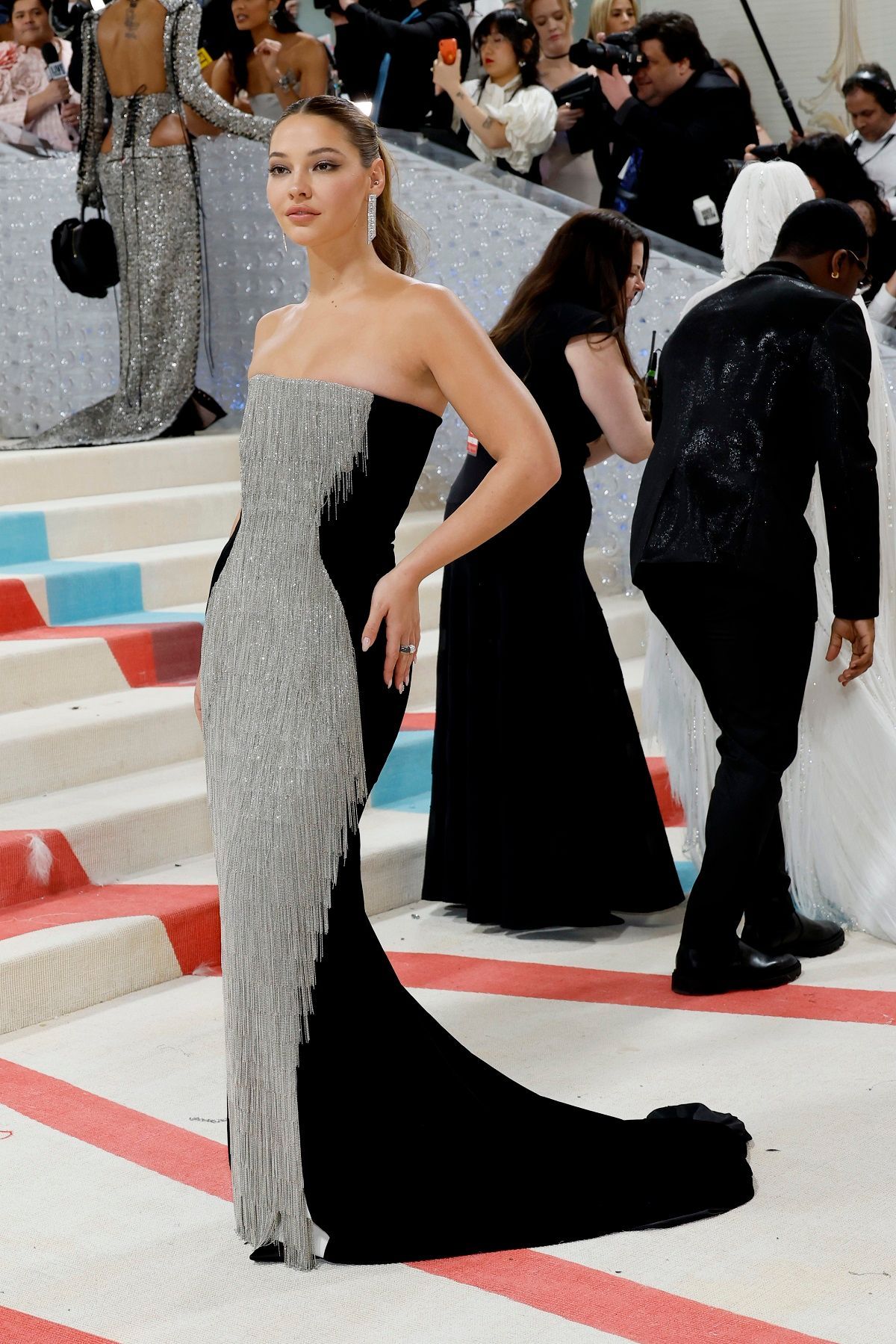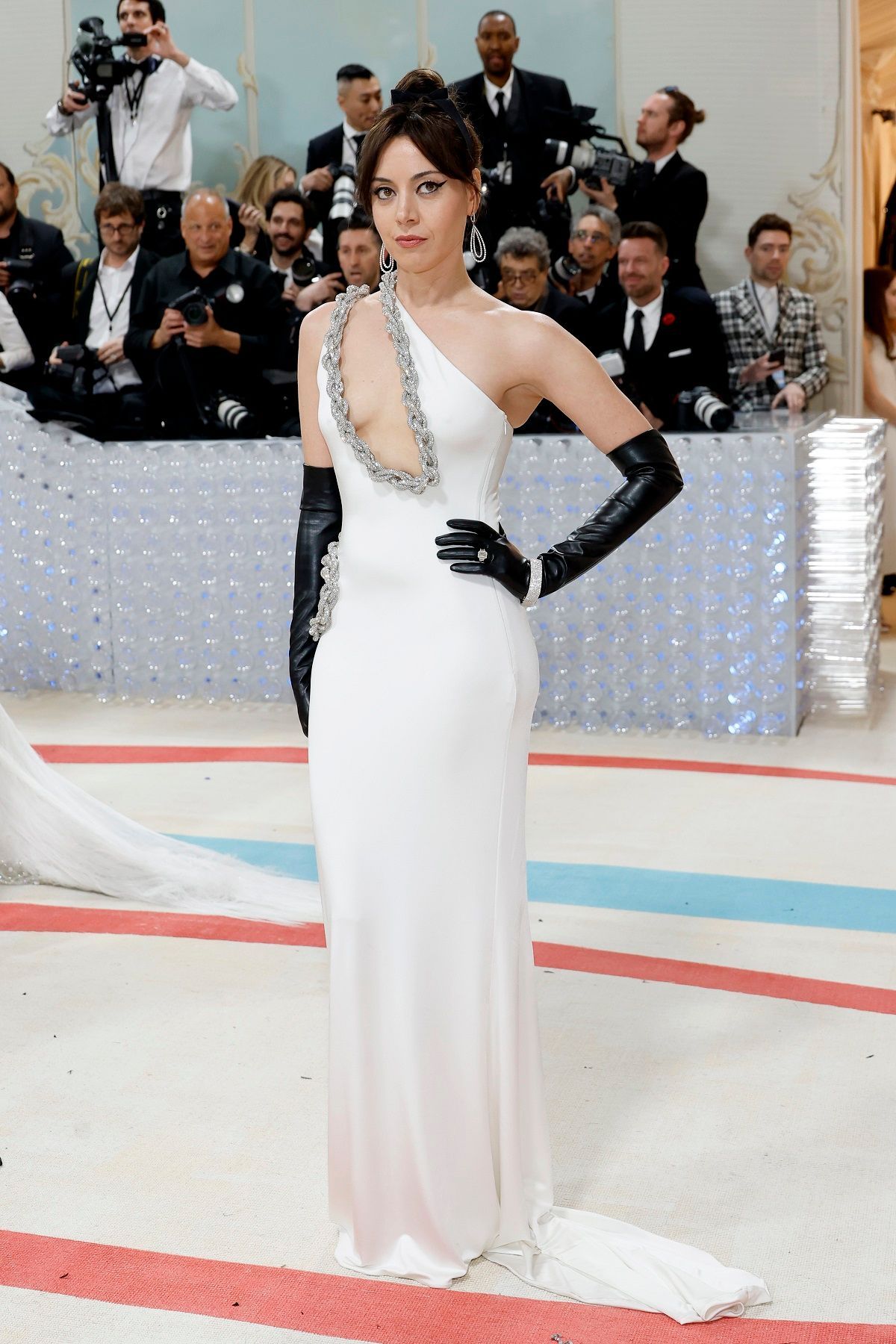 Among the biggest stars in attendance was Met Gala regular Rihanna with her partner A$AP Rocky, who brought the event to its close.
Rihanna wore a silky white gown and hooded puffer jacket paired with fingerless gloves and sunglasses. A$AP Rocky was dressed in a red tartan kilt with jeans, a suit jacket, a skinny tie and black sunglasses.
Others who attended Met Gala 2023 included The Last of Us (2023–) stars Pedro Pascal and Bella Ramsey, singer-songwriter Cardi B, longtime Chanel muse Devon Aoki, and actors Jessica Chastain, Cara Delevingne, Simu Liu and Florence Pugh.
Puerto Rican musician Bad Bunny arrived in an all-white outfit fitted with a long stole made of white roses and a tweed Jacquemus backless suit.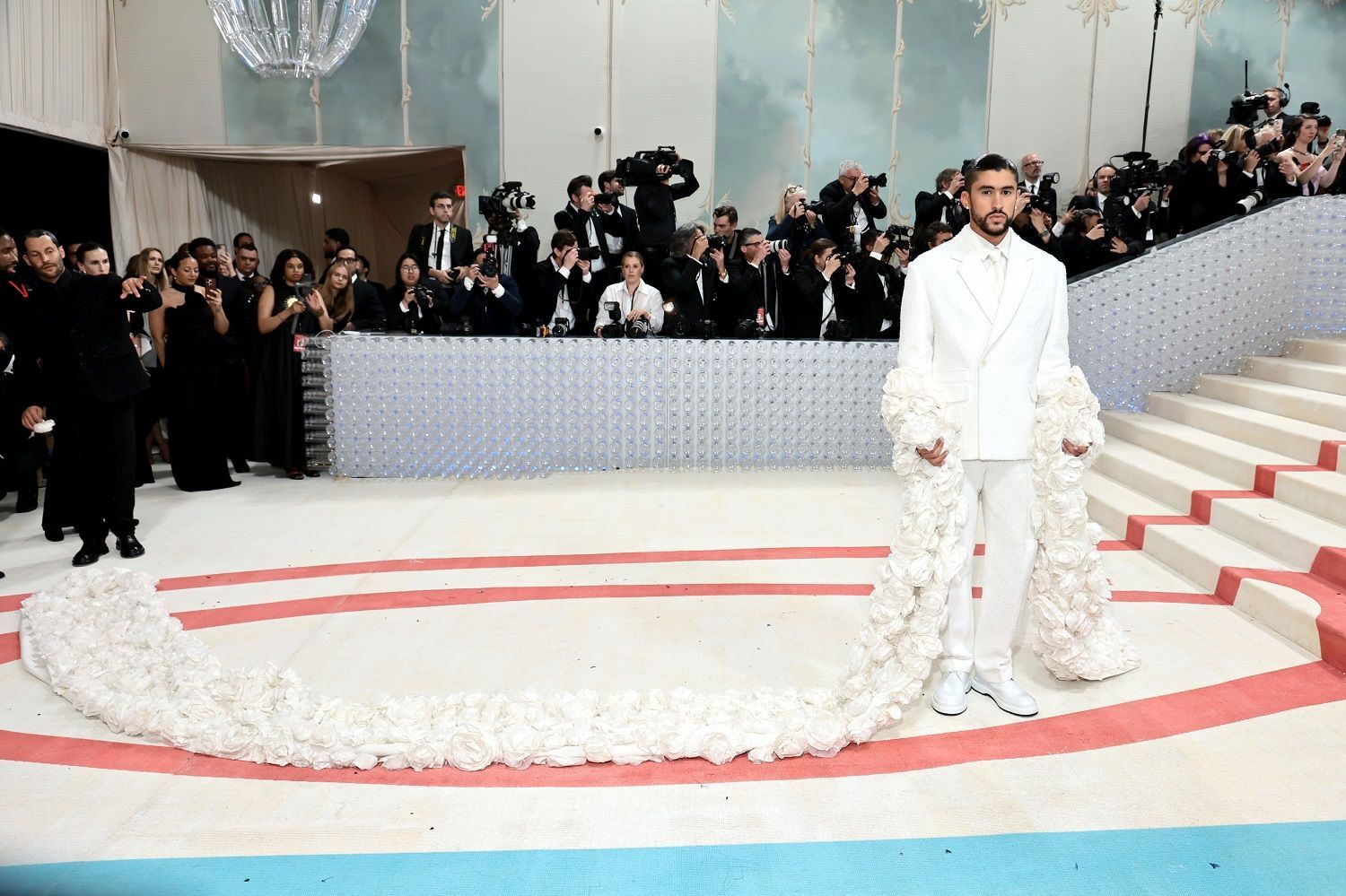 Academy Award winner Ke Huy Quan was praised for dressing up in one of the best versions of Karl Lagerfeld's personal style, complete with shades, fingerless gloves and jewellery.
While Kim Kardashian and Lizzo wore pearls, Lil Nas X was painted in silver from head to toe with his face covered in pearls and rhinestones.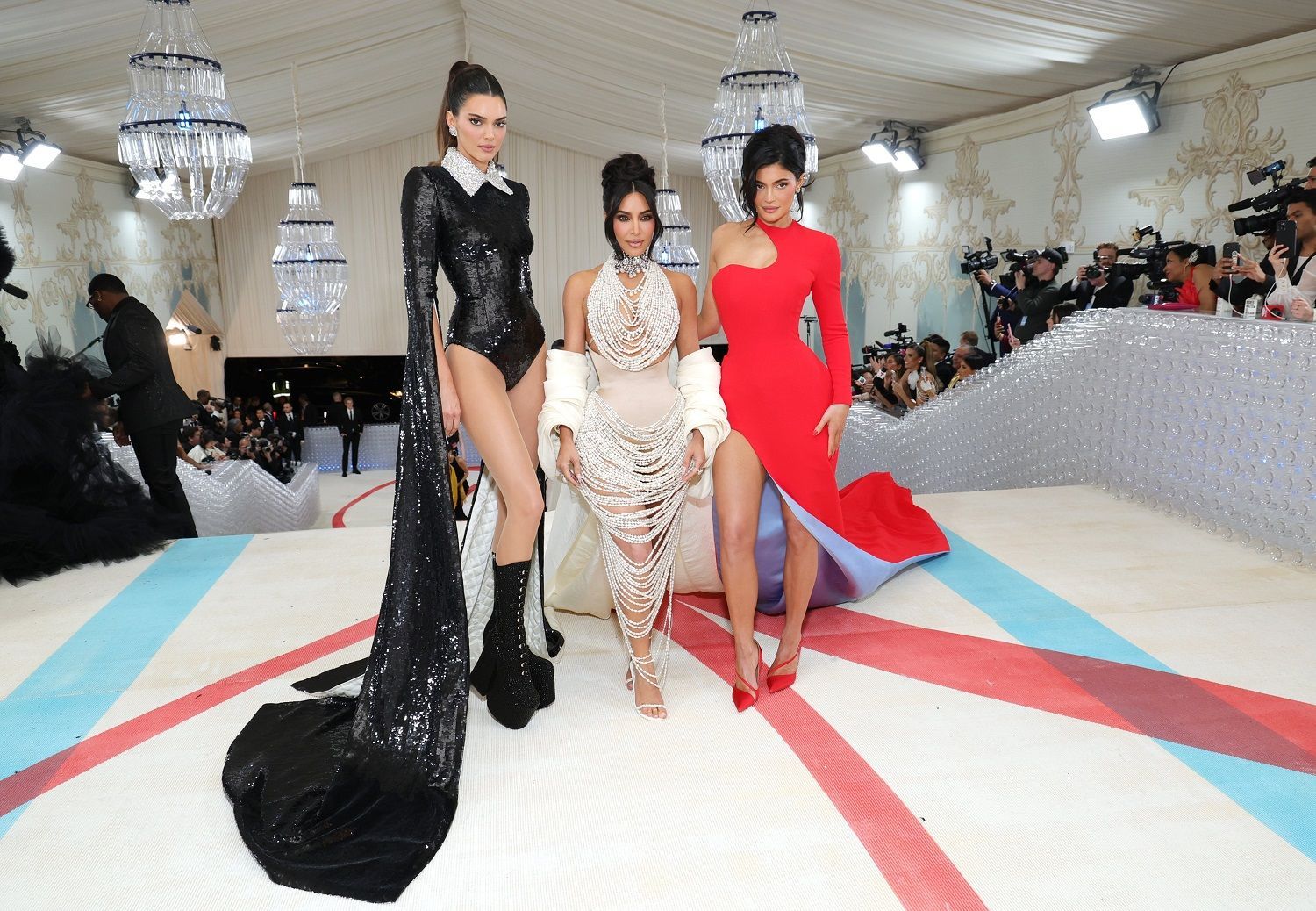 Apart from the fashion highlights, Karlie Kloss and Serena Williams took the opportunity to announce their pregnancies with their arrival.
The year's co-chairs included Vogue editor-in-chief Anna Wintour, Dua Lipa, Penélope Cruz, Michaela Coel and Roger Federer.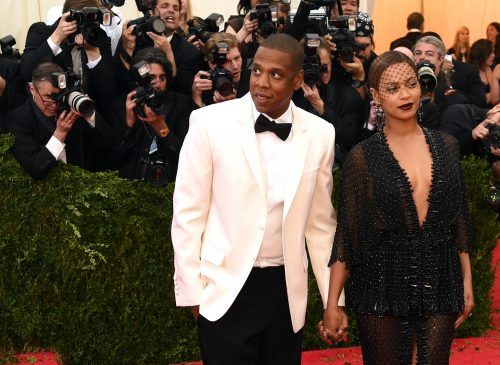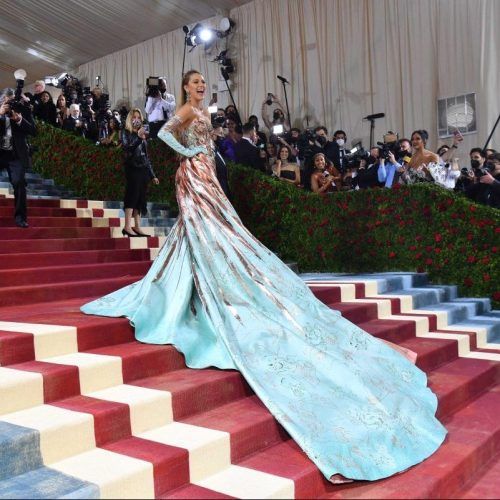 And now, time for the Met Gala memes
While the outfits delighted fans of fashion, the Internet crowd got busy with their Met Gala memes. Here are some of them:
returning to twitter just for the met gala memes pic.twitter.com/vD62eNKMiO

— jenna (@jennaxlyn) May 1, 2023
Cardi B and her eye
cardi side eyeing meme at #MetGala pic.twitter.com/U9wQmcaBuk

— (@cardireactions) May 2, 2023
A break, perhaps?!
Not Doja vaping in the back of the vogue livestream #MetGala pic.twitter.com/eDFwtNyi7v

— Fran (@blakegyllenhaal) May 1, 2023
Kristen Stewart has a new reaction
the world is screaming at this kristen stewart has a new reaction meme #MetGala pic.twitter.com/iqbjOI3xCD

— Robynne (@everydayrobsten) May 2, 2023
Only if Tom actually did
Tom Hiddleston finally arrives at the Met Gala, sporting his famous blue sweater pic.twitter.com/2GLSRJD0j2

— Janna ‍♀️ | Sylki and Loki memes (@SylkiMemes) May 2, 2023
Imagining this moment
Bruno Mars no #MetGala pic.twitter.com/A7u3Fipn14

— (@BrunoMars_Memes) May 2, 2023
Everyone was waiting for Rihanna
Someone said Rihanna tried to leave ASAP at home like Beyoncé said and he wasn't having it pic.twitter.com/BRdmKz6pwT

— soft girl era (@BaddieClaire) May 1, 2023
Rihanna need to hurry it up like who do she think she is Rihanna or something? pic.twitter.com/4srOOD525u

— BRI (@BriMalandro) May 2, 2023
me waiting for rihanna and zendaya to finally show up at the met gala pic.twitter.com/BH5Owoueap

— c 💌 (@celestialswiftt) May 2, 2023
Who let the cat out?
The best part of the Met Gala was this dogs reaction 😂pic.twitter.com/MxqHRDYLLZ

— Stefanie (@fastpitstop) May 2, 2023
finally Talking Tom face revealed #MetGala pic.twitter.com/q290dBHjtC

— पिंका 🌸 (@padhleyaarpinka) May 2, 2023
When Ghostface followed Wednesday Addams to Met Gala
Welcome to New York. #MetGala pic.twitter.com/Irx80Sq0zJ

— Ghostface (@GhostfaceTalks_) May 2, 2023
And one for that cockroach who arrived uninvited
I painted the Met Gala cockroach pic.twitter.com/Rtw8x6pPS9

— Travis Chapman (@Travispaints) May 2, 2023
(Main image: Spotify/@Spotify/Twitter; Featured image: MTV/@MTV/Twitter)
This story first appeared on Lifestyle Asia Bangkok
written by.
Manas Sen Gupta
Manas enjoys reading detective fiction and writing about anything that interests him. When not doing either of the two, he checks Instagram for the latest posts by travellers. Winter is his favourite season and he can happily eat a bowl of noodles any time of the day.