Every fashion calendar year, brands and their respective designers from all over the world come together in London, Milan, and Paris. This is the time when dreams as illustrations come to life as iconic ensembles on the runway. Previously we brought to you our series of the most memorable collections at FW19 fashion week. This time, we're delving into the first of our roundups of key looks at the latest Spring Summer 2020 shows. In this edition, we highlight designs by prominent names like Fendi, Hermès, Loewe, Marni, and Dsquared2.
fendi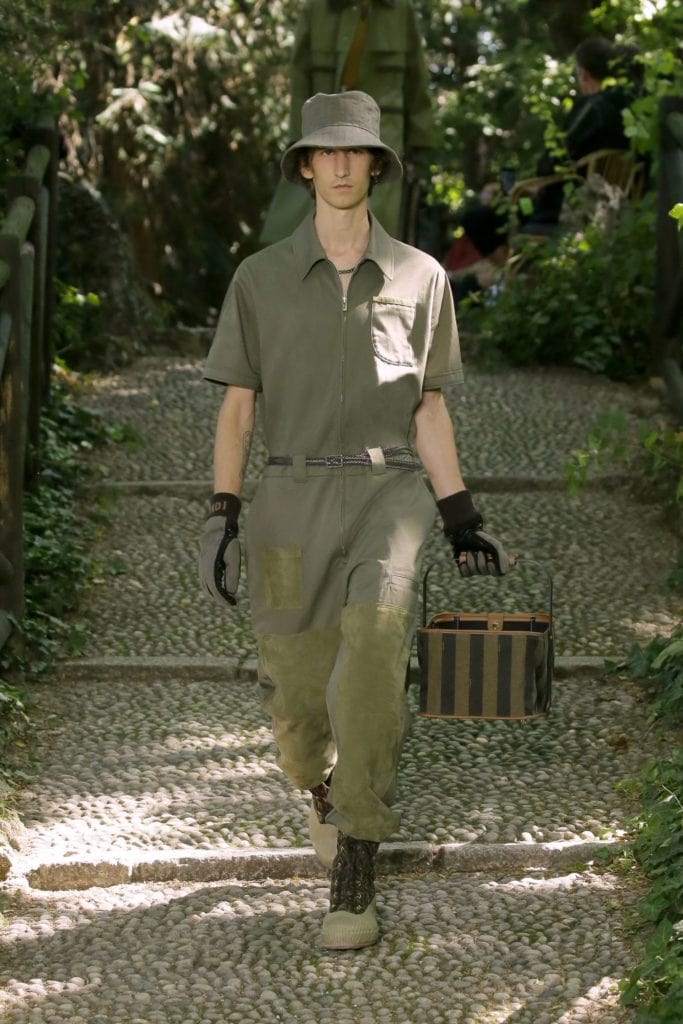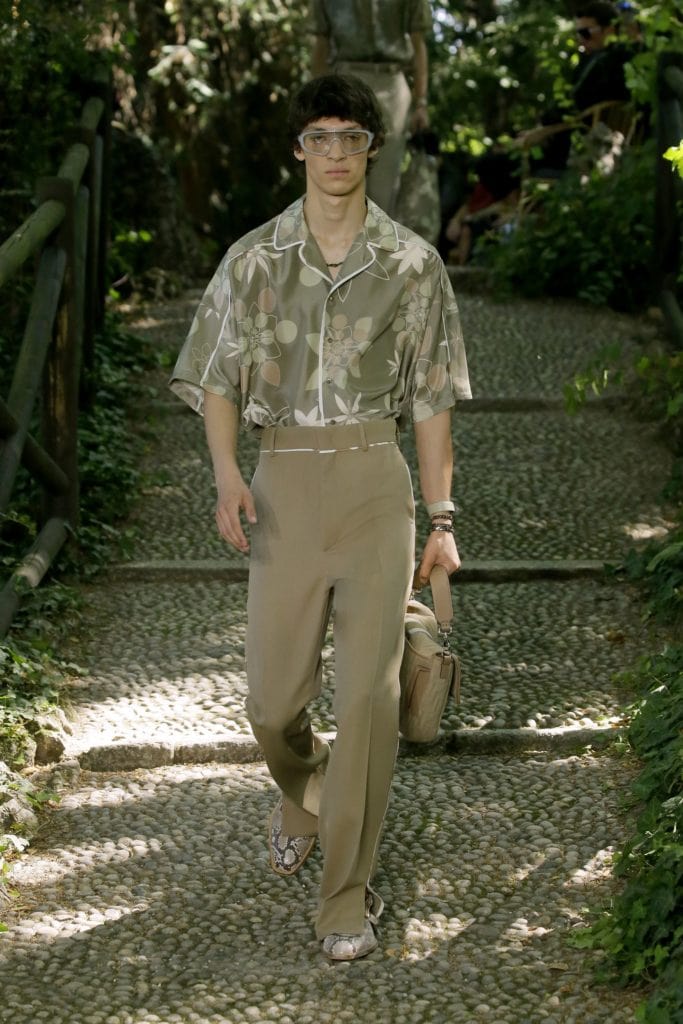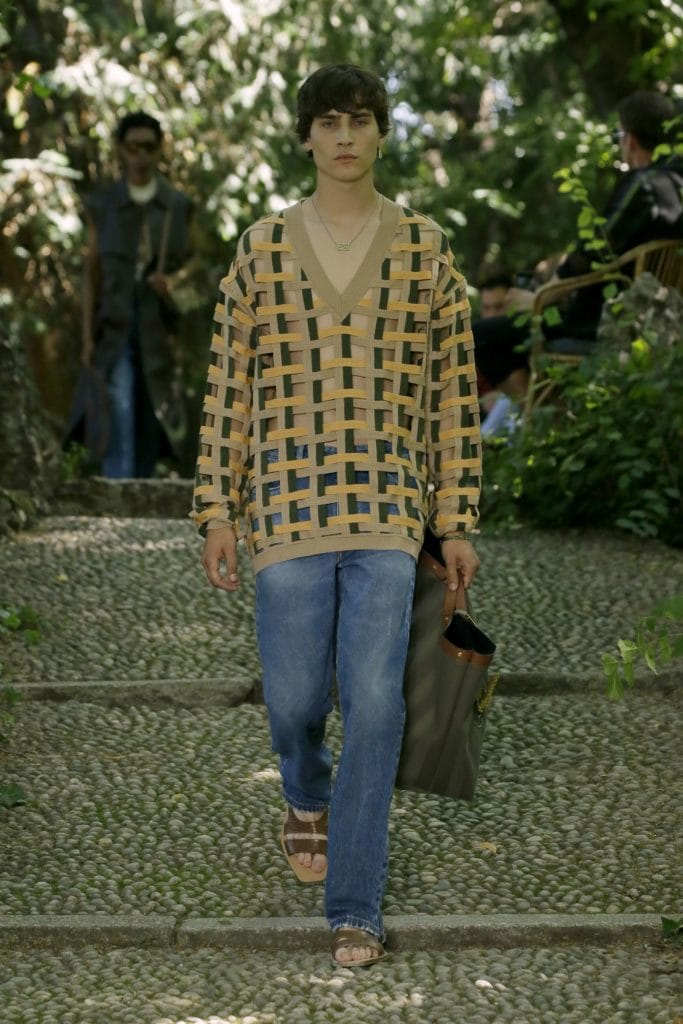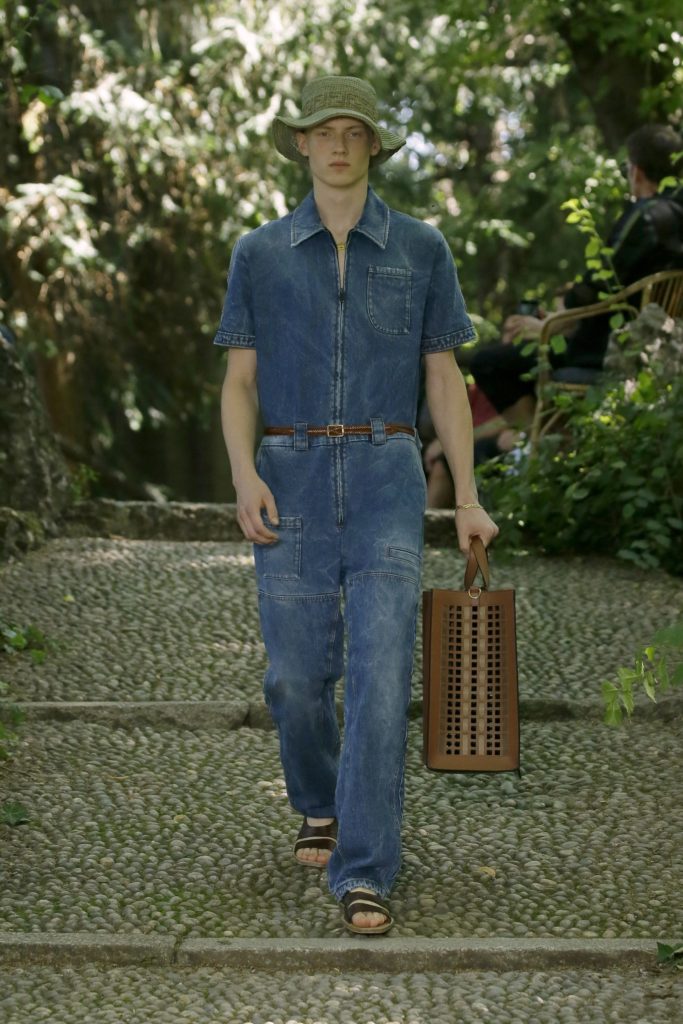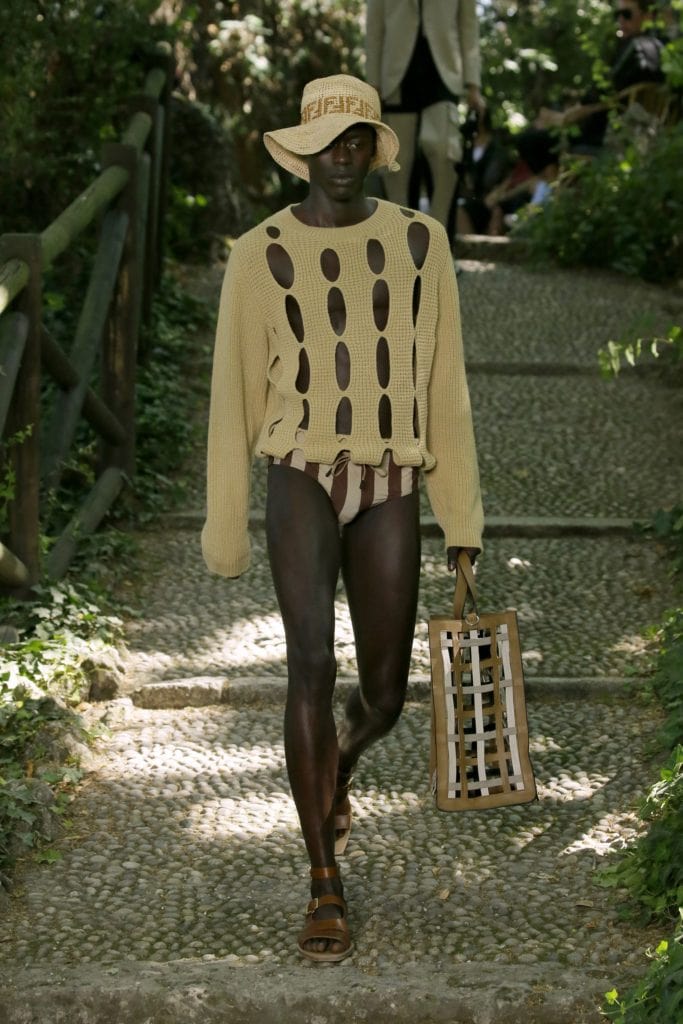 Back in SS19, designer Silvia Venturini Fendi focused on the theme of family, with her son-in-law Nico Vascellari as the artist-in-residence for her collection — which carried a darker vibe and was presented on a black runway. This time for Spring Summer 2020, Venturini's garden theme was much more aligned with her collection, which came in shades of green, brown and even floral patterns. Her venue of Milan's tranquil Villa Reale garden was also befitting of the showcase. The presentation kicked off with a gardener-inspired ensemble that saw its model clad in a seamless khaki work overalls and holding a green basket. It progressed into Fendi's signature Pequin stripe design and F motifs which were expressed through overalls, short-sleeved shirts, suits, and swimsuits.
Hermès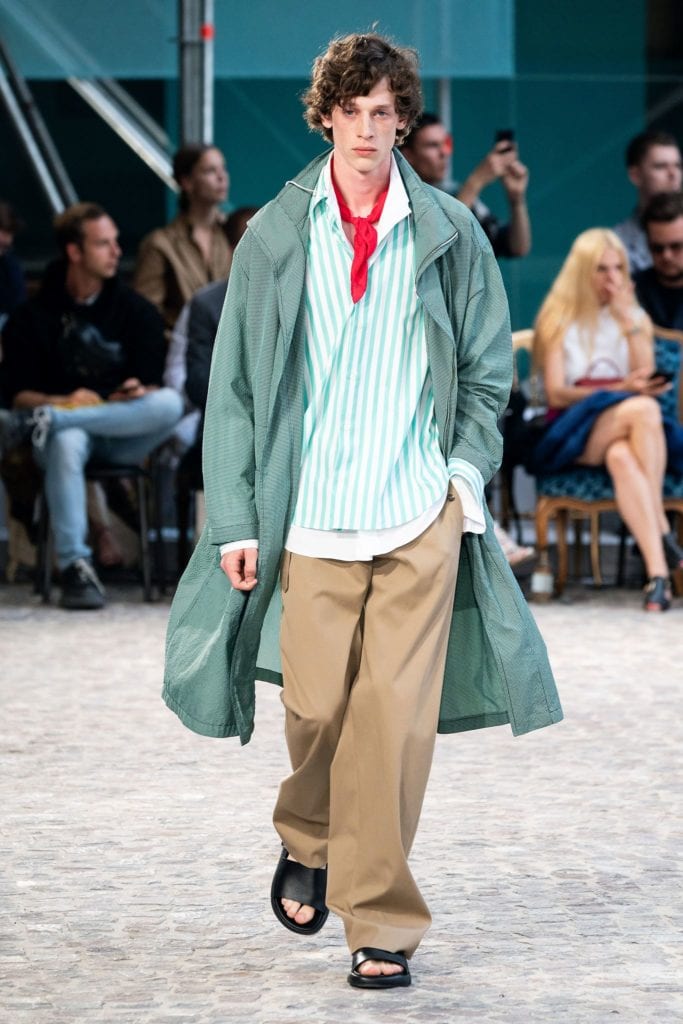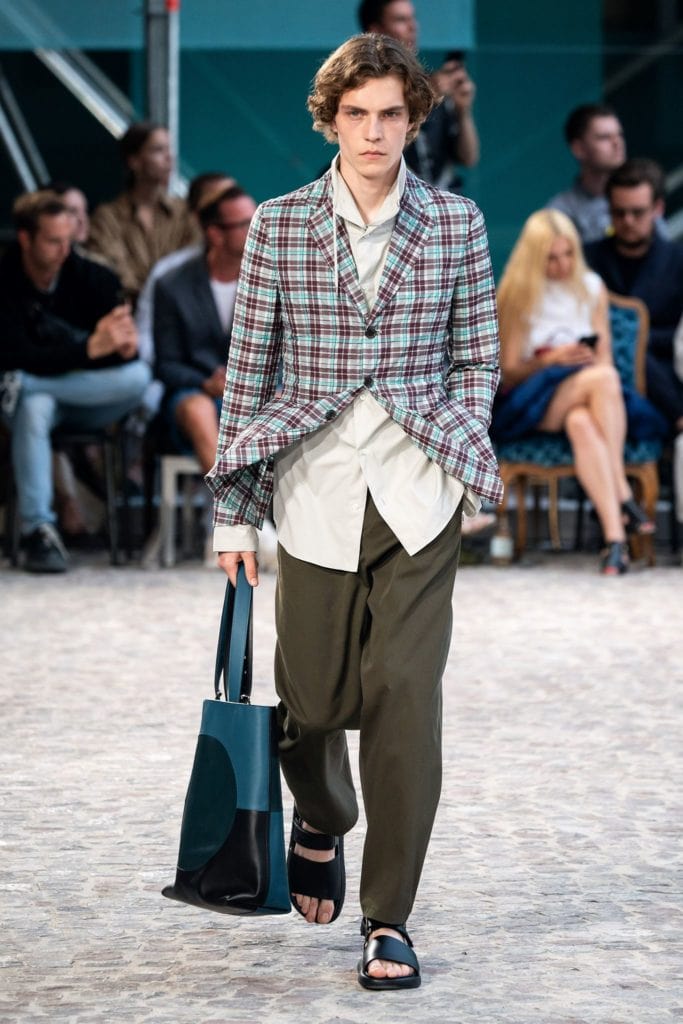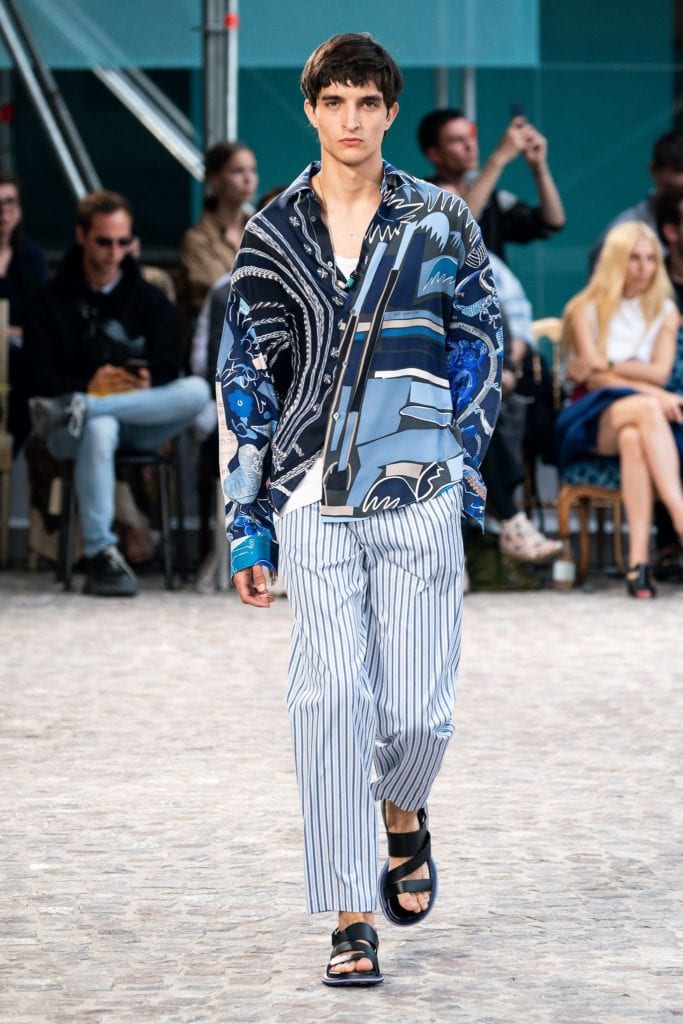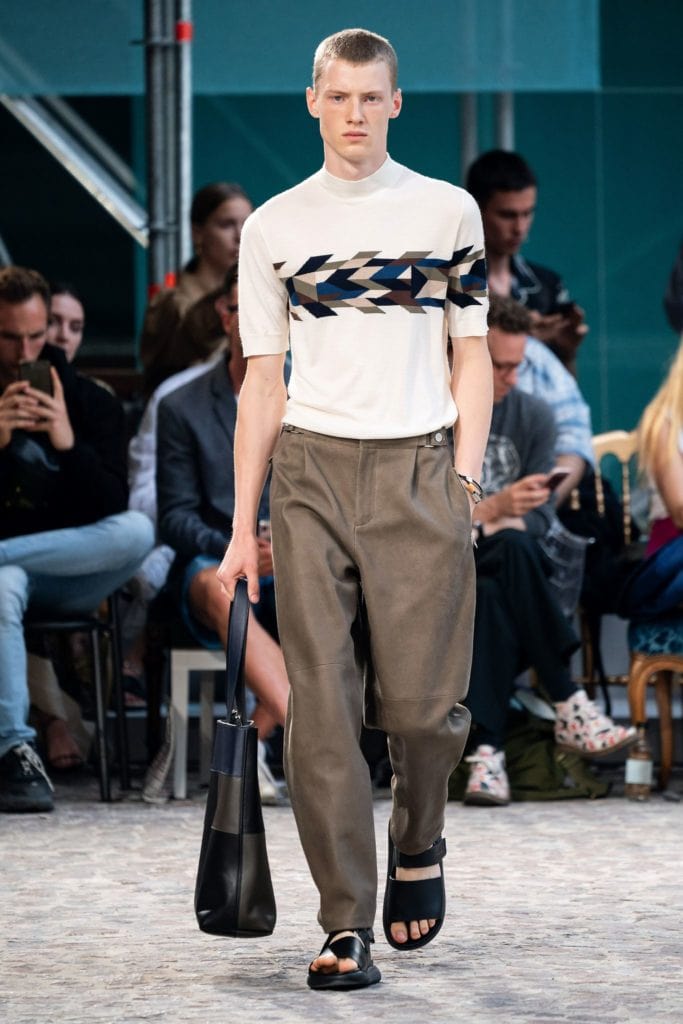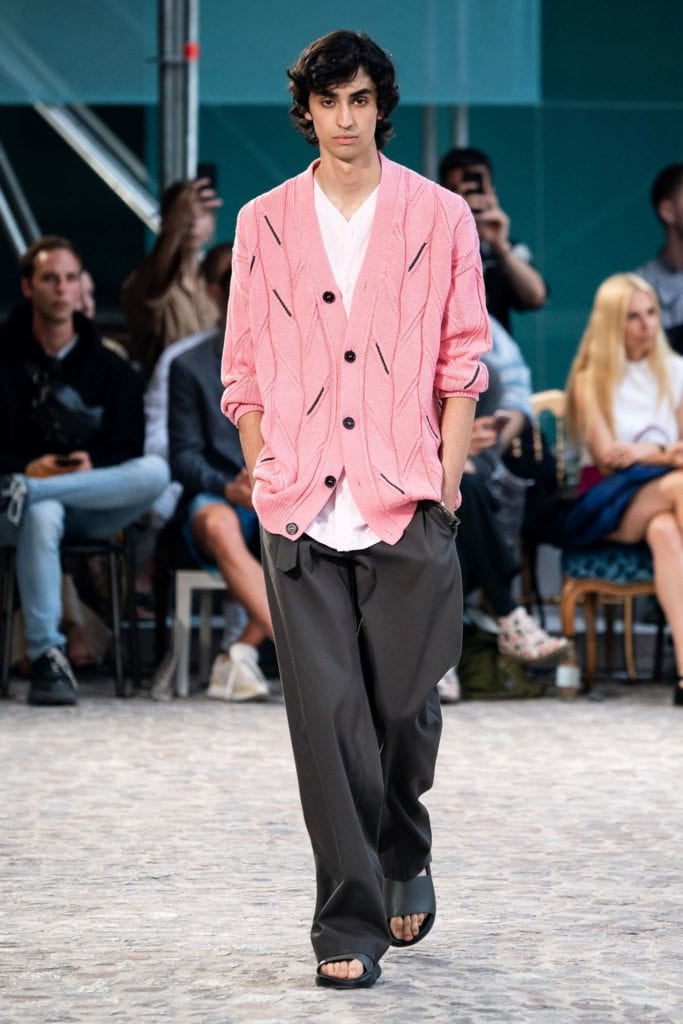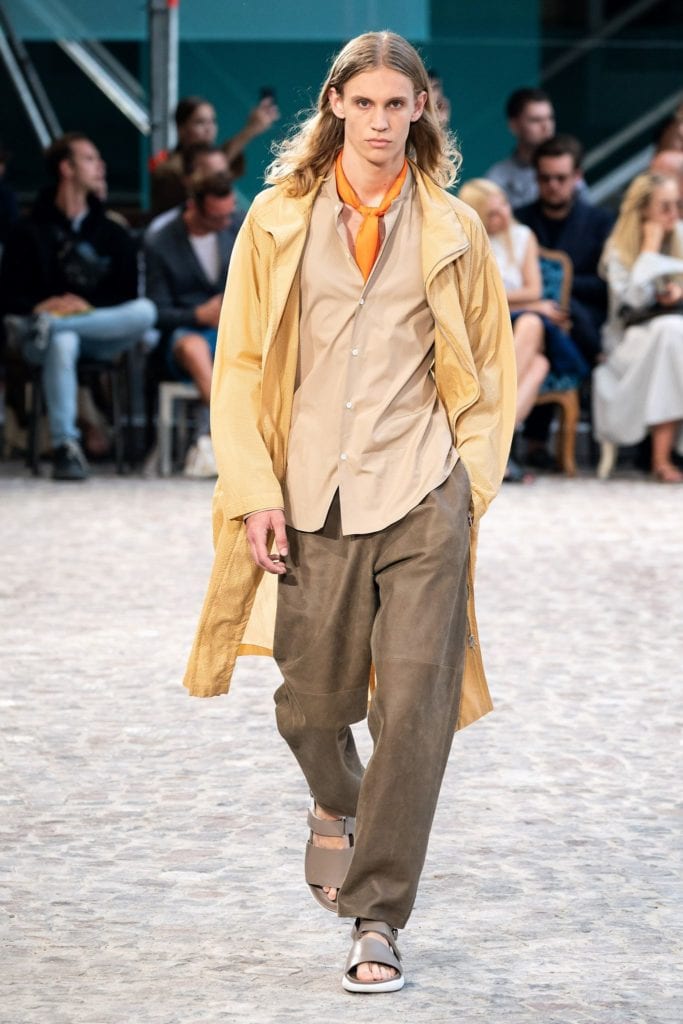 At the Mobilier National in Paris, where the audience sat on old-fashioned swivel chairs, French label Hermès presented its Spring Summer 2020 collection that exuded a carefree vibe with breezy half-buttoned jackets, baggy striped trousers, and its signature scarves. Designer Véronique Nichanian might have left an impression with her checkered and mosaic patterned outerwear, but it was her brilliantly crafted play of green, pink and mustard hues and use of fabrics that really brought the show home.
Loewe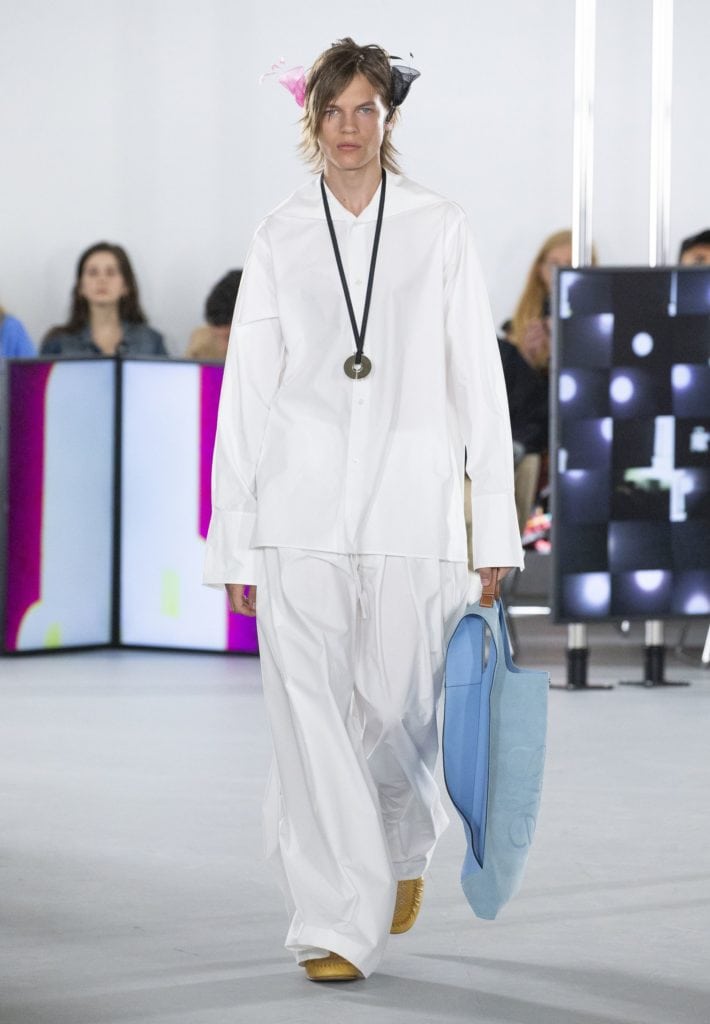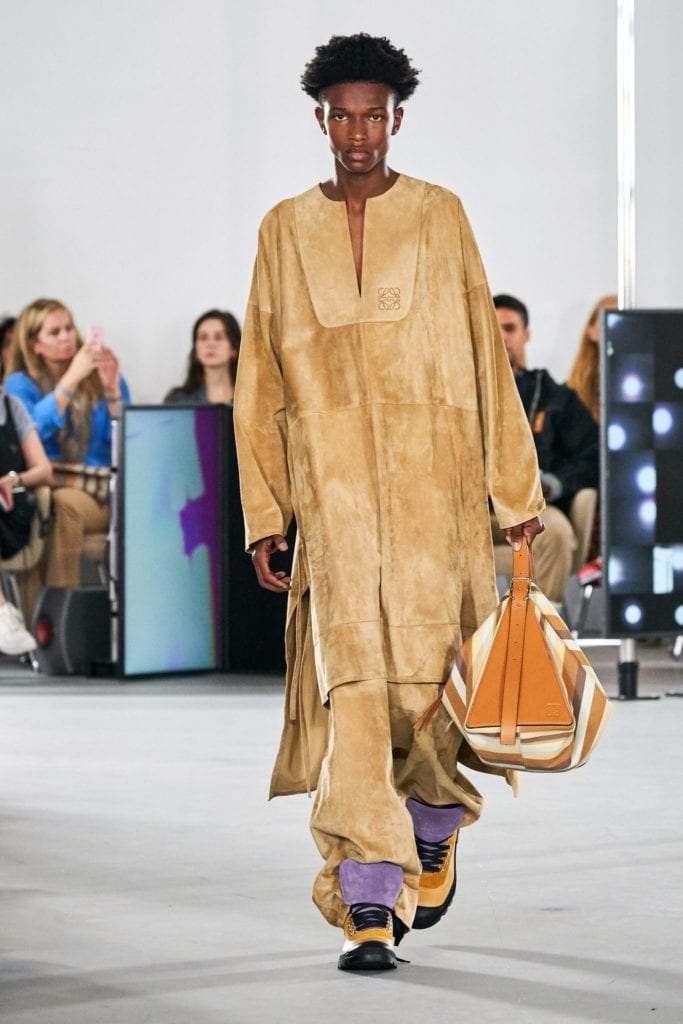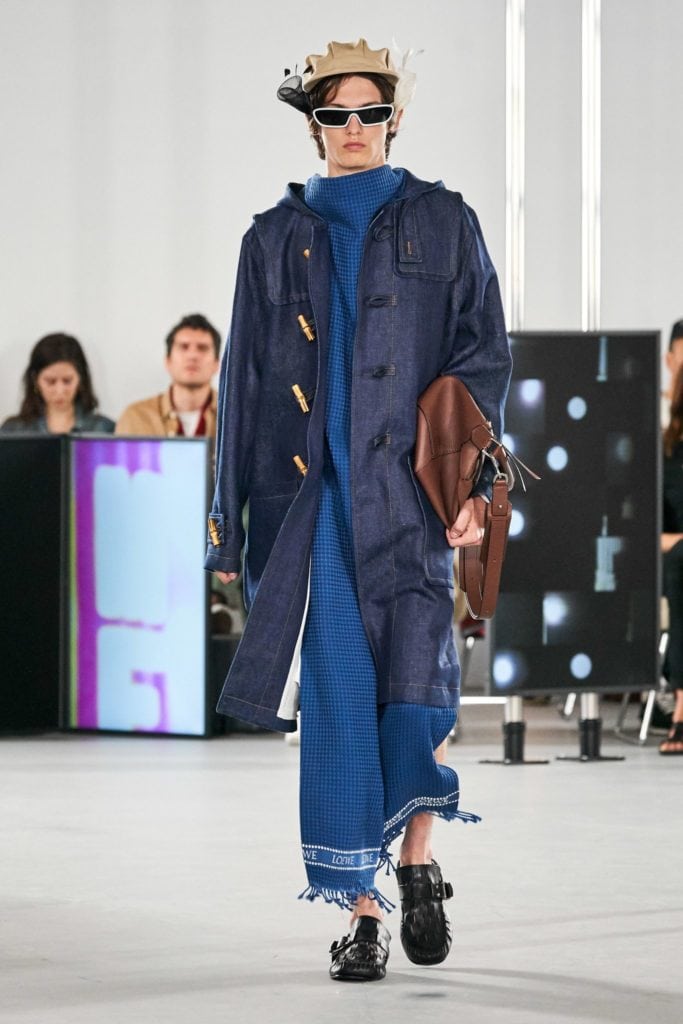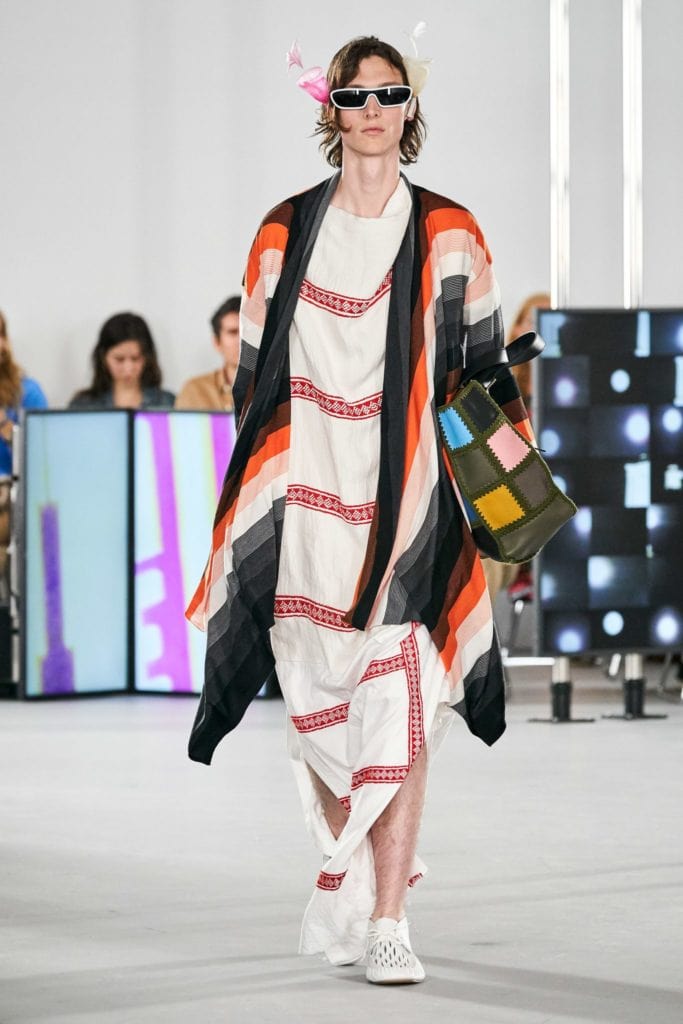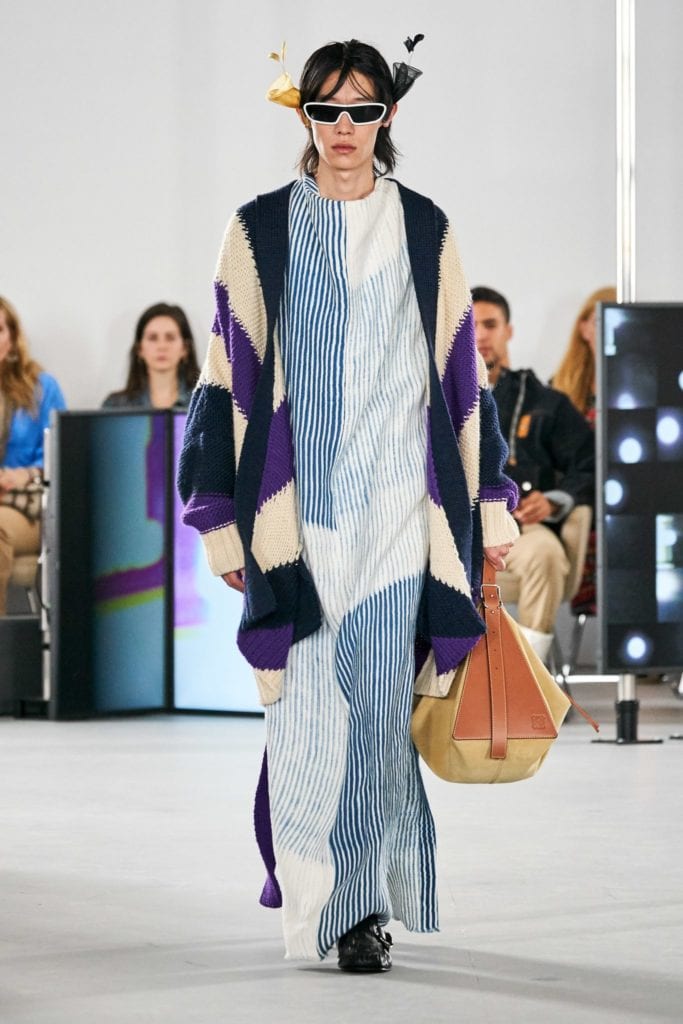 Actor Josh O'Connor headed the fashion brand's campaign back in SS19, which revealed a crewneck sweater made from recycled fabrics. Through such designs, Loewe made a statement about sustainability. For Spring Summer 2020, its brand campaign starred Stranger Things actor Charlie Heaton, and showcased tunics and caftans made from cashmere suede and locally woven textiles, along with shoulder bags fashioned in luxurious materials such as suede, toile, and calfskin.
Marni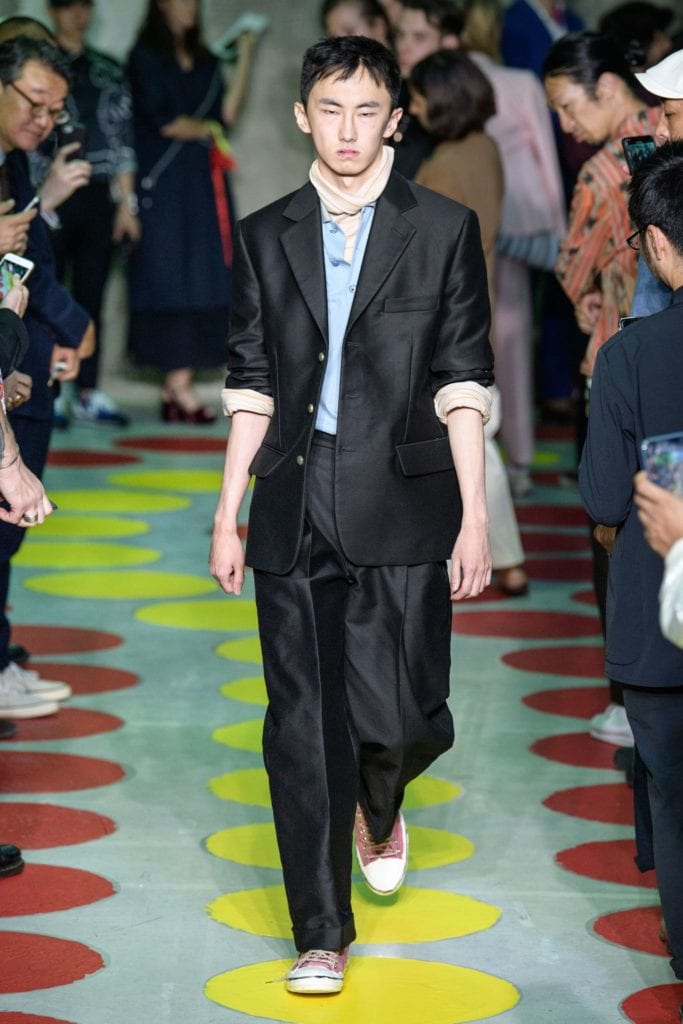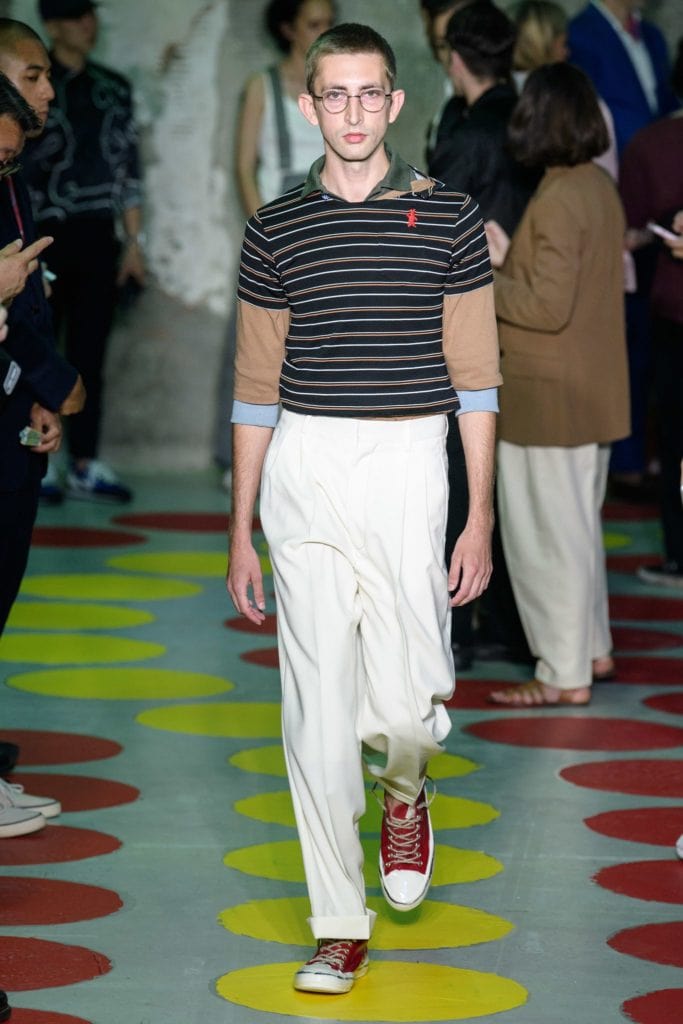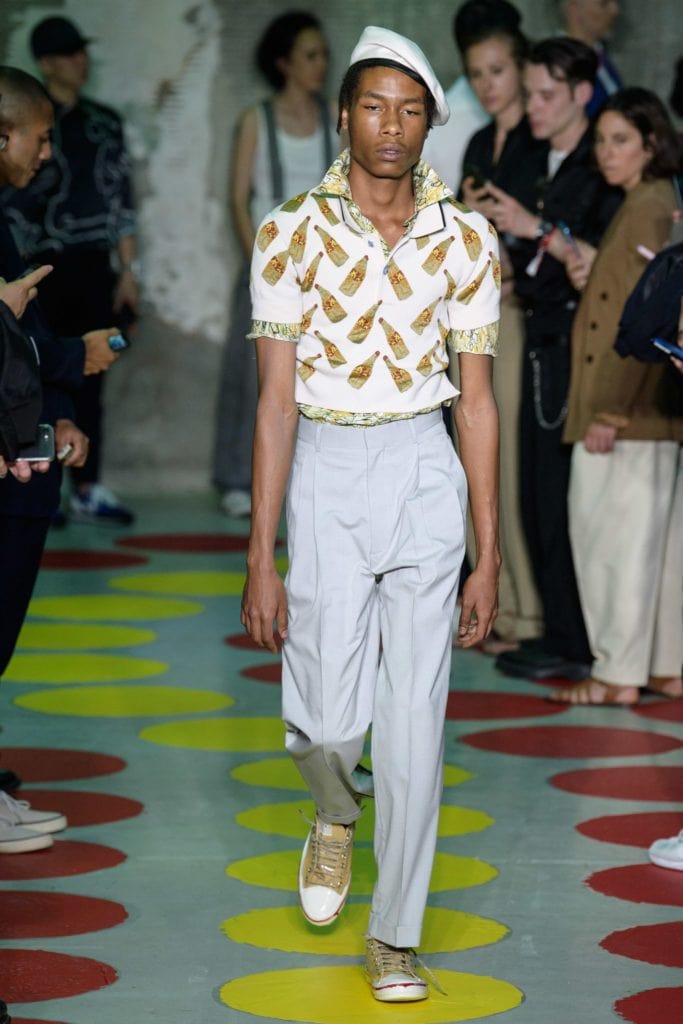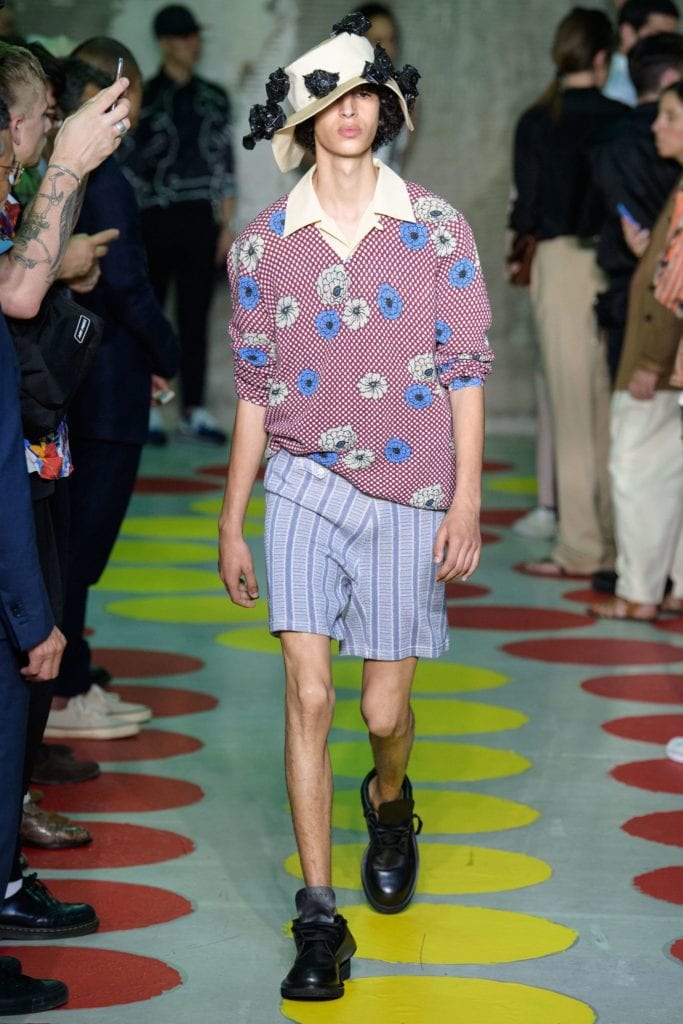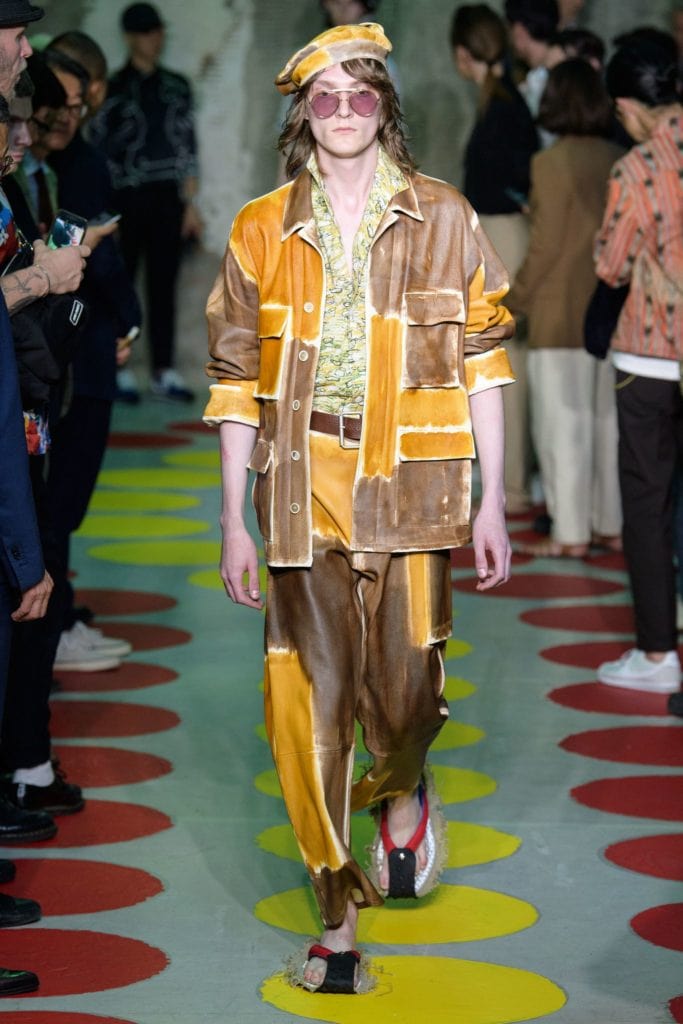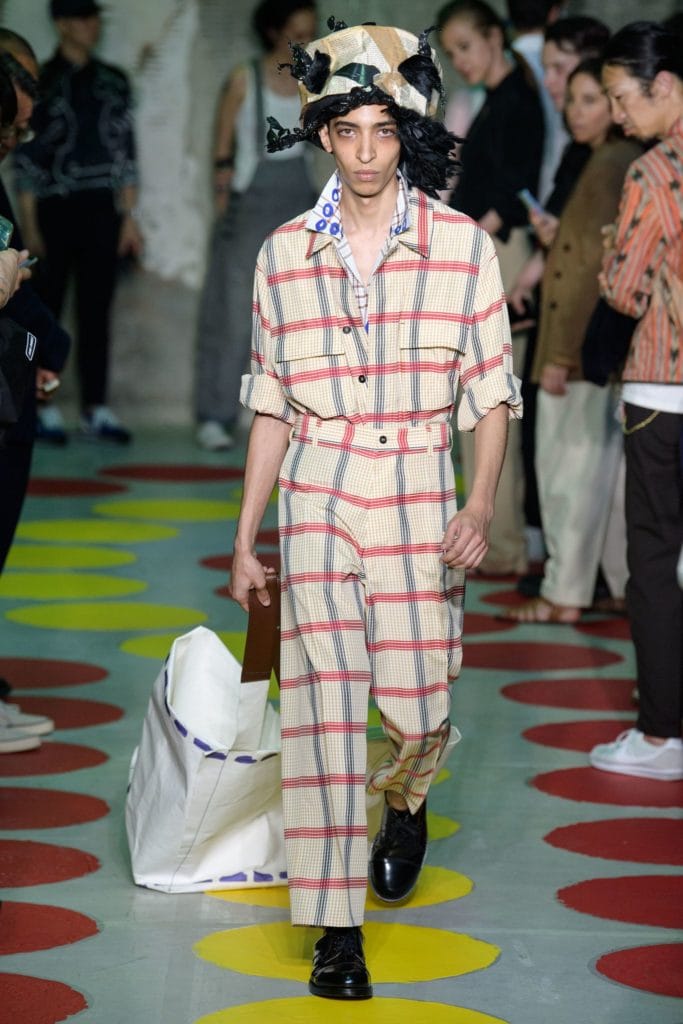 During SS19, Marni unveiled a quirky range of sportswear incorporated with huge striped bathrobes and shower slippers. Its penchant for the whimsical and experimental continued in its Spring Summer 2020 collection, which comprised vibrant, deliberately mismatched pieces described by designer Francesco Risso as "camouflage meets carnival".
Dsquared2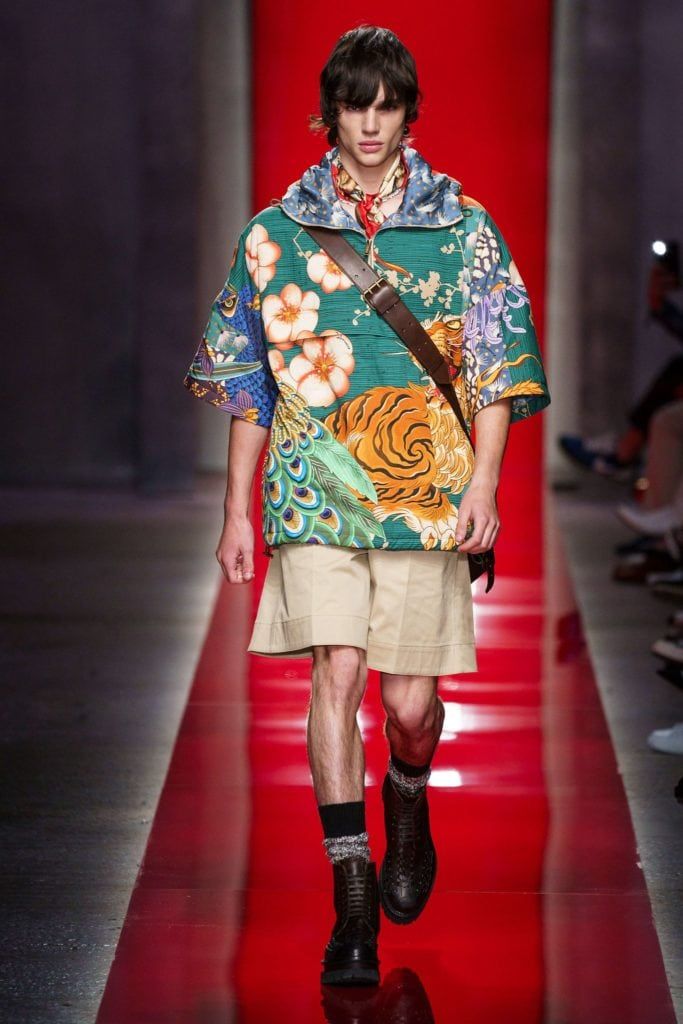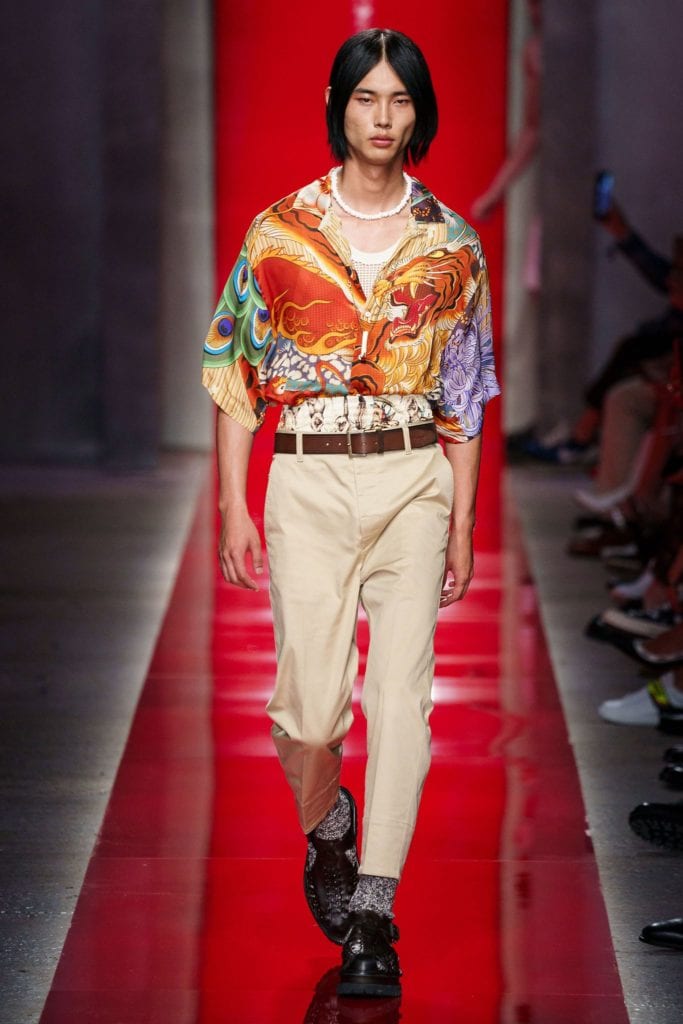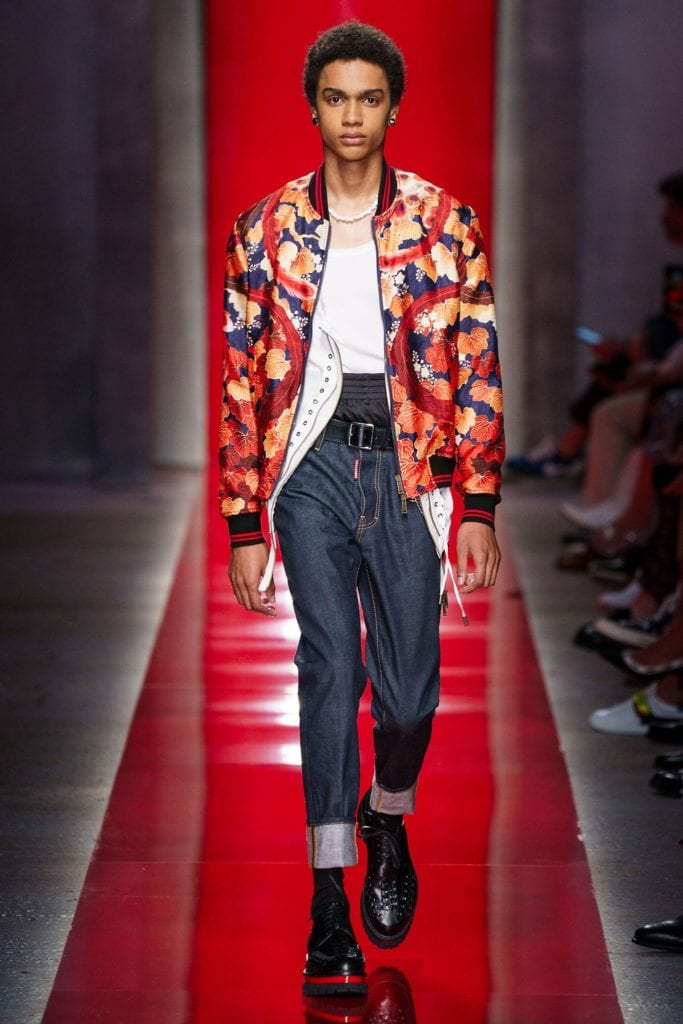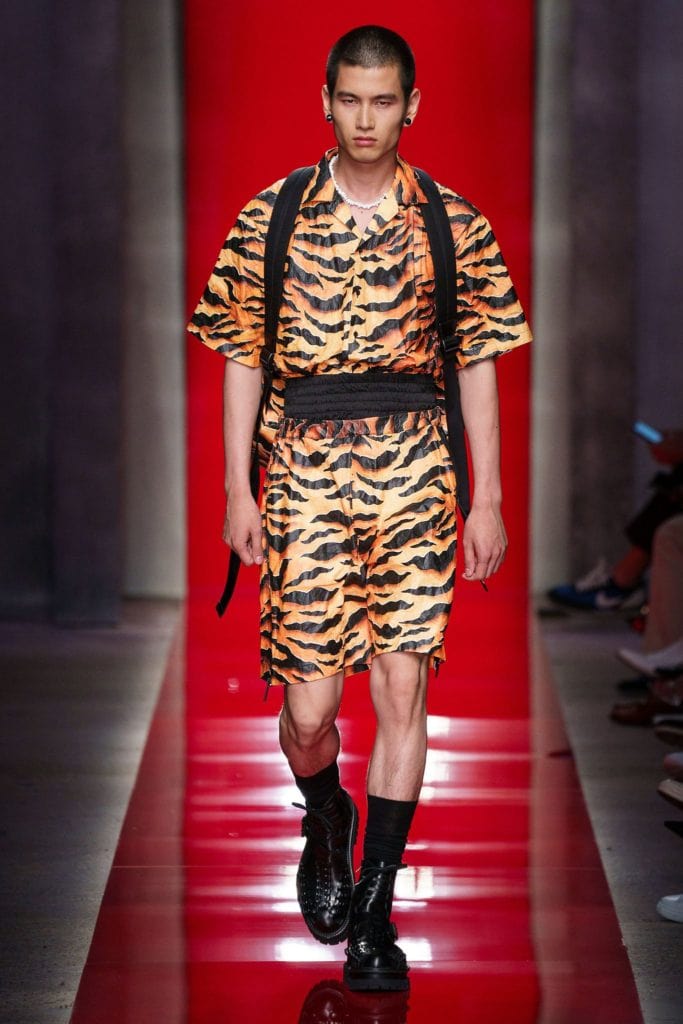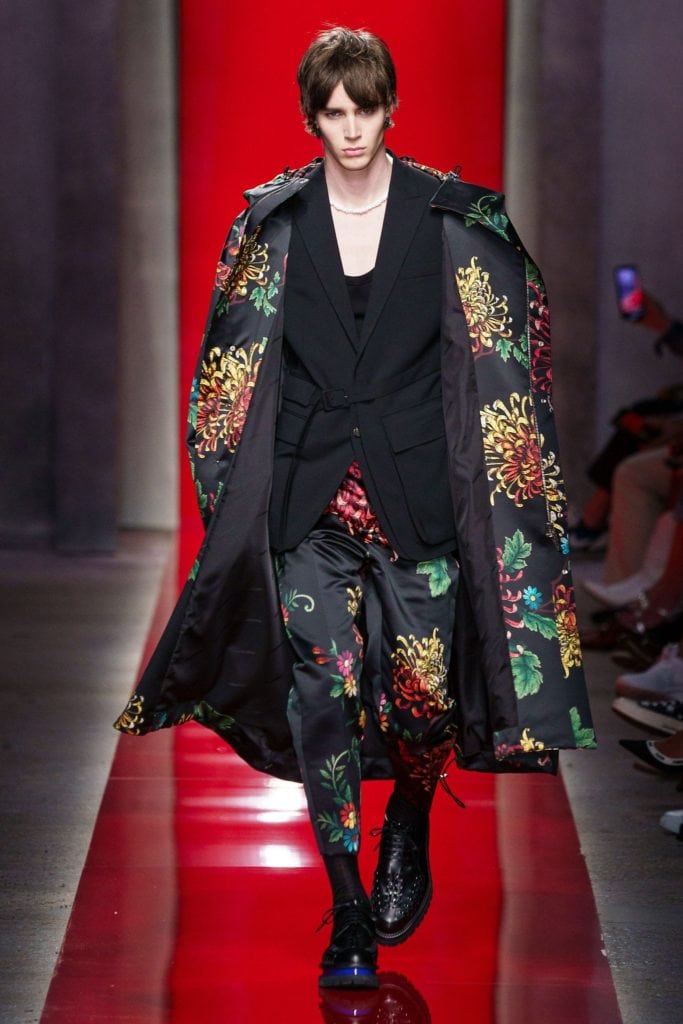 Despite having a wardrobe dominated by cotton-mesh tank tops and khaki-green jackets matched with multi-pocket cargo pants, almost all of the attention went to Dean and Dan's not-for-sale sneakers for men and sneaker-heels for women in SS19. During the Italian Maison's SS20 event, DSquared2's collection incorporated a mixture of Chinese-inspired design motifs like chrysanthemum flowers, tigers and peacocks into its clothes. A standout item was a round-collared shirt emblazoned with a print of martial arts legend Bruce Lee. Evidently, the audience's attention was firmly kept on these vividly hued pieces.
If you still can't get enough of Spring Summer 2020 action, stay tuned for our next runway report where we'll introduce the best looks from Louis Vuitton, Givenchy, Dior, Valentino, Paul Smith and Celine from Milan and Paris.
written by.
Lester Tan
Lester is into films, food and basically anything culture related under the sun.