We need only to look to the past to get inspired today. Considering the rich and abundant history in the illustrious Italian house Gucci, surely anything can be taken and rejuvenated for today's modern man. It may be "out with the old and in with the new" in the constant cycle of fashion, but when it's through the eyes of creative director, Alessandro Michele, we can expect the unexpected with a fully envisioned collection.
For the Gucci pre-fall 2020 men's collection, the focus is set on the formal wear pieces, an honest obsession of Michele's, as he infuses new elements and designs with an updated presentation, without breaking off from its roots.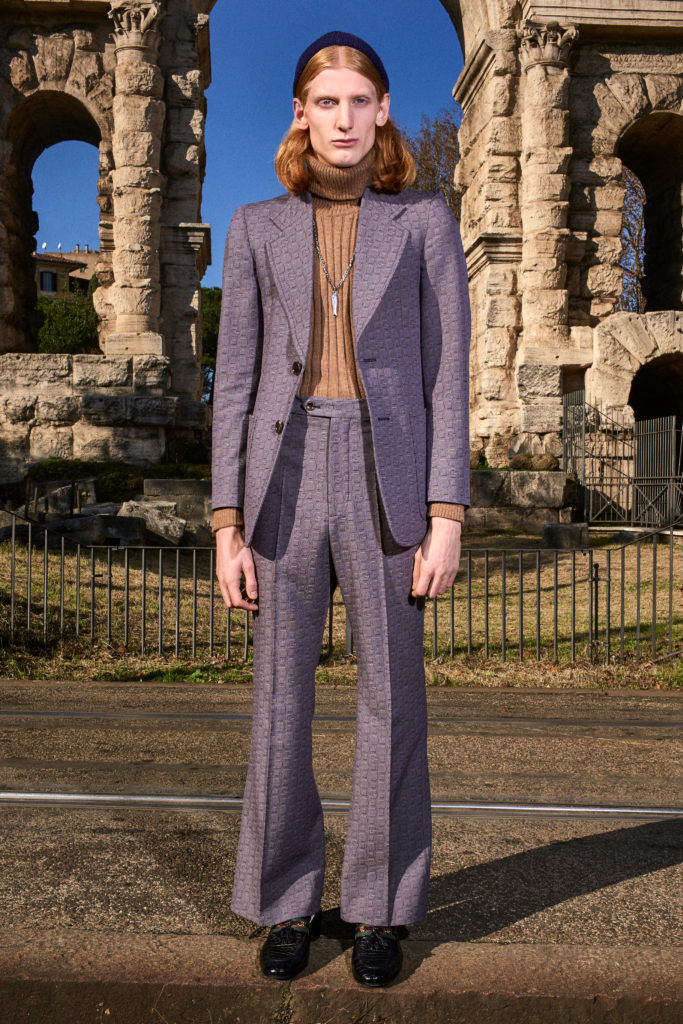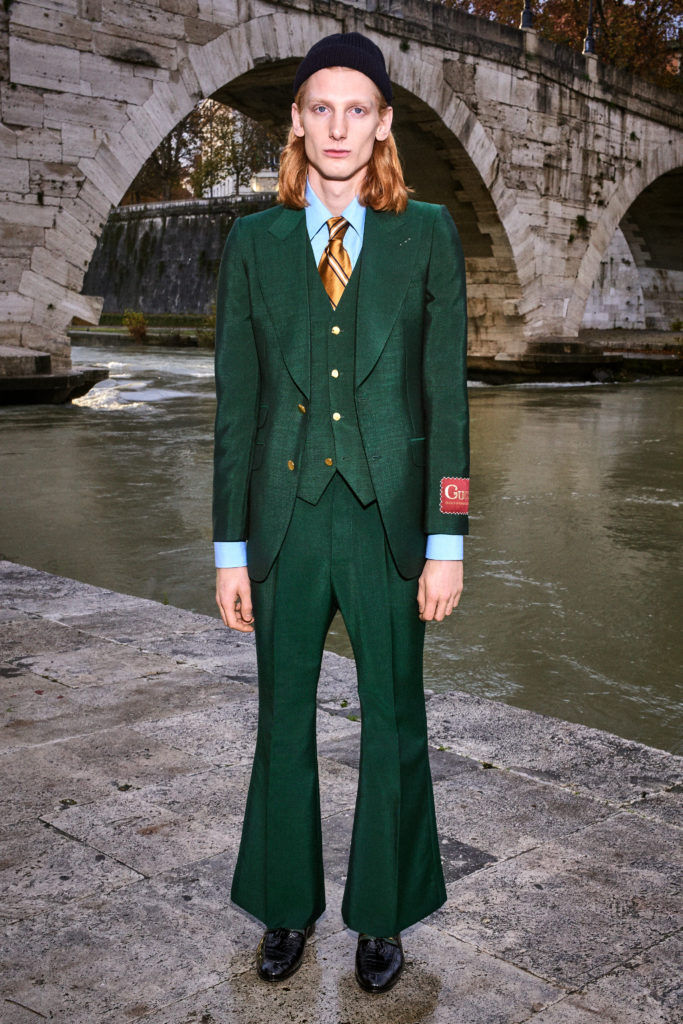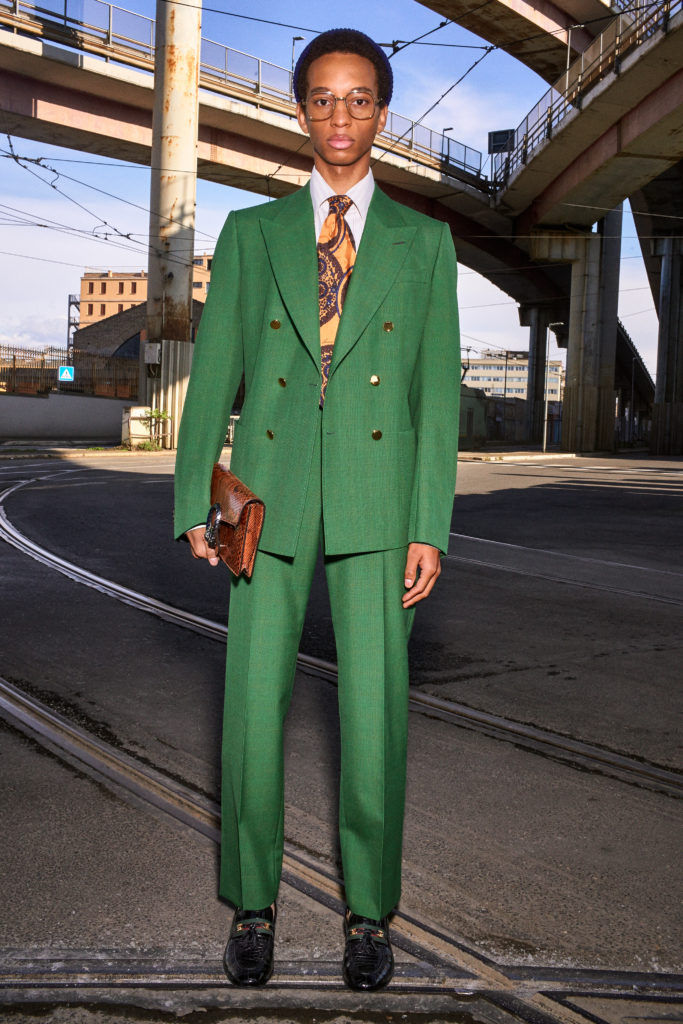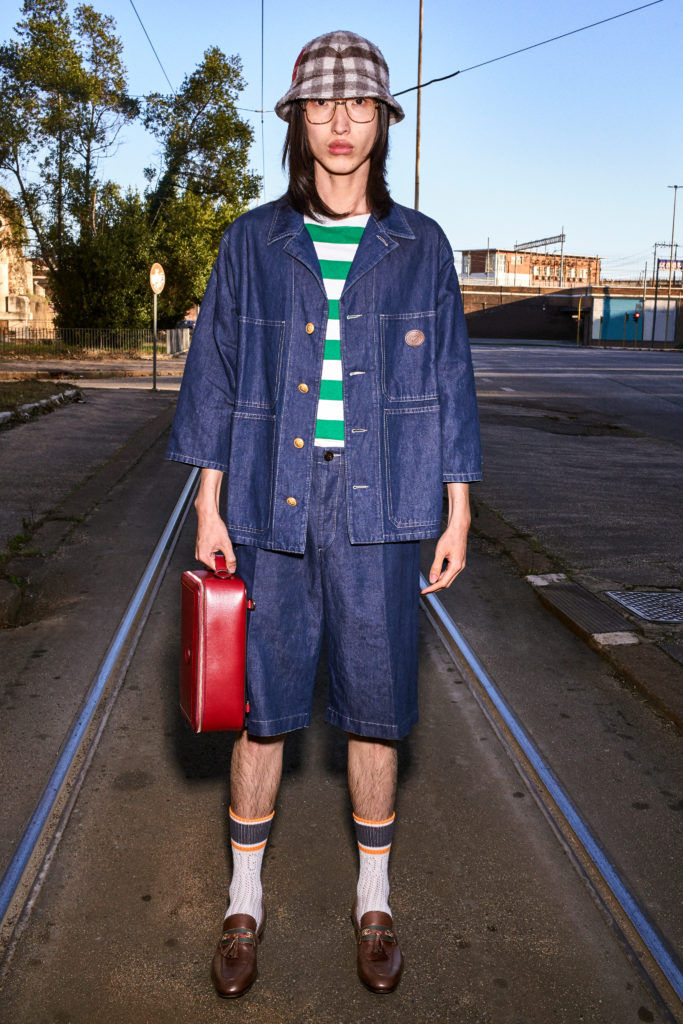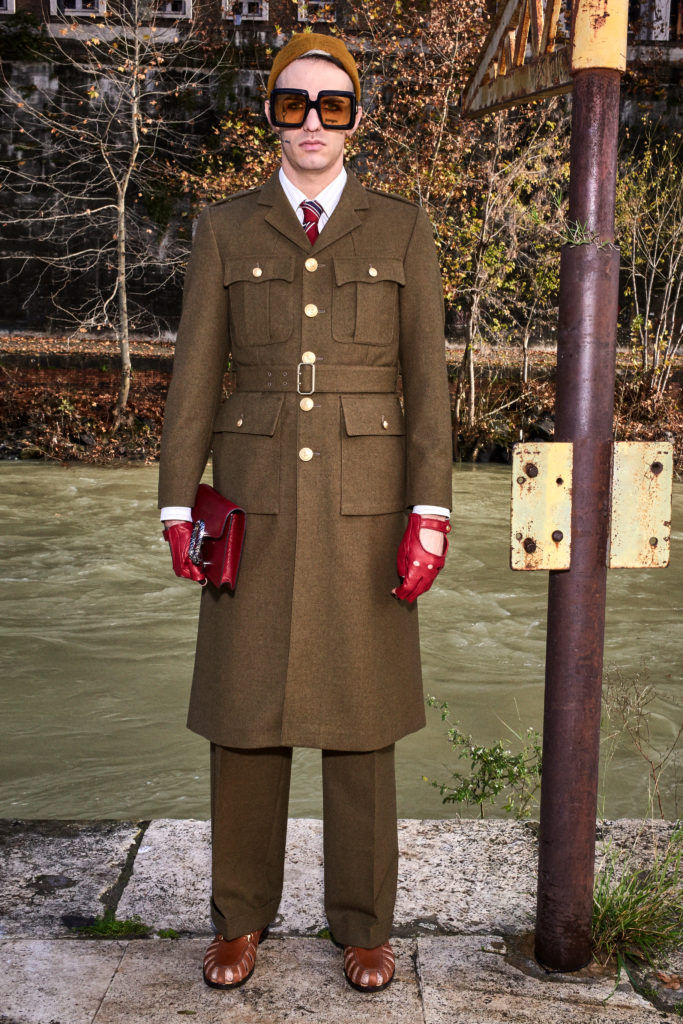 He has proven time and time again that key items in a man's wardrobe can be treated in unexpected ways. This time around, with references to the 1970s, '80s and '90s, a catalogue of ready-to-wear, sportswear, outerwear and formal wear is released with a new lease of life.
Soothing earth-tones dominate the collection, with an added touch of warmth can be seen upon well-tailored suits – some with an added touch of flare on pant bottoms, paired with wider curved lapels to give a more relaxed appeal, juxtaposed against those with straight sharp collars.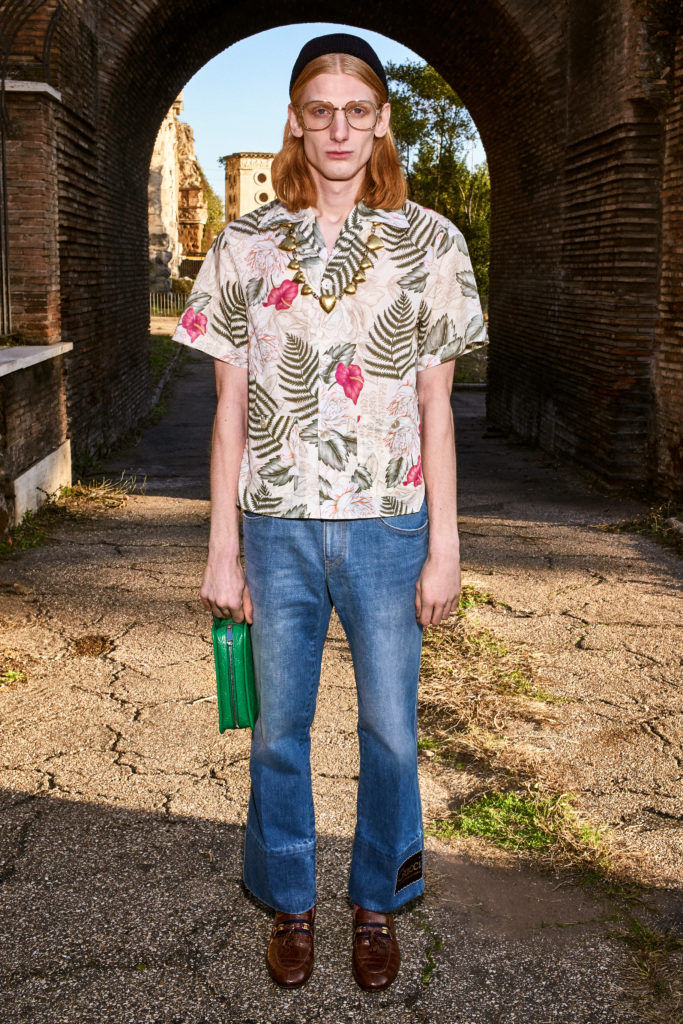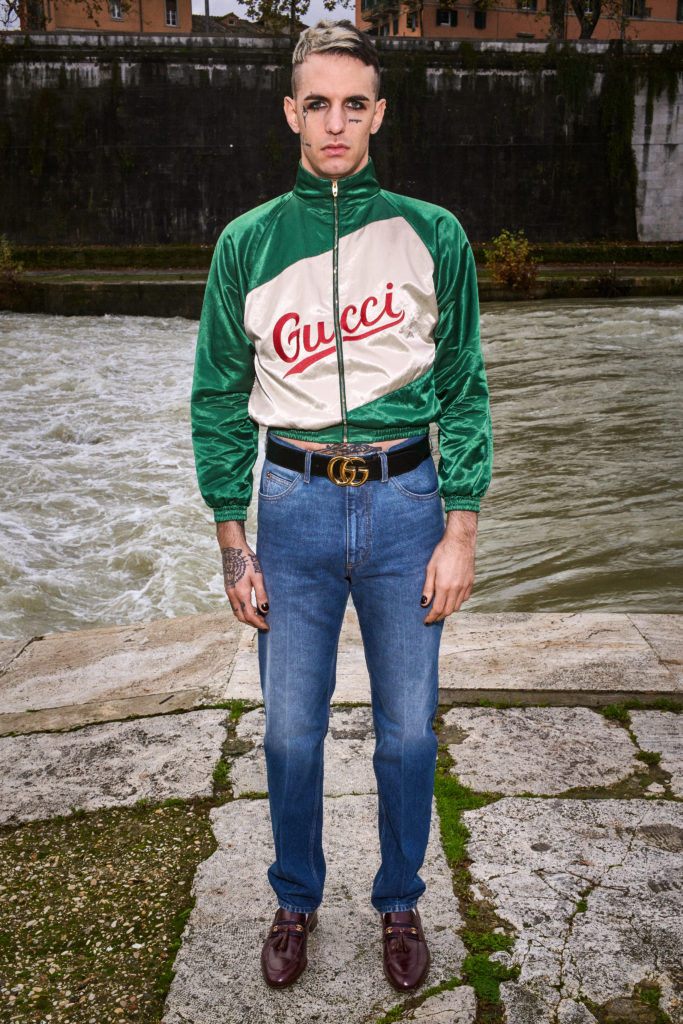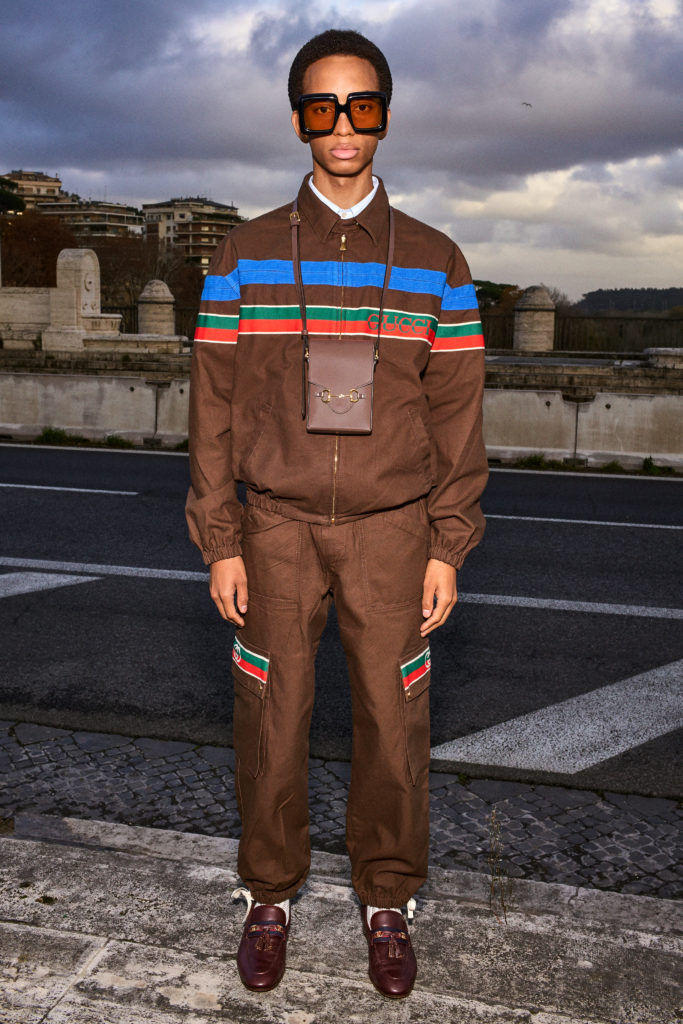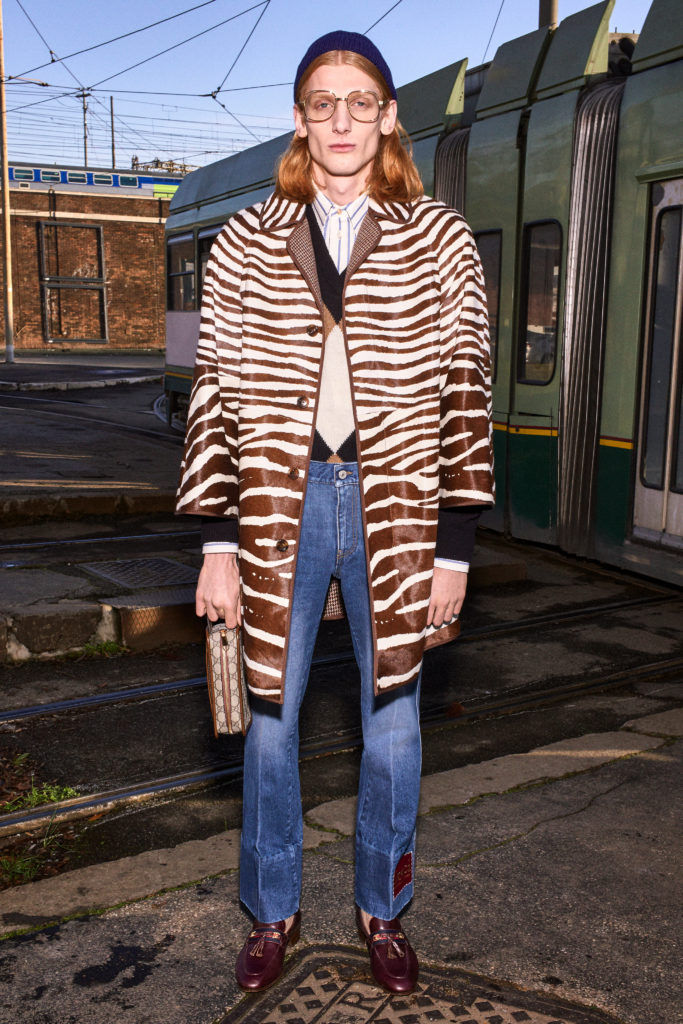 Simultaneously, the utilitarian outerwear and suits donned with the diagonal and interlacing GG emblems, mix with a multitude of prints and patterns: pinstripes, bold thick stripes, daring animal prints, checkered plaid, and floral.
Oversized flared pieces and baggy trousers complement the Collegiate attires of baseball-esque jacket etched with 'Fragole con Panna' on the back – which a playful translation of 'Strawberry with Cream', as well as a deep-coloured blazer with contrasting trim.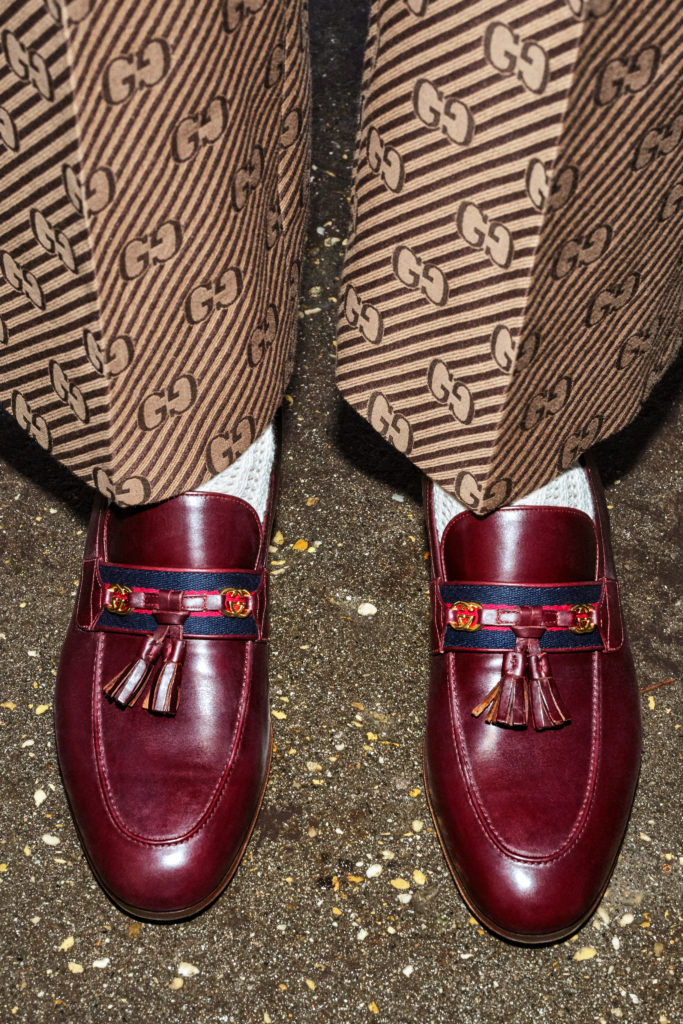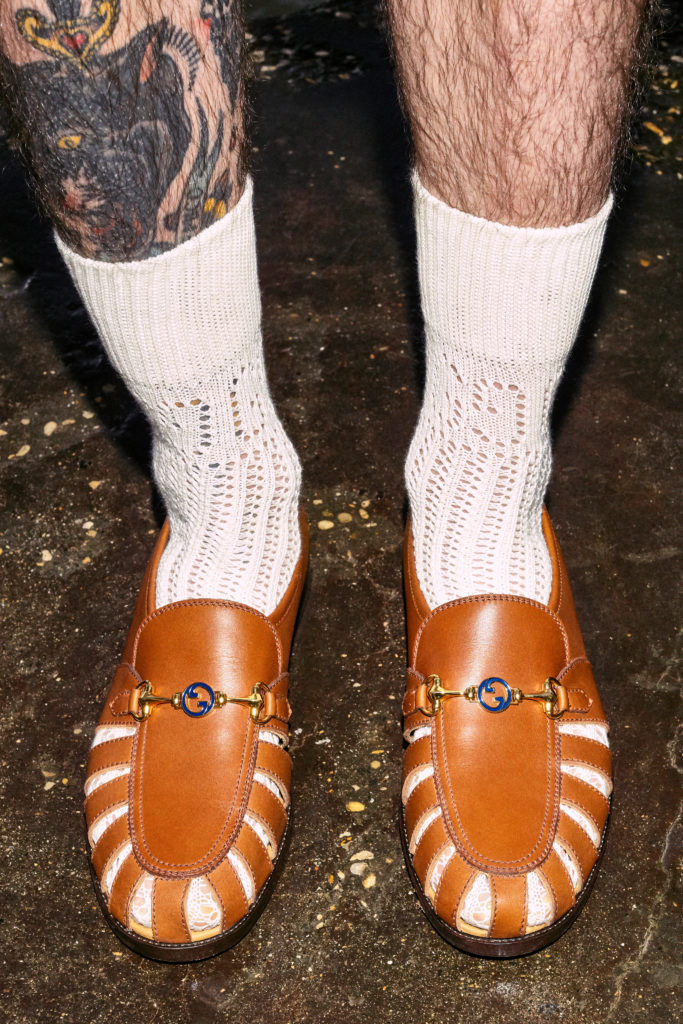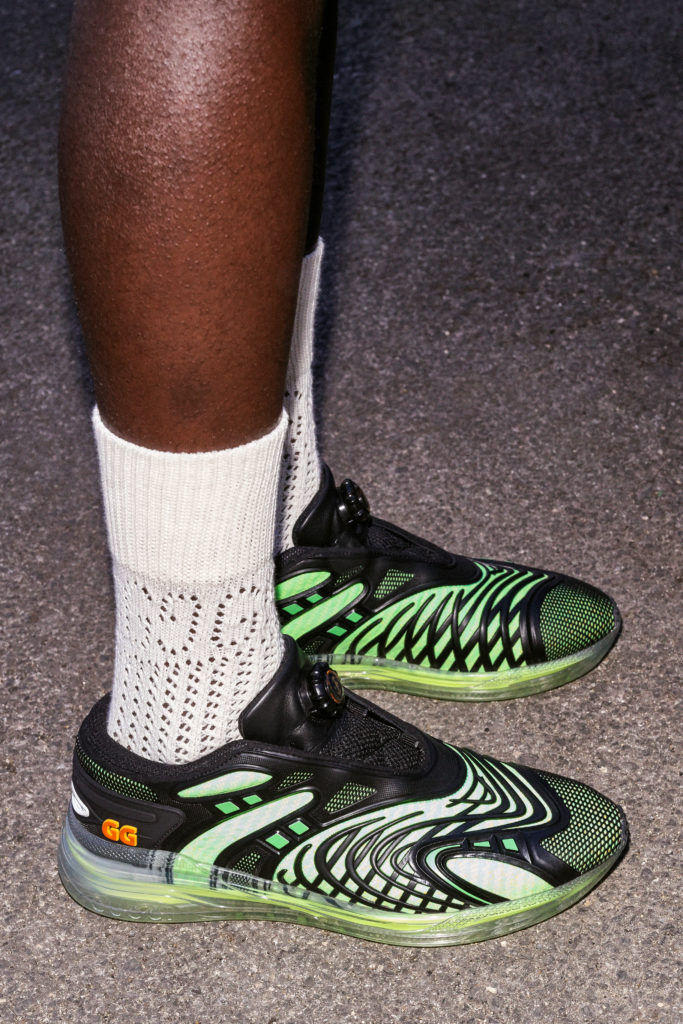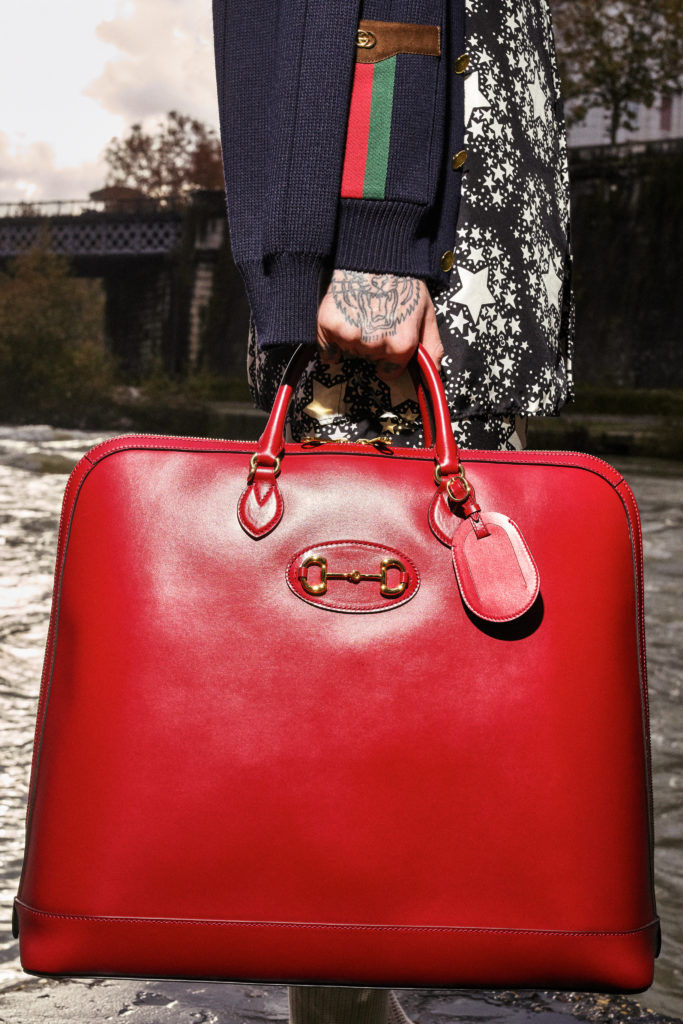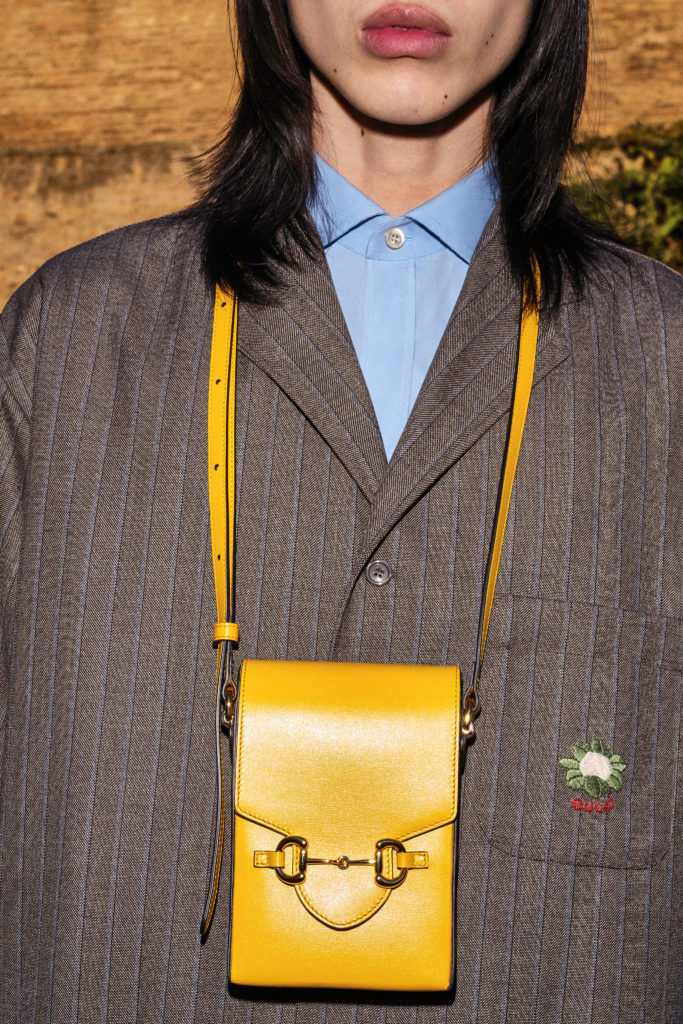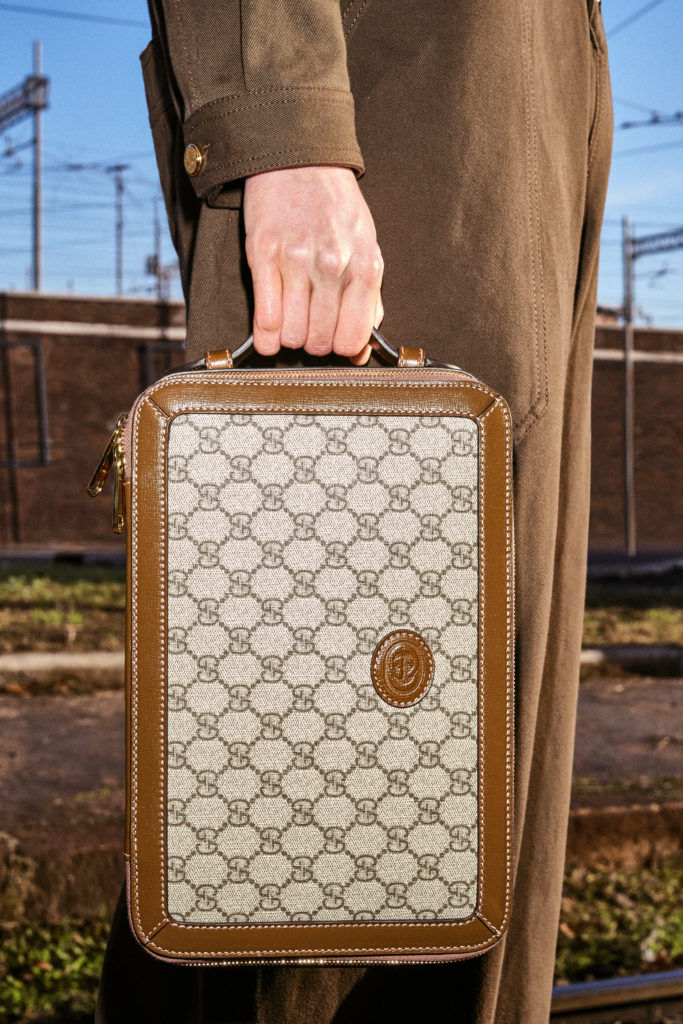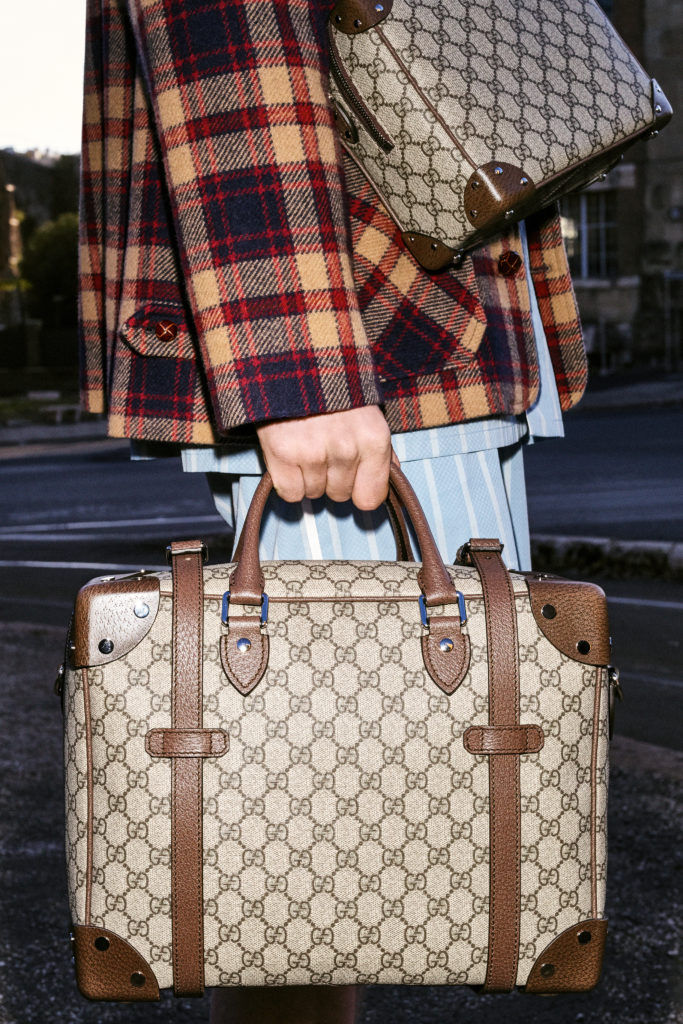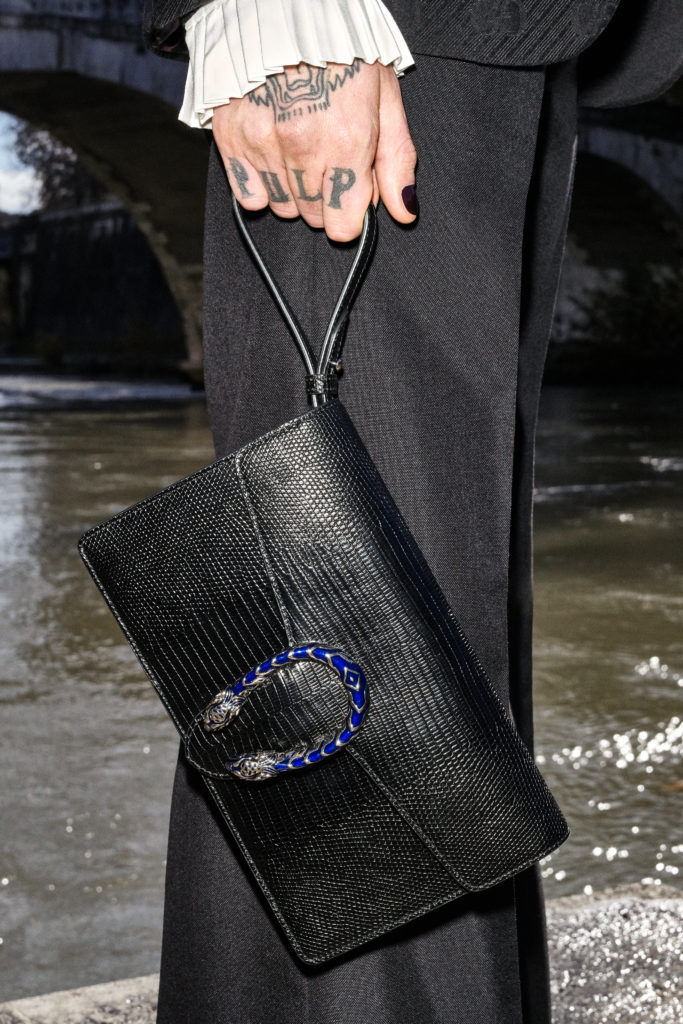 On the other hand, the Gucci 'Quelle Qu'en Soit La Saison' – roughly translated as 'Gucci whatever season', is patchwork-stitched on the left of the sleeve, pant-leg or pocket; further indication to the wearer to express and dress as they please.
The accessories in the Gucci pre-fall 2020 collection are a variety of bold-squared wide-rimmed glasses; miniature bags with Horsebit motif; boxed cross-body bags of differing shapes, sizes and designs; and hats stitched with the 'Gucci Orgasmique' patchwork, or knitted beanies with the 'Maison De L'amour Gucci Sine Amore Nihil' patchwork, which means 'Nothing Without Love'.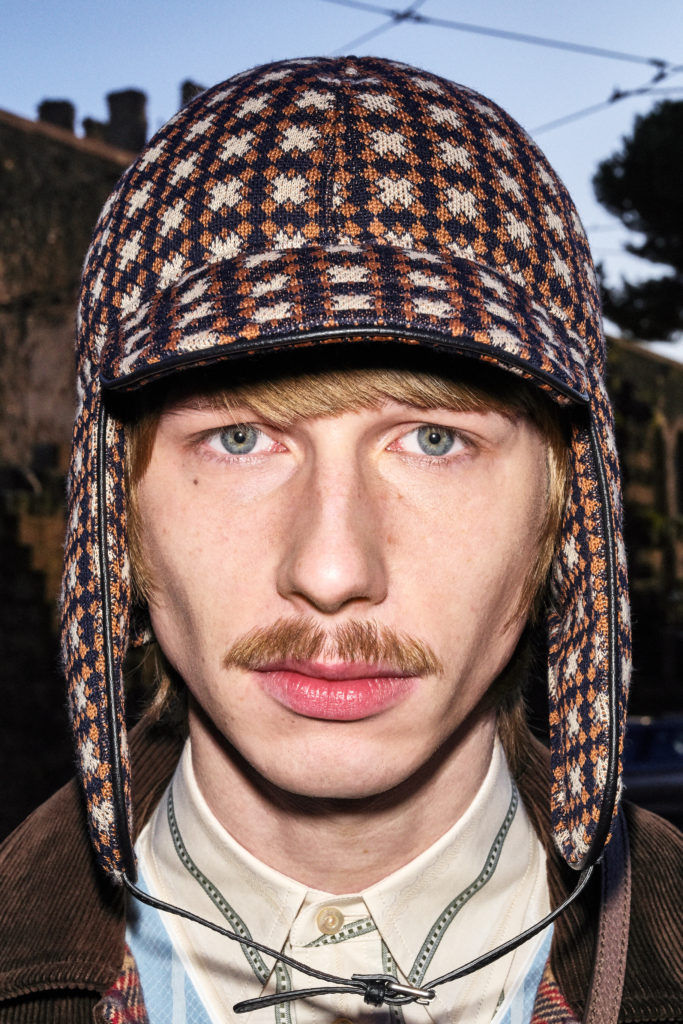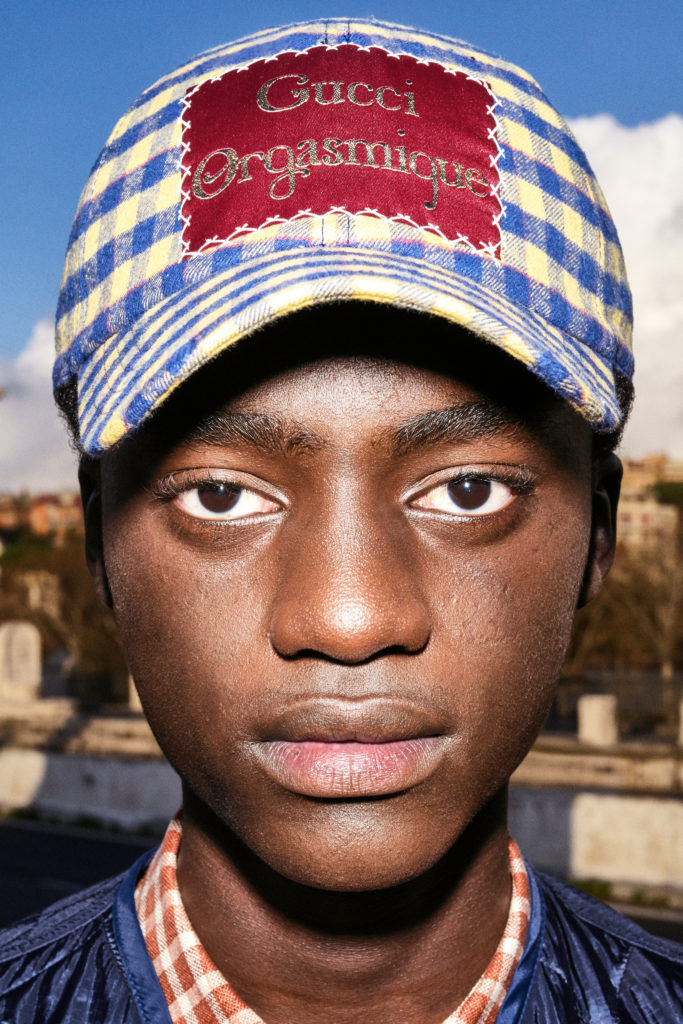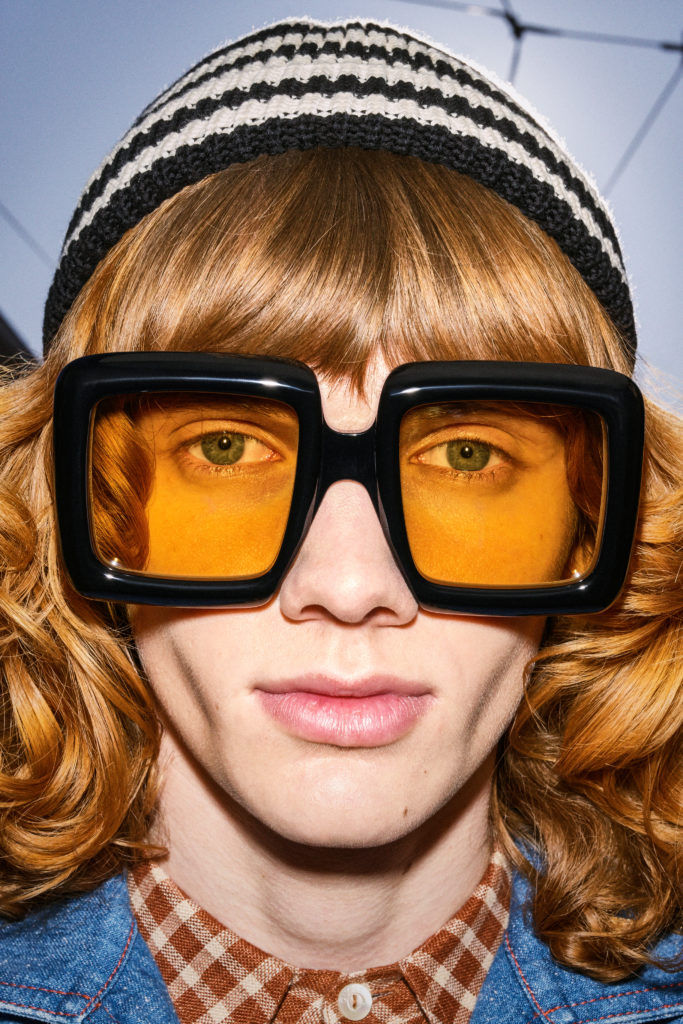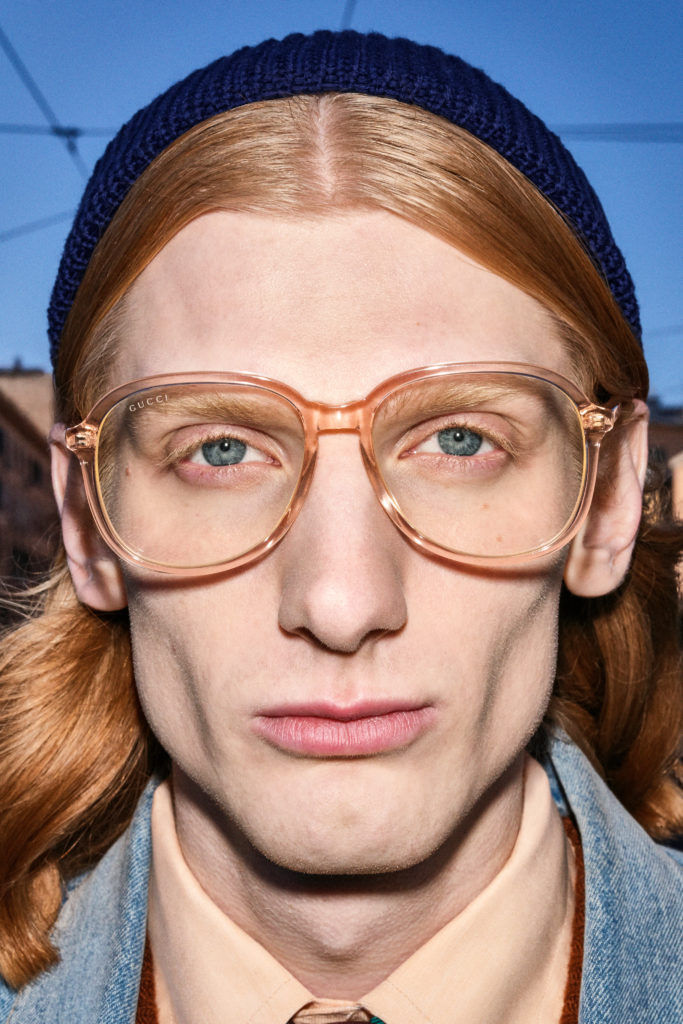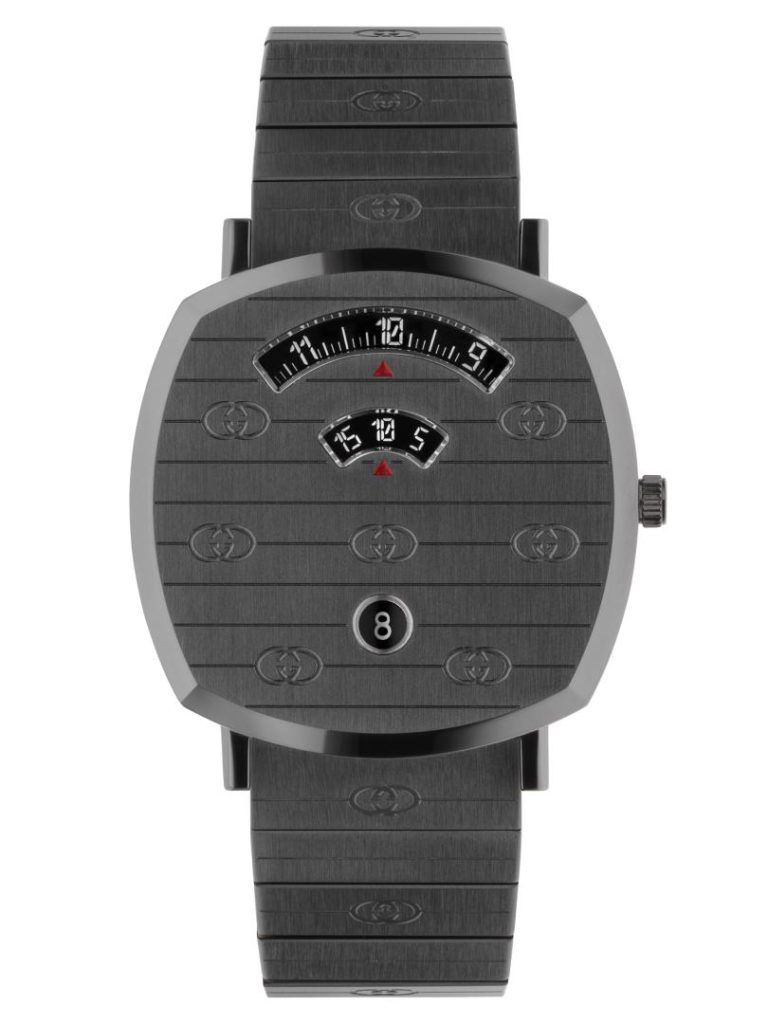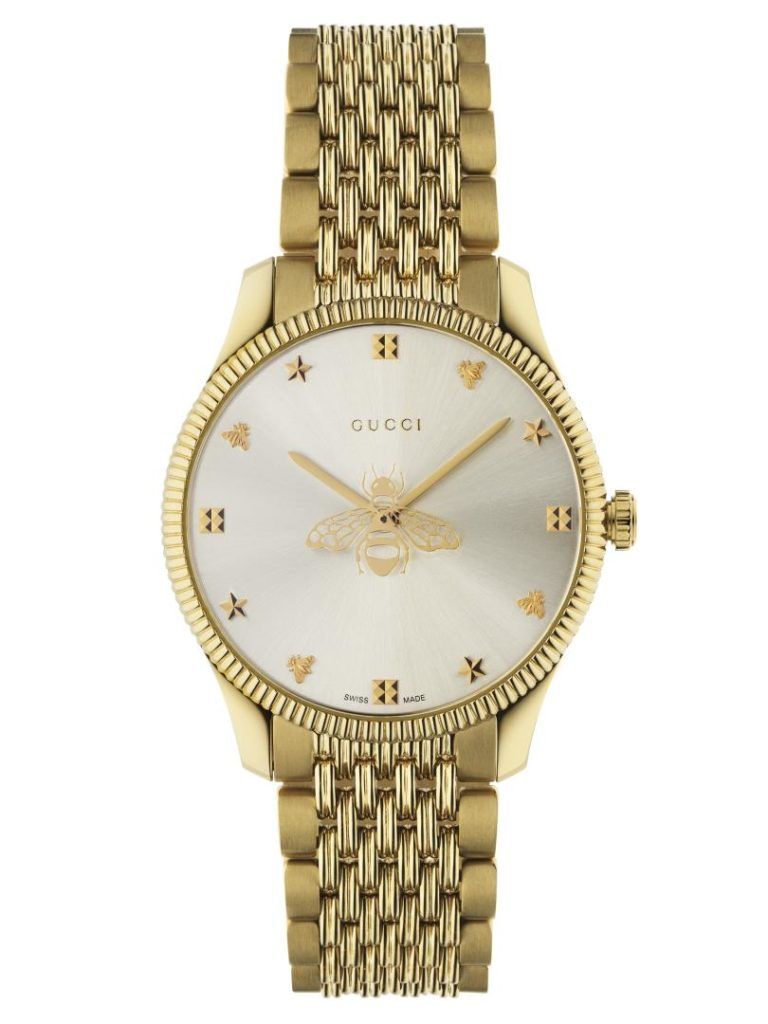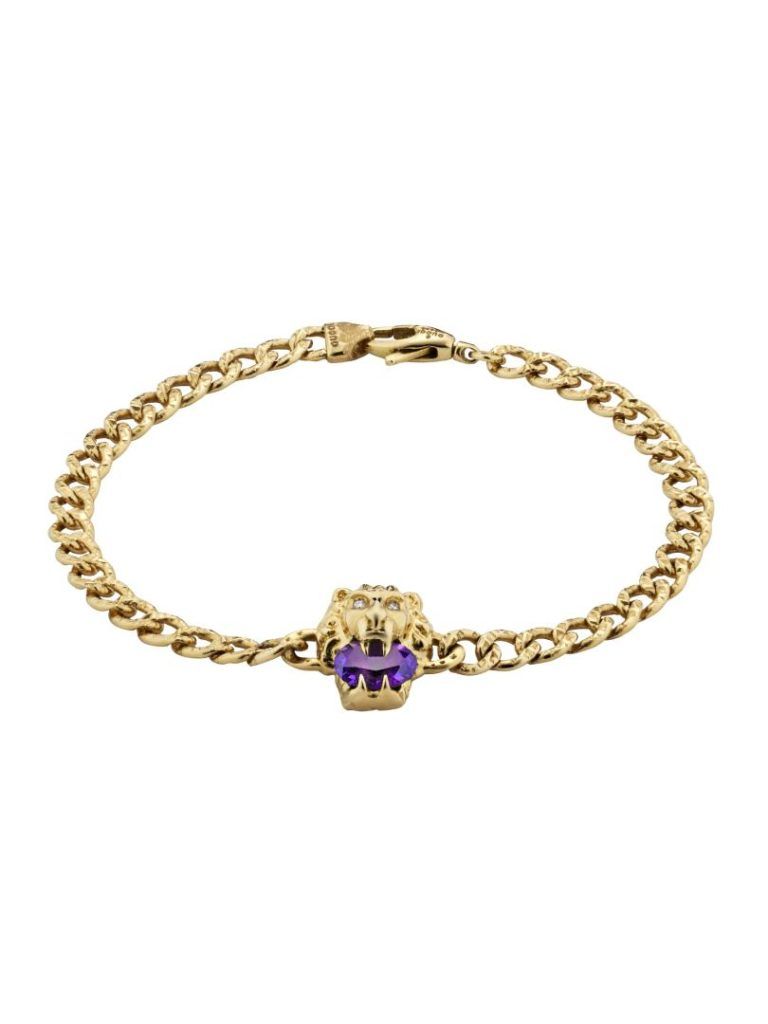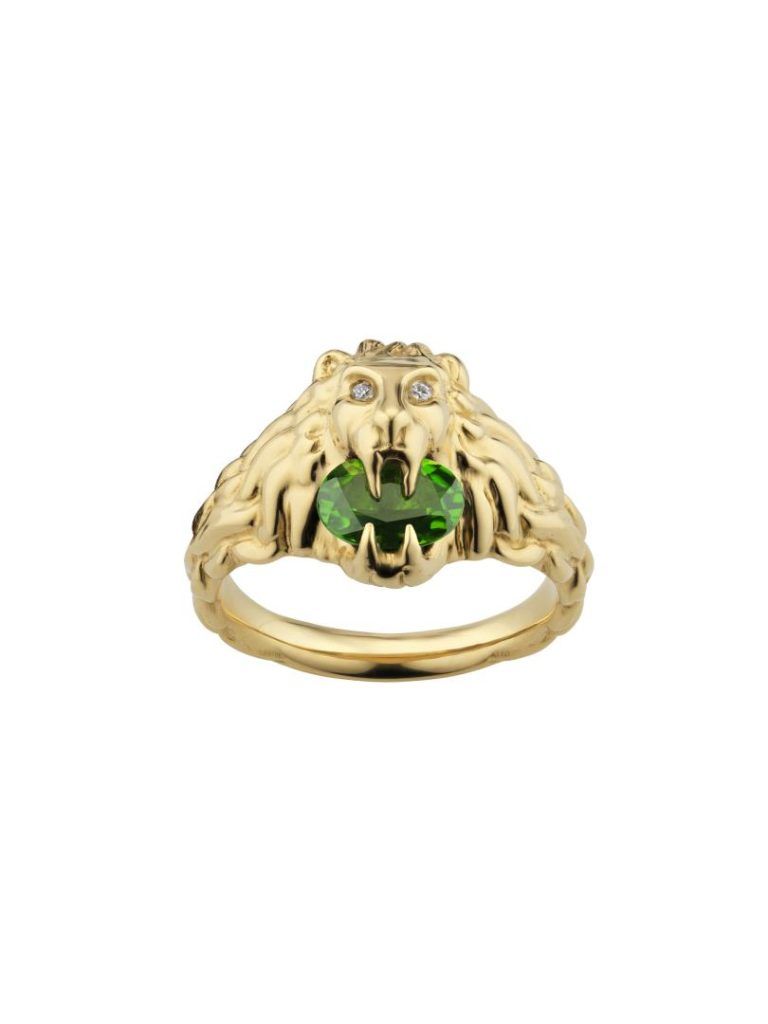 While loafers with cutouts along the sides, casual flats and yellow mesh sneakers pay trbute to the '90s, the jewellery selections consist of latest additions, such as the Lion Head fine jewellery collection, with lion head motifs adorned with gemstones.
All jewellery pieces are crafted in 18k yellow or white gold, complementing the Grip watches and the new G-Timeless slim watches with the Gucci bee motif in the centre.