A good old pair of blue jeans is a staple essential in any man's closet. In all likelihood, this item has been worn by men more than any other and is possibly the most popular piece of clothing in the world. It can be styled in multiple ways, be it a casual look with a plain white tee and blue jeans or a denim-on-denim ensemble. Simply put, be it baggy jeans or slim-fitting ones, cargo or ripped ones, no man can do without a few pairs of jeans.
View this post on Instagram
Choosing the correct type of jeans for men
When selecting jeans for men, two key factors should be taken into account. First is the overall fit of the jeans which should be comfortable and flattering, without being too tight or too loose. To find the right size, consider the measurements of the waist, inseam and leg opening. Secondly, your style preferences should also be considered. As jeans come in a variety of designs and colours, it's also important to opt for a pair that complements your style.
So given their utility and popularity, we thought of curating a guide on the different types of jeans all men should own. From bootcut and distressed jeans to classic denims, our list has it all.
8 types of jeans that men should know about
Straight-Leg Jeans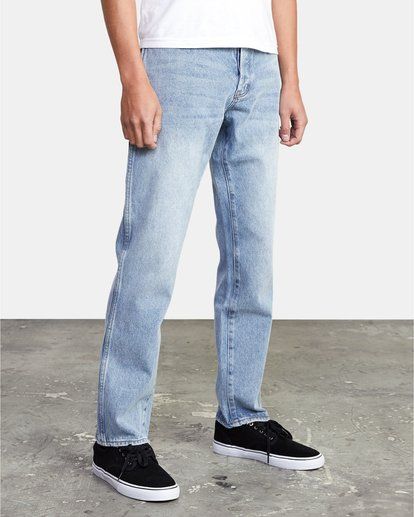 Straight-leg jeans are a classic style that features a straight cut from the hips down to the ankles, with little to no tapering. Versatile and timeless, these jeans can be dressed up or down depending on the occasion. They are typically made from denim but are also available in other fabrics like twill or corduroy. They come in various washes and colours, ranging from classic blue denim to black, grey and even bold colours like red or green. When it comes to footwear, straight-leg jeans have a significant advantage as they pair well with a variety of shoes, including sneakers, boots and dress shoes. Furthermore, they are an excellent option for men with larger thighs or calves who may find other types of jeans, such as skinny or tapered jeans, too tight.
Slim-Fit Jeans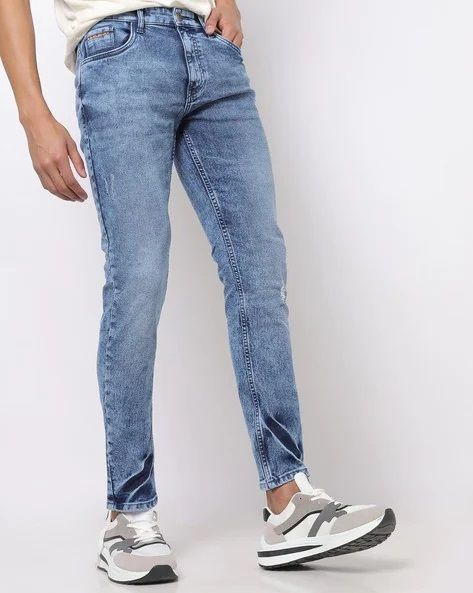 Another popular style of jeans for men, slim-fit jeans are designed to be tapered through the leg and are snugger around the thighs and calves compared to straight-leg jeans. These jeans offer a more modern and stylish appearance than their loose-fitting counterparts. Similar to straight jeans, slim-fit jeans come in a variety of washes and colours, ranging from light blue to dark black, and can be made from different materials like denim, cotton or stretchy fabrics. Additionally, they can also have distressed or ripped details, and come in different lengths, allowing for a customised fit. The versatility of slim-fit jeans makes them a go-to choice for all sorts of occasions, from casual to semi-formal events. So why not try experimenting with a pair of slim-fit jeans to give your wardrobe a modern and stylish update?
Skinny Jeans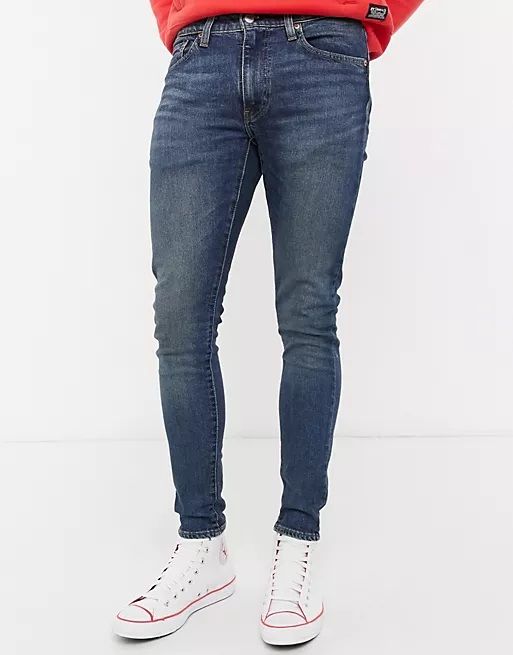 Skinny jeans are even tighter and more form-fitting than slim-fit jeans. These jeans are designed to hug your legs and typically have a tapered ankle, creating a sleek and streamlined look. Although skinny jeans are popular among younger generations and fashion enthusiasts, some men tend to shy away from them. But with the right styling, skinny jeans can be a great fit for any occasion. For a casual look, skinny jeans can be paired with a fitted shirt and boots or sneakers. For a dressier, preppy look, they can also be worn with a blazer or dress shoes. Don't be afraid to try out skinny jeans – they might just become your favourite new pair.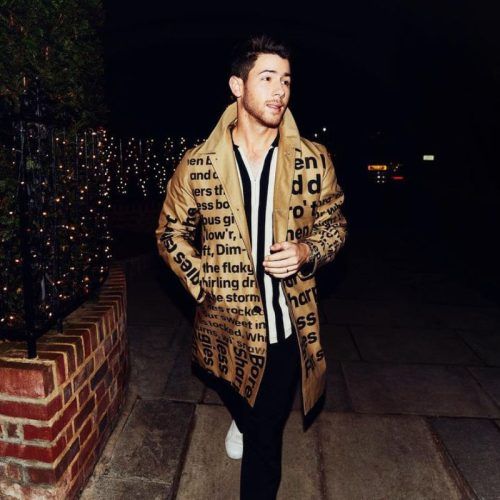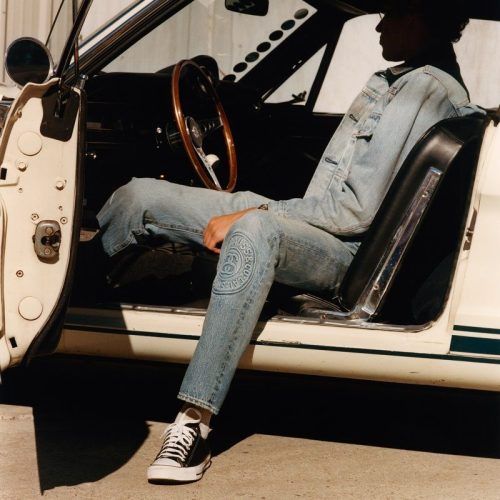 Bootcut Jeans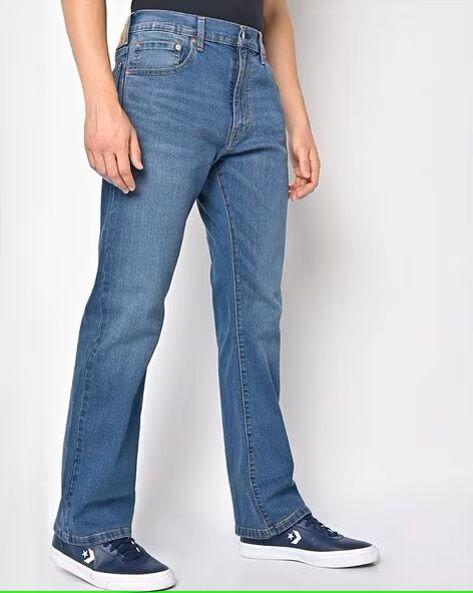 As '70s fashion makes a comeback, bootcut jeans are regaining popularity. If you're not familiar with this iconic style of jeans, bootcut jeans are designed with a slight flare at the bottom of the leg, allowing them to fit over boots or shoes with a wider sole. These jeans usually have a straight fit through the thigh and knee before gradually widening out towards the ankle. Originally intended for cowboys, bootcut jeans have become a popular and stylish choice of bottom wear for men who want to experiment with a relaxed look. They can be paired with boots or sneakers and a simple shirt or sweater for a laid-back, comfortable ensemble.
Relaxed-Fit Jeans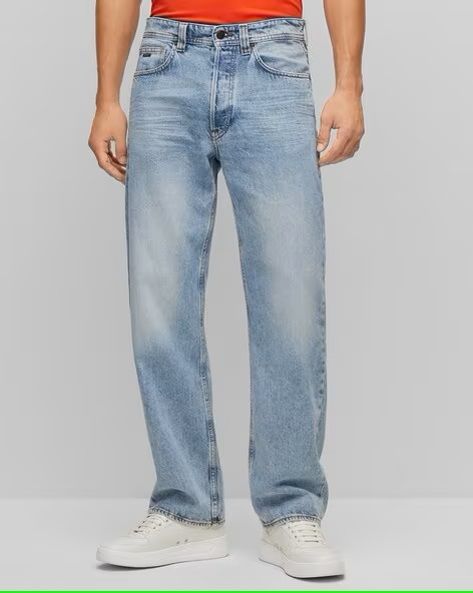 For men who prioritise comfort and ease, investing in a pair of relaxed-fit jeans is a great option. These baggy jeans have a looser fit around the thigh and calf area, creating a more comfortable and relaxed feel. The best part? They are designed to sit at (or slightly below) the waist and typically have a wider leg opening compared to slim or skinny jeans. With relaxed-fit jeans, you don't have to compromise your comfort over style. They are versatile and can be paired with most things in your wardrobe. For example, you can pair them with a simple t-shirt (or sweater in winter) and sneakers for a casual and comfortable look.
Tapered Jeans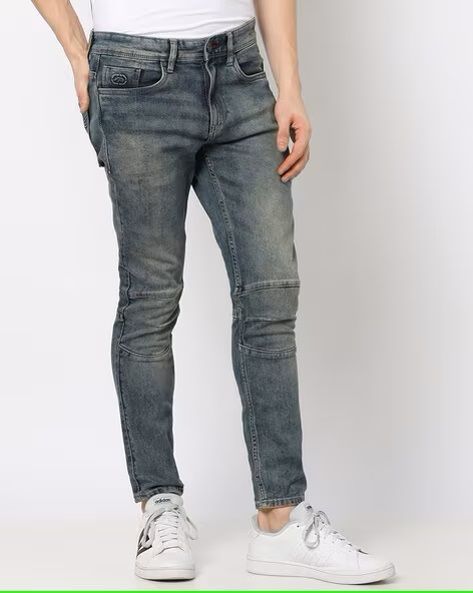 Tapered jeans are the perfect choice for men who want a slim and fitted appearance from the waist to the knee, gradually tapering inwards towards the ankle. They are narrower at the ankle compared to the knee and are also known as carrot-fit or peg-leg jeans. These jeans are a popular option for men who want the slimmer and more modern look of straight or bootcut jeans without the extreme tightness of skinny jeans. Not to mention, these jeans help create a more streamlined silhouette, making them an excellent option for men who want to accentuate their legs. They can be paired with a casual shirt or sweater and sneakers for a laid-back and comfortable look.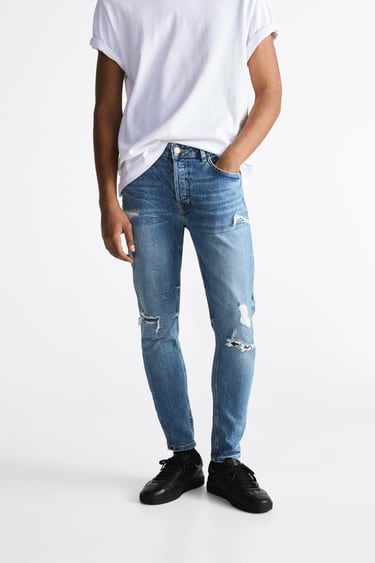 With the re-emergence of Y2K fashion, the new iterations of distressed jeans have intentional rips, tears, and other signs of wear and tear for a worn-in and vintage look. From slight distressing around the pockets or knees to heavy shredding throughout the entire garment, these ripped jeans come in multiple styles and are perfect for men who love to experiment with eye-catching ensembles. They add a rugged and casual edge to any outfit and are a great way to stand out from the crowd.
Acid-Wash Jeans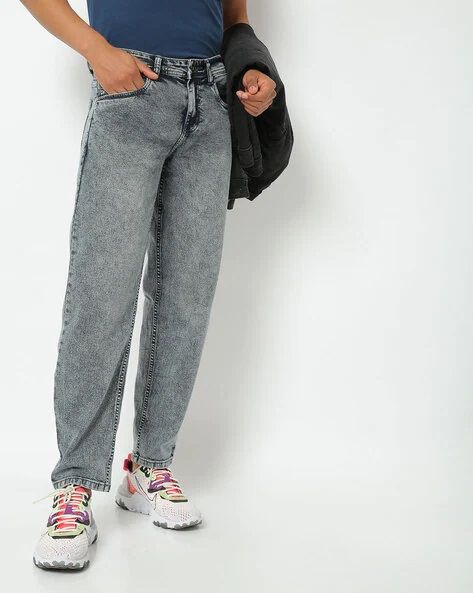 Another Y2K classic, acid wash jeans are treated with chlorine or other chemicals to create a unique and distinctive look. They typically have a faded appearance, with light and dark areas that give them a worn look. The process of acid-washing jeans involves soaking them in a solution of chlorine or other chemicals, which eats away at the indigo dye and lightens the fabric. From skinny to bootcut, acid wash jeans come in various styles and are often paired with a simple shirt or sweater and sneakers for a casual and retro look.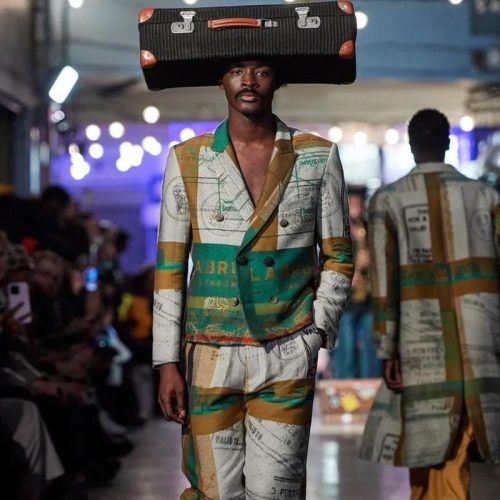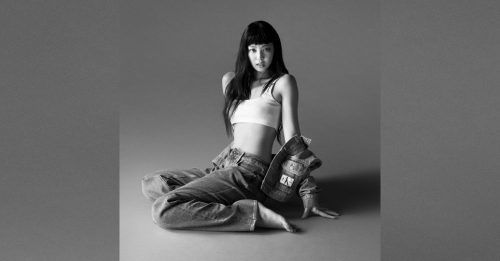 (Hero and feature image credit: Courtesy Pexels/Neosiam and MNZ)
Frequently Asked Questions (FAQs)
Question: What are the different types of finishes in jeans fabric?
Answer: There are two types of finishes in the fabric of jeans, mechanical finishing and chemical finishing.
Question: How many types of jeans are there?
Answer: There are multiple types of jeans that you could opt for. Some of the most popular styles include bootcut, baggy, flared, acid-wash and distressed jeans.
Question: What are the trending styles of jeans for men?
Answer: Tapered-fit jeans, relaxed-fit jeans and acid-washed jeans are currently trending in menswear.
Question: Which type of jeans are best for men?
Answer: Straight-fit jeans, relaxed-fit jeans, bootcut jeans and acid-wash jeans are quite popular among fashion-forward men.
written by.
Sanika Achrekar
Digital Writer, Augustman
Sanika lives for fashion and skincare. She enjoys writing about style, beauty, and lifestyle. She worked as a fashion writer for Man's World India magazine. When not writing about designers and trends, she likes to shop, travel, try new Sushi restaurants, practise pilates and rewatch her comfort shows.