Check out the BOSS X Kenny Hills Baker, the third edition of #BOSSTOGETHERMY.
HUGO BOSS continues with its #BOSSTOGETHERMY Campaign bringing joy and positivity to this Holiday
#BOSSTOGETHERMY is a series of gastronomical collaborations with different local food & beverage (F&B) partners in support of the local businesses and the community during this period.
Each partnership will feature a BOSS Exclusive menu that will be available for order through the F&B partner's platform for a limited period of time. 10% of the proceeds from this menu will be donated to The Lost Food Project, co-funded between BOSS and the F&B partner.
With the Christmas season upon us, BOSS teams up with Kenny Hills Bakers (KHB), a popular neighbourhood bakery and community favourite known for more than just their hand-rolled pastries, organic breads, and artisanal coffee, to launch a holiday edition menu in conjunction with the exclusive BOSS holiday capsule collection launch with New York-based artist and illustrator, Justin Teodoro. This specially curated menu comprises of a five-course meal which includes three appetisers – Chicken Liver Parfait, Truffle Butter, and Organic Sourdough, Classic Lobster Bisque and Salad of Baby Spinach, Butternut Squash, Crispy Yam with Cranberry Dressing, one main – the iconic Christmas Turkey with Roasted Vegetables, served with a Roasted Turkey Juice and last but not least, the dessert, Strawberries, Whipped Mascarpone, and Meringue, on a Hazelnut Sable.
This exclusive dinner menu, available for dine-in only at Kenny Hills Bakers, Bukit Tunku from 11 till 25 Dec is priced at RM188++ per head. As a celebration of this initiative, customers will also receive an exclusive BOSS x Justin Teodoro cookie cutter, BOSS oven gloves, an exclusively designed BOSS x Kenny Hills Bakers tote bag and a RM100 BOSS Voucher with every order of the menu, limited to the first 50 customers.
Additionally, during this period, imagination takes flight as there will be a mini Christmas cart at KHB Bukit Tunku presenting a playful and colourful vision of the holidays where cookies made especially with KHB's Christmas cookie recipe are available for purchase.
Here are the images of the delicious BOSS X Kenny Hills Baker #BOSSTOGETHERMY dishes: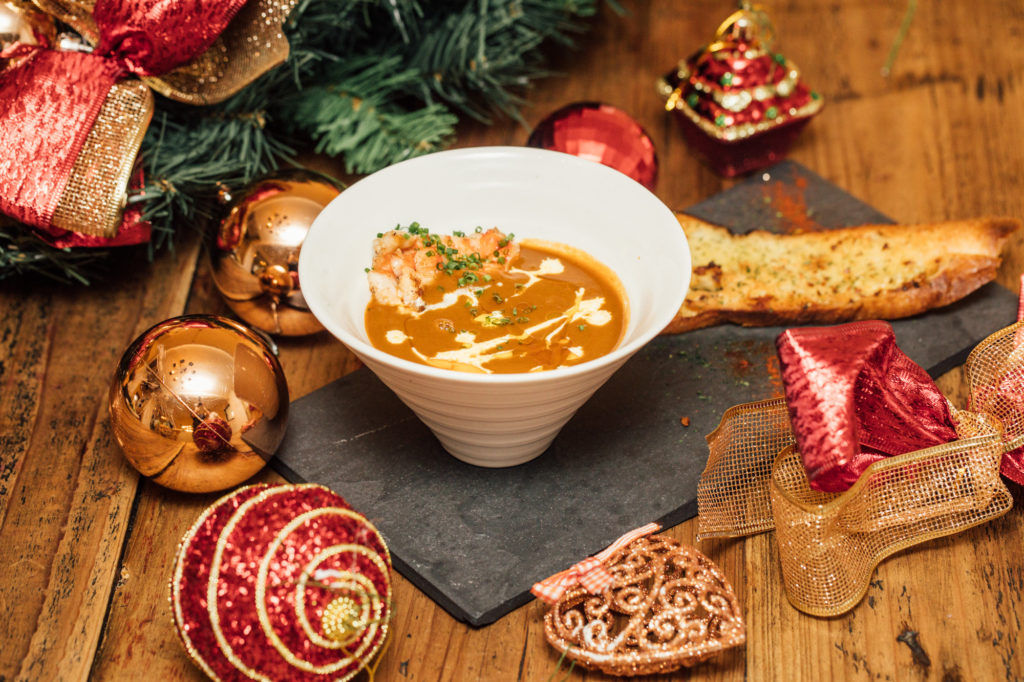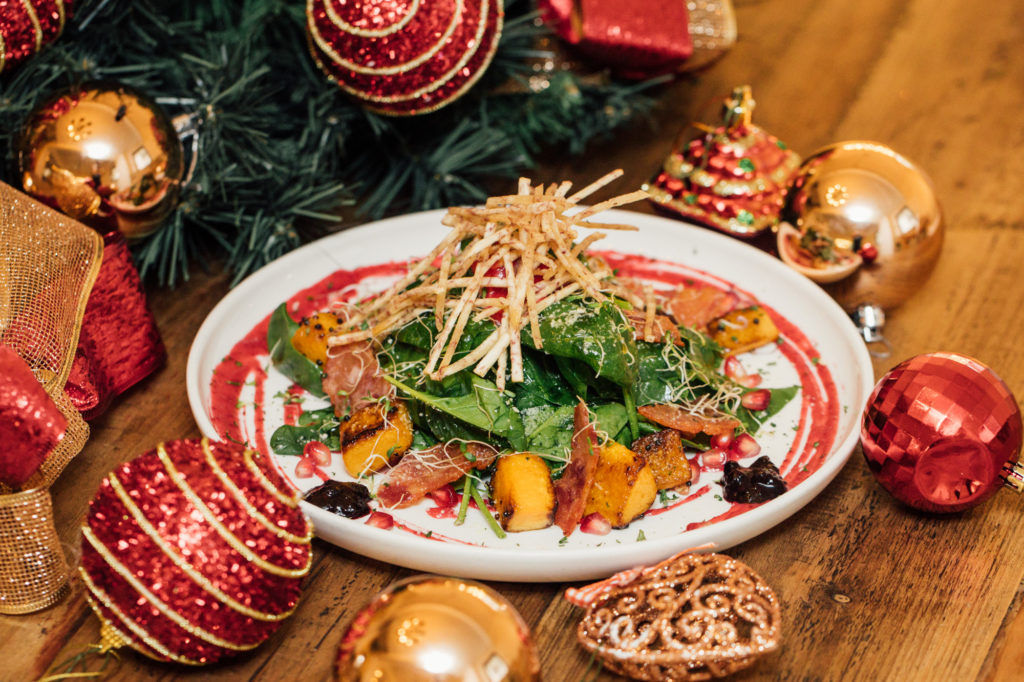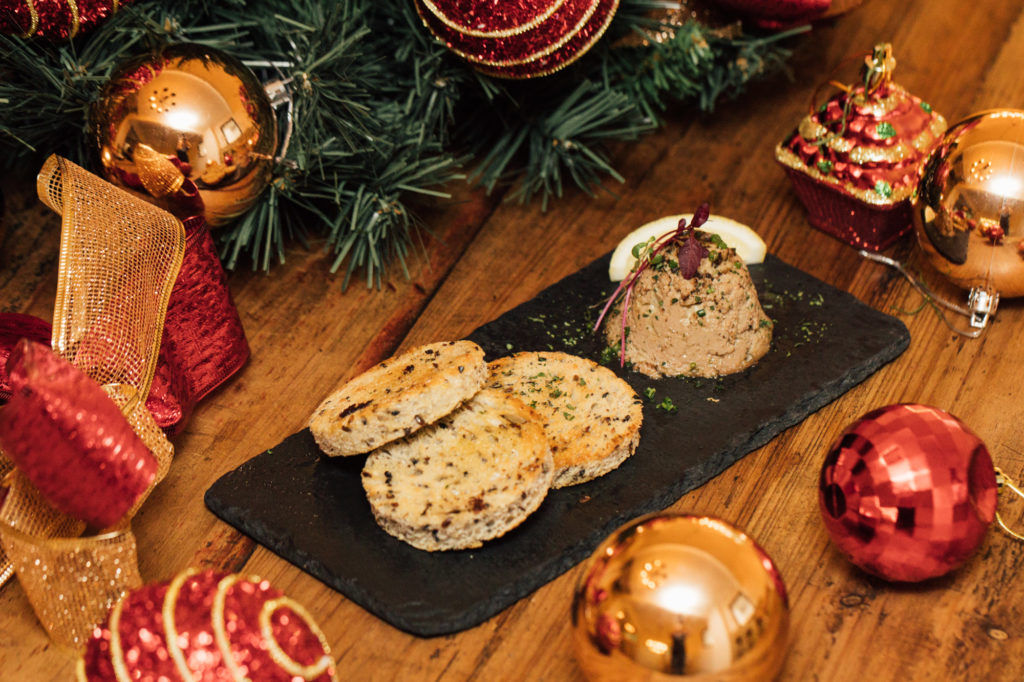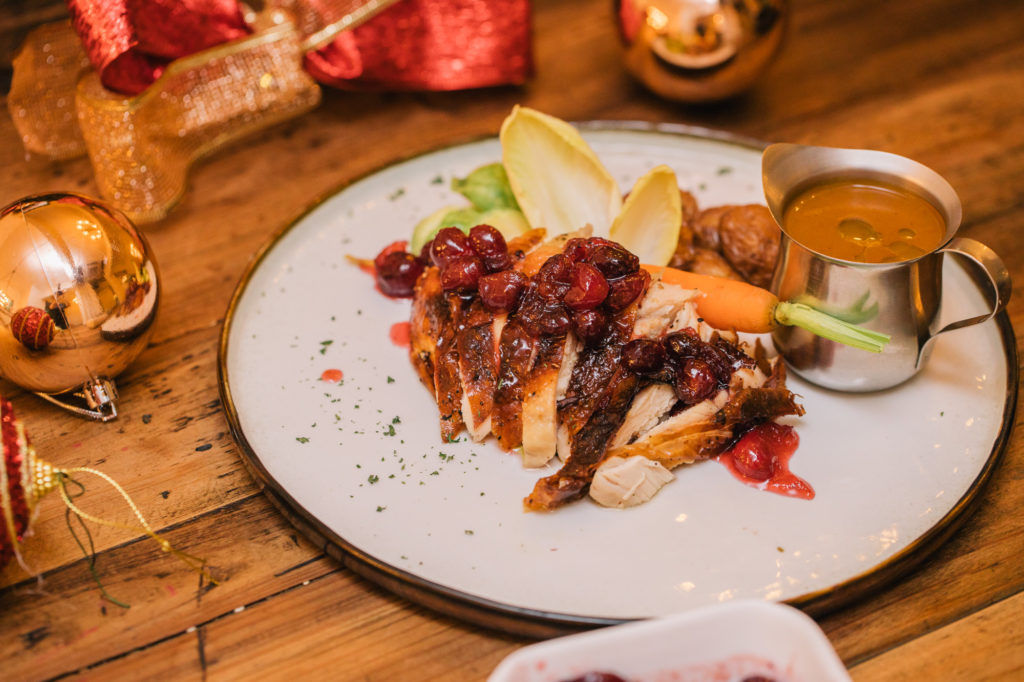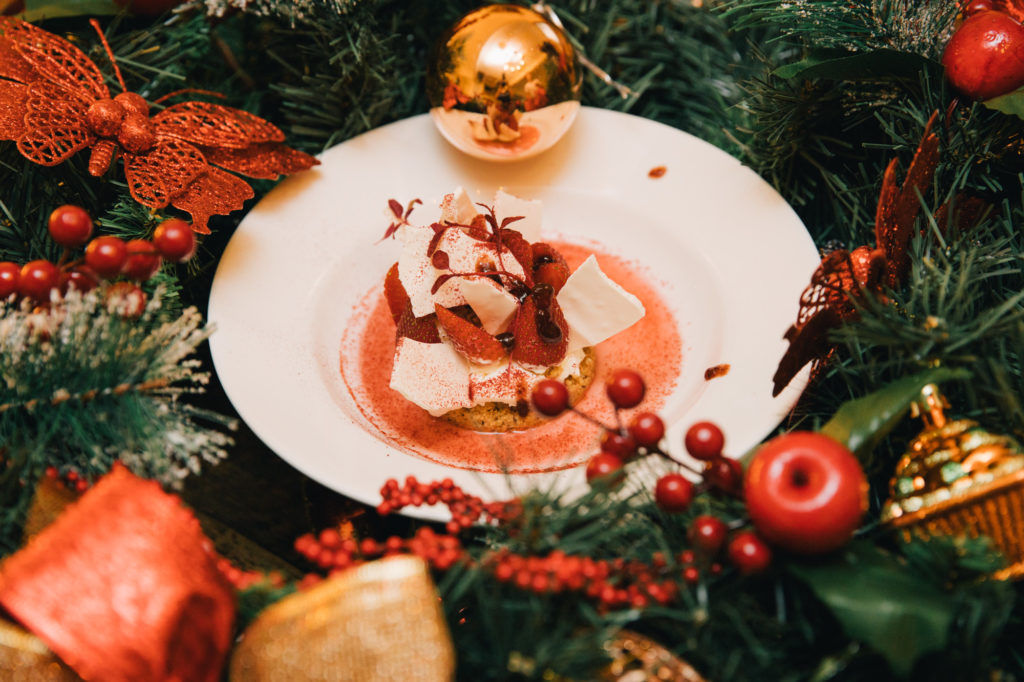 "With so much happening in the world, this year most especially, you never know how small actions can impact the next person. We hope with our #BOSSTOGETHERMY community initiative, we have helped shed some light on the local communities and with that, our mission is to continue to bring joy and positivity through our collaboration with Kenny Hills Bakers." says Steven Lam, Managing Director of HUGO BOSS South East Asia Pte Ltd.
"We're very excited to be collaborating with BOSS over this Christmas period, a season traditionally celebrated around generosity and giving back, especially in the midst of a pandemic – this represents a great time for us to be able to do something for our local community. The Lost Food Project is an organization we've worked with before, and they're incredible. We're so happy to be able to partner together with the BOSS team this time round, to do something meaningful for them." says Kai Au, co-owner of Kenny Hills Bakers.