The phrase "It's a jungle out there" can best be used to describe KL's fast-paced and rapidly evolving food scene. If you're planning a gastronomic adventure at a new foodie hotspot in town, it's time you arrange a trip to Bo All Day Dining at The LINC KL. The first thing that'll catch your attention after stepping into the restaurant is the colourful mural with tropical animals (we spotted our friendly orangutan, as well as a flock of vibrant birds). Once you've torn your gaze away, be sure to check out the venue's colonial-inspired interiors, which lend a distinct old world charm to the place. The menu at Bo All Day Dining was created with one objective in mind: to encourage visitors to bond over the simple joy of sharing a meal together. Indeed, a quick study of Bo's offerings revealed a diverse list of dishes, ranging from your standard western fare like pizzas to good ol' local favourites like the nasi goreng kampung. We started our meal with the seafood paella, a visually stunning dish that elicited several oohs! when it appeared, and later proved itself to be a mouthwatering work of art. Nestled against a bed of black rice were an array of prawns and clams – you could be forgiven for assuming that the day's catch had been washed up and delicately arranged by a playful wave. The paella was soft and creamy; the dish yielded effortlessly with each spoonful and every bite unveiled a subtle crunch from the short-grain rice kernels – the defining trait of an authentic paella. Next up was Bo's signature rotisserie roast. For our party of five, we'd opted for an entire roast chicken; the serving sizes were generous and ideal for groups (we ended up with some leftovers, despite being self-proclaimed big eaters). A quick background on the time-consuming process involved in prepping the bird: the carcass is brined and air dried for 24 hours before going for a slow roast in the rotisserie. The results? An immaculate roast that's juicy and tender on its own. The roast's clean flavours were complemented by a selection of dips: chicken jus, garlic aioli, basil mint pesto and truffle chicken jus. If you're worried that eating this much meat at one sitting might turn you into a carnivore, rest assured that the roast is accompanied by two deli side salads, so you can get your fill of greens.
The star of our meal at Bo All Day Dining, however, was the red snapper fish head curry. The words that immediately came to mind after sampling just the sauce alone were: flavourful, spices and exotic. The curry's flavour notes blossomed on the tongue in waves, unveiling an array of subtleties with each mouthful. The flesh of the red snapper was tender and it cleaned off the bone easily too, making it a true joy to eat.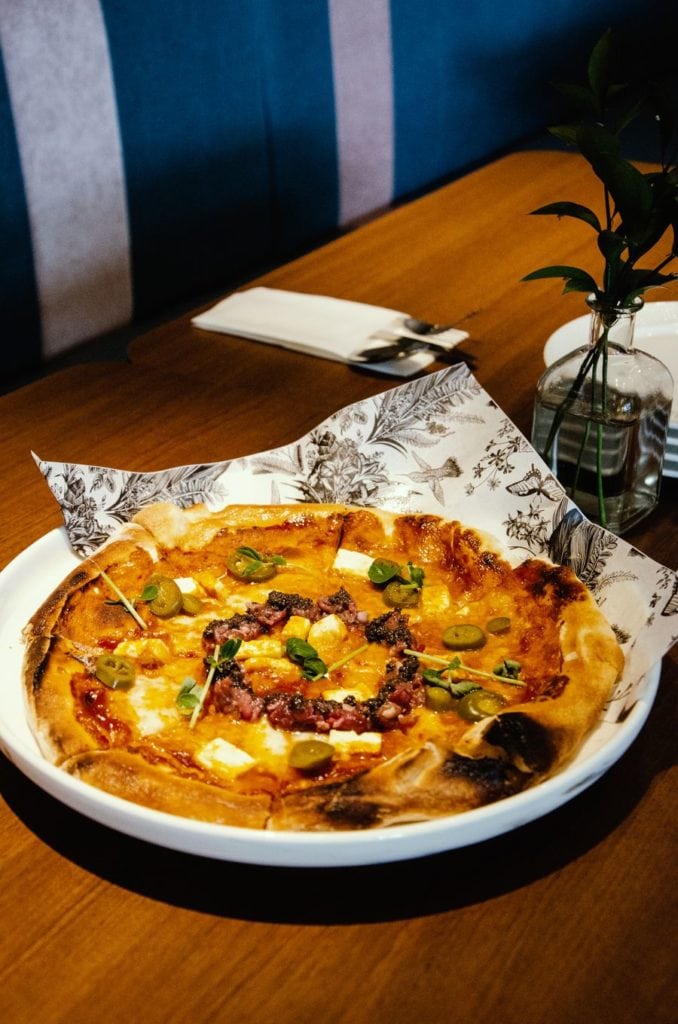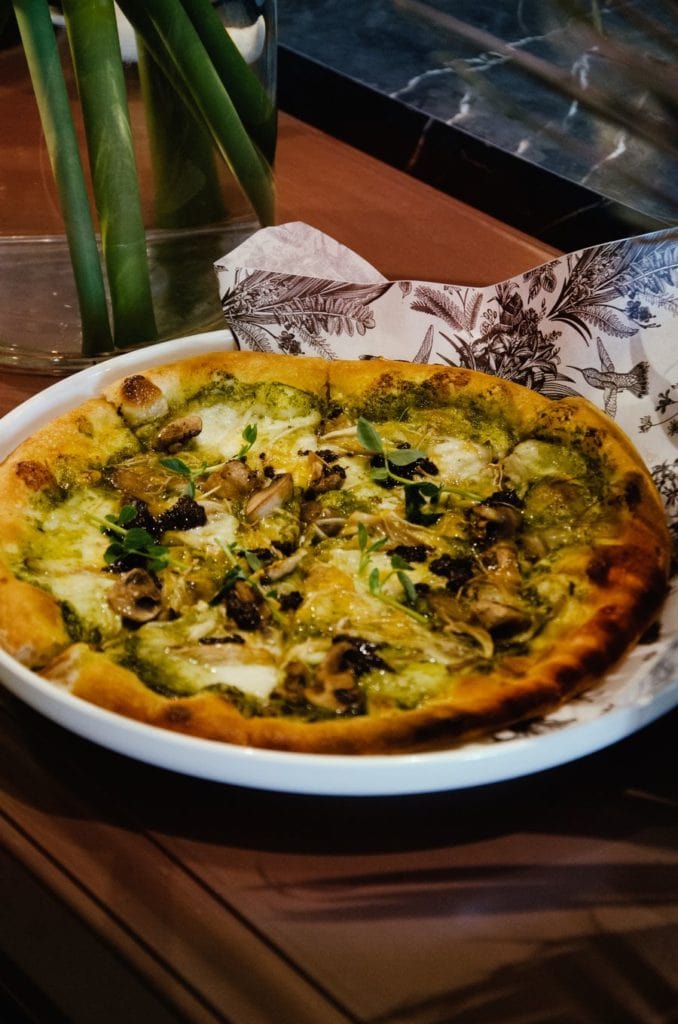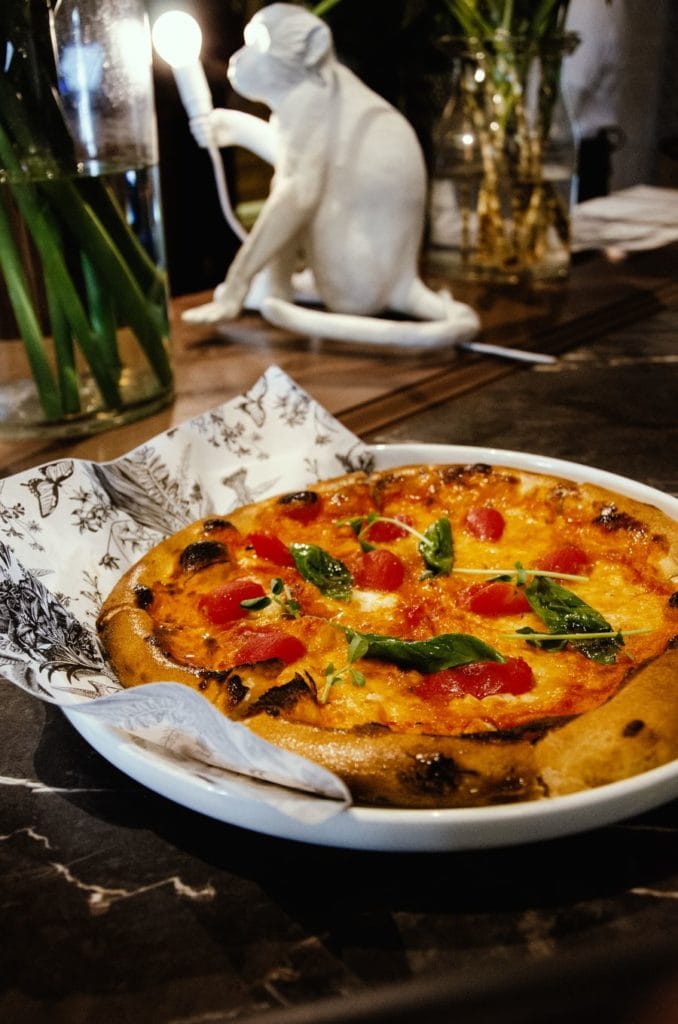 We also got to sample three pizzas: Yes Sir, Black Truffle and Margharita. Out of the three, Yes Sir was the most memorable; its toppings included a hearty serving of beef tartare, truffle paste and even jalapenos. Meanwhile, the Black Truffle pizza had generous servings of button mushrooms and enoki over a white sauce base. For our dining experience, we got to quench our thirst with drinks from Bo's extensive drinks list, which included cocktails such as Gardener's G&T, Kaya Tropicolada and Botanical Bouquet. If you're in the mood for something exotic, be sure to try Memories of Birds; it's the restaurant's very own twist of the Malaysian Jungle Bird cocktail, and the perfect complement to your meal.
To find out more about Bo All Day Dining, please click here.