This month we feature individuals as part of our #KitaJagaKita initiative.
To paraphrase an old adage, when the going gets tough, the tough gets cooking. And with the pandemic hitting, a number of individuals began pivoting into the F&B industry to survive – these are but some of them.
2020 was an unusual year to say the least. Due to coronavirus taking a toll on Malaysia's economy, many Malaysians were left without a job or were told to pack up their things and leave. With nowhere else to turn, their survival instincts took over, and many began doing what they can to survive.
Under our #KitaJagaKita initiative, August Man Malaysia proudly highlights these following stories of Malaysians who have fought their way through this storm in hopes that their experiences would encourage and inspire more Malaysians to stay strong and fight on.
mr bose biryani With his family's travel and tours business massively impacted by the pandemic, and the limitations on live events, standup comedian Hindra Bose had to pivot quick to protect and ensure his and his family's livelihoods.
Drawing from his father's culinary journey which started back in 1986, Hindra decided it was time to cash in on what the family has been known for — their tasty biryani.
Talk us through your day.
Although my business hours are mainly from 12 noon to 3 in the afternoon, I start the food preparation at 5 in the morning. It's an entire family affair – my parents, sibling and I do the cooking, plus my sister also makes the drinks. In fact, everyone pumped in what money we had left to get the business going.
Once everything is ready and loaded onto the food truck, I begin driving over to Seksyen 14, PJ on the weekdays and Brickfields on the weekend. And I stay until I've sold out, which usually happens around 3 in the afternoon, after the lunch time crowd. Then I start driving back, and the cleaning process begins, to prepare for the next day.
Tell us about the biryani.
My family specialises in what's known as Ambur-style biryani, which we prepare using ingredients from halal vendors.
There are a few biryani options to choose from as well, depending on your spice tolerance, plus meat preference for chicken, mutton and even sardine.
We also try our best to reduce our impact on the environment by cutting down on the use of plastic. Thus, you'll see that we serve our biryani in foil packaging.
What was a challenge starting out?
The biggest challenge is definitely estimating the amount of food to make. On our first day, we only managed to sell half of what we prepared, and ended up having to give away the rest to the needy.
However, we've now grown in popularity and demand has increased too, which is definitely a good problem to have.
What about your standup comedy?
That is still my main passion, and I do comedy gigs when possible. My last major event though was in September 2020, at KLCC, alongside Harith Iskander, Douglas Lim and a few others. I definitely can't wait for this pandemic to get better so that I can perform on stage again.
Hakkaseng Vincent Paul Yong is a professional photographer with an exceptional talent for visual arts, often sought after by fashion labels with work often featured in publications. With his passion for photography, he founded his own studio called Studio Verve. However, with a handful of projects and campaigns being cancelled due to the Movement Control Order (MCO), Yong had to search for ways to survive throughout the year—and that is Hakkaseng.
How did the news of your photography career being put on hold hit you?
At first we took the Movement Control Order as an opportunity for us to slow things down and spend some time with each other. But when we noticed how serious this pandemic was, reality hit us pretty hard. Many of our clients began to announce budget cuts, projects and campaigns were being cancelled indefinitely, some even announced permanent closures. Realising the need to re-strategise, I had to scale down on my photography business and was on the back burner for some time. It definitely wasn't easy doing that after 16 years in the industry, but I had to move on and survive.
What inspired you to start Hakkaseng?
Hakkaseng was born out of my time cooking at home when the partial lockdown first started back in March 2020. After weeks of replicating over 40 chap fan (mixed rice) dishes for my @_chapfan account, I thought of cooking something which would enable me to reconnect with my Hakka roots and childhood — and that was when the thought of Hakka Noodles, specifically the Seremban Hakka Noodles, popped into my head. I shared my cooking on social media, not knowing people would have a craving for the same dishes I did. With a little push from my fiancé and some demand from our friends and social media, we proceeded to establish Hakkaseng. Fast forward to today, it has grown from producing only one dish to having 12 dishes on our menu rotation.
How did you pick yourself up after that and how are you doing now?
I am grateful for the birth of Hakkaseng which enabled me to push through the unprecedented year. It gave me a platform to still be able to express myself creatively by introducing new dishes every now and then, while my photography career is forced to a halt. I am also grateful that my fiancé has recently joined me full time in managing both Hakkaseng and my photography business. We have already laid out some ideas, strategies and upcoming projects, so I am really excited about what's to come in 2021!
What are the struggles you've faced in starting a new career path?
I would not say that the both of us are starting a new career but instead we have embraced juggling both businesses at the same time. It's a balancing act we are still trying to refine, the struggles we're facing while in the midst of understanding the F&B scene is definitely one we are still trying to fathom, since we started from ground zero with no experience whatsoever. Sourcing for fresh ingredients was one of our first struggles, then the next was to understand our customers and lastly the preservation of our food and delivery before it reaches the customers—these were mostly our worries at that point in time. However, with the ease of the MCO, we are faced with new challenges and we realised how customers would still prefer to dine-in. Hence, we certainly have plans to open up our own pop-up store in the near future.
captainade.my When life gave Afiq Nazar lemons, he made lemonade (literally). Due to travel restrictions and borders closing, his two-year- old aviation career was put on hold. Inspired by his mentor, Captain Nik Izhar – who took the bull by the horns and launched a lemonade business with his wife, earlier this year – and with the help of his fellow colleague, Afiq and his long-time friend turned business partner, Faiz Hilmi started selling their very own freshly pressed and organic lemonade.
How did the news of not being able to fly hit you?
Simply put, it hit me hard, especially mentally. The pandemic has really opened my eyes to a very serious issue that's often not discussed about, which is mental health.
When you experience it first hand, the level of appreciation towards it cannot be overstated. When flying was all you eat, sleep and think about, having to transition towards a couch potato lifestyle during the MCO was absolutely depressing. Having financial and life goals derailed, it was extremely difficult to not ponder upon the "what ifs" that lie ahead.
How did you pick yourself up after that?
I have to give credit to three main pillars in my life such as my religion, my family and my support system. My faith was often tested by depression but with God's grace, I was able to combat the negativity and overcome these challenges. I thank my parents for always having my back unconditionally and of course the continuous moral support I've received from my friends and colleagues who have been going through the same thing, perhaps facing their own giants. It's safe to say that without these three things, the foundation of my livelihood and sanity would have crumbled inevitably.
What were the struggles you faced in starting a new career path?
I would say that the application of business knowledge from my degree days before my piloting career has certainly prepared me for this situation, and the full credit goes to my parents—for insisting that obtaining a degree was a prerequisite to becoming a pilot. However, it was a tad bit difficult transferring knowledge to application during the initial stages of running a business simply due to lack of hands-on experience. However, after running a business as a duo for some time, we realised that nothing can't be resolved with perseverance and determination and to overcome any problems, you must have the passion to strive for success.
What advice do you have for other Malaysians going through the same struggles amid the pandemic?
We have previously gone through several bumps in the past as a nation and we have emerged victorious, and there is no reason we are not able to do so now. Yes, we may have lost a few during this pandemic, but have faith. It is important to stay strong physically and mentally, and look after one another, #KitaJagaKita after all – just like the saying, united we stand, divided we fall.
Financial wise, educate yourselves to be as financially prudent as possible not only during these hard times, but definitely for the future as well. This step is the best preparatory action to safeguard ourselves if we are to ever encounter similar situations.
tiok tiok bbq Justin and Shervin were your average young Malaysian couple who had just welcomed their baby in December 2019, just as the coronavirus began to sweep nations all across the globe, which they didn't then know would change their lives forever. Before the Movement Control Order (MCO) in Malaysia was announced, Shervin was a full-time marketing manager while Justin was a real estate negotiator doubling up as a contractor. What was meant to be a two-week partial lockdown turned into several months, and with no income to support the family—they had to recalibrate their lives and look for a solution that sustain their family throughout the MCO period. Opting to rent a terrace house in order to start a char siew (Chinese barbecued pork) business called Tiok Tiok BBQ, Justin continued his father's legacy where he spent most of his time after high school.
What inspired you and your husband to start Tiok Tiok?
Tiok Tiok began just after the first MCO, when our jobs were affected by the pandemic. My husband was inspired to operate a food business from home when he saw how people were purchasing food online due to the decrease in outdoor activities, though he had absolutely no idea what to sell at that time and with the extension of the partial lockdown, Justin thought it would be a great idea to sell a variety of pork ranging from barbecued pork to roast pork since he used to help out at his family's restaurant some time ago.
How did losing your jobs hit you?
Personally, I think it was never a loss, since we have gained so much experience and knowledge from our previous jobs. We felt that putting what we've learned into our own business now helps us grow even faster. The only difference we feel is that we simply cannot be as comfortable as before. With everyone being hit, it was only time we adapted to it. A job is only part of our lives and as much as we give it our all, we must always be prepared to move on.
How did you pick yourself up after that?
We quickly accepted the fact that many were affected like us and if we do not recalibrate our lives now, then when? We knew that our country's economy was deeply affected so deep down, we knew change was unavoidable. We were living in an apartment which wasn't as conductive as a landed property when it comes to opening a homemade business hence we quickly decided to rent a place immediately after the first MCO.
What were the struggles in starting this new career path?
Starting a business requires capital no matter how small it is. With no brand recognition and experience, we risk losing everything we invest in. We are a young family which requires us to be financially stable. and putting in so much time and effort into a new business with no safety net was definitely scary. We struggled with the uncertainties ahead of us and at that time, we weren't sure if starting Tiok Tiok was the right decision or a total waste of resources and time.
What advice do you have for Malaysians going through the same struggle?
I would advise them to immediately take action if change is unavoidable. You need to re-skill or upskill and be versatile in such an environment. Learning never stops no matter what industry you're in. It is crucial for you to put your emotions aside and know that you're not alone. When help is needed, reach out to the people who are ready to lend a hand, be it family, friends or even the general public. It is important to work smart but during times like these, working hard triumphs.
burgirls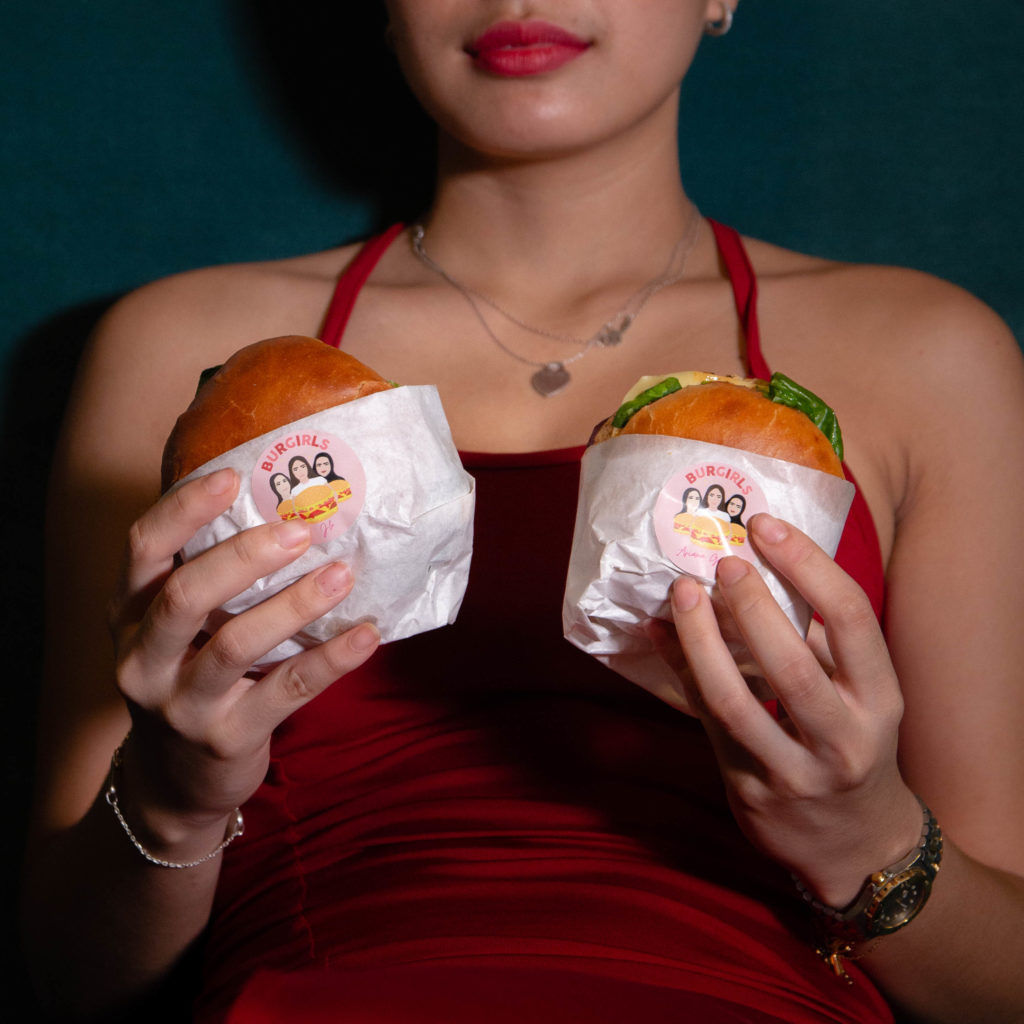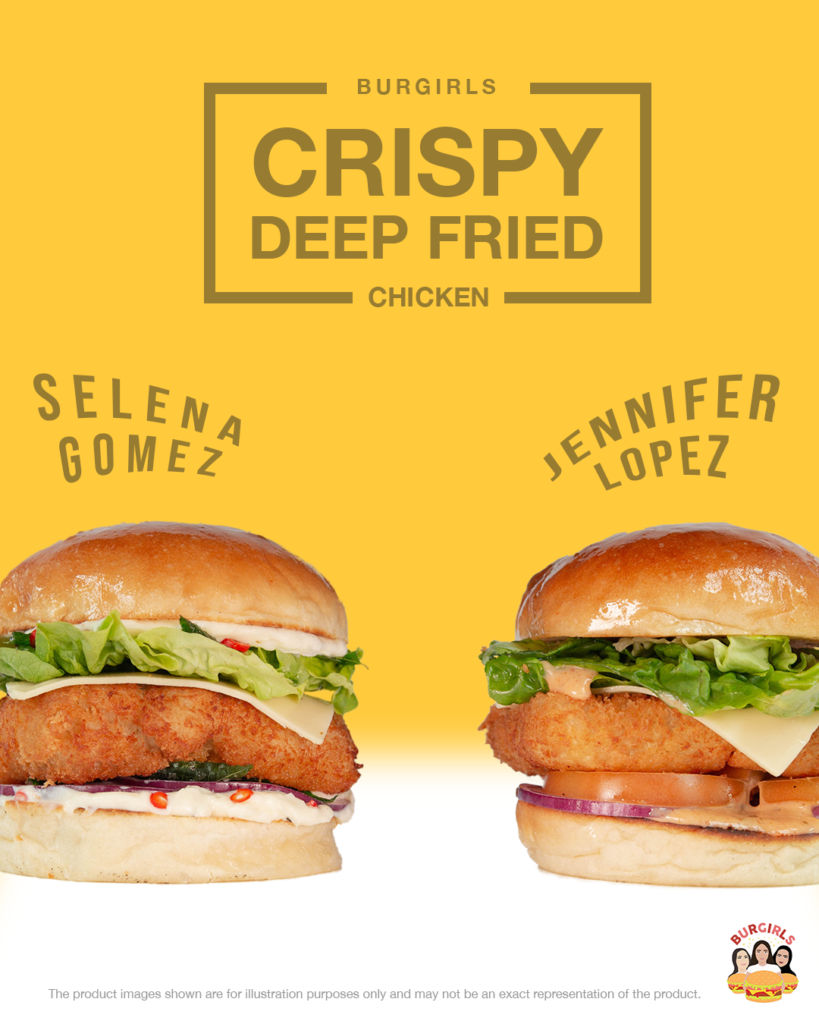 Maryam Arissa met the love of her life in Meteora Cafe, where she hit it off with the owner. They soon got married and started a family together, it was a place that held a ton of memories. However, they had to close the cafe down due to the partial lockdown affecting their business. After feeling down and beaten up for a few weeks, Arissa picked herself right back up and decided to continue their F&B journey through burgers. With the support from her friends and family, she teamed up with her sisters and started a burger joint called Burgirls.
What inspired you to start Burgirls?
So my husband loves burgers and he is a chef. It started as a passion project to create the perfect burger that can be eaten almost everyday. Nothing too fancy, but has enough wow factor to make it amazing. So my husband and I started playing around with different recipes and ultimately, we came up with the Burgirls sauce. We toyed around with over 15 different sauces but the one that we currently use now is somewhat similar to one of the sauces used at my husband's cafe at the time. It went well with both beef and chicken but we tried it out with fish, not expecting much, but to our surprise, it complemented even the fish superbly.
A few weeks went by and we started "force feeding" our friends and family with our newfound love for this burger and they all really loved it. Soon later, my friends started urging me to sell them because they just can't keep it a secret anymore. We then
set up our burger stand near our house and people would just show up and start supporting us each day.
How did the news of your previous cafe closing down hit you?
It was painful to say the least. So much blood, sweat and tears (literally) went into Meteora Cafe, but all good things must come to an end, but that doesn't mean it's 'THE' end. I remember how my son used to love playing with the rest of the team, especially when the baristas would bribe him with churros or ice cubes. We even created a little corner just for kids and we were glad we could share the space with thousands of people. Our friends and family played a big part in helping us pick ourselves up. Without them supporting us emotionally and even helping out at the stand, we wouldn't be where we are today, although we are still the start of our journey.
What were the struggles faced in starting this new venture?
Struggles are everywhere, so yes, we do face some of it, but we won't let that stop us. One of the struggles was adapting to opening a stand by the roadside and then opening up amongst 20 over other vendors, and now we are back to our original spot due to personal reasons.
What advice do you have for fellow Malaysians going through the same difficulties amid the pandemic?
Honestly, as cliché as it sounds, you just gotta do what you have got to do. Don't wait for motivation. Motivation is inconsistent. You need to be consistent in what to do and that is more discipline than motivation. Let motivation act as a 'booster' and not as your reason. So whatever you have planned, go for it. If you fail, you're learning a lesson, so remember it and never repeat the same mistake twice.